Today, there are many South African celebrities who have reality television shows. However, long before it became fashionable to document supposedly unscripted real-life situations, radio personality Dineo Ranaka was doing so to the delight of the viewing public. She is the star of one of the longest-running and highly successful SA reality TV shows, Dineo's Diary, which premiered in 2012. She has since gone on to produce and feature in a spin-off show called The Ranakas which includes her famous actress sister Ranaka Manaka among other members of her family.
Dineo did not just come out of nowhere to appeal to viewers. The gorgeous-looking Soweto-native put blood and sweat into her career as she rose from being a trainee at a local radio station to having her own radio show as well as other careers as a TV presenter, TV producer, actress, and music DJ.
Dineo Ranaka Began Her Radio Career With a Trainee Position
After having attended and graduated from the University of South Africa (UNISA), Dineo Ranaka found work as a radio trainee at SABC's 5FM in 2005. Following her stint there, she joined YFM, a youth-oriented radio station in Johannesburg where she served as a producer. After a while, she was able to land an on-air role as the co-host of the radio show, Essential Rush, alongside the very popular Vukani "Chilli M" Masinga.
In her role, Dineo was able to impress her bosses at the station and they rewarded her by giving her her very own show called Dineo Live on Drive. As a result of this, the OAP became YFM's first female afternoon drive time host and the only female in the country to have an afternoon drive time show. This gained her so much popularity and fame in South Africa, as advertisers like Vodacom, Samsung, Levis, and Motorola specifically requested for her to run their on-air campaigns.
Dineo Ranaka remained in this role for YFM for several years before deciding to take a break from radio and focus on other things. She would, however, later return to radio as she began hosting a weekend show on Highveld Stereo (now 947). Her time here did not last for long as she soon resigned. Dineo would later briefly return to radio by joining the internet radio station, Cliff Central, but again she quickly left the show. After having been on and off with her radio career for a few years, the radio presenter made her comeback in 2018 when she found a home on Metro FM. She currently hosts a mid-morning show called The Bridge alongside Somizi and Lerato Kganyago.
https://www.instagram.com/p/BkztHZ5Fc1e/?utm_source=ig_web_copy_link
Her Endeavors as a TV Presenter, Actress, and DJ
In 2010, Dineo Ranaka decided to try her hands at presenting on television by taking a presenter role alongside Moeti 'Mo Flava' Tsiki for e.tv's music show, Club 808. She has since then hosted SABC1's Sunlight Game Show and worked as a friend presenter for Big Brother Africa.
Dineo would then go on to embark on an acting career with the launch of her reality TV show. She has since then bagged other roles in scripted shows and films like the SA series Hustle and the movie Baby Mamas.
In 2019, she announced her new venture as a music DJ. A video of her djing subsequently went viral and she was widely mocked by social media users who suggested that she was bad at it. The hard-working media personality has however insisted that she is not going to quit as she continues to work towards perfecting her skills on the turntable.
https://www.instagram.com/p/B4UqtYZFRVc/?utm_source=ig_web_copy_link
Read Also: Why Is Leleti Khumalo Famous and What Is She Up To Now?
A Detailed Look At Dineo Ranaka's Relationship History
Following her confession that she has changed men like they were underwear, it is evident that Dineo Ranaka is not scared of trying to find new love even though she has lost it a couple of times. The radio personality is known to have dated quite a number of people, some of who maintains a low public profile while others are in the public domain like she is. A testament to this is the fact that she has two children with different fathers.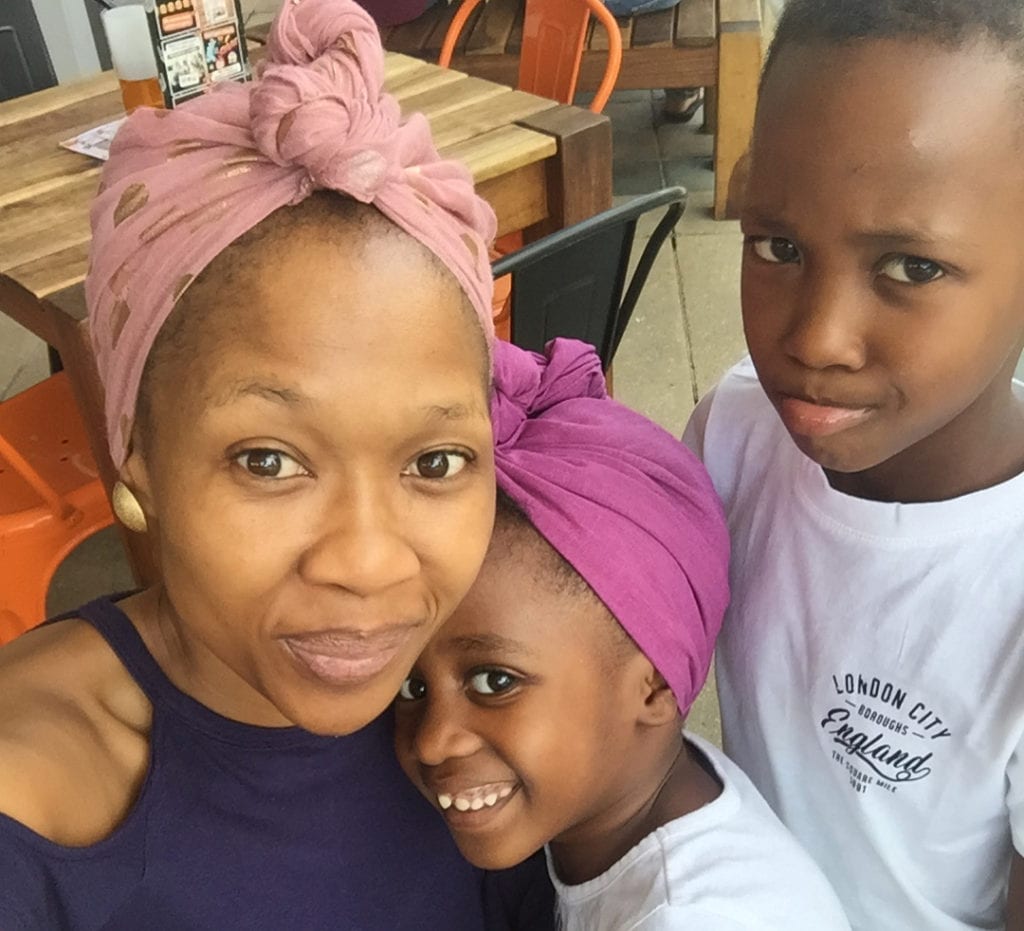 In her defense, Dineo has said that she would never be fully committed to a man that is not fully committed to her. Without revealing which of her exes emotionally, physically, and mentally abused her, she added that she will leave a relationship whenever she is not treated with the dignity she deserves.
Lesego Moiloa
Lesego Moiloa, who is better known by his stage name Blaklez, dated Dineo Ranaka for a while and even welcomed a child to the world with her. While it is not clear when the pair started dating or how long their relationship lasted, it came to an end in 2013 after Dineo allegedly accused him of being a bad parent to their daughter Kopano. The duo remained hostile towards each other for a long time but have since gotten back to amicable terms in order to raise their child.
Flabba
Dineo Ranaka is reported to have dated late SA rapper Flabba who was a member of the South African hip-hop collective, Skwatta Kamp. In an interview with Cosmopolitan, however, she denied having ever dated him but confirmed that they were very much in love. Dineo said she wished they had dated and had even asked him out at one time but things did not work out.
Kenny Kunene
Dineo is believed to have been in a romantic tryst with flamboyant SA businessman, Kenny Kunene. Details of their affair came to light after the radio personality went on a tirade on a bus with other people during J&B Met weekend. Dineo was reportedly furious about the brewing relationship between Kenny and her friend and colleague, Faith Mangope. Kenny was said to have taken Faith to Mzoli's Buy and Braai Butchery in Gugulethu which made her angry. Someone on the bus was said to have jokingly told her to allow another child to enjoy the riches of the businessman to which she began crying and swearing at the person.
Who Is Dineo Ranaka's New Man?
https://www.instagram.com/p/B6FSB2hFxTu/?utm_source=ig_web_copy_link
If her Instagram posts are anything to go by, Dineo Ranaka appears to have found the man of her dreams. The media personality looks very happy and in love, in the photos and videos, she has been sharing of herself and her mystery beau serving couple goals. However, as she has done in the past, particularly with the identity of the father of her son who we only know to be Zimbabwean, Dineo has not provided the public with the identity of her man. All we can tell is that he is well to do and makes her very happy.