Amapiano hitmaker DBN Gogo is the daughter of Jeff Radebe, a South African political heavyweight, and a stepdaughter to his mining mogul wife, Bridgette Radebe. The DJ has two siblings named Vukani Radebe and Malaika Radebe. 
Jeff reportedly had DBN Gogo, also called De-Ben Gogo, from a previous relationship. However, the public does not know who exactly this woman is, her identity, family members, background, current whereabouts, and the circumstances that led to Gogo's birth.
DBN Gogo's Parents Have Been Married For Many Years
There is no record of Jeff and DBN Gogo's biological mother's relationship. Bridgette Radebe became DBN Gogo's mother after her marriage to Jeff, and since then, she has seen her as her mother.
Unfortunately, it is difficult to tell the exact number of years Jeff and Brigette have been married as husband and wife. Their love journey, from when they met, how they met, and how long they courted before setting down as a couple, is unknown to the public.
Considering how grown their kids are and their respective accomplishments in their endeavors, the speculations are that they may have been married for three decades or more. Jeff and Bridgette's union inspires many people in the country, especially for being able to withstand several challenges that could have ended their marriage.
Jeff's alleged cheating scandals and Bridgette's alleged affair with Botswana's former President Ian Khama almost shredded their marriage apart. Still, the couple was able to move past their dark and gloomy days and has remained strong since then.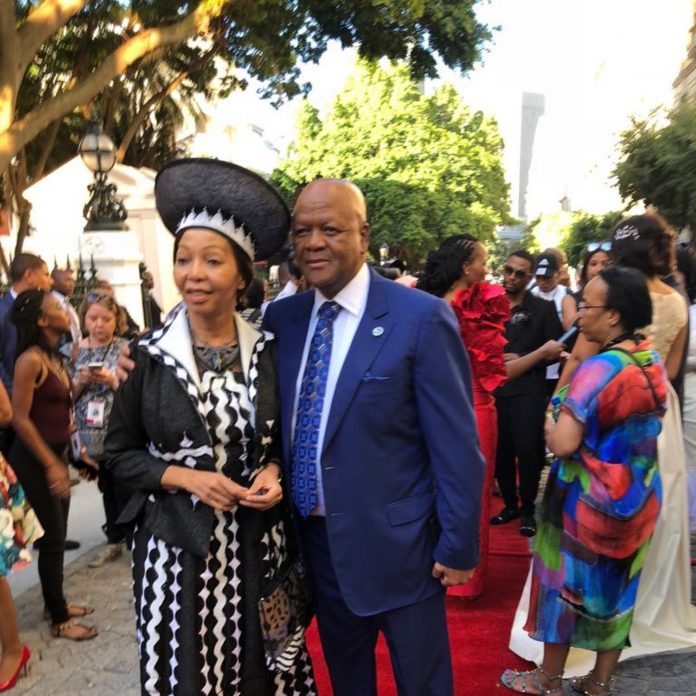 Both Jeff and Bridgette are successful in their rights. While the latter is considered more accomplished than the former to some extent, Bridgette is no ordinary person. In fact, she is as influential and powerful in the mining industry as her husband in the political circle.
Who Is DBN Gogo's Father?
DBN Gogo's father is none other than South Africa's longest-serving minister in the democratic South African era, Jeff Radebe. Born Jeffrey Thamsanqa Radebe on February 18, 1953, in Cato Manor, Durban, DBN, Gogo's father was raised in his birth area until 1958, when his family was forcefully removed to another town in Durban called, KwaMashu.
The 70-year-old South African political elite holds a law degree from the University of Zululand, after which he enrolled at the Karl Marx University in Leipzig in 1981 and eventually obtained an LLM in International Law upon completing his studies.
Jeff joined the political circle at the age of 23 after he was introduced to the Black Conscious Movement. While studying law at the university of Zululand, he joined the ANC precisely in 1976.
Upon graduating, he was immediately sent to Mozambique and later to Tanzania. While in Tanzania, he worked in Dar es Salaam as a journalist for a radio station. He was arrested in 1986 and convicted for terrorism following an unsuccessful secret mission by the ANC in Johannesburg.
Jeff was sentenced to 10 years imprisonment, which was later reduced to six after he appealed the conviction. He was released shortly after he embarked on a 12-day hunger strike to propagate the release of political prisoners then.
Since his release from prison in 1990, Radebe has occupied various political positions both in his part and government. He is one politician who has served under all the democratic governments since the end of apartheid.
He served in the following:
First Mandela Cabinet (1994–1996) as Minister of Public Works
First Cabinet of Thabo Mbeki (1999–2004) as Minister of Public Enterprises
Second Cabinet of Thabo Mbeki (2004–2008) as Minster of Transport
Cabinet of Kgalema Motlanthe (2008–2009) as Minster of Transport
First Cabinet of Jacob Zuma (2009–2014)  as Minister of Justice and Constitutional Development
Second Cabinet of Jacob Zuma (2014–2018) as Minister in the Presidency
First Cabinet of Cyril Ramaphosa (2018–19) as Minister of Energy
DBN Gogo's father was also:
The Deputy chairperson of the ANC, Southern Region natal, in 1990
Member of the ANC NEC in 1991
Project co-ordinator of the National Association of Democratic Lawyers (Nadel)from 1990 – 1991
He has been a member of the African National Congress National Working Committee since 1991.
Meet DBN Gogo's Mother
DBN Gogo's mother, Bridgette Radebe, has a reputation as one of first Africa's black female mine owners and operators. She was born on February 28, 1960, in South Africa. She is 63 years old.
Bridgette's operations in the mining industry began in 1980 as a common miner. As a contractor, she used to manage individual shaft mining operations and created materials for the larger mine operations in the country.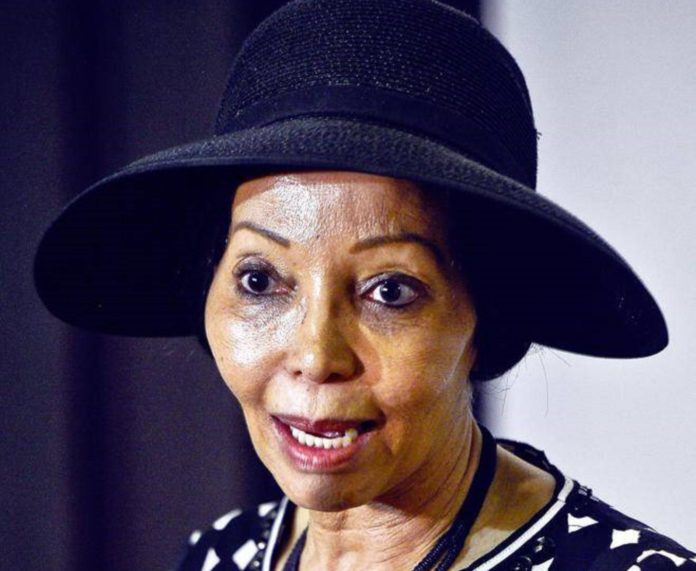 Bridgette is the owner and founder of Mmakau Mining, a mining firm that initiates explorations and fosters the production of platinum, gold, and chrome. She occupies several top positions, including the President of the South African Mining Development Association.
She also serves on the Sappi Board and is a member of the New Africa Mining Fund and member of the BRICS Business Council. In May 2008, Mrs. Radebe was awarded an "International Businessperson of the Year Award" by the Global Foundation for Democracy.
The Fast-Rising DJ Has Two Siblings
Jeff and Bridgette have two other kids apart from DGN Gogo. Their names are Vukani Radebe and Malaika Radebe. Unlike Gogo, who is a household name in the music industry and public space, Vukani and Malaika keep a low profile on their personal lives and general affairs. 
They stay far away from the spotlight and have never been in the news for any reason whatsoever. Nevertheless, the two are doing great in their respective endeavors and are very supportive of their sister's fast-growing career.
Is DBN Gogo Related to Ramaphosa?
DBN Gogo comes from a wealthy and influential family. She is not just the daughter of the political bigwig Jeff Radebe and the first black mining businesswoman Bridgette Radebe but also a relation to Patrice Motsepe and the current President of South Africa, Cyril Ramaphosa.
Patrice Motsepe, who is currently the President of the Confederation of African Football (CAF) and one of the richest businessmen in Africa, is DGN Gogo's maternal uncle. Motsepe and Gogo's mother, Bridgette, are siblings. 
The Khuza hitmaker is also related to Cyril Ramphosa, as he is her uncle. Some sources claim Jeff is Ramaphosa's cousin. However, Ramaphosa's wife, Tshepo Motsepe (South Africa's current first lady), is Bridgette and Patrice's elder sister. The siblings are all successful in their business careers.