Dali Mpofu is not Zimbabwean, he is a South African lawyer, politician, Economic Freedom Fighters (EFF) member, EFF first national chairperson, former labourer, unionist, detainee, acting judge, and group CEO. Before his career, Mpofu obtained his Law Degree (LLB) from the University of Witwatersrand, Johannesburg, in 1992. 
He is well-known for his various involvements in the South African legal and political structures. Mpofu is one of the most respected senior counsels in South Africa, having won several notable cases in the country over the years. He has represented former President Jacob Zuma in court and won cases for public figures like former DA mayor Patricia De Lille, Norma Mngoma, Gareth Cliff, and many more.
Summary of Dali Mpofu's Bio 
Full name: Dali Mpofu
Gender: Male
Date of birth: September 26, 1962
Dali Mpofu's Age: 61 years old
Ethnicity: Xhosa
Nationality: South Africa
Zodiac Sign: Libra
Sexual Orientation: Straight
Religion: Christian
Marital Status: Married
Dali Mpofu's Wife: Mpumi Nxumalo
Dali Mpofu's Children: Sizwe Mpofu Walsh (son), Zwekazi Mpofu (daughter), Letsema Mpofu (son), Mncedisi Mpofu (son).
Dali Mpofu's Parents: Mama Nosebenzile Doris Mpofu (mother)
Dali Mpofu's Height in Inches: 5 feet 11 inches
Dali Mpofu's Height in Centimetres: 1.8 meters
Dali Mpofu's Net worth: Estimated at $ 7.8 million
Famous for: Being a member of the Economic Freedom Fighters
Twitter: @AdvDali_Mpofu
What is Dali Mpofu's Age Now?
He is currently 61 years old. Dali Mpofu, whose full name is Christopher Daluxolo Mpofu, is a South African respected lawyer. He was born on the 28th day of September 1962 to Pa Mpofu and Mama Nosebenzile Doris Mpofu, who was laid to rest in October 2018.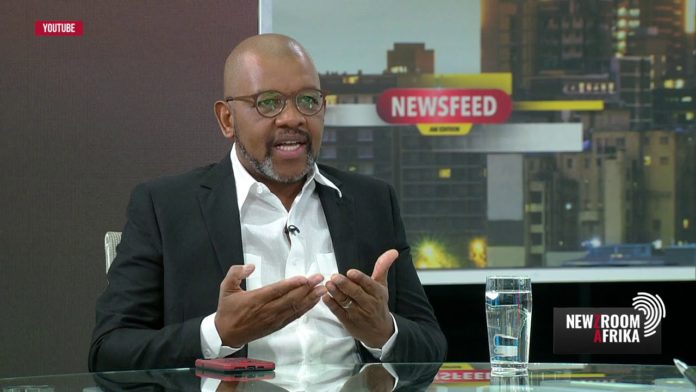 There is no public knowledge of his background, father, siblings, and childhood.  However, the South African advocate cum business executive is known to have played vital roles in the history of South Africa, especially during the fight against the white minority rule.
He stands out as one of those who joined the African National Congress (ANC) at a young age to fight apartheid. Today, he is an accomplished and successful legal and political figure despite the challenges that often accompany one's efforts to be outstanding.
Is Dali Mpofu Zimbabwean?
The politician is not a Zimbabwean, as often speculated by some members of the public. He is a South African and hails from East London, one of the fastest-growing cities in the Eastern Cape.
Dali Mpofu was born in East London, in the Buffalo City Metropolitan Municipality of the Eastern Cape province on the 26th of September 1962. In his hometown, Eastern Cape, his mother was laid to rest in 2018, precisely in Qhugqwala, 15km outside King Williams Town.
Dali Mpofu Qualifications
Upon completing his elementary education, Dali Mpofu started his high school education at Mzomhle High School, Eastern Cape. He furthered his studies at the University of Witwatersrand, Johannesburg, where he graduated with a Bachelor's Degree in Procurement Studies in 1988.
He later returned to the University of Witwatersrand, Johannesburg, to obtain his LLB in 1992. With that, he began practicing law and has done well since. He has represented notable personalities in the country since he began practicing law.
Embattled former president Jacob Zuma, Good party leader and the current Minister of Public Works and Infrastructure Patricia De Lille, the estranged wife of former finance minister Malusi Gigaba Norma Mngoma, as well as the South African radio and television personality Gareth Cliff are some of the big names he has advocated for in the law court.
The East London Native Is A Renowned Lawyer And Politician
Dali Mpofu began his career during the apartheid in 1989 with the African National Congress (ANC), serving as a member of the ANC Youth League. While in ANC, he was Winnie Madikizela-Mandela's deputy in the Social Development Department.
However, a letter written by Winnie Madikizela-Mandela emerged in the 1990s, revealing that she gave Dali Mpofu R160 000 of ANC misappropriated funds. With these allegations, he was dismissed from his position in May 1992.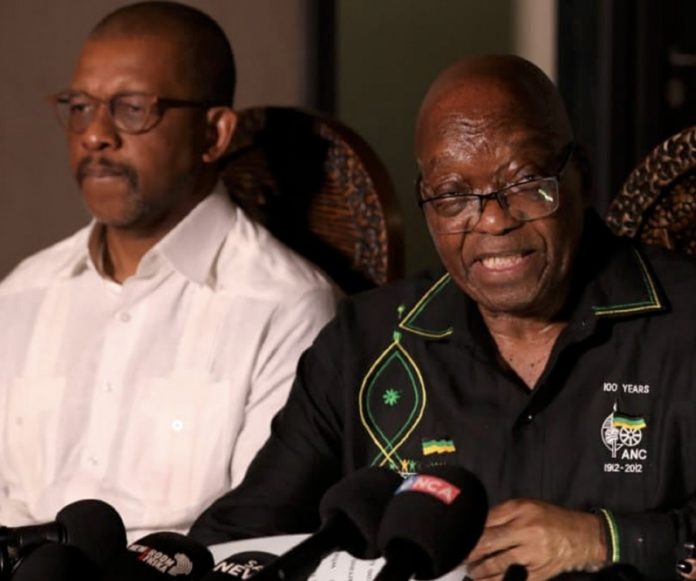 The letter also insinuated that an affair was going on between him and Winnie Madikizela-Mandela. Many believe that this was the catalyst that caused the divorce between Winnie and her husband, Nelson Mandela, in 1992.
After Winnie's death, he referred to her as "Mama," which got the social media agog with people admonishing him because of their belief of his past affair with her.
Having served ANC for 33 years, he sent in his resignation letter in 2013, declaring his disillusionment with ANC. He stated that ANC was not the vehicle to deliver the economic freedom ordinary South Africans need to improve their lives.
He would join Julius Malema's Economic Freedom Fighters (EFF), stating that the red beret party had exciting opportunities for a new political direction for South Africa. He served as the National Chairperson of EFF and has been on the central command team since 2013.
LIAR!!You're deliberately misleading your followers to push an agenda.
You know very well that advocates don't "apply" for anything but parties

You also know that in this case ALL the parties(President,PP,Speaker,UDM,ATM) except the DA,AGREED to postpone,reasons stated in court https://t.co/yjAB7sxklG

— Dali Mpofu (@AdvDali_Mpofu) April 26, 2022
The respected advocate contested for the Gauteng province premier under the EFF in the 2014 general election but lost out. Since then, he has not held any position in government as he has been focusing more on his business and political endeavors, which have earned him many commendations, accolades, and worthy mentions.
Here are the highlights of Dali Mpofu's career:
From 2005 to 2009, he served as the President of the Southern African Broadcasters Association (SABC). This was a huge boost for him.
From 1999 to the present, he has served as an Advocate at the National Anti-Corruption Task Team.
From 2001 to the present, he has been the Chairman of the National Anti-Corruption Forum.
From 2002 to 2006, he served as the President of the Electronic Industries Federation.
From 2004 to 2005, he served as the Chairman of Victim Support SA, Business Against Crime.
From 2005 to 2008, he served as the Board Chair of Boxing South Africa.
From 2005 to the present, he has been a Council member of the International Marketing Council of South Africa.
From 2006 to the present, he has served as Board Chair of Proudly South African.
From 2006 to the present, he has been the Southern African Broadcasters Association president.
He is the Chairman of the ICT BEE Charter Working Group.
He is the Chairman of Utajiri Investments.
He is the Acting Judge at the Labour Court of South Africa.
He serves as Director at ABB Powertech.
He is the Non-Executive Director at Thebe Securities.
Dali Mpofu serves as the Director at Altech.
He is the Group Executive Director at Corporate Affairs, Altron Group.
He is the Director at Powertech.
The senior counsel is also the Director at Rentech.
He is the Director at Battery Technologies (Pty) Ltd.
Looking through it all, it can be said that the senior political figure has done so well for himself, career-wise.
List Of Dali Mpofu's Awards/Recognitions
The EFF's former national chairman has received a couple of awards for his works and contributions to developing some key sectors in the country.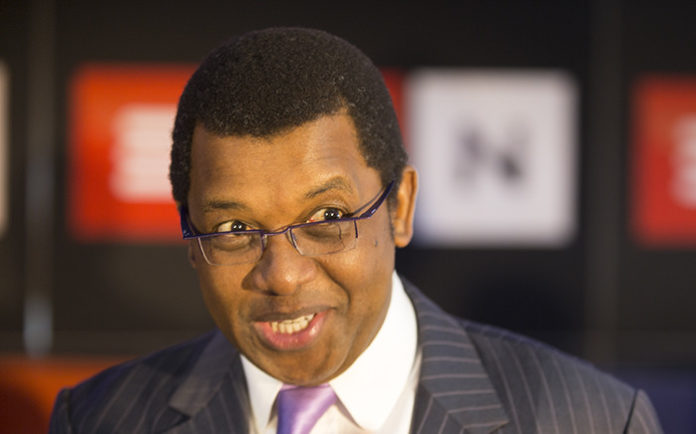 Below are two awards to his name for now:
Businessperson of the Year, BBQ magazine, Black Business Quarterly (2004).
IT Personality of the Year Award, by Computer Society of South Africa.
He Is Happily Married To Mpumi Nxumalo
The former ANC member has been married to Mpumi Nxumalo since 2004. Their marriage is blessed with three kids. However, Mpumi has a stepson who came from Dali's relationship with Teresa Oakley-Smith.
The names of his children are Sizwe Mpofu Walsh, Zwekazi Mpofu (daughter), Letsema Mpofu (son), and Mncedisi Mpofu (son).
The senior advocate equally loves all his children. In fact, he has been a great dad to them and was involved in their upbringing. His family hasn't been in the news for any sort of family-related scandal both in the past and present.
Meet Mr. Mpofu's Family
1. Mrs. Mpumi Nxumalo
Mpumi is the wife of Dali Mpofu. They tied the knot in 2004 and have been living peacefully since. Nxumalo holds a Bachelor's Honours Degree in Urban and Regional Planning and a postgraduate degree in Town Planning from Coventry University, United Kingdom.
She has a Certificate in Local Government Management from the Local Government Management Board (LGMB) in the UK. She was a fellow at the South African Advanced Education Programme (SAAEP) at Oxford University.
Mrs. Mpofu has been active in public service, serving as the National Director-General in the Department of Defence, Department of Transport, and the Department of Housing. She has served as Chairman of Joburg Fresh Produce Market and Joburg Metro Bus.
She has also served as a member of the Board of Mvelaphanda Group, the Municipal Demarcation Board, the National Housing Board, the Gauteng Development Tribunal, the National Housing Finance Corporation, and the National Home Builders Registration Council.
The mother of Dali's three kids was the leader of the Government Transport Plan for the FIFA World Cup 2010. She also oversaw Airports Company South Africa's airport development and redevelopment program for 2010.
Mpumi is the Chief Executive Officer, Executive Director, and member of the Social and Ethics Committee. From the Department of Planning, Monitoring, and Evaluation in the Presidency, where she served as the Director-General, she joined the Board Investment Committee, Airports Company South Africa, and was appointed Chief Executive Officer on 1st February 2020.
Her experience in the areas of Transport, Infrastructure Development, Town, Urban and Regional Planning, and Local Government Management is quite comprehensive, spanning over 25 years.
2. Sizwe Mpofu Walsh 
Sizwe Mpofu is a South African author, musician, owner of the company Diversi-T, strategic adviser, the youth thought leader, and academic activist. He was born on the 4th of January 1989 in Johannesburg by Dali Mpofu and Theresa Oakley-Smith. Not much is known about his childhood. However, it is said that he spent a year living in Qugqwala in Eastern Cape before undergoing ritual Xhosa initiation in 2007.
As an author, he published his first book titled Democracy and Delusion: 10 Myths in South African Politics in September 2017. Mpofu-Walsh released the book together with his debut rap album, also titled Democracy and Delusion.
The younger Mpofu attended Sacred Heart College and St John's College, both in Johannesburg. He also attended the University of Cape Town, earning an Honours degree in Politics, Philosophy, and Economics in 2012.
Ten years strong. 💍🙏🏽

"Thy eternal summer shall not fade." ❤️ pic.twitter.com/ECqPReatFi

— Sizwe Mpofu-Walsh (@SizweMpofuWalsh) January 29, 2022
He served as the President of the University of Cape Town Students' Representative Council in 2010. His regime was the first to successfully challenge the university's proposed fee increase, reducing it from 12% to 8%. He also co-founded a youth-led civil society organization called InkuluFreeHeid during his days at the university.
Dali's first son pursued a master's degree in International Relations at the University of Oxford through the Weidenfeld Scholarship he won. He earned his certificate in 2015 with distinction, after which he joined Oxford for his doctorate in international relations. He completed his doctorate in 2020 with a dissertation on the politics of nuclear-weapon-free zones.
He formerly banded together with rapper AKA and Nhlanhla Makenna during their days together as a hip-hop group called Entity. Mpofu-Walsh also played for the Orlando Pirates Youth Academy between the ages of 13 and 16.
Sizwe-Mpofu is married to Sumaya Hendricks, a Muslim dialogue analyst at Nelson Mandela Foundation. The two welcomed their son, Hakim Thembekile Mpofu-Walsh, on April 22, 2022.
Yesterday our beautiful son, Hakim Thembekile Mpofu-Walsh, was born.

May you grow to be wise and just and kind. ❤️ pic.twitter.com/AaijxSeim0

— Sizwe Mpofu-Walsh (@SizweMpofuWalsh) April 22, 2022
3. Zwekazi Mpofu 
Zwekazi is Dali's daughter with Mpumi. However, not much is known about her childhood and general private life. Zwekazi turned 18 in 2021 and was affectionately celebrated by her father and well-wishers. Her whereabouts are unknown as she is still very focused on her studies.
This weekend we joyously celebrated my darling daughter Zwekazi's 18th Birthday❤️

This is the most important birthday to me for all my kids.That's when they get told the full story of why I spent my 18th Birthday in 90day detention without trial,fighting for the land of Afrika✊🏾 pic.twitter.com/bpe9se6jRZ

— Dali Mpofu (@AdvDali_Mpofu) November 15, 2021
4. Mncedisi Mpofu 
Mncedisi Mpofu is the eldest child of Dali Mpofu and Mpumi. Not much is known about his personal life and career. However, we gathered that he is involved in political activities like his father.
Mncedisi is also older than Sizwe. He is also fond of every member of his family. He is happily married and has also given birth to his kids.
5. Letsema Mpofu
Letsema is Dali and Mpumi's youngest son. There is no available information about his whereabouts and personal life.
Who Is Dali's Baby Mama, Teresa Oakley-Smith?
Oakley-Smith is the mother of Sizwe-Mpofu. It appears he had him with Teresa while he was still married to Mpumi, considering that Dali's oldest child with his wife is older than Sizwe.
She is the founder of the change management consultancy Diversi-T, which was founded in 1993. Teresa Oakley-Smith (M.Ed) holds the record as a pioneer in the South African Diversity and Change arena. She facilitates, consults, develops materials, and trains trainers. Theresa describes herself as a diversity specialist, mother, and 'sweetie pie' on her Twitter bio.
And if Hakim Thembekile takes after his parents he will indeed be wise, just and kind. Proud and loving Granny https://t.co/SDrZYYFIW3

— Teresa Oakley-Smith (@diversiterri) April 22, 2022
It's unclear how she met Mpofu and how long they dated before they separated. However, both of them were involved in the upbringing of their son, Sizwe.