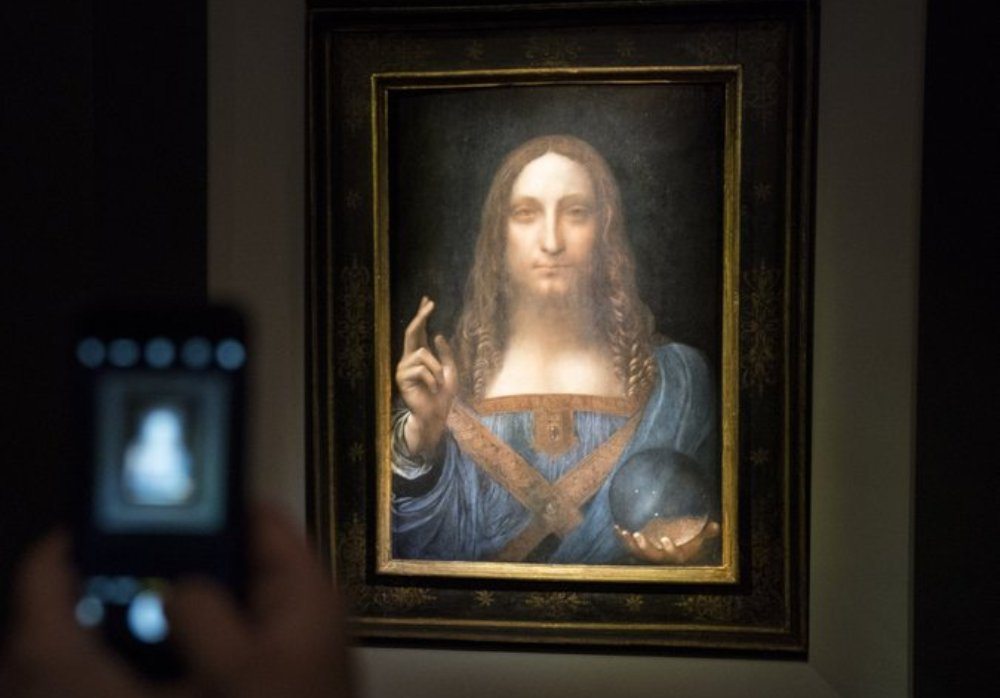 A resounding round of applause ensued after a 500-year-old painting believed to be a piece by Leonardo da Vinci was sold for an eye-popping $450.3 million during an auction sale at Christie's in New York on Wednesday.
After almost 20 minutes of intense bidding with four bidders on the telephone and one in the room, legendary artist, Leonardo da Vinci's Salvator Mundi blazed a new world record for the most expensive work of art sold at an auction. The piece of art did more than doubling the previous record of $179.4 million paid for Pablo Picasso's "The Women of Algiers (Version O)" in New York in 2015.
Auctioneer Jussi Pylkkanen juggled rival suitors before a packed crowd of excited onlookers in the salesroom as the bidding went back and forth.
Read Also: Chinua Achebe: Google Doodle Honours This African Legend

He later declared the massive sale;
"Thank you all for your bidding," said Pykklanen. "Four hundred million selling here at Christie's. The piece is sold," he said while the room erupted into a deafening applause.
Ironically, the Russian seller behind the piece had lodged a legal suit, accusing a Swiss art dealer in Monaco of allegedly overcharging him when he bought the work for $127.5 million in 2013.
Salvator Mundi which translates to Savior of the World, depicts Jesus Christ. The masterpiece is the long-lost Leonardo da Vinci painting of Jesus Christ commissioned by King Louis XII of France more than 500 years ago. The piece went missing for years only to resurface at a regional auction in 2005.
According to Christie's, it is one of fewer than 20 Da Vinci paintings generally accepted as being from the Renaissance master's own hand. All his other paintings are held in museum or institutional collections.
Dated to around 1500, Salvator Mundi fetched only 45 British pounds in 1958, at the time it's believed to have been a copy, before subsequently disappearing for years.
Christie's CEO, Guillaume Cerutti, said he did not know whether the buyer would reveal themselves. "I cannot say if he or she will want to be public."
Apparently, they will not be lured into revealing the identity of the buyer or even the region they came from.