Today, he is the president of South Africa. However, President Cyril Ramaphosa has always been interested in political matters since his university days. His interest in politics and legal matters may have inspired him to seek to obtain a first degree in Law when he had the chance to study at the University of the North (now the University of Limpopo). Despite the challenges he faced while in school due to his involvement in student politics and several issues that opposed the apartheid government of the day, Ramaphosa still managed to graduate.
He played a major role in the negotiations that brought about the peaceful end of the apartheid government in South Africa and was mentioned by Mzansi's late hero, Nelson Mandela, as his choice for South Africa's highest political office in the future. Cyril Ramaphosa is a very educated man, and this plays out in his business involvements. While his educational qualifications have earned him some positions, his political inclination has also earned him the first South African citizen.
A Quick Look At the Schools Cyril Ramaphosa Attended
Tshilidzi Primary School – 1962

Sekano Ntoane High School – N/A

Mphaphuli High School – 1971

University of Limpopo – 1972

University of South Africa (B. Proc. Degree) – 1981
Honorary Degrees:
University of Venda Doctor of Laws (Honoris Causa) in 1996
University of Cape Town – Doctor of Laws (Honoris Causa) in 1997

University of Natal (Doctorate)

University of the North (Doctorate)

University of Massachusetts (Doctorate)

University of Pennsylvania (Doctorate)
He Started Studying Law at the University of Limpopo But Finished At UNISA 
Matemela Cyril Ramaphosa was born on 17th November 1952 in Johannesburg, South Africa's capital city, to Samuel Ramaphosa, a retired police officer, and Erdmuth Ramaphosa. He is the second child in the family of five, which includes two siblings. In 1962, at ten, his family moved from Western Native Township to Soweto, Transvaal Province, Union of South Africa, where he had his primary education at Tshilidzi Primary School. The exact year he started and graduated from Tshilidzi Primary School is unknown.
After his elementary education, Ramaphosa attended the Mphaphuli High School in Sibasa, Venda. He was an active student while in high school, as he displayed exceptional talents in outdoor activities and was elected as the head of the Christian Students Movement in the school. He graduated from high school in 1971, when he was around the age of 19. Cyril furthered his education at the local Bantustan university, the University of the North in Limpopo Province, in 1972 when he was accepted to study for a Law degree.
As a university student, Cyril Ramaphosa joined politics and became a member of the South African Students Organisation (SASO) and Black People's Convention (BPC). In 1974, he became the chairman of the two black consciousness organizations. As a result of his political involvement, he got arrested for organizing pro-Frelimo rallies that celebrated a neighboring Southern African country, Mozambique's independence. He was subsequently charged for contravening the country's Terrorism Act and was detained in solitary confinement for 11 months at the Pretoria Central Prison.
In 1976, there was student unrest in Soweto, which he was a part of, and that consequently led to another arrest and detainment in the John Vorster Square detention center in Johannesburg, which lasted for six months. Cyril Ramaphosa was a big follower of South African activist Bantu Stephen Biko, popularly referred to as Steve Biko, who inspired most activism. He worked as a law clerk for a Johannesburg law firm and was relentlessly pursuing his law degree. Despite his arrests and detentions, the South African leader was not deterred in his quest of obtaining a degree in legal studies.
Due to the obstruction to his studies because of his detentions and times spent in detention, Ramaphosa would later wrap up his academic work through correspondence at the University of South Africa (UNISA) in 1981 and received a B. Proc. Degree. Although some other South African activists who contributed to putting an end to racial segregation in South Africa did not have to study anything political in school, Cyril Ramaphosa's educational qualification and knowledge contributed to his ability to negotiate strategically during the negotiations that brought a peaceful end to the apartheid.
After School, Cyril Ramaphosa Became a Political Activist
After college, Cyril Ramaphosa joined the Council of Unions of South Africa (CUSA) and became an advisor in the legal department. When the Chamber of Mines and the government of South Africa decided to allow mineworkers of African descent, who had been hitherto marginalized and exploited, to join trade unions, it led to the formation of the National Union of Mineworkers (NUM), which Ramaphosa started. He had been commissioned to undertake the task by CUSA, and it was done in 1982 with him serving as NUM's first Secretary with James Motlatsi, serving as the union's first president.
With his position, he managed the union so well, organizing and introducing organizational changes that strengthened the union's position and attracted new members, which led to the union's astronomical growth. From a 6,000-member organization at the end of 1982 when he took up the position, Ramaphosa, together with NUM's leadership, grew the union's membership to 300,000 within the five years while also positioning the union as the most powerful trade union in the country.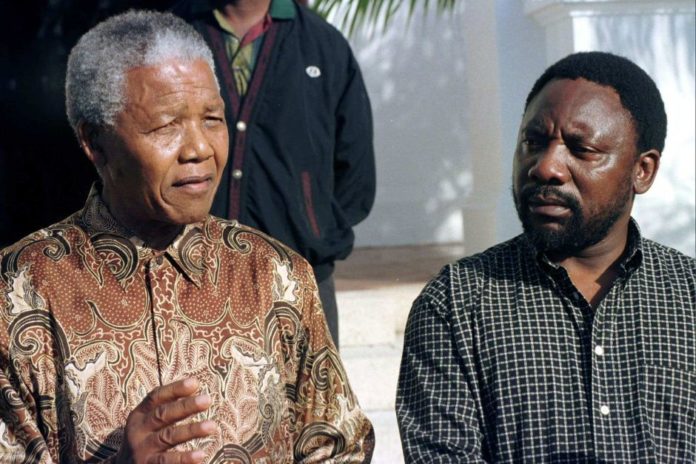 In Cyril Ramaphosa, the NUM had an outspoken, bold, and articulate strategist who championed the mineworkers' cause and successfully represented their interests, both in courtrooms and negotiation tables. He was labeled 'Comrade Ramaphosa' by the union members and enjoyed their loyalty and support. This loyalty was tested when NUM fell out with the Chamber of Mines in 1987 over wage disagreements. As General Secretary of the NUM, under the leadership of James Motlatsi, who was the president of NUM at the time, they led one of the most prominent and costliest mineworkers strikes in South Africa's history- which lasted for three weeks.
Cyril Ramaphosa was also the chairman of the National Reception committee that successfully organized Nelson Mandela's release. In 1990, when Mandela was to make his first open-air speech after he came out of prison, Ramaphosa introduced Madiba to the audience.
He Has Held Over Five Major Political Positions in South Africa
Since he graduated from college, Cyril Ramaphosa has been totally involved in political matters, which he had done successfully until 2018, when he finally became the fifth president of South Africa. Before becoming SA's president, here are other offices he has held:
In 1991, Cyril Ramaphosa Was Elected Secretary-General of the African National Congress
In 1991, Cyril Ramaphosa resigned his position as the General Secretary of the National Union of Mineworkers (NUM) after winning the election as the General Secretary of the African National Congress (ANC). As secretary, Ramaphosa led the ANC negotiations team during negotiations with the National Party government that brought racial segregation to an end in South Africa in 1994.
After the first democratic elections in South Africa in 1994, Cyril Ramaphosa became a Parliament member. On 24th May 1994, he was elected as the Parliament's chairperson of the Constitutional Assembly – a position which saw Ramaphosa play a major role in the drafting of South Africa's first democratic constitution, which was lauded by the international community. In 2001, he was appointed an armed inspector of the Independent International Commission on Decommissioning.
In 2014, Cyril Ramaphosa was Appointed The Deputy President of South Africa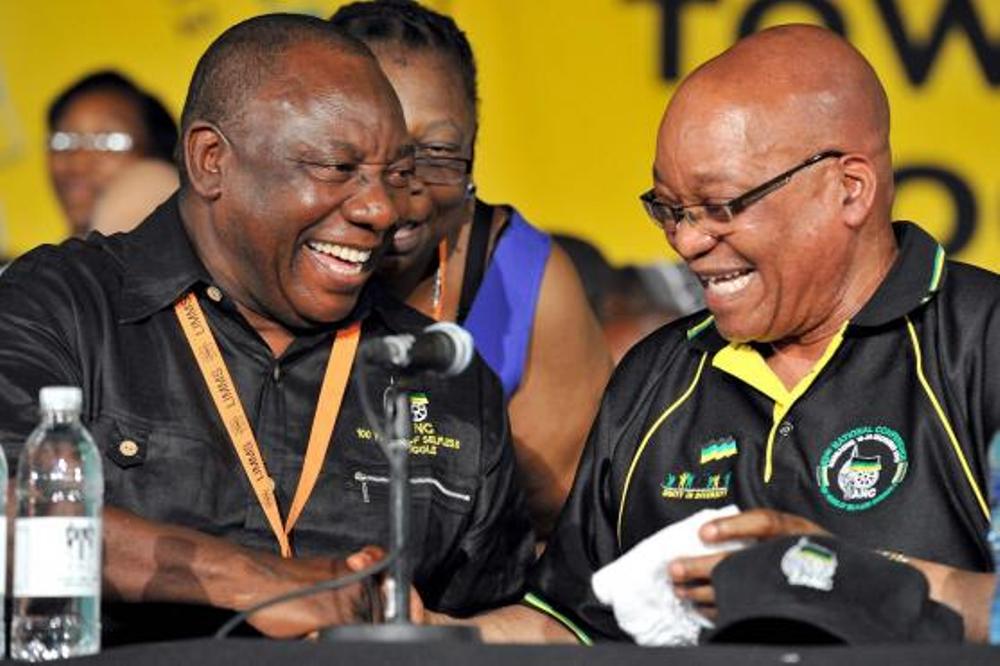 During the 2012 ANC elections, Cyril Ramaphosa joined the race to become the Deputy President of the party on December 17, 2012, with the then-South African President, Jacob Zuma. After the elections, he became ANC Vice President on 18th December in a landslide victory, which saw him score 3,018 votes, while the next opponent had 470 votes. Two years later, on May 24, 2014, to be precise, Jacob Zuma appointed Cyril Ramaphosa as the Vice president of South Africa, and he was sworn in on May 26, 2014, by Chief Justice Mogoeng Mogoeng.
Two years after his appointment, Cyril Ramaphosa spoke about corruption in South Africa being one of its biggest problems. In his first speech at the ANC conference, he promised to stamp out corruption. As Deputy President, he visited Vietnam and Singapore to expand trade between both countries and South Africa. He led the team that negotiated with Singapore and was successful as Singapore is now South Africa's second-largest trade partner. In 2018, he led the South African delegation to the World Economic Forum to promote investment and business in South Africa.
In 2017, He Won The Election For The President Of ANC
Cyril Ramaphosa started his campaign to become the president of ANC in 2017. He was endorsed by several unions, including the National Union of Mineworkers (NUM) and Congress of South African Trade Unions (COSATU). High profiled individuals like Angie Motshekga, who was the then-Minister of Education, also came up to support him. Ramaphosa's opponent was Nkosazana Dlamini-Zuma, Jacob Zuma's ex-wife. However, in December 2018, he won the elections against her by 2,440 votes to 2,261. Not long after becoming the president of ANC, he became South Africa's first citizen.
He became the President of South Africa In February 2018
As a result of Jacob Zuma's resignation from the president's office in 2018, Cyril Ramaphosa became South Africa's president in an unopposed election. Chief Justice Mogoeng Mogoeng swore him in. A day after becoming president, South Africa's currency experienced a huge spike in the economic market as stocks and government bonds surged tremendously.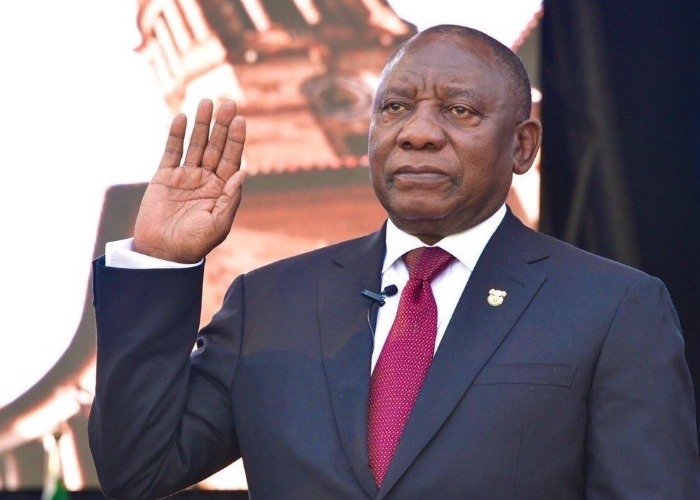 One of his first acts in office as president was to make major changes to the cabinet he inherited. On 26th February 2018, keeping to the promise he made while he was deputy president to stamp out corruption, Cyril Ramaphosa started by removing all controversial cabinet members.
As President, he launched the Youth Employment Service (YES), a program geared towards providing employment opportunities for 1 million South African Youths. He also launched the Employment Tax Incentive to reduce employers' tax to encourage them to employ more people. To tackle South African schools' sanitation problems, he launched the Sanitation Appropriate For Education (SAFE) in Pretoria.
In 2020, President Cyril Ramaphosa was praised by the international news media for his quick response to the COVID-19 pandemic.
Asides From Politics, Ramaphosa Successfully Tried His Hands in Business
He contested for South Africa's top political post to support Nelson Mandela, who refused to remain in power. However, when he lost to the eventual winner, Thabo Mbeki, in January 1997, he went into private business. He was appointed deputy chairman of New Africa Investments Limited (NAIL) in 1997 and was also chairman of the National Empowerment Consortium (NEC). In 2001, he established the investment holding firm Shanduka Group, which had several interests, including financial institutions, mining entities, food industry, etc.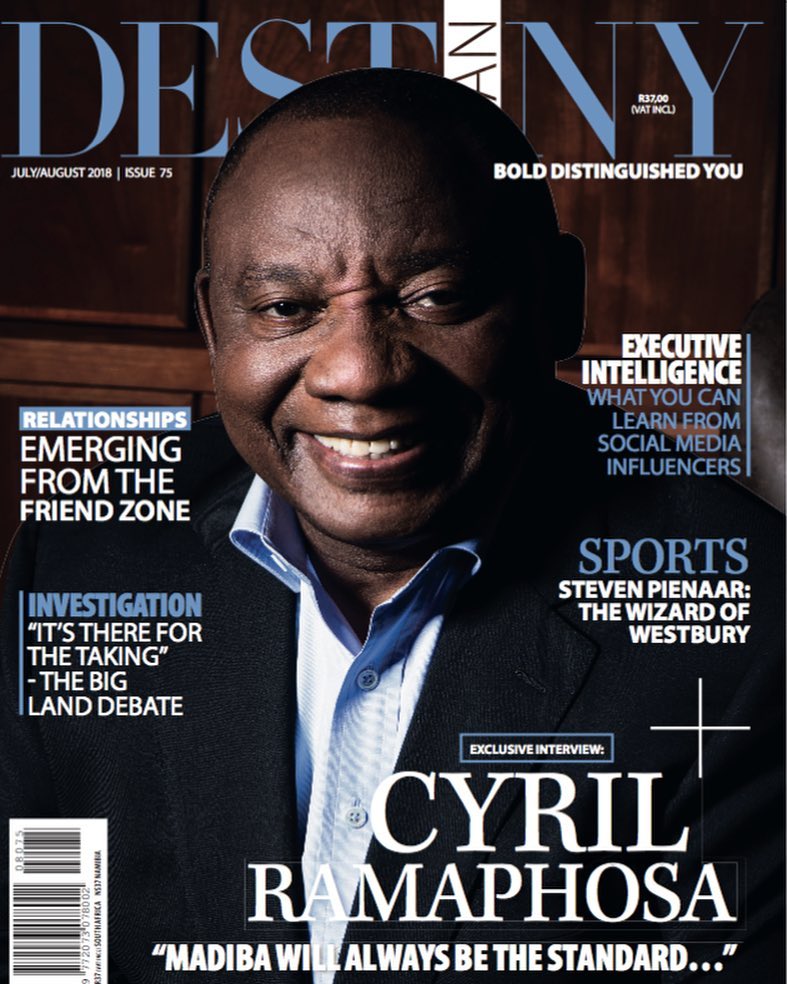 He established the Shanduka Foundation (now Cyril Ramaphosa Foundation) in 2004 to give back to society and help in education development. The programs handled by the foundation include the Cyril Ramaphosa Education Trust and Adopt-a-School Foundation. His experiences in business, political career, and academic background as a legal luminary have played a vital role at one point or the other to push his drive regarding politics and other endeavors he has been involved in.
Cyril Ramaphosa has received many awards for his service to his country in the several offices and positions he has served. In 1987, he received the Olof Palme prize in Stockholm, and in 2004, he was voted as the 34th Top 100 Great South Africans. He was included in the Times 100 most Influential people in 2007. In 2009, he was awarded the National Order of the Baobab in Silver by President Jacob Zuma for his part in the drafting of the new Constitution while he was chairman of the Constitutional Assembly.
Summary of Cyril Ramaphosa's Work History And Appointments
Legal Advisor, Council of Unions of South Africa (CUSA)
First General Secretary, National Union of Mineworkers (NUM) – 1982-1991
Secretary-General, African National Congress (ANC) – 1991-1994
Member of South African Parliament – 1994-1997
Chairman, Constitutional Assembly – 1994
Deputy Chairman, New Africa Investments Limited (NAIL) – 1997
Chairman, National Empowerment Consortium (NEC) – 1997
Executive Chairman, Shanduka Group – 2001-2015
First Deputy Chairperson, Commonwealth Business Council
Deputy Chairperson, National Planning Commission – 2010-2014
Co-chairperson, Advisory Board of the Kagiso Shanduka Trust
Member, United Nations Global Leadership Group
Vice-Chairman, Global Business Coalition on HIV/AIDS
Deputy President, African National Congress (ANC) – 2012
Deputy President, Republic of South Africa – 2014 – 2017
President, African National Congress (ANC) – 2017
President, Republic of South Africa – 2018
Chairperson, African Union (AU) – 2020