Jomo Sono has an estimated net worth of over $10 million. He is a South African football football club owner, coach and former professional footballer. 
For someone who was born and raised in a poor background, Jomo Sono has has achieved a lot, recording a net worth that is currently put at more than $10 million. Famous as "Black Prince of South African Soccer," the former football star is an overall success in the sports of football and has got many properties to his name, including flashy cars and houses.
Quick Profile of Jomo Sono
Full name: Ephraim Matsilele Sono
Date of Birth: 17 July 1955
Place of Birth: Soweto, South Africa
Profession: Football manager and club owner
Net Worth: $10 million
Jomo Sono Rose From Poverty To Build His Fortune
Like many other South Africans born in the country during the apartheid regime, Jomo was born into a South Africa that had many challenges piled up against him, including the poverty, in which he was brought up.
He was born into a fairly stable family as his father was, himself, a footballer who played for Orlando Pirates. Unfortunately, when the Black Prince was only eight years old, his father suffered a car crash that cost him his life. Not long afterward, his mother abandoned him, and so he became the responsibility of his grandparents who were aged, ailing, and very poor.
Jomo's situation forced him to start selling apples to make ends meet as a kid. He had to pay his own fees at a very young age, clothe himself, and also feed his grandparents. It was from this level of poverty that he was able to build a fortune that is only for the imagination of many others.
Originally born Walletjies Madoda Mkhulwa before his name was changed to Ephraim Matsilele Sono, he took his trade to a football field one day when Orlando Pirates was playing. Fortunately for him, one of the players was not present, and he was requested to stand in for him until he arrives.
Sono seized the chance to show his prowess, which wowed everyone and immediately earned him the nickname, Jomo. The name translates to Burning Spear. He earned himself the chance to play football as a career, while he continued with other businesses that combined to help him break out of the poverty circle.
The Net Worth Of Jomo Sono Is Into Millions Of Dollars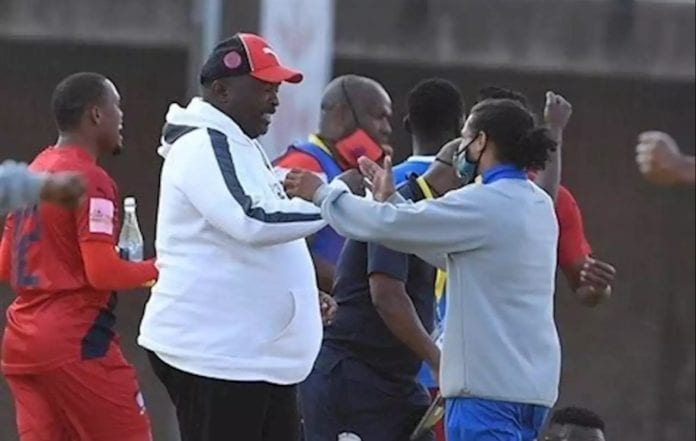 Today, the net worth of Jomo Sono is placed in the tune of over $10 million. Although this is what has been speculated, it is believed that he might actually have a fortune that is well more than that.
He started making his main fortune as a football player as, before that, his business was only giving him enough money to get by. But his date with fate, when he was given the chance to play for Pirates and he netted two goals in the process and became the star player of the day, opened him to more riches. Also, his career as a football coach and then a club owner added to his fortune.
All The Many Ways Through Which He Built His Riches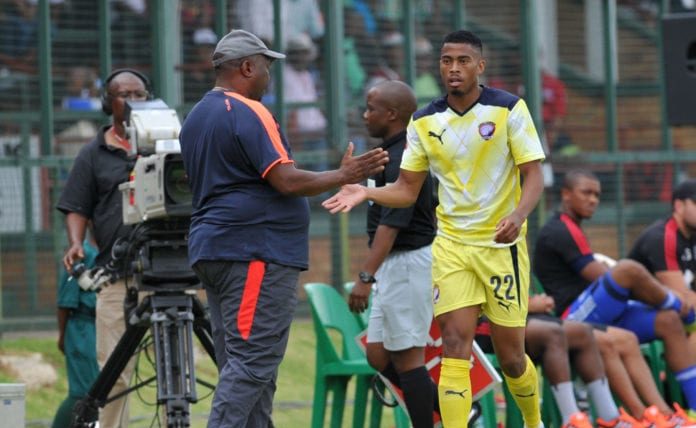 Jomo Sono came about his riches from a lot of things, including his playing days during which he rose to become of the greatest African footballers of all time, through his coaching career, and many businesses. Here's a look at some of his sources of fortune:
He made millions as a football player
As already stated, football was the first thing that made Jomo famous just as it became the first thing that exposed him to wealth. He first played in the country for the Orlando Pirates before he got the chance to play alongside Pele in 1977 when he moved to the United States and played for the New York Cosmos.
While the exact amount he made during his playing days has not been revealed, it is believed that he earned so much, having also played for other clubs such as Colorado Caribous, Atlanta Chiefs, and where he finally decided to call it quits.
Career As A Football Manager
The South African legendary football player also got the chance to rake in some more money as a football manager who became the first person to manage Bafana Bafana at a World Cup. He managed the team at different points, and although he has not recorded the best of achievements, he left his marks with the team and earned some fortune in return. He is also the coach of his own team, Jomo Cosmos F.C. where he pays himself a salary.
Jomo Has Also Made Money As A Club Owner
The former football star has not just ended his career as a player and a coach but has also gone ahead to own his own team, Jomo Cosmos F.C. Although the club had been under many challenges in the past, including suffering many relegations that made things difficult for him, he has continued to hold on to the club.
He has made money here by developing players and selling them to bigger clubs. This is what has been sustaining him and the club.
He is Also A Businessman
Jomo's name will always get mentioned when it comes to football, but beyond that, he has also been involved in a lot of other things. He is also a businessman whose balance sheets have been showing good numbers. The South African 2002 soccer World Cup coach has been involved in the mining business as he was reported to have owned shares in Thunderstone Mining.
More than that, he is involved in many more businesses, including Busaf, which he had 40 percent shares before he offered it up for sale. He was said to have had various percentages of shares in the following companies; Silent Press, Four Seasons golf estate, civil engineering consultancy company Entech, and Sasol Oil, among many others. It is not known what shares he still has in the different companies, but there is no denying the fact that he is doing well for himself as a businessman.
He Once Experienced Some Challenges Paying His Players
It has not always gone very easy for Jomo, for in 2018, as a club owner, revealed that he was having some issues paying his players. He revealed that although the club was playing in the National First Division, some drew Premiership Salaries, putting a serious financial burden on the club.
The coach and club owner revealed that after he was relegated 2 seasons before then from the Premier Soccer League, there were players that still had their PLS contracts, and although the hope was that the club was going to bounce back after only a season, that did not come to be, putting so much weight on its resources.
The financial difficulty forced Sono to let go of 28 of his players, claiming that he owed them two months' salary. However, his former striker Clifford Mulenga slammed him on the radio saying he's allegedly lying. According to him, he was owed up to nine months of pay by his former boss before his contract was terminated. Responding to that, Sono insisted he was not going to be dragged to that level, tagging the player as a rebel who only came out because his contract was terminated.
Jomo Sono Is A Man Of Many Achievements And Awards
It is not by accident that Jomo was able to break out of poverty and become a legendary player and a man with an enviable net worth. In the process, he has achieved many things and has taken home many awards. Here's a list of some of the awards he has to his name:
 49th Top 100 Great South Africans in 2004.
Doctorates from the University of London
Doctorate from the University of Dubai
South African Sports Awards- Lifetime Achievement Award
Recipient of The Order of Ikhamanga in Silver
Virgin Active Sport Industry Awards- Johnnie Walker Lifetime Achievement Award