Connie Ferguson is a South African actress, model, film producer, investor, and entrepreneur who was Shona Ferguson's wife before his death.
Connie Ferguson is one of the most famous people in the South African movie industry. She is more prominent for her role as Karabo Maroka in the Mzansi TV series, Generations, which premiered in 1994. The veteran thespian also currently portrays the character of Harriet Khoza on yet another SABC soap opera titled, The Queen.

Summary of Connie Ferguson's Bio
Full Name: Constance Masilo Ferguson
Nickname: Connie
Gender: Female
Date of Birth: June 10, 1970
Connie Ferguson's Age: 53 years old
Zodiac Sign: Gemini
Place of Birth: Kimberley, Northern Cape, South Africa
Nationality: Botswana/South Africa
Education: University of Kwa Zulu-Natal, South Africa
Sexual Orientation: Straight
Religion: Christianity
Marital Status: Widowed
Connie Ferguson's Husband: Shona Ferguson (Deceased)
Shona Ferguson's Children: 2 Daughters (Lesedi Matsunyane, Alicia Angel Ferguson)
Connie Ferguson's Parents: Fish Masilo, Margaret Masilo
Siblings: Sister (Lerato Magdalene Masilo)
Connie Ferguson's Height in Inches: 5ft 6inches
Connie Ferguson's Height in Centimeters: 168cm
Eye Color: Dark Brown
Hair Color: Black
Profession: Actress, Model, Film Producer, Entrepreneur
Connie Ferguson's Net Worth: $2 million
Famous for: Being A WellKnown South African Actress
Connie Ferguson's Instagram: @connie_ferguson
Twitter: @Connie_Ferguson
Facebook: @TheRealConnieFerguson
Where Is Connie Ferguson Originally From?
Connie Ferguson's parents originally hail from Lobatse, Botswana, which means that Connie is originally a Botswanan citizen based on her parental heritage and ethnic background.
It has become relatively easy to refer to the thespian as a South African National, and she is, given that she was born in the country. Still, one vital piece of information that most media houses and members of the public are quite unaware of is the fact the actress has dual nationality.
What Is Connie Ferguson's Age Now?
The actress is now 53 years old. Connie Ferguson, who celebrates her birthday on June 10 every year, was born Constance Masilo on June 10, 1970, under the Zodiac sign of Gemini, in Kimberley, Northern Cape, South Africa. As previously mentioned, Connie's parents are Botswanan immigrants. Her father's name is Fish Masilo, while her mother was Margaret Masilo.
Connie grew up with a sister named Lerato Magdalene Masilo in Kimberley, Northern Cape, and there are no records to show if she was the actress' only sibling. Also, there are no details to pinpoint how her father provided for his family, and not much is known about Fish Masilo. However, Connie's mom, Margaret, died in 2013 after a brief illness.
Details of Conne Ferguson's early educational background are not publicly known. Still, sources close to the actress have revealed that she gained admission to study Law at the University of KwaZulu-Natal after her secondary school education.
However, she was unable to complete her legal degree because she failed a course in criminal law while in her second year at the university. This prompted a change to a major in Drama and Performing Arts. At the end of the 2012 academic session, Connie Ferguson became a graduate with a degree in Drama and Performing Arts.
Connie Ferguson Began Acting at the Age of 24
Her role as Karabo Moroka on the popular South African soap opera, Generations, was what sparked the beginning of Connie's glittering acting career. She was one of the main characters of a show that premiered in 1994. She was a regular on the show for 16 years before she decided to part ways with the show to take on new challenges.
For some reason, she was convinced to return to the show in 2014 for some guest appearances in the sequel of the series titled, Generations: The Legacy. The break from Generations enabled Connie to land the lead role in The Wild, an M-net TV production. She had the distinct privilege of starring with her late husband, Shona Ferguson, in the show until it was taken off the air, after its cancellation, in 2013.
The actress has acted in several movies, including Solly Loves Kina, which she found time to be part of in between her gig at Generations. She is currently aptly and masterfully portraying the character of Harriet Khoza in the SABC drama series, The Queen. The Queen premiered in 2016, and Connie has been one of the biggest reasons for the show's success.
The 53-year-old actress has a lot of films and TV credits under her belt. She has had and continues to have an incredible acting career and has not been linked to any disparaging rumors of scandal in a professional capacity. Below is a selected list of her acting credits:
1994-2010, 2014 – Generations, Generations: The Legacy
2002 – Solly Loves Kina
2003 – Love By Many Ways
2004 – 2007 – Late Night News With Connie Ferguson
2010 – Comedy Central Roaster
2011 – 2013 – The Wild
2013 – Strictly Come Dancing
2015 – Present – Rockville
2016 – Present – The Queen
She Owns a Movie Production Company
When the actress left the cast of Generations to pursue other interests in 2010, one of the things she achieved within that time frame was to start up a production company with her late husband, Shona Ferguson. The company was launched in 2010 and dubbed Ferguson Films. This was where Connie honed her skills as a producer, and she was actively involved in the production of the company's first series, Rockville, which premiered on M-net in 2015.
Connie Ferguson's production company has become quite successful since its inception. It is the brain behind several hit TV series, including The Imposter, The Gift, The Throne, iGazi, and  The Queen, where Connie plays the role of the iconic Harriet Khoza.
What Is Connie Ferguson's Net Worth?
Her well-documented acting career, film production, and other various entrepreneurial interests have helped the actress, model, and businesswoman accumulate a quite impressive net worth of an estimated $2 million.
In addition to her quite illustrious acting career, Connie Ferguson has diversified her business interests to include fashion, body care, and accessories. She initially launched a sweet-smelling fragrance called 'True Self' in 2008 before following it up with a lotion with the same name six years later, in 2014.
Connie Ferguson Has Been Married Twice
Connie Ferguson's first marriage happened back in 1993 when she walked down the aisle to say "I do" to fellow actor Neo Matsunyane. Unfortunately, the marriage lasted for five years before the couple broke up in 1998.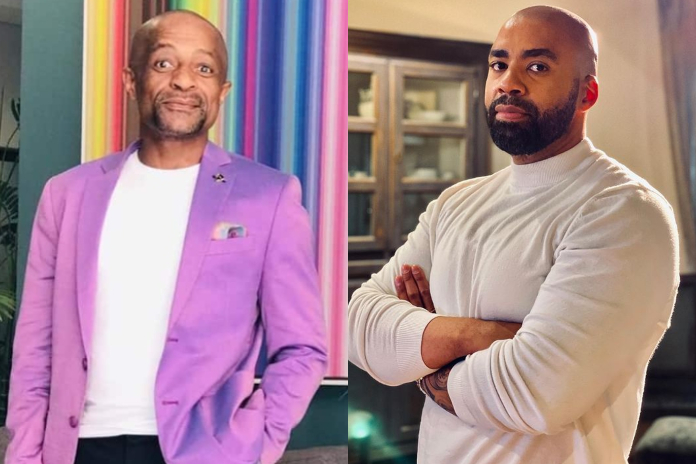 Three years after her divorce, Connie found love again, this time in the arms of late actor and producer Shona Ferguson. The wedding ceremony took place in 2001 and was quite something. Connie and her husband decided to renew their vows on the occasion of their 10th anniversary. Connie stayed married to Shona until his unfortunate death on July 30, 2021, due to health challenges arising from COVID-19.
She Is A Mother of 2 Beautiful Daughters
Connie Ferguson became a mother before after she got married for the first time. Her first daughter, Lesedi Matsunyane, was born on December 31, 1993, just a few months after Connie wed Neo Matsunyane.
Her marriage to Shona, which lasted longer than her previous marriage, also produced one daughter named Alicia Angel Ferguson. Angel Ferguson was born on June 7, 2002, around a year after her father, Shona Ferguson, tied the knot with her mother, Connie Ferguson.
Other Important Details About Connie Ferguson
Connie Ferguson stands at 5 feet 6 inches, although other vitals like her weight and body measurements are unavailable. Shona Ferguson's widow is also a grandmother. Her daughter Lesedi Matsunyane is the proud mother of Ronewa Malema, son of the popular and very talented photographer Austin Malema.
Connie is also active on social media. Her Instagram handle, connie_ferguson, alone has 3.8 million followers. Here the actress posts several contents related to her family, business, and profession.
How Old Is Connie Ferguson?
The actress is currently 53 years old. She was born on June 10, 1970.
Where Does Connie Ferguson Live?
Connie Ferguson lives in a majestic mansion in sunny South Africa.
How Many Kids Does Connie Ferguson Have?
The thespian is a mother to 2 daughters, Lesedi Matsunyane, with ex-husband Neo and Alicia Angel Ferguson with late husband Shona.
What Happened To Connie Ferguson's Husband?
Connie Ferguson's husband, Shona Ferguson, died on July 30, 2021, from COVID-19 related complications.
Does Connie Ferguson Have A Tattoo?
There are no indications that she does, but her daughters have tattoos. Lesedi got her sixth in 2020, and her youngest recently got one of a panda.
What Is Special About Connie Ferguson's House?
The Ferguson home cost nearly $1.3 million (R19 million) and houses a home gym, eight bedrooms, and eight bathrooms.