Clement Maosa's cars include BMW M4, BMW M3, Range Rover Sport, Rolls Royce, and Porsche 911. He bought his BMW M3 after he graduated from law school. He acquired the Range Rover sport in 2021 before recently spoiling himself with the BMW M4. The actor lives in a mansion, but the exact location of his house is sketchy right now.
It is believed that he possibly has more fancy cars in his garage apart from the five on our list. Being a successful actor and musical artist, it is expected that he would keep acquiring more luxury cars from time to time. Maosa supposedly lives in a gigantic mansion in one of the choicest areas in the country, but he is yet to show off his home publicly.
Where is Clement Maosa's House Located?
South African actor Clement Maosa supposedly owns a mansion in the country, but he has chosen not to reveal where he lives yet for reasons best known to him. He hardly takes pictures in his mansion or speaks about his house.
However, some unverified sources claim he lives in a highbrow area of Johannesburg, South Africa's capital. Although he has not mentioned it, it seems he also has a studio in his home, where he spent several months during the lockdown.
He disclosed in January 2021 that he hadn't left his house due to the lockdown because he decided to work from home. It is difficult to tell how much and when he bought the properties since he hasn't officially disclosed these details. However, we know he stays in the apartment with his beautiful wife and his only son, Bokang Maosa.
It is believed that he has numerous undisclosed landed properties across South Africa, being a successful individual. Not much is known about his other assets. However, it is said that he owns a farm in his hometown where he breeds various types of livestock for sale.
Information about his farmland, like its exact size and the type of animals on the farm, hasn't been revealed to the public. From time to time, Clement embarks on vacations to exotic locations like Dubai and the U.S.
Clement Maosa's Cars Are About Four in His Garage
Skeem Saam actor Clement Maosa has a soft spot for expensive whips. He might be secretive about his personal life and mansion, but the thespian is the complete opposite when it comes to his fleet of cars. He seems to be a genuine lover of automobiles and doesn't hesitate to flaunt his wheel monsters every chance he gets.
Clement Maosa's garage houses some of the most impressive rides one could ever imagine ranging from Rolls Royce to BMWs, each costing millions of rands. There could be more cars in his garage, but these fours are the ones the public knows about.
So let's take a look at them all.
1. BMW M4
Clement was recently in the news when it was reported that he'd just acquired the latest BMW M4 sedan, known as one of the fastest sports cars in the world. The new acquisition is calculated to have cost him R2.4 million – the South African equivalent of $150000.
The BMW Sandton dealership, from where he bought the ride, tagged him on an Instagram post congratulating him on his new acquisition.
Features and Specifications of the BMW M4 Sedan
Rear wheel drive
8-speed automatic transmission
6-speed manual transmission
A 473-hp twin-turbo inline-six engine
A 543-hp M4 CSL
Twin-turbo engine
A premium unleaded I-6 gasoline tank
Maximum Horsepower of @RPM 503 @6250
Maximum Torque of @RPM 479 @2750
The BMW 4 also has the following features:
A folding and turn signal indicator Fixed rear window with defroster
Light tinted glasses
Speed-sensitive rain-detecting wipers
LED brake lights
Headlights-Automatic have
Entertainment system
Radio: AM/FM Audio System
2. BMW 3
Clement Maosa also owns an older BMW car called the BMW 3. He bought this particular car immediately after graduating with a degree in Law. The asking price for this vintage car is about $70000, which is roughly 1.2 million rands.
Features and Specifications of the BMW 3
This is a seventh-generation BMW 3 Series that was launched in August 2019. The model is available in four versions, including the 330i Sport, 330i M Sport, the M340i xDrive, and the 320d Luxury Edition.
Specifications of the BMW 3
Dual fuel tank: Petrol & Diesel
Engine power of 1995 to 1998 cc
Power: 188 to 255 bhp
Torque: 400 Nm
DriveTrain: RWD
Acceleration: 5.8 to 6.8 seconds
Top Speed: 243 to 250 mph
4-cylinder diesel engine
6-cylinder petrol engine
8-speed automatic transmission
The BMW 3 also has:
A signature kidney grille
LED headlamps
17-inch alloy wheels
L-shaped LED tail lights,
A roof-mounted shark-fin antenna.
An 8 by the 8-inch touchscreen infotainment system
Six airbags
ABS
3. Range Rover Sport
In 2021, Clement became the center of headline entertainment once again after he added yet another classic ride to his fleet. This time he left his custom BMW and decided to switch to a Land Rover.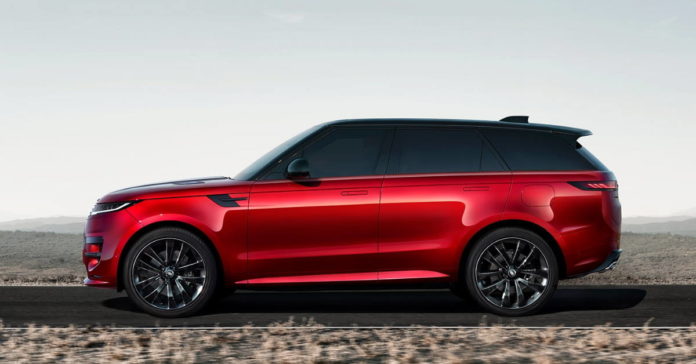 He even bought two of the same car in different colors (black and white). Each Rover is estimated to have cost about 2.9 million rands each.
General Specifications and Features of the Land Rover
Mild hybrid engine
8-speed shiftable automatic transmission
Four wheel drive
6-Cylinder Inline
5-seater
Premium unleaded gasoline tank
6-gallon fuel tank capacity
355 hp @ 5,500 rpm
365 lb-ft @ 2,000 rpm
The Land Rover also has the following features:
Pre and post-collision safety system
Multiple airbags
Child seat anchors
Rear door child safety locks
ABS
Front and rear ventilated disc brakes
LED headlamp
Front fog/driving lights
In-Car Entertainment
AM/FM stereo
Keyless ignition and many more.
4. Rolls Royce
Clement's garage also boasts a Rolls Royce. The Rolls Royce is one of the most prestigious cars in the world, and Maosa certainly outdid himself when he went and added a white Rolls Royce to his already impressive, star-studded fleet.
His Rolls Royce was bought in 2020, and while the exact price he bought it for isn't known to us, the fancy whip must have cost him no less than $300-$400k.
General Specifications and Features of the 2020 Rolls Royce
A 563-hp powered engine
Twin-turbo V-12 paired engines
8-speed automatic transmission
Rear-wheel drive
Infotainment and connectivity system
ABS
5. Porsche 911
It is not known exactly when he bought this luxury car and the price as well. However, he has been seen a couple of times with this ride.
Porsche 911 features and specifications
Power Steering
Power Windows
FrontAnti Lock Braking System
Air Conditioner
Driver Airbag
Passenger Airbag
Automatic Climate Control
Alloy Wheels
Multi-function Steering Wheel
No. of cylinder:6
Max Power (bhp@rpm): 641.00bhp@6500
Max Torque (nm@rpm): 450Nm1950–5000
Seating Capacity: 2, 4
Transmission Type: Automatic
Fuel Tank Capacity: 64.0