Civil Engineering is a highly profitable career yet a very tasking one for many who join the profession without knowing what the job entails. It also takes a lot of training and real-life experience for one to qualify as a civil engineer and begin professional practice. All these and more makes civil engineering salary in South Africa very high as it takes a lot before one can qualify to practice the profession.
Summary of Job Description of Civil Engineers

Civil engineering can be said to be one of the oldest branches of engineering in the modern world. It has to do with the creation of structures, mostly static but sometimes dynamic too. It involves the designing, planning, maintenance, and construction of public or private infrastructures. These could be roads, bridges, dams, buildings, airports, power plants, artificial drainage systems, and more. Civil engineering is a broad field, therefore there are options or areas of specialization.
Some of these specializations include construction engineering, water engineering, geothermal engineering, structural engineering, and many more. The projects undertaken could be small, such as building a house, and there are multimillion-dollar projects like bridges, dams, and stadiums. Skills required in the field include advanced mathematics, time and people management skills, problem-solving skills, understanding of CAD (computer-aided design software), and other engineering software. Apart from the construction of these projects, civil engineers are also involved in the costing of projects, determining the feasibility of such plans, the safety of the projects, analyzing the strength of structures, and how they'd behave under stress.
Civil engineering is a high-pressure job, especially as regards deadlines. It can also be mentally and physically tasking, especially when you must stay outside in both hot weather and windy conditions to direct or supervise projects. However, it is also a very financially rewarding job, and there is job security for civil engineers in South Africa.
Average Salary of a Civil Engineer in South Africa
The average yearly salary of a civil engineer in South Africa is around R605,700 per annum, this translates to R50,475 monthly. The average bonus is about R18,900 per annum, and monthly it would translate to R1,575. Now, this is an average, therefore, there are people who would earn more than this and those who earn less than this. The lowest range is usually around R409,200, per annum, which translates to R34,100 per month.
Senior civil engineers will earn somewhere around R772,200 per annum, while the highest income is somewhere around R1, 012 100 per annum, which is about R84,342 monthly. Some of the factors that affect one's earning ability as a civil engineer are experience level, educational qualification, place of work, specialization, and of course competence level. Therefore, someone who's spent 10 years on the job, will earn better than an entry-level worker. Likewise, someone with a master's degree will earn better than someone with just a bachelor's degree.
Civil Engineering Salary in South Africa Varies by The Level and Experience of the Engineer

The lowest-paid civil engineers in South Africa are entry-level engineers with a full Nation N Diploma in Civil/Building Engineering (N1 – N6). The fellows who usually earn the highest salaries are those who work for the government or their parastatals, such as those in public service and administration.
Junior engineers with 0 – 3 years of experience earn an average of R450,000 per annum. To be in this category, you should have somewhere between 4 to 9 years of experience. Senior-level civil engineers with 10 to 20 years of experience earn an average of R770,000 per annum. Beyond this experience range, we are looking at R800,000 and above yearly.
There is also a disparity in salary based on gender. Males earn up to 8% more than female civil engineers in the same industry. There are only 13% females in professional civil engineering practice in South Africa. This makes it a male-dominated profession, therefore it is not surprising to see the disparity in salary. Also, a good number of these men reside in Joburg. Johannesburg has the highest number of civil engineering jobs in South Africa while East London has the lowest.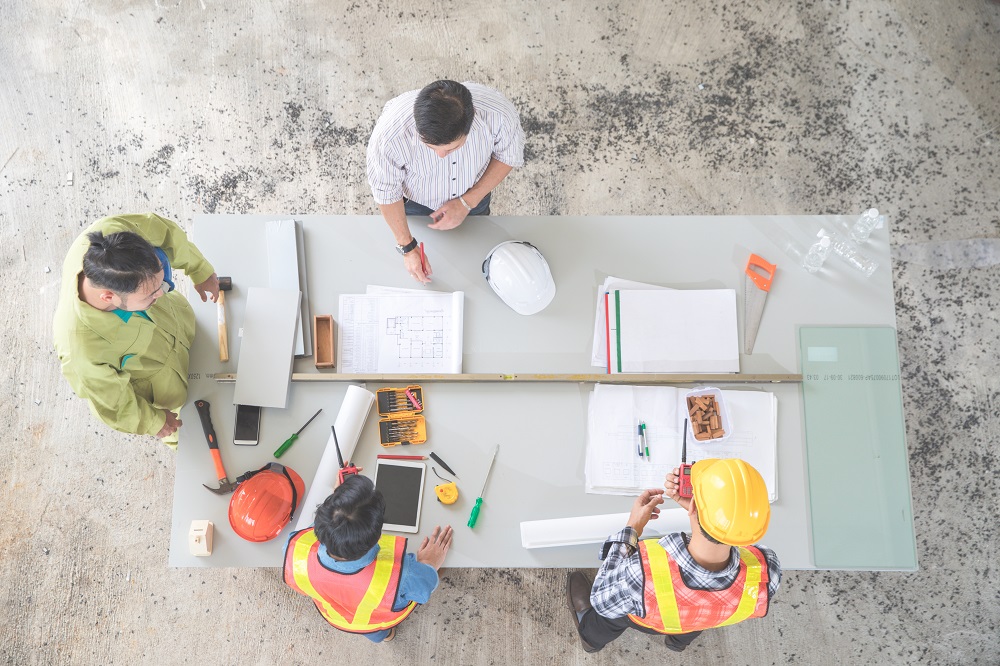 Salaries of Civil Engineering Related Jobs
This data is according to the salaries offered to job seekers for these positions.
| | |
| --- | --- |
| Specialization | Remuneration |
| Senior Geometrics Design Engineer | R800, 000 per annum to R1.5m per annum |
| Civil Engineer roads | R950, 000 per annum – R1.2 m per annum. |
| Civil Engineer/Technologist | R900, 000 per annum – R1.1 million |
| Civil Engineer Water Resources | R800, 000 per annum – R1.2 million per annum |
| Senior Rail Designer | R900, 000 – R1.2 million per annum |
| Divisional Director Roads and Highways | R950, 000 – R1.2 million per annum |
Bonuses Receivable
Civil engineering in South Africa is not exactly a bonus-based job. The average bonus range is about 3% to 5% of their salaries per annum. Other bonuses received or that can be considered include:
Holiday/end of the year bonus.
Individual Performance Bonus – This is for individuals who performed exceptionally well.
Goal-Oriented Bonus – When a predefined target is hit within the stipulated time.
Company Performance Bonus – This happens when certain companies make an excellent profit, perhaps more profit than they planned. Sometimes a portion of that "excess" is shared amongst the staff or members of a certain unit. The higher you're placed in the organization, the higher your bonus would be in this case. Some companies refer to it as profit sharing.
Hazard Allowance – Every job has its dangers, those who work on heights, dams, or undertake other dangerous projects would have more bonuses in this area. Though civil engineering salaries in South Africa don't cover allowance for hazards, engineers are nonetheless paid what is due to them as their hazard allowance.
How to Become a Civil Engineer in South Africa
Every profession has its requirements that must be met before you become a member. Before getting admitted to study for a degree in civil engineering, certain subjects are very important. You should take mathematics and physical sciences in school. Some universities also require a pass in the English language.
To become a civil engineer in South Africa, you need a bachelor's degree in engineering or a bachelor of science (engineering) degree. After that, you'd need to get some work experience, this would entail you training for 3 years with a professional civil engineer. Not all schools in South Africa offer a bachelor's degree in civil engineering.
The two main famous universities that offer engineering courses to students in South Africa are the University of Cape Town and the University of Johannesburg.
University of Cape Town
Its civil engineering department is one of the oldest in sub-Saharan Africa. The department has its personal requirements. Apart from good grades in mathematics and physical sciences, you'd also need to have good scores in your National Senior Certificate and National Benchmark Tests (NBTs). To learn more visit www.civil.uct.ac.za.
University of Johannesburg
One can earn Civil engineering technology and engineering science degrees in this institution. To get admission to study civil engineering or technology engineering, you need 28 APS points, with 5 points in Physical Science, Mathematics, and English.
Other Universities
Other universities which offer courses in civil engineering include the University of Kwazulu-Natal, the University of Stellenbosch, the University of Witwatersrand amongst others. Now, these various institutions have their requirements, they differ from school to school. So, find out the requirement to Study Civil engineering in South Africa by visiting the websites of these institutions.