Once the Independent Examinations Board (IEB) matric exam results are announced, the process of checking it is always seamless. What makes it even more fascinating is that there are more ways to check one's IEB Matric Exam Result Online and get one's certificate, whether as a first-timer or if yours has been damaged or lost.
Needless to say, many students are always eager to see their results since it is crucial to them gaining admission into tertiary institutions in South Africa. Because of this, many may tend to find themselves on phony platforms as they try to access the results. Here are all the ways you can get your results without hassles.
There Are Many Procedures Of Checking IEB Matric Exam Result
Even though the online process has become the most popular means through which students get to check their results, there are many other ways, including SMS, USSD, newspapers, or examination centers.
How to check IEB Matric Exam Result Online
The first step towards checking your result is to visit IEB's website- http://www.ieb-online.co.za/asp/login.aspx
If you have written the exams, head to the Candidate Login dialogue box on the main page.
Kindly put in your login details; Exam Number and Year of Birth.
Now click on the submit button.
Several other platforms, including https://matric.sowetanlive.co.za/, make it possible for one to access such results, but they only seem to be temporary.
Note that when it comes to the online method of checking your results, there are times that you will need to exercise patience because the network may be slow since many people are trying to check all at once, most especially when it is newly released.
You can also get your Matric Results via SMS
The system is designed to deliver your results to you if you registered using your correct phone number. If you registered with your phone number, but you still did not get it, you can request for it to be sent to you via SMS following the steps below:
Kindly send an SMS with your details to 35135; Public school students are expected to send their ID number and exam number to 35658, and that will easily get you registered.
If that is successful, you will receive a confirmation message that your entry is successful.
Because one is expected to register before the IEB Matric Exam Result is released, you will be profiled, and the moment it is released, you will receive the message thus:
IEB Exam Results Hi Name
Subject 1 Percentage 1 Rating Level 1
Subject 2 Percentage 2 Rating Level 2
Subject 3 Percentage 3 Rating Level 3
This may translate to this, depending on your name, score, and grade:
IEB Exam Results
Hi Ndlovu
N12 ACCO 66 5
N12 AFRS 83 7
N12 MATH 44 4
While this is a straightforward means through which you can check your results, it is important to keep in mind that the process is not free. Learners will be charged R1-50 per SMS.
You Can Also Call This Number to Get Your Matric Results
In the same way that you can get your results via SMS, you can also put a call through to the call center on +27 11 483 9700. Note, however, that this is mostly used to solve issues, and it is only available during working hours from Mondays to Fridays.
Other means through which you can receive your IEB Matric Exam Result
Apart from the aforementioned methods, there are many other ways that you can check your exam results. One can check using USSD codes on one's mobile device. To do this, dial *120*45856#. After this, put in your exam number to register, and once that is done, you will have your result sent to you the moment it is available. While it is yet another straightforward process, you will be charged R1-50 per minute.
Many newspapers also publish IEB results before now, but as it stands, many no longer do it. Hence, before you purchase any paper to check your results, you may need to confirm that it is among the few that still publish the results.
Another easy way that you can get the results is by visiting your school. I.e., where you registered and sat for the exams.
When Can Students Expect Their IEB Matric Exam Result
Each year, the matric results release date may differ slightly, although the period is mostly maintained, depending on when the exams are written.
Nonetheless, the current results are due to be released for government schools on 22 February. This means that for the 2020 matric academic year, students can start checking their results from 23 February. While these are the first release dates, there is always another date for the remark/recheck result to be released. For the current academic year, the date as stated by IEB is 26 March 2021. There are also a few important dates that students must take note of for the stated academic year, including the following:
The closing date for applications (Remarks and Rechecks) is on 3 March 2021
Remark and recheck results released is on 26 March 2021
Closing date for applications  for May exams if on 16 April 2021
May exam results to be released on 18 June 2021
Closing date for applications (remarks and rechecks) 25 June 2021
Remark and Recheck results to be released on  7 July 2021
The advice for students is to make sure that they always check the official website of IEB to keep themselves updated with the latest news on the exams. This is also important since some of the dates above are subject to approval from Umalusi.
The Pass Mark For IEB May Vary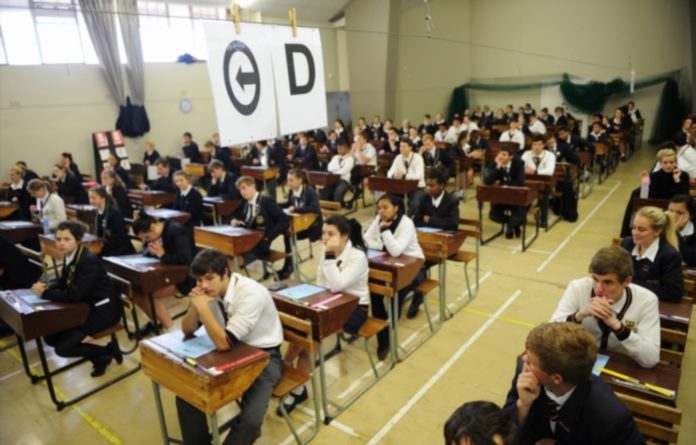 When it comes to the pass mark for IEB, there are several things that one must understand. Based on NSC's marking structure, one can place oneself from outstanding achievement to fail in a subject depending on what one scores from 0 to 100 percent. The marking structure of the NSC is as follows:
Level 7: 80 – 100% (Outstanding achievement)
Level 6: 70 – 80% (Meritorious achievement)
Level 5: 60 – 70% (Substantial achievement)
Level 4: 50 – 60% (Moderate achievement)
Level 3: 40 – 50% (Adequate achievement)
Level 2: 30 – 40% (Elementary achievement)
Level 1: 0 – 30% (Not achieved – Fail)
For IEB, a student is qualified to get admission into a tertiary institution when you pass your IEB exams. That said, while some may have a pass mark that would allow them to gain entry for a degree program, others may only be eligible for entry to diploma study, and others for study at the higher certificate level.
Using your IEB matric exam results, one is expected to get at least 50% in four subjects and at least 40% for your Home Language. For a diploma pass mark, you will need to have at least 40% for four subjects and then at least 30% for the language of learning and teaching at the higher education institution. For a higher certificate pass, you will need at least 30% for the language of learning and teaching. What this means is that at least a minimum requirement in NSC is also applicable here.
If you fail the IEB exams, it is advisable to go to your school for the best advice on the next step of action, which might most likely be re-register.
You Can Get Your IEB Certificate Almost As Easy As You Can Check The Result
Everything about the IEB process has been made very easy for one to process, from the registration to the exams, checking of results, and finally landing your certificate, although the process for each is slightly different.
While for checking your results you can have it done through many methods, including online, mobile phones (SMS and USSD codes), newspapers, and a few others, checking getting the certificate is slightly different as one is expected to visit one's school to have that aspect sorted out.