Cape Town is home to many beautiful and luxurious wedding venues that can give your wedding the beauty you desire, and most of these wedding venues come at a high cost, and not everyone can afford them. But your wedding does not have to take place in a horrible venue, because you can't afford those luxurious venues. There are also excellent cheap wedding venues in Cape Town that you can choose from.
The problem some people face with choosing a cheap event center is that some cheap wedding venues are not nice and may not suit your preference. However, there are still many affordable wedding or event centers in Cape Town that you can choose from. And to help narrow your choices, we have compiled a list of some of the best cheap wedding venues in Cape Town.
Affordable Wedding Venues In Cape Town
When going for a cheap wedding venue, you should know that they may not have top-notch decoration, lighting, and sound system. Most times, the couple arranges some of these services. However, there are basic things that every event center should have, irrespective of the price. Your choice venue should have a lodge, catering service, and reception option. With this in mind, here are 10 cheap but nice wedding venues in Cape Town.
1. Brahman Hills
Address: Old Curry's Post Road, Mount West, Kwazulu Natal, South Africa
Owner: Gill Bowmaker
Price range: R157,900 – R188,900
Type: Lakehouse
Capacity: 100 to 400 guests
Highlights: Different packages to choose from
Bonus: Kitchen, toilets, and decoration. The facilities are accessible for disabled people.
With Brahman Hills, you don't have to spend so much money to get a nice venue for your wedding. This event center has a package that suits the budget of different classes of people. The Glass House & Lake House Chapel package costs R157,900 and includes a Glass House by the lake. This package includes breakfast, a buffet menu, and a wedding cake. However, it can only accommodate 100 people.
If your budget for an event center is more, you can consider going for the R188,900 package. This package includes a venue buffet menu and a luxurious honeymoon cottage with breakfast. Brahman Hills has about six different affordable halls that you can choose from. Besides the Glass House, which can accommodate about 100 – 400 people, they also have a lake house chapel that can accommodate 159 guests and a valley view chapel that can accommodate 120 people.
Another nice hall at Brahman Hills is The Stables which can accommodate just 120 people also. One of the most beautiful halls in this event center is The Brahman Cafe. It is best for a small wedding and can accommodate only 120 people. If you want a very small wedding, Skyfall hall is best, it is beautiful and can accommodate 50 people.
2. Rickety Bridge
Address: Main Rd, Franschhoek, 7690, South Africa
Owner: Duncan Spence
Price range: R150 per person for catering
Type: Outdoor
Capacity: 100 persons
Highlights: Located at Rickety Bridge Winery
Bonus: You can create your package to suit your budget
If you are a lover of nature and someone who appreciates South Africa's rich wine industry, Rickety Bridge will be a great event center for your perfect wedding ceremony.  They have halls for different events like weddings, birthdays, and conferences. They have wedding packages that can accommodate up to 100 guests.
You can create your package depending on what you want. Here are the different things that you can choose from to make your event memorable:
Menu taster before the wedding
Basic bar setup
Wedding coordination
Canapes
Wine
Reception furniture
3-course meal
Venue
Rickety Bridge Manor House for two nights
Basse Provence Country House
Complete ceremony set up
Table linen
Serviettes
Crockery
Cutlery and glassware
If you would like Rickety Bridge, you can call +27 83 377 4103 to schedule a visit day. It is advisable for you to visit your event center before the wedding to ensure that the facility suits your preference.
3. Backsberg Weddings
Address: Backsberg Family Wines, R45, Franschhoek, 7690, South Africa
Owner: Michael Back
Price range: R6,500
Type: Indoor and Garden
Capacity: 50 – 250 guests
Highlights: Two Wedding Venues to choose from
Bonus: Backsberg Weddings has an event manager who is responsible for helping couples make wedding plans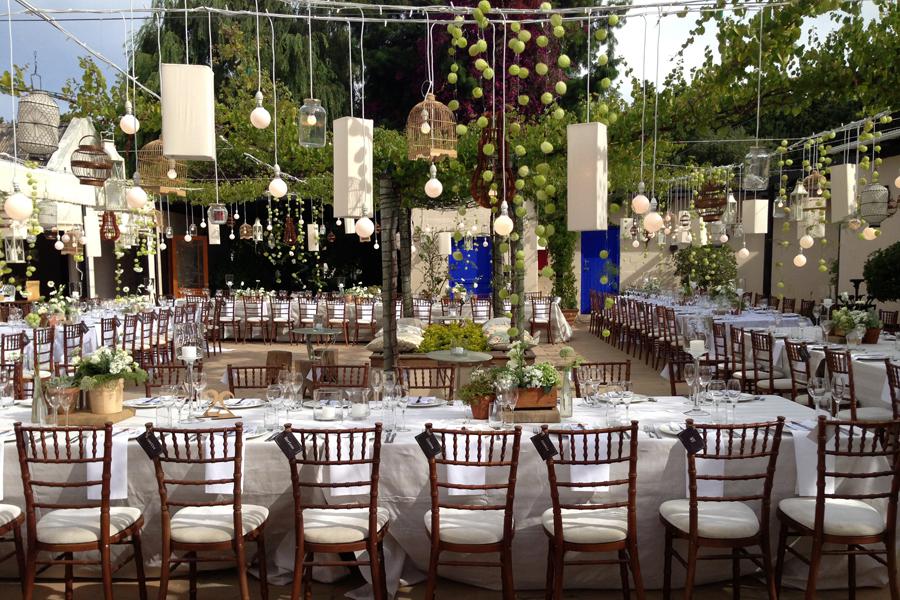 Backsberg wedding is another beautiful and cheap wedding venue in Cape Town. The location is beautifully surrounded by beautiful trees, and it also allows you to serve some of the best Backsberg wines at your wedding. This event center has two affordable halls in it, and the one you choose from will depend on how you want your event to go.
Neville's Place, one of the venues, is perfect if you are expecting 50 to 250 guests, the floor is made of wood, and you have a great view from the venue. The other hall is called Vintage Vat Cellar, and it cannot accommodate as many people as Neville's Place. However, whichever hall you decide to choose, you can enjoy nice wines and meals from the menu. If you are planning an outdoor event, you can also rent marquee tent services at this event center.
4. Zevenwacht Weddings, Functions, and Events
Address: Langverwacht Rd, Kuils River, 7580, South Africa
Price range: R750 – R3000
Type: Indoor and outdoor
Capacity: Two Halls with a capacity of 220 and 80, respectively
Highlights: The time of the year you use the event center will determine the price you pay to hire
Bonus: You can start the wedding plan online. There is a 50% discount for those who use the event center on a weekday.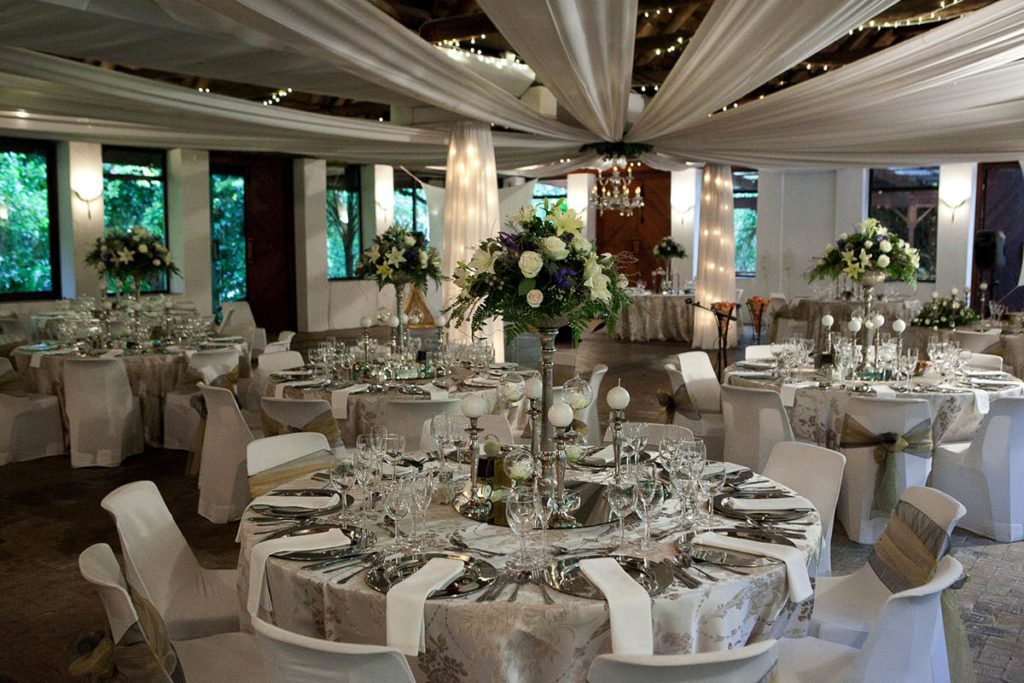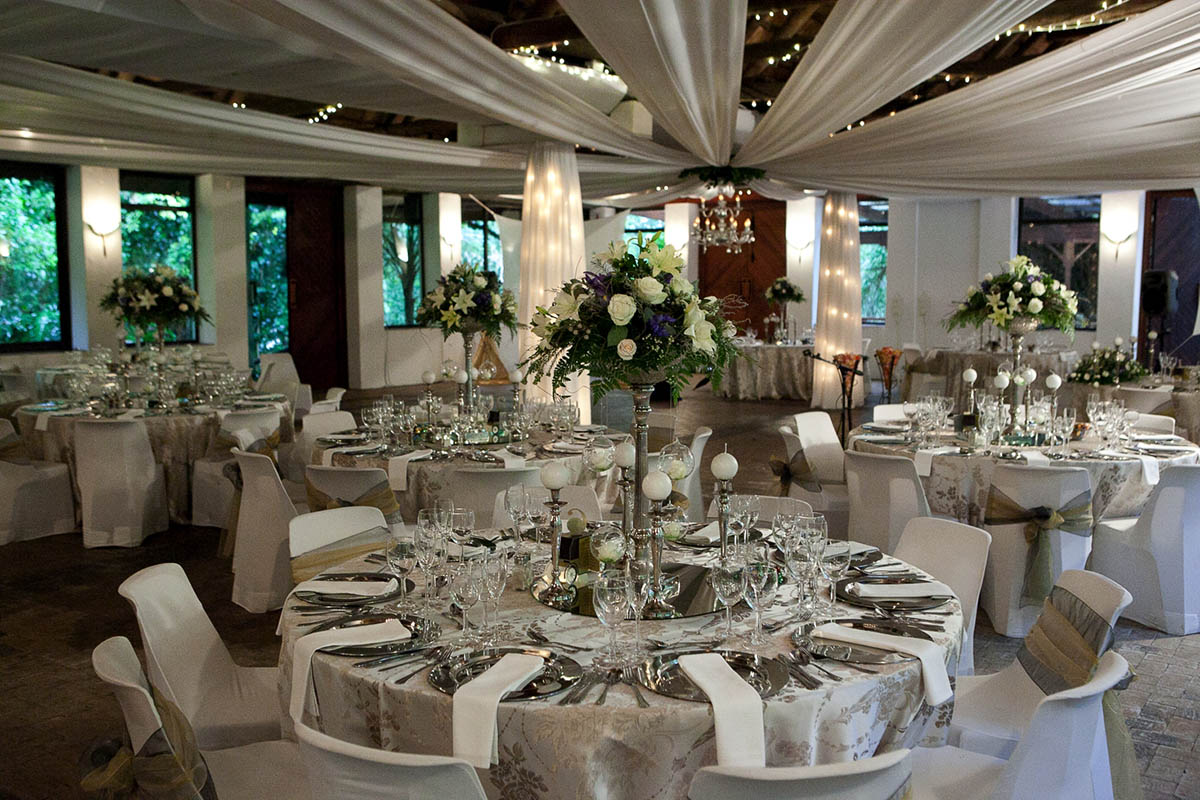 The amount you pay at Zevenwacht will depend on the time of the year you are getting married. Those getting married from November to April will pay more because of the increase in demand – as that period of the year is referred to as the high season – while those who use the venue around June, July or August, will pay less.
Another factor that determines how much you pay at Zevenwacht Weddings is the hall you choose. They have two halls, the 100 capacity hall, Al Fresco, is more expensive and the 50 capacity hall, Lapa, is cheaper. However, if you are willing to book this event center on a weekday, you get a 50% discount on the price.
Aside from the money you pay for hiring the event center, you will have to pay more if you also need service staff for your event. This will depend on the style of food service and the number of guests you are expecting. If you prefer an outdoor event, you can decide to use the lawn next to the lake or the forest, but events at these locations can last for a maximum of 2 hours.
Whichever hall or outdoor location you go for, you will be thrilled by the aesthetics, as the indoor halls are well beautified with lights and curtains, while the eco-friendly outdoor locations are beautified with flowers and leaves. The official Zevenwacht Weddings website is built in such a way that it allows users to plan their wedding online. Depending on your budget, you can adjust the number of guests to 500 without necessarily visiting the location. This does not mean you should not visit some days before your event.
5. Skilpadvlei
Address: Skilpadvlei Farm M12 Polkadraai Road Stellenbosch, Cape Town, 7604, South Africa
Owner: Joubert family
Price range: R 550.00 per person
Type: Hall
Capacity: 20 – 180 guests
Highlights: it has a restaurant, accommodation, gift shop, and tasting area
Skilpadvlei has been owned by the Joubert family since 1917 and was named after the legendary tortoise Colony that was found in 1800. This 78ha farm consists of a restaurant and kids play area, wedding and conference venues, countryside accommodation, wine sales and tasting area, and a gift shop.
The ML Joubert Hall is surrounded by beautiful gardens and picturesque, which are just perfect for beautiful photography. The hall is wide enough to accommodate between 40 to 180 guests. According to the information on the official website, you don't have to worry about a power outage because they have a generator. You also don't have to pay for the hall because you will be charged per guest.
This event center does not only have nice venues for weddings and functions, but they also have accommodation, where you can lodge. They also have a breakfast, lunch, and dinner menu. The amount you will have to pay Skilpadvlei for an event will depend on the package you choose. It is important that you carefully read through their wedding package to choose what's best for your event. If you have questions or wish to make your bookings, you can contact them by sending a mail to [email protected] or calling 021-881 3237.
6. Altydlig Guest Farm
Address: Altydlig, Langverwacht Rd, Stellenbosch Farms, Cape Town, 7600, South Africa
Price range: R400 – R513 per head
Type: Hall and Outdoor
Capacity: 60 – 80 guests
Highlights: With an extra charge of R90, you can order a Halal meal, which will be prepared by a Halal caterer.
Bonus: No venue fee
Altydlig Guest Farm is another affordable event center in Cape Town, where you should consider if you are planning your wedding on a budget. You can decide to use the event hall or the lawn beside the hall. This event center does not charge for the venue; instead, they charge per head. This means that the amount you will spend depends on how many guests you are expecting.
It is important for you to know that they do not have accommodation on their premises, so you may have to find a nearby hotel or lodge to stay. You also have to provide your table cloths, napkins, and decoration. However, Altydlig is responsible for keeping the hall clean. Your event DJ and sound system will also be provided by you.
7. Nelsons Creek
Address: Nelson Wine Estate, R44, Windmeul, Western Cape, Paarl, 7630, South Africa
Owner: Alan Nelson
Price range: Negotiable pricing
Type: Indoor and Outdoor
Capacity: 100 – 700 guests
Highlights: Nelson Creek provides caterers, wines, and beverages
Bonus: Several different venues to choose from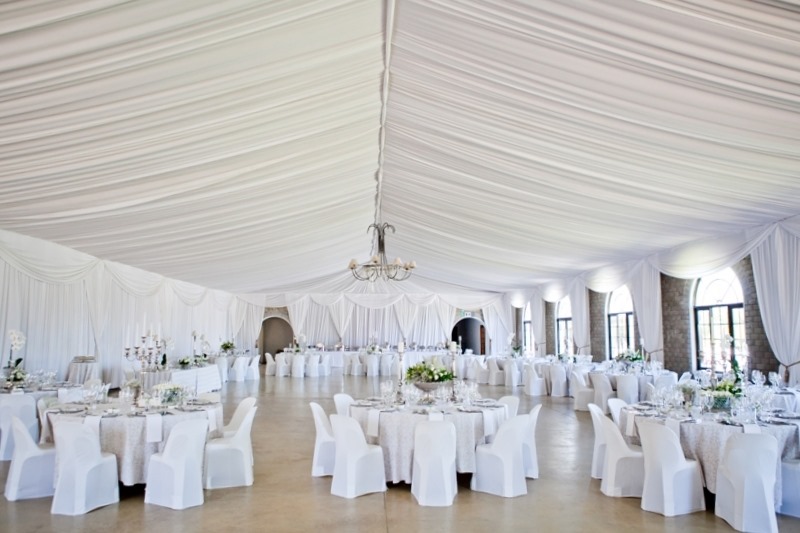 Nelson Creek is another wine estate that doubles as an event center, and it is a very affordable place for your wedding ceremony. The estate has 3 different venues for weddings, among other functions, including Mountain View Venue, Lapa Venue, and Old Cellar Venue. They also have many gardens where you can also host your event, like the Garden Venue and Forest Venue.
To make your wedding ceremony memorable for yourself and your guest, you can also hire a horse carriage. Aside from the memory it will leave in your minds, the pictures you take on it will bring back fresh memories. You should also know that Nelson Creek provides all wines and beverages served in any event held within their premises. You can speak to the coordinator to help you select the drinks for your event.
They also provide catering services for any event on their premises. But if you prefer to use your caterers, you will have to speak to the coordinator to see if it is negotiable. Also, keep in mind that they do not provide decoration services. For the price of hiring a venue, you can call 073 164 1968.
8. Little Stream Cafe
Address: Klein Constantia Road – Hope of Constantia, Cape Town, 7806, South Africa
Owner: Late Muriel Jones (now managed by Cape Town YMCA)
Price range: R6500 to R19,500
Type: Tent and hall
Capacity: 30 – 50 people
Highlights: 6 wedding packages
Little Stream Cafe has six wedding packages, and the package you choose will determine how much you are to pay. Note that you can fill the form on the official website after choosing your preferred option.
Option 1: This option accommodates a maximum of 30 guests and costs R6500; this option allows you to use the venue for 2-5 hours. This option comes with white plastic chairs, assistance with setting up the venue, and a license to use the venue to take pictures. It excludes decoration, lighting, and catering.
Option 2: This option accommodates a maximum of 50 guests and costs R8500. It comes with all the packages of option one and excludes decoration, catering, lighting, tents & marquees, and cooking/prep facilities.
Option 3: This option costs R15,000 and allows you to use the venue for the whole day. However, it accommodates a maximum of 30 guests. It comes with chairs, rectangular tables, and assistance to use the sunroom for signing.
Option 4: This option costs R19,500. If you choose this option, you can use the venue for the whole day and a 30% surcharge for self-catering. It comes with all the benefits of option 3.
Option 5: Option 5 happens to be cheaper than option four and costs R8500. It comes with white plastic chairs, assistance with setting up and cleaning, using the venue for a photoshoot, rectangle tables, cutlery, etc.
Option 6: This option costs R14,500 and allows you to use the venue for 2-5 hours.
9. Delvera Wine Estate
Address: Cnr of R44 and Muldersvlei Rd, Stellenbosch, 7600, South Africa
Type: Garden, Hall
Capacity:  Two Halls – with a capacity of 120 and 160, respectively
Highlights: Parking space, catering services
Bonus: Enjoy nature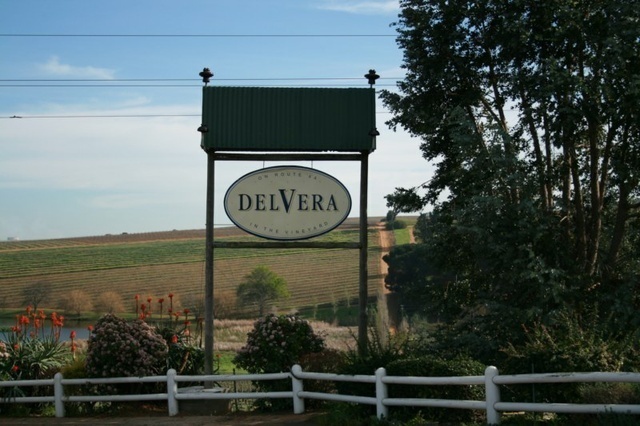 Delvera Wine Estate is a good choice if you seek a cheap wedding venue in Cape Town. It is affordable, and with the right occasion, it would give your event the hype and classy look you want. One of the reasons why you should think of this event center is that you get to tie the knot with the love of your life in an open space farm, where nature's beauty is at its peak and, and both you can have a close view at the vineyard and mountains, these make a nice background for pictures.
You and your guests can enjoy some of the choicest recipes. The event garden can accommodate up to 120 people. Another thing that makes the garden look beautiful is the Achona seats. They are beautifully dressed in colors that match Delvera's arrangement.
This event center also has an air-conditioned function hall that can accommodate 160 people. The hall is beautiful and has a vintage and rustic look. Aside from a hall or guardian to hire, this event center also provides catering service, parking space, bar, and a good number of other services you may need.
10. Jonkershuis
Address: Groot Constantia Rd, Constantia, Cape Town, 7806, South Africa
Type: Hall
Capacity: 20 – 250 guests
Highlights: Can accommodate 20 – 250 persons
Bonus: You can book an appointment online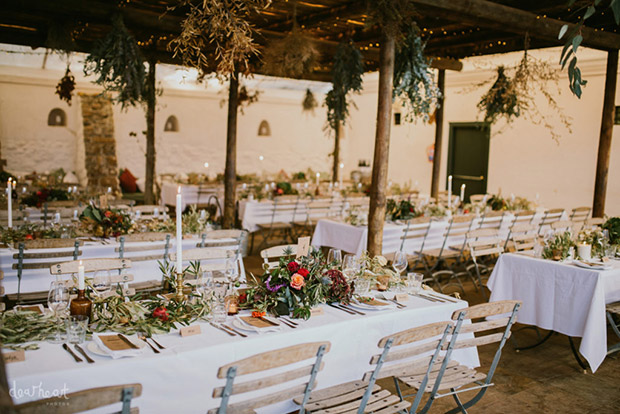 Jonkershuis can accommodate between 20 – 250 people. Their official website is built so that you can schedule an appointment online to discuss and make inquiries about your event. You can also reach out to them via email at [email protected].  This estate has been in existence since 1685, and with innovation, they have managed to keep the estate relevant. There is also a restaurant where you can order meals.