The new Capitec Black Card has, of late, become the new normal for those banking with the bank, which is arguable now the fastest growing in South Africa. While it may not be the biggest, it has a fair share of the market, and as it keeps growing, the bank has also continued to come up with innovations that are making it even more acceptable among many people.
With 14,000 new credit card accounts each month, the bank's Gold Card remained a must-have for many until it introduced the black card, which, although it is different, functions almost in a very similar way as the gold card. If you are contemplating getting the new card like many others, here is a quick guide that will help you decide if you qualify to have it.
Capitec Black Card Is Not Very Different From The Gold Card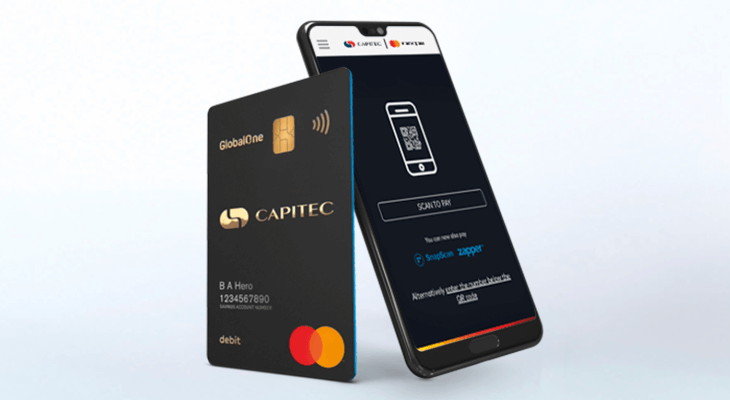 Contrary to what you have brought yourself to believe, Capitec Bank's Global One black card is not so much different from the bank's gold card. In fact, the main difference between them is just the color, which means that it is not an upgrade from the earlier card.
The only change that Capitec has brought from the earlier card is the color, but other things such as the manner of its functionalities and charges are the same. More so, it is not the private client's card, making it accessible to all customers of the bank once you are qualified to have it.
Requirements One Needs to Meet Before Getting A Black Card
Since it is stated that the black card is the same as the old card of the bank, but for the color change, this means that the requirements for getting both cards are the same. You only need the following to enable you to have the card:
3 months payslips
A copy of your South African ID to show that you are 18 years and above.
R5,000.00 monthly income.
Apart from meeting the requirements to get the black card, some might be qualified to get it but don't have the minimum amount needed before being qualified to have the Capitec Black card in South Africa.
Those Qualified for a Capitec Black Card
If you have a bank account with Capitec and you meet the aforementioned requirements, it automatically means that you are qualified to have the card. Nonetheless, it may still not mean that the card is for you because it doesn't offer any rewards and bonuses, most especially for those who travel a lot and use the card to pay for travel tickets and hotel bookings, among other things.
Importantly, even though you may be qualified, the bank may decide to turn down your request for a card if it deems that your credit risk is on the very high side.
How Much You Need To Qualify For a Black Card
Before now, having a minimum salary of R3,000 will make one qualify to have the credit card, but this has now changed to R5,000, which means that before you can be eligible or qualified to get yourself the card, you will need a minimum salary of R5,000.
In your application for the card, one would need to submit one's salary payslip and stamped bank statement, which captures your previous three salary deposits of not below the minimum required amount.
It is based on what you warn that your credit limit will be set. As a high earner whose credit score is seen as excellent, your black card can access as much as R250,000, depending on what you earn.
Is a Black Card A Debit or Credit Card?
The Capitec black card seems to be more popular for its credit functionality, but you can decide to get both a debit and credit card. This means that although there is a black card that allows you to borrow money from the bank to a limit of the amount you are allowed, there is also a debit card that allows you to withdraw from your own account and make other needed purchases.
The different cards function differently, even though what has always been the thrust of the discussion is what one can get with the bank's black credit card.
No matter which of the cards you are using, it is easy to manage it using the Capitec mobile app, which is available for Android devices and iOS. More so, you can also manage both cards via internet banking.
The Card Comes With Some Charges
There are fees and other charge implications tied to the credit card, covering things such as initiation fees, interest rates for credit gotten, and a monthly fee and ATM withdrawal fee.
When you are using the black card, things such as the ATM fees, monthly charge, and initiation fee all have a standard charge rate, but the interest rates can move from 7% to as high as 17.50%, dependent on your credit risk. If it is very high, your interest rate will most likely be high, but you will most likely get a good interest rate when it is low.
Here's a look at all the charges that come with the card:
Initiation Fee: R100
Monthly Fee: R40.00
Interest Rates: 7% – 17.50% (this is dependent on your credit profile)
ATM Withdrawal: R9.00 for every R1000.00
The Capitec Card Also Comes With Some Benefits
Aside from the charges that will be placed on you for having the Capitec Black Card, there are also several benefits that you also get to enjoy, including the following:
You get to earn 2.25% per year on a positive balance.
It comes with a personalized credit that is based on your profile and affordability.
Easy to manage using the bank's app.
Easy payments for purchases and payments
You may get to pay a personalized interest rate from as low as 7.00% per year.
Depending on several factors, you can get a credit limit of up to R250 000
How To Apply For The Capitec Card
In the same way, as it is with the previous card of the bank, the application process for getting the Capitec credit card is simple and straightforward:
Visit any Capitec branch nearest to you.
Go along with your bank statement showing that your last three salary payment has at least the card's minimum requirement.
Your latest salary slip is also required.
Original identification document (must be 18 years or older).
For a married individual whose name is different on the ID document, kindly go along with your marriage certificate.
Important FAQs About The Capitec Black Card
The new card does have an expiry date, you may report this to your nearest branch as you will need a replacement card.

— Capitec (@CapitecBankSA) March 12, 2020
Does the card have an expiry date?
Yes, the new black card has an expiry date. But you can access this through the mobile app. However, when it gets lost or damaged, you can contact the bank for it to be reissued.
Can I get the card if I am blacklisted?
Yes, it is possible to get the Capitec credit card even when you are blacklisted; suffice you have met all the requirements. With that said, it is important to note that because you have been blacklisted, your creditworthiness may be low, and so the credit you may be eligible for may be low.
Where can l apply for a Capitec credit card?
Once you are eligible, you can apply for the credit card at any Capitec bank nearest to you or online, just as you can also use your bank app.
How can I close my credit card?
There are many ways that you can close your credit card without having to go to the bank, including using your Capitec mobile app, internet banking, or via the USSD code, *120*3279#, after which you can follow the subsequent instructions.