It would be hard to believe there's anyone alive who has not heard of Cape Town, children under the age of ten excluded.
The beautiful city is known for its exquisite features, affluent history and a seemingly unlimited number of tourist attractions. It is not only famous for being the legislative capital of South Africa but also for its world-famous landmarks like Cape Point and Table Mountain. But before Visiting Cape Town, an understanding of the Cape Town map would be necessary to gain the best experience possible.
See Also: Your Guide To Exploring The Cape Town Like Never Before
The city which is located on Table Bay's shore is currently the second most populous city in South Africa and the 10th most populous city in the whole of Africa.
Cape Town's diversity, multiculturalism, and favorable weather are what makes it a premier destination for expatriates, immigrants, and tourists. In 2014, Cape Town was named the 'World Design Capital' by the International Council of Societies of Industrial Design.
In the same year, the city was also awarded the best place in the world to visit by the New York Times and the British Daily Telegraph as well.
Cape Town Map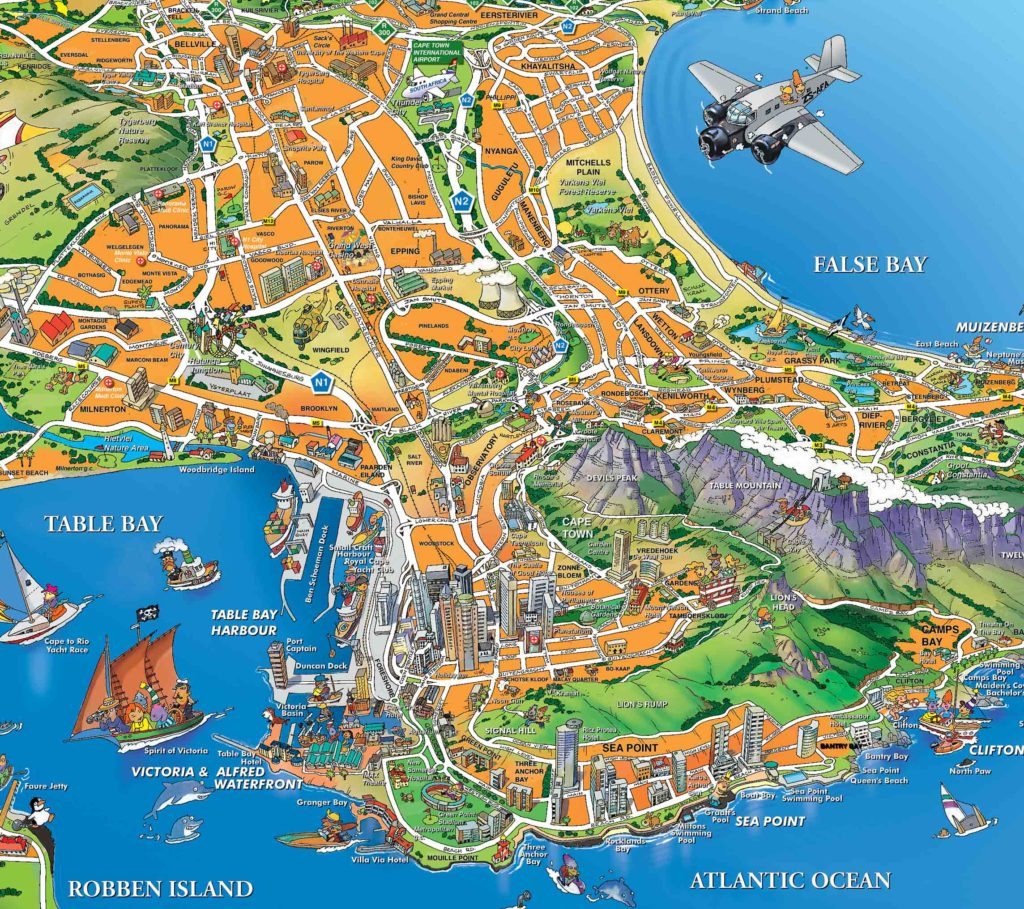 A quick glance at the Cape Town Map shows you all the exciting places you can visit, a detailed look, however, reveals unwitting wonders.
The Table bay can be seen at first glance. This natural bay located on the Atlantic ocean stretches from Cape Peninsula to the Cape of Good Hope. Table Bay is also home to the world-famous flat-topped mountain – Table Mountain and the infamous, Robben Island.
Robben Island, which can also be easily identified on the Cape Town Map, is one of South Africa's more popular historic sites. Robben Island is currently a UNESCO World heritage as well as a South African National Heritage Site.
Robben Island earned its place in history because three of its former inmates – Nelson Mandela, Kgalema Petrus Motlanthe, and Jacob Zuma – have gone on to become Presidents of South Africa.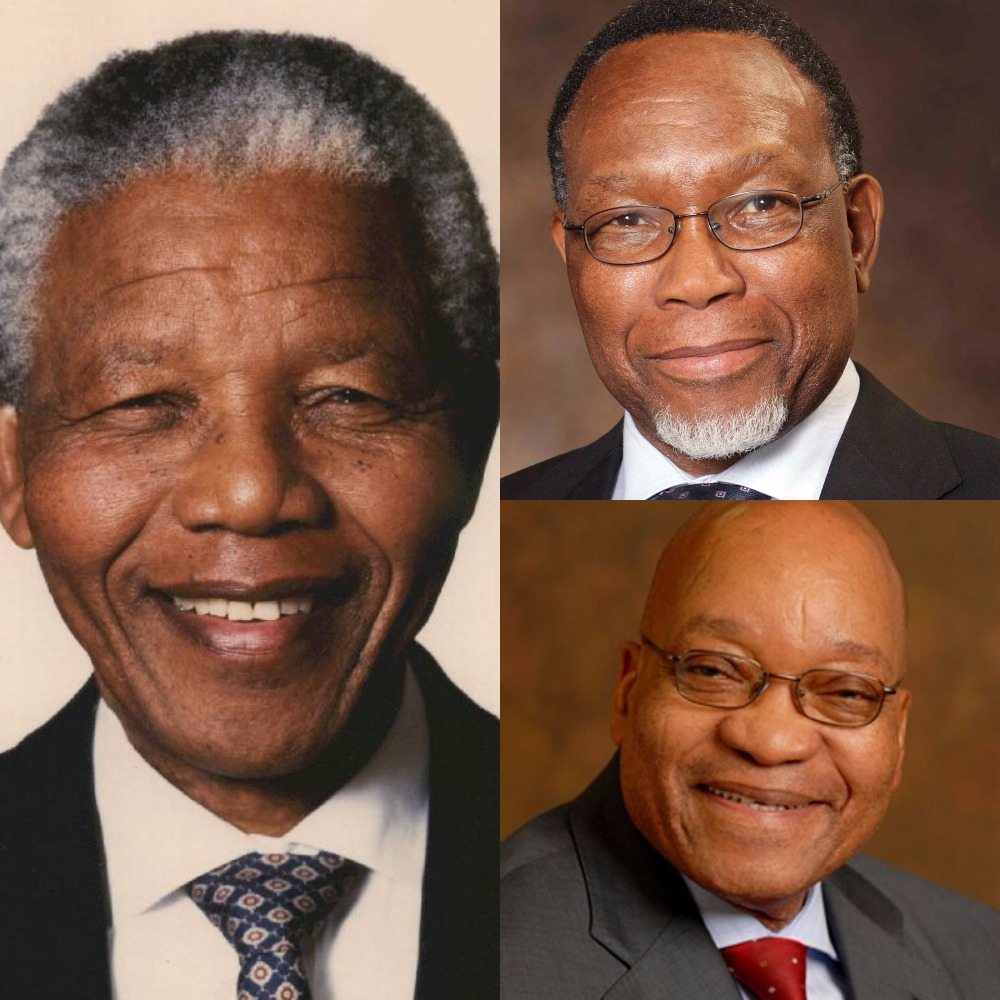 The Victoria & Alfred Waterfront is another easily noticeable site on the Cape Town Map. It is known for its famous and unique view of the Atlantic Ocean, the City of Cape Town, Table Mountain, and Table Bay Harbour. Designed by Adrian van der Vyver, the Waterfront attracts more than 23 million visitors annually.
Any map of Cape Town will easily reveal sites like the Cape of Good Hope, Two Oceans Aquarium, Boulders Beach and Kirstenbosch National Botanical Garden which appeals to both foreigners and South Africans.
See Also: 23 Amazing Cape Town Attractions To Visit 
Besides its content-rich history, the thriving economy and wonderful weather, South Africa is also known for having culturally rich and diverse existence which can easily be seen on any Cape Town Map you get your hands on.
What The Maps Won't Show You
Visiting Cape Town should be foremost on your bucket list. The town's beauty and divine scenic view no doubt contributes to a unique and interesting experience.
Home to many reputable universities and historic events, Cape town also presents many beauties that cannot be easily found on any map. Sure, the maps provide a bounty of information but they do not tell you which food tours, wine tours or jazz tours to try out.
One such wonder is The Aubergrine Restaurant. The Aubergrine Restaurant which opened in September 1996 has not only survived the test of time but also provides reputable fine dining. This award-winning restaurant which aims to create an elegant atmosphere which enables its diner enjoy creative and innovative meals that not only 'pique curiosity' but also 'excite the senses' has succeeded immensely.
Cape Town Tourism: Your Guide To Exploring The City Like Never Before
Gold Restaurant has gained a name for itself in Cape Town for serving exquisite African meals from all over the continent. In Contrast and yet in equally reputable flair, the Pigalle restaurant has gained a name for itself offering seafood, steak dinners, and live jazz concerts.
The Cape Gallery, WorldArt and South African National Gallery are definite 'first choices' of art galleries that you won't readily see on the map. These art galleries, which carry a diverse roster of artists, appeal to lovers of art from all walks of life regardless of their varying interests.
Cape Town is amazing because it possesses a cool and exciting edge that appeals to both the historically inquisitive part of us, as well as the curious daredevil part excited to explore the best parts of the world.