Cape Town is popularly known for having some of the top beaches in the world. From the warm and shallow waters of False Bay to the trendy shores of Camps Bay and Clifton, you'll certainly find a beach that has everything you need. For a rundown, you'll find the best beach for surfing, sailing, diving, kite-surfing and kayaking in this great town in South Africa. To find out more, here are the 10+ most beautiful  Cape Town beaches:
Most Beautiful Cape Town Beaches
1. Clifton Four Beaches

It takes approximately 10 minutes to drive from Cape Town's city center to any of the four Clifton beaches. Even though each Clifton beach usually attracts a unique kind of crowd, the 4th beach is undoubtedly the most visited. Here, you are more apt to enjoy sunbathing in the soft coves of white sand–usually separated and protected from the notorious south-east wind by giant boulders.
2. Camps Bay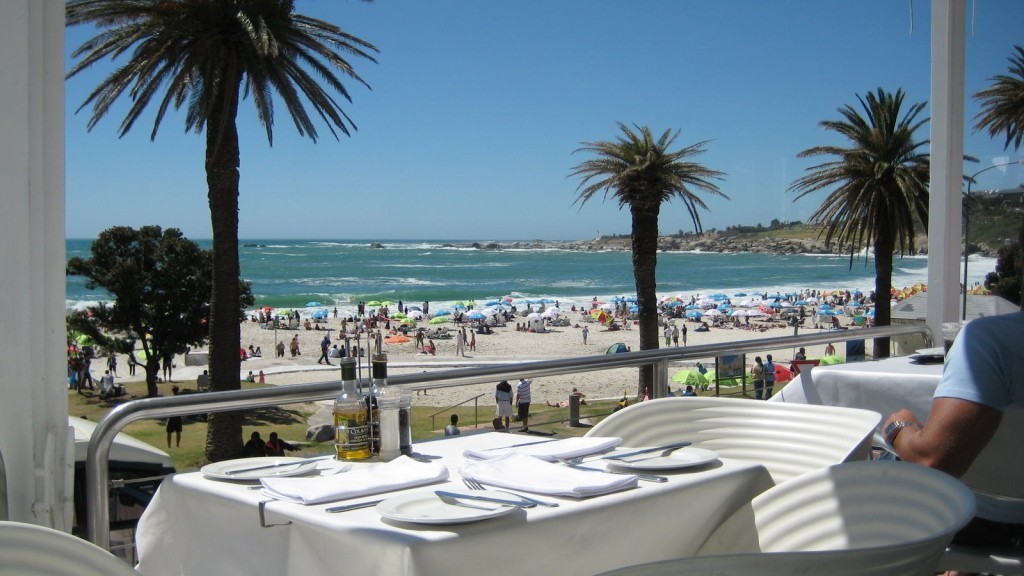 Camps Bays should be among your favourite beach destinations. Characterized by a huge crowd that flock it during the weekend and for the trendy eateries—as well, Camps Bay is definitely the beach to hang out with friends on a weekend. Generally, this beach destination is well suited for a family vacation, because it's bigger in size and has more space where kids can actually enjoy games and build sandcastles.
3. False Bay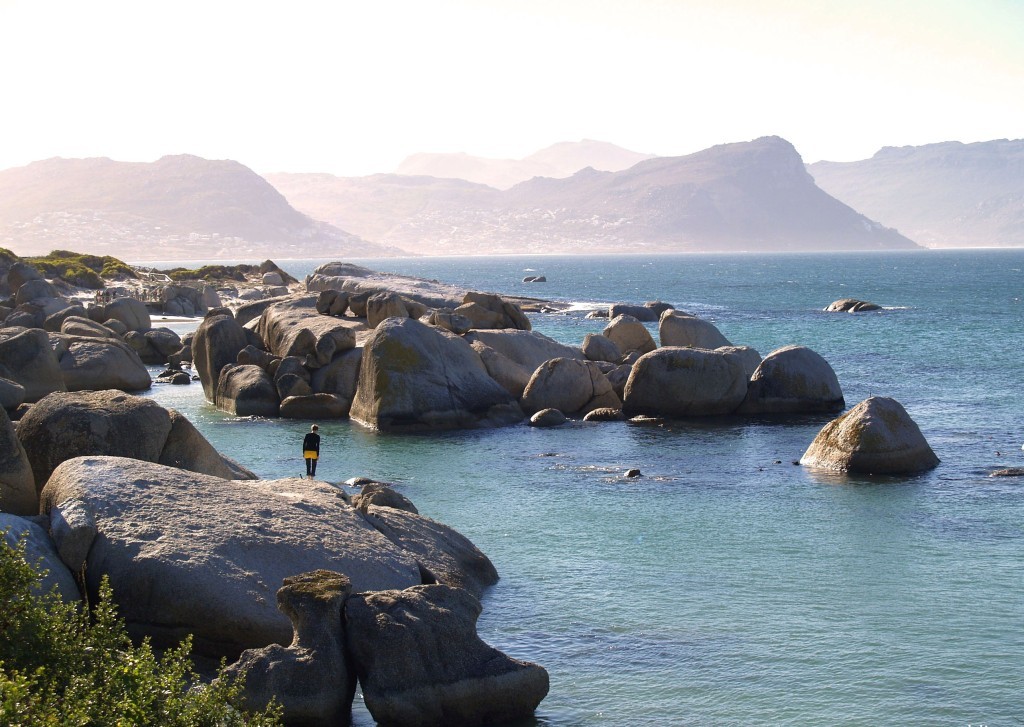 For swimmers, this is definitely one of the best Cape Town beaches. First, there are the warmer waters of the Indian Ocean to be enjoyed by swimmers and sea-lovers; second, this beach is actually more laid back and tranquil when compared to a number of other beaches in Cape Town.
4. Hout Bay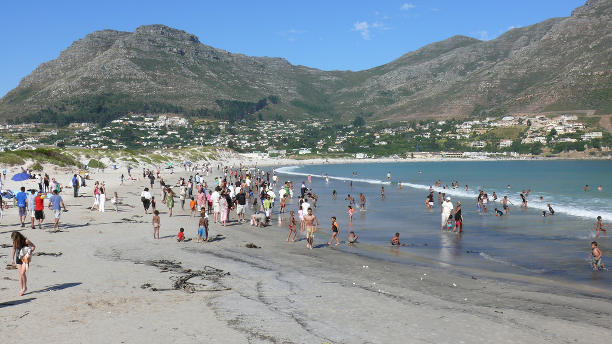 This bay might have started out as a small village for fishing, but currently, it's one of the most visited beach destinations in Cape Town. The beach is flanked by Chapman's peak cliffs on one end and a harbour on the other. It's basically favoured by paddle skiers, surfers and windsurfers.
5. Noordhoek and Kommetjie beach

A scenic drive past Chapman's peak will lead you to the white stretch of sand at the Noordhoek beach. Actually, this beach is well-known for horse-riding, kite surfing and long-walking. Further along, there's the Kommetjie beach—popular for surfers and family vacations.
6. Blouberg
Blouberg beaches are popularly known for offering the most beautiful, photogenic view of the table mountain that cuts across the sweeping bay. From a general perspective, this beach is ideal for family vacations and sports—surfing and kite-surfing, to be more specific. Apart from that, you can visit this destination for long-beach-walks, picnics and for the evening sun-downers, as well.
7. Helderberg Beaches
With approximately 45 minutes' drive from the city centre, you'll come across the three Helderberg region beaches: Gordon's Bay, Bikini Beach and Strand. In Gordon Bay, you'll be exploring a sheltered bay with rock-pools and a promenade for long walks. The bikini beach, on the other hand, is popularly known for sunbathing, while strands offer safe and shallow waters for children and swimming leisure.
8. Llandudno beach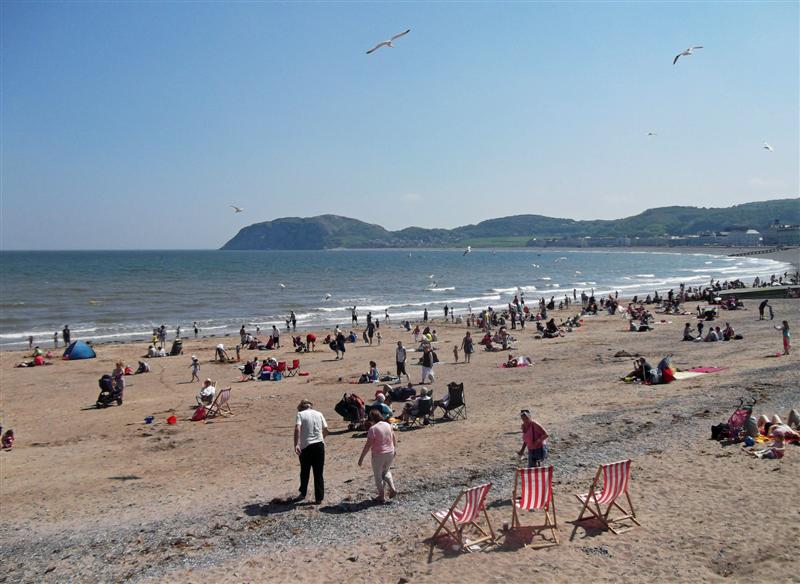 Also noted is the Llandudno beach–a surfers' paradise that doesn't even require a swimming costume. Actually, this beach is recommended for sundowners. It is flanked by rocks, which forms small coves that you might just want to explore. Apart from that, you may also enjoy the breath-taking view of the elegant houses that hug the beach by the steep roads.
9. Sandy Bay
If you love sunbathing with no clothes on, sandy bay is the only  Cape Town beach where naked-sunbathing is acceptable. Over the years, this beach has been painted as a gay pickup-spot, but regardless of whether you are gay or straight, clothed or nude, Sandy Bay is the number one unpretentious, relaxing spot to spend your time in Cape Town.
 10. Muizenberg

Between 1950 and 1960, Muizenberg was not only a town but a town of glamour and glitz, as well. But today, the town has transformed into a sleepy-sea-side destination with elegant mansions of the past still gracing the town. And since this beach is extremely long, it has more space for games and a variety of other fun activities. Furthermore, there's a Put-put golf course, waterslides and several cafes behind the beach.
 11. Fish Hoek Beach

Lastly, this is one of the most the family-friendly Cape Town beaches- Fish Hoek Beach near the Cape Point. Here, you'll enjoy walking past the rock pools as you feast your eyes on the long view of the sea. There's also a large play area for kids, and a more relaxed beach-front restaurant that sells take-way food and snacks. Also worth mentioning are the good changing facilities and bathrooms available in this beach destination.
Editors Recommendation