Busi Lurayi is a popular South African actress, MC, voice-over artist, and speaker.  She rose to stardom through her fictional character in the South African television sitcom City Ses'la, where she portrayed Phumzile Cele in the sitcom and its spin-off series, Ses'Top La.
Lurayi is also a top-notch host. She was the host of the South African television game show, Million Rand Money Drop, based on the UK series The Million Pound Drop Live. Besides movies and TV roles, the actress has also made some theatrical appearances.
Summary of Busi Lurayi's Biography
Full name: Busisiwe Lurayi
Nickname: Busi Lurayi
Gender: Female
Nationality: South African
Sexual Orientation: Straight
Marital Status: Single
Buri Lurayi's ex-boyfriend: Mziwoxolo Qwelane
Buri Lurayi's Child: Ayana
Famous for: Starring in the TV sitcom City Ses'la
Twitter: @Ubusi_lurayi
Who Is Busi Lurayi?
Busi Lurayi is believed to be in her late 30s or somewhere above 40. The public arrived at this conclusion based on her looks, as the actress has never officially mentioned her age or birth details. The talented actress hails from a village in Ekhuruleni called Thembisa. She was raised in different parts of the country, which led to her enrolling in various schools. There is no information about her background, parents, or upbringing.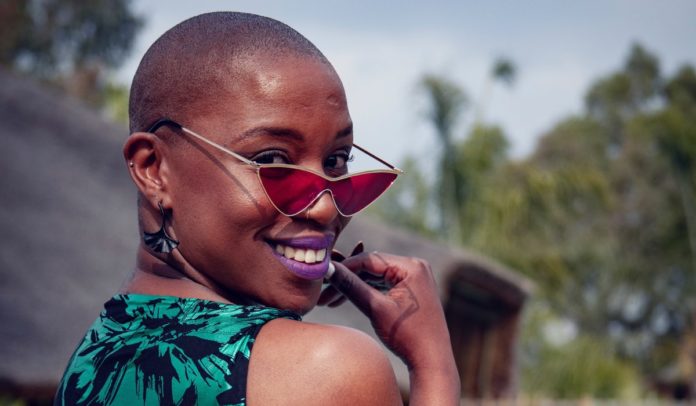 However, she once mentioned that she was raised around storytellers and shares a special relationship with her father, who happens to be her role model. The occupations of her parents are unknown. We can, however, establish that the nature of their jobs took them to various parts of the country along with their young daughter.
It's not known if she is the only child of her parents as she has never mentioned being an only child or having siblings. As mentioned earlier, the actress had her basic education in the country; however, the names of the schools she attended and the period she graduated are unknown publicly.
Busisiwe does not have an Instagram account. She does not have a Facebook account, and she is not very active on Twitter.
Happy new year everybody. Its come to my attention that someone has opened a fake account. Please report this account. I've been off twitter for some time and only use this handle. What axsilly way to start the year. Have a love day. #fakeaccount #report pic.twitter.com/NuFAr3XuMm

— Busisiwe Lurayi (@Ubusi_lurayi) January 1, 2021
Busi Lurayi Has Always Been Passionate About Acting Right From Her Childhood
For Busi, acting is a dream fulfilled. While growing up, she was very passionate about acting. Even though she once considered becoming a diplomat or architect at some point in her life, she couldn't resist her love for acting. Today, she is making waves in the industry and making everyone around her proud.
The actress started her career in 2003 as part of the cast in a musical remake of the musical drama film Sarafina. She made her TV debut as Phumzile in the South African TV sitcom City Ses'la from 2005 to 2006, after which she reprised her role in its spin-off series in 2010, Ses'Top La.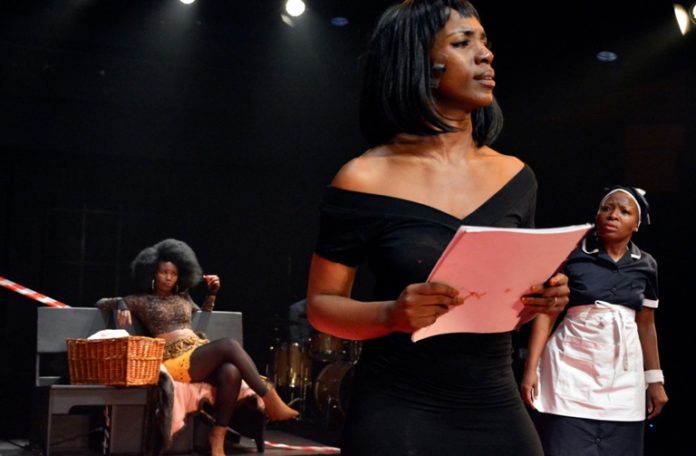 Lurayi was also part of the cast of the drama series Wild at heart. She played the fictional character Thandi, a teacher who tutors a British family's kids at school. The Thembisa native has also starred in the TV series Sokhulu and Partners, wherein she played Winnie Molepo.
Busi joined the popular South African TV series Generations in 2011. The name of her character is Swazi Lukhele. One of her famous roles came with the Mzansi Magic drama series S.I.E.S. She featured in season 1 of the series, playing Nomsa Sibisi.
The actress has also starred in the TV project Home Affairs. She joined other casts in season 4 of the show, featuring as Mpume. The truth is, it would be difficult not to notice Busi's exceptional acting talent on the filming set or the TV. 2016 was indeed an excellent season for the actress and her career.
After she won the attention of international filmmakers in the American TV industry and subsequently snagged a guest role in the American medical drama television series, E.R., she portrayed the fictional character Sittina in the medical series, which was also her first international TV job.
Some of Busi's recent TV jobs include the Netflix series How to Ruin Chrismas: the Funeral and How to Ruin Christmas: The wedding. She played Thando Thabethe's sister. Of all the actress's works, City Ses'la remains the job that turned her career around and introduced her acting skills to the world.
The actress has indeed come a long way in the industry. She has equally worked with numerous respected veteran actors in the industry. Her involvement in several local and international projects helped her build her fanbase and the enviable height of fame she has attained as an actress.
Besides her television career, Busi has also been part of some local theatrical productions. One of her prominent professional stage works is Nina Simone: Four women, which premiered on SABC 2 in 2020. The South African show was shot in 2019 in commemoration of Black History Month.
Busi Lurayi's Movies and TV Shows
Change Down – Season 1 Celebrity Guest – Herself (as Busisiwe Lurayi)
City Ses'la – Season 1 – 4 as Phumzile Cele
ER – Season 12 as Sittina
Generations – Season 1 as Swazi Lukhele
Home Affairs – Season 4 as Mpume
How to Ruin Christmas: The wedding  – Season 1
Tumi Sello as Busisiwe Lurayi
How to Ruin Christmas: the Funeral- Season 2
Intersexions – Season 2 as Sindi
Lockdown – Season 2
Million Rand Money Drop – Season 1 Host – Herself
S.I.E.S. – Season 1 as Nomsa Sibisi
Ses'Top La – Season 1 – 4 as Phumzile Khumalo
Sokhulu & Partners – Season 1 – 2 as Winnie Molepo
Vutha – Season 1
Wild at Heart – Season 2 as Thandi Nguni
Theatrical Credit
Nina Simone: Four women
Busi has earned herself fame ad fortune for her roles in the television industry. In addition to the two, however, she has also snagged two prestigious awards for surpassing the expectations of viewers and critics in some local productions.
Awards Busi Lurayi has won over the years:
Golden Horn for Best Supporting Actress in a T.V. Comedy (2006)
Golden Horn Award for Best Actress in a T.V. Comedy (2011)
The E.R Star Is Currently Not in a Known Relationship
Busi Lurayi, at the moment, is not dating any man, at least publicly. She has never been seen intimately with a man, nor has she told her fans that she is seeing someone. Well, she could be dating someone secretly, but we are not sure.
Talking about her personal life in the past, it is difficult to tell if she dated any other person except her boyfriend, Mziwoxolo Qwelane. The actress has kept the public in the dark about this aspect of her life over the years, and she seems cool about it.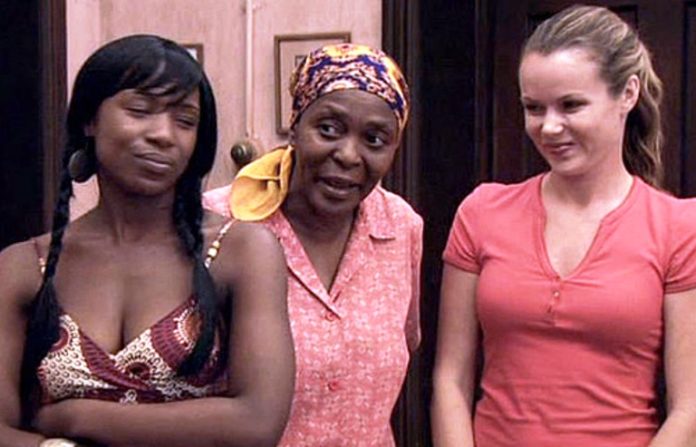 Again, it's unclear if she has ever dated anyone in the entertainment industry – both before fame or in her early career days. She is not the type that easily grants interviews about herself, and the fact that she has left her past with the past is a pointer that she cherishes her privacy a lot. The only man who has ever been linked to her is her ex-boyfriend, Qwelane.
Busi Lurayi Shares One Child With Her Ex-boyfriend
Busi is a mother of one; she has a daughter reportedly called Ayana. Unfortunately, the only thing known about her daughter is her name. Her birth details, current whereabouts, and relationship with her father are not documented for public consumption.
Ayana's father is Mziwoxolo Qwelane, Lurayi's only known ex-boyfriend. The child is the product of their intimate moments; however, it is difficult to tell if Mziwoxolo has been part of his daughter's life ever since he parted ways with the actress.
The Truth About Qwelane's Theft Case Against Busi Lurayi
Mziwoxolo and Lurayi's lives were thrust into the spotlight in 2015 when the former dragged the latter to the Randburg Magistrate's Court for theft. The incident, which took place in 2015, led to the actress spending two nights in a holding cell after she was arrested.
Qwelane, in his court papers, claims that his ex-girlfriend stole assets worth over R400 000 from the house they shared together. According to him, the actress had earlier called him to inform him that she would be coming to the house to pick up her belongings.
It eventually turned out that Busi came to the house, collected the keys from the domestic workers, and packed several valuables from the house, including his Samsung fridge, TV, a washing machine, a couch, mattresses, carpet, bedding, a baby feeding chair, a microwave, and pots.
On getting back from his hometown in Eastern Cape, Qwelane was shocked after discovering what happened. It was later discovered through the CCTV that Busi made away with the items. According to him, the home was put up for sale, and the domestic workers were expected to hand over the keys to the estate agent.
The Ses'la actress was eventually sentenced in 2020 (after five years) to house arrest and community service with an R48,000 fine or imprisonment. Mziwoxolo Qwelane and Lurayi have since gone their separate way, and there hasn't been any news about them since their court battle ended.