Brinnette Seopela (born October 16, 1979) is a 43-year-old South African businesswoman and reality TV star who is best known for her appearance in Real Housewives of Johannesburg Season 1. She has an estimated net worth of about $1 million.
Stars of The Real Housewives of Johannesburg (RHOJ) reality TV show are known to be rich, stylish, and elegant, and Brinnette Seopela who has been on all seasons of the show is not exempted. She is an independent and wealthy woman who has accrued an estimated net worth of $1 million for herself. Although being featured in a big reality TV show like RHOJ has contributed to her net worth, Brinnette Seopela was already a rich woman before joining the show. She makes a good part of her money from her business ventures.
Aside from the fact that she is wealthy, there are a couple of other things about Brinnette Seopela that fans are interested in, like who she was before the reality TV show and the kind of family she grew up in. Well, if you are interested in all of these, then you should consider sticking with this post to the end. We have put together all you need to know about Brinnette Seopela – her biography and how she accrued her $1 million net worth.
Summary Of Brinnette Seopela's Biography
Full name: Brinnette Seopela
Gender: Female
Date of birth: October 16, 1979
Brinnette Seopela's Age: 43 years old
Ethnicity: African
Nationality: South Africa
Zodiac Sign: Libra
Sexual Orientation: Straight
Marital Status: Divorced
Brinnette Seopela's Husband (Wife): 
Occupation: Entrepreneur, TV personality
Famous for: Real Housewives Of Johannesburg TV show
Brinnette Seopela's Instagram: @therealbrinnette
Twitter: @Brinny99
Brinnette Seopela Is The Only Child Of Her Parents
Seopela has not really opened up about what her childhood looked like but what we know is that she was born on the 16th of October 1979 and is the only child of her parents – she also has an amazing relationship with them. Her father was once featured on the Real Housewives of Johannesburg (RHOJ) in an episode of season two where he displayed his love for flowers and was able to memorize the names and life span of so many flowers. However, in August 2020, he passed on. She announced his death via an Instagram post.
On the other hand, Brinnette's mother is still very much alive and still a major part of her daughter's life. When Brinnette was in an abusive relationship with her ex-husband, reports have it that it was her mother who called her to come back home, advising her to leave the marriage for the time being. What her mom currently does for a living is not known.
The academic institutions Brinnette Seopela attended and whether or not she is a college graduate are not known. However, with or without formal education, her command of English is not inadequate and she has been able to build an empire for herself.
She Came To The Limelight On The Real Housewives Of Johannesburg
Most times, being wealthy does not always equal fame, and that is the case with Brinnette Seopela and most of the other housewives from the show. She became famous after she appeared in the first season of the Real Housewives of Johannesburg (RHOJ) TV show. Her part in making the show a successful one cannot be underestimated. You can tell this by the fact that she has been featured on all the seasons of the show so far.
Brinnette Seopela's expensive and extravagant traditional and white wedding was aired on the show. She got married to her ex-husband Themba Gezane after 100 days of dating – in season one. While the second season of the show was aired, the couple got a divorce after being married for only five months. In one of the reunion episodes, the RHOJ star accused a fellow housewife, Mrs Mops, of cheating, and shaded Christall Kay, saying she has only had intimacy four times in her marriage of 10 years.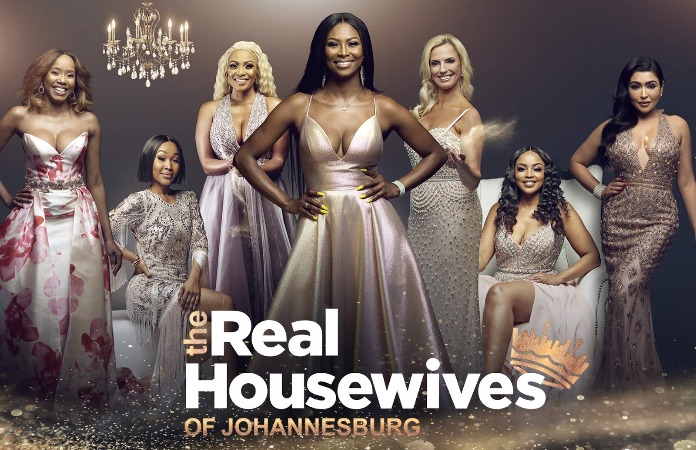 While all of these may sound mean, it is exactly the kind of spice the producers want to keep viewers glued to the show. Being someone who does not fail to bring vibes to the show, Brinnette Seopela remained on the show in all the seasons and was even a part of the recently canceled season three.
Although the exact amount she was paid for appearing in all the seasons of the show is not known, the fact that she has remained in a show as famous as RHOJ for almost three seasons can give credence to the fact that she was well paid for her part on the show.
Various Businesses Also Contribute to Brinnette Seopela's Net Worth
While Brinnette Seopela got her fame and some part of her wealth from starring on the RHOJ, she was already a wealthy woman before the show. Brinnette is said to be a businesswoman, who has made a lot of money from the beauty and cosmetics industry. She owns a spa that is located at Rivonia. From her looks and glamour, you can tell that she is really cashing out from the beauty industry.
She Also Makes Money From Brand Endorsements
After coming to the limelight as a reality TV star, Brinnette Seopela's Instagram account has grown to over 120,000 followers. With fame comes more social media following, as well as fans willing to purchase any product or service you may advertise.
Just like other celebrities, brands also pay Brinnette Seopela to advertise their products on her social media handle, not just for her large social media following, but also for the loyalty and trust fans have in her. She has endorsed brands like Vita Drip, Eyelegance Optometrist, and Search Light Services. She has not revealed the exact amount she makes from all of her brand endorsements, but she must have received a good sum from these brands.
How Brinnette Seopela Contributed To The Cancellation Of The RHOJ TV Show
Even though starring in the Real Housewives Of Johannesburg (RHOJ) brought Brinnette Seopela to the limelight and contributed immensely to her net worth, she was one of the people who contributed to the cancellation of season three.
She and her friend on the reality TV show, Lebo Jojo Gunguluza allegedly beat up co-star Christall Kay during the production. Brinnette and Christall have always had their differences all through the entire show, but it never got to the point of a physical fight until recently.
The fight led to the cancellation of the show but despite that, Brinnette Seopela does not seem to be affected in any way. She still looks as stunning as she has always been and is still making money from her business and brand endorsements. She spends her money on buying really good and expensive hairs and clothes.