Newspapers in Botswana have had a very positive effect on the development of the up and coming African Country. Also, in a continent where there is great discord among many countries, Botswana has utilized initiatives like the project of interjecting Botswana newspapers into the classroom to boost their development rate, a development which has been noticed on many fronts and commented on by both the United States and Great Britain.
Just as the news industry in many of the western nations had to evolve over time, so will it have to be in Botswana. Reporters of different countries have at different times sublimated thought processes relating to the ways they see and interpret news events around the world. There may be a substantial difference in the way they report their own countries events, compared to external countries news events.
See Also: 15 South African Newspapers for Latest News in South Africa
In 1961, the British made up their minds that Botswana will not be incorporated into South Africa. The San were the original inhabitants of Botswana after they were driven out of the Cape area. So, the San are predominantly found in Botswana today. They settled in the Cape of South Africa for some time but were eventually pushed out into the Kalahari by European settlers, Zulus, and the Xhosas. Today, Botswana is Africa's oldest democracy and has been a model for the rest of the continent for over 30 years. News reporting in Botswana has become more mainstream and western-like in style.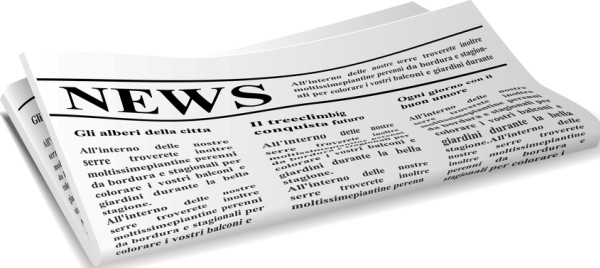 News in Botswana is mostly influenced by internal local and social events unlike what may be obtainable in other countries or other parts of the world. The introduction of newspapers in education in Botswana has and will build a very positive infrastructure. You might say that this is a way of educating the educators. This goes a long way in making sure the country achieves one of its 2016 visions of having an educated and informed nation. Let's take a look at the top 10 Botswana Newspapers and News Websites today.
Top 10 Newspapers and News Websites in Botswana
AllAfrica is not just a website for the people of Botswana but one of the top 10 News websites for Africans, it aggregates news produced primarily on the African continent about all aspects of African life ranging from politics to entertainment, issues, and culture. The news website is available in both English and French and is primarily produced by AllAfrica Global Media, with offices in Cape Town, Dakar, Lagos, Monrovia, Nairobi, and Washington, D.C.
This newspaper has a circulation of about 22000+ copies weekly with a readership in excess of 110 000. The Newspaper tends to be patronized mostly by middle-class readers and decision makers in Botswana. It is owned by CBET (PTY) LTD, a Limited Liability company incorporated under the laws of the Republic of Botswana under Company No. C.O 2000/5503.
Daily News Botswana
Daily News is one of the Botswana newspapers which is owned and managed by the Department of Information Services in Botswana. For the hard copy newspaper, over 80 000 copies are printed daily except on weekends and holidays. The Department of Government Printing and Publishing prints the Daily News. It publishes stories in Politics, Sports, Arts, Culture and many other interesting topics that concern Africans.
iBotswana.co.bw
This news website is owned and managed by Umuntu Media. The website offers local news content in the following categories: Today's News, Lifestyle, Jobs. There's also a category that covers things like Where to eat, Where to stay as well as Business Directory.
This website is owned by Dikgang Publishing Company (DPC). The new company took Mmegi over from Mmegi Publishing Trust, but the trust remains a major shareholder in the newspaper. Mmegi wa Dikgang/The Reporter made its first appearance in 1984. Their website features news,  Business reports, Sports, Arts, Culture and several other categories. Mmegi Online is Botswana's independent newspaper published in Gaborone.
Sunday Standard is another top or leading Botswana news website. A member of the Botswana Press Council, the website's objective is to contribute towards an open and democratic Botswana in which government is based on the will of the people. The website features news, business, lifestyle, In-depth, Opinion sports, Archives, Jobs and Tenders.
The Voice is an online and print newspaper based in Botswana. The Newspaper was founded in Francistown in 1993 as The Francistowner Extra; The readership is at 30,000 copies per edition.
This is a Newspaper that supports a democratic, multi-party system of government, human rights, and a free market economy.