Bonang Matheba, aka "Queen B," lives her best life. She loves luxury and is accustomed to leading a lavish lifestyle, thanks to her jaw-dropping net worth of $7.2 million (over R100 million). As one of the richest South African media personalities, Bonang has spent some of her big paychecks on acquiring expensive cars and a multi-million-rand mansion in one of South Africa's most beautiful estates.
Her flamboyant lifestyle depicts that she has done well for herself as a radio, TV personality, and businesswoman.
Which Estate Is Bonang Matheba's House?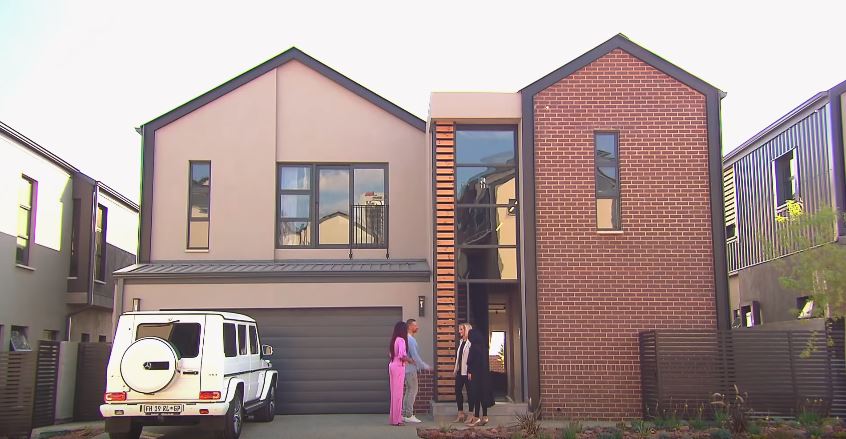 In 2018, the 36 years old TV presenter purchased a stylish and contemporary home in a serene county estate. Bonang Matheba's mansion is located at the Waterfall County suburb estate in Midrand, Gauteng. The estate is known for its luxury facilities such as squash courts, clubhouse, modern surveillance, and gym facilities.
Bonang Matheba's house, with its luxurious interior design, is said to be worth about R14 million. It features a black and white theme and has one of the most beautiful living spaces. No wonder the House of BNG founder calls her lovely home "a piece of heaven."
Features of Bonang Matheba's House
After granting the Top Billing Team a tour around her multi-million rand home in June 2018, Bonang Matheba instantly emerged as the subject of an endless debate and conversation. Nevertheless, the multi-award-winning TV presenter feels unconcerned about people's opinions and still shows off her stylish home on social media platforms.
Bonang Matheba's ultramodern house covers about 400m², and the architectural design was done by Joanne Reynolds, while Jessica Hofmeyr worked on the interior design alongside Queen B.
To give the house's exterior an elegant industrial feel, exposed steel, timber, and concrete was used for the design. The contemporary home features a lounge, a dining room, kitchen, three bedrooms, a garden, a glam room, a well-decorated staircase, a swimming pool, a white-black-themed patio, and entertainment areas.
In 2019, the house was featured in the December/January issue of SA Home Owner Magazine. Here's a glimpse into the beautiful house.
Staircase
The staircase of Bonang Matheba's house features a decor that depicts awesome creativity and expertise. Not only is it made of exposed concrete, but it's beautifully lined with uniform photo frames that denote the story of her rise to prominence.
Lounge
The mansion's lounge has a touch of marble and features an L-shaped sofa with a trendy set of coffee tables. It is also decorated with large black and white prints on the walls.
Glam Room
One of the most beautiful rooms in Bonang Matheba's house is the glam room. It has exquisite features, including a makeup table, shelves of shoes and bags, racks of clothing, and a giant mirror with lights.
Which is Bonang Matheba's Most Expensive Car?
When it comes to showing off her wealth, which is the reward of her hard work and tremendous efforts down the years, Bonang Matheba proudly flaunts her luxurious lifestyle on social media. She is a lover of exotic cars, which she refers to as "baby girls."
The super rides in her car collection are Mercedes Benz G-Wagon, Maybach S500, BMW i8, Range Rover Sport, and Mercedes Benz C63 AMG. The most expensive is the Mercedes Benz G-Wagon, worth over R3 million.
Mercedes Benz G-Wagon (over R3 million)
Bonang Matheba purchased this high-end automobile in 2015 as a Valentine's Day gift for herself. The car is worth over R3 million and has a V-8 turbo engine.
Features:
Automatic climate control
Engine start-stop button
Touch screen
Power steering
Top speed: 250 kmph
Maybach S500 (R1.6 million-R3.2 million)
Worth between R1.6 million and R3.2 million, Maybach S500 is one of the Bonang's baby girls. She drives around Mzansi with the super ride, which has a sedan body type.
Features:
Automatic transmission
V-8 engine type
Anti-lock braking system
Touch screen
9-speed gearbox
Mercedes Benz C63 AMG (R2 million)
Showing a more profound love for Mercedes Benz products, the South African diva recently added this sports car to her fleet of cars. Mercedes Benz C63 is said to be worth R2 million.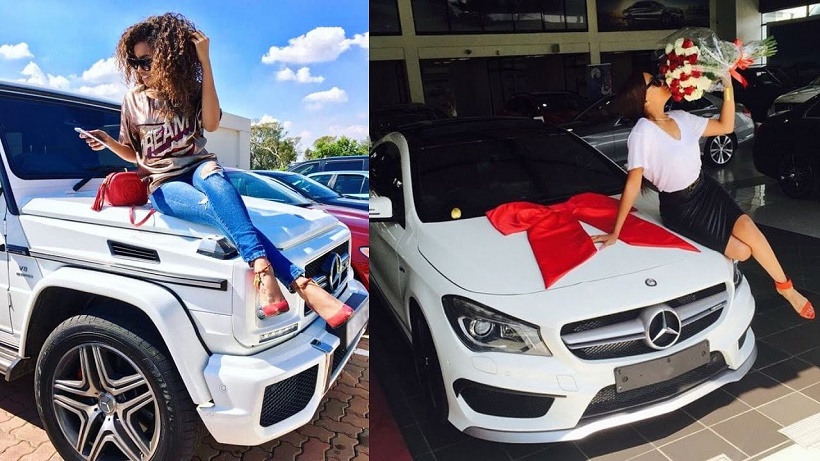 Features:
V-8 engine type
Automatic transmission
Power adjustable exterior rearview mirror
Alloy wheels
Top speed: 250 kmph
BMW i8 (over R2.3 million)
On many occasions, Bonang Matheba has flaunted her BMW i8 on social media platforms. The luxurious automobile is one of her most expensive cars. It is valued at over R2.3 million.
Features:
Hybrid body type
Automatic transmission
4 seating capacity
Front fog lights
Acceleration: 4.4 seconds
Range Rover Sport (over R1 million)
It's evident that Queen B can never have enough luxury rides in her garage. She owns a Range Rover Sport worth over R1 million. Though it's not known when she purchased the high-end automobile, she has been spotted with it in the last few years.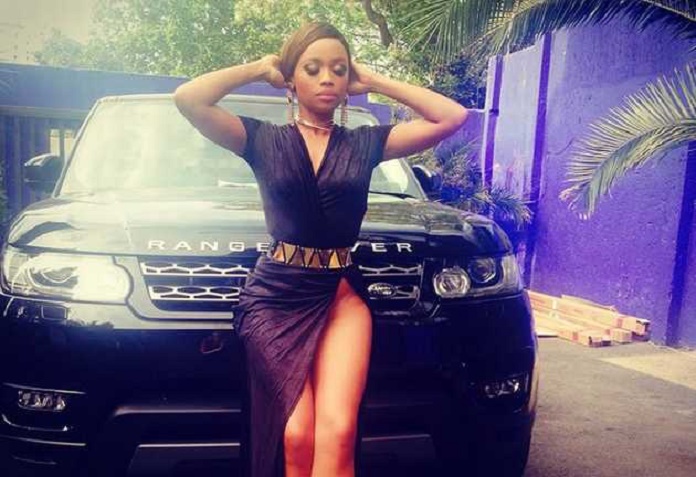 Features:
SUV body type
Automatic transmission
LED Tailights
Engine displacement (cc): 2997
V-6 engine type