Blue Whale online suicide game is a sick internet game invented by a 21-year-old Russian named Philipp Budeikin.
The lethal game reportedly brainwashes vulnerable teens by compelling them to complete certain tasks – ranging from watching horror movies to staying up by 04:20 all nights and then harming themselves.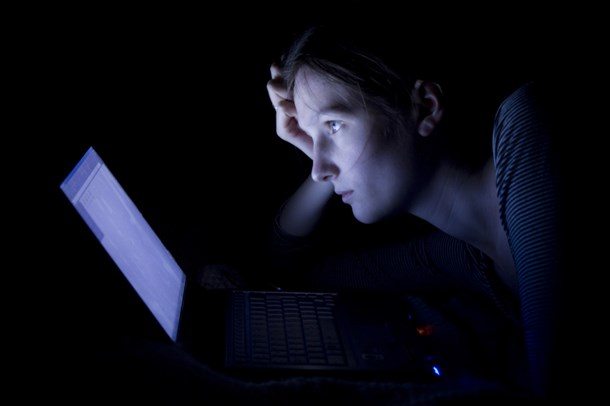 Teenagers who have access to the game are usually compelled to stick to it over a period of 50 days. At the end, if they get exhausted and confused, they are then instructed to commit suicide, as part of the task.
According to the Russian police, the game has led to the deaths of over 130 teenagers who committed suicide.
Budeikin is said to have rolled out plans for the game in 2013. He allegedly attracted a large number of children via VK (social media) groups by using mega-scary videos.
Worryingly, reports making the rounds have it that the game will soon hit the shores of South Africa. Hence, the essence of this post.
Facts About The Lethal Game
The sick game specifically targets teenage participants/players.
Blue Whale is being run through social media groups, websites, and mobile apps.
It is downloaded onto a computer or smartphone. The app is called Blue Whale app and once downloaded it hacks into players' personal information and cannot be deleted.
Usually, a curator is appointed to give vulnerable players a series of 'task's that last for 50 days. The game gets strange and tough as time goes, however, a player wins the game by committing suicide.
The administrator abuses threaten and shames participants who indicate they want to give up.
The game manipulates players psychologically and makes them 'ready' to dig deeper no matter how weird or tough the task is.
Some weird tasks players are urged to carry out include cutting their veins, balancing on a rooftop, killing an animal and posting a video or pictures to prove they've completed the task.
What Parents Must Know
Apart from Russia – which has recorded the highest number of deaths, there's heightened fear that the game is spreading to Britain, Delhi and its arrival to South Africa is imminent. One Russian girl reportedly jumped to her death after she became fixated on the game.
Participants are compelled to wake up by 04.20 every night. Parents are advised to watch out for their kids at this time.
Players usually exhibit accumulating tiredness and decreased the ability to make clear decisions.
Blue Whale Deaths
In February, two school girls Yulia Konstantinova, 15, and Veronika Volkova, 16, fell to their deaths after they became addicted to the sick game.
On December 2015, a 12-year-old Russia girl, Angelina Davydova, jumped to her death from the 14th floor of a block in central Russia.
In March, a teenager Anna K, from Karsun hanged herself after becoming addicted to the lethal Blue Whale game.
In December, another teen Vilena Piven died after she jumped from the 13th floor in Mariupol, Ukraine.
She reportedly wrote on her social media page before she jumped: "The quest is over. There's just one step to be made. I did not think that it would be so scary to jump. Just one step forward and everything is done. But this very step is so difficult to make."
16-year-old Diana Kuznetsova also lost her life after jumping from a nine-story building in Ryazan.
Meanwhile, the inventor of the game Philipp Budeikin is currently held at the notorious Kresty jail in St Petersburg, Russia, since November 2016 – pending trial.
There in jail, he keeps receiving love letters from teenagers. During interrogations, the unrepentant Russian insisted that his victims who died did so happily.