Bianca Naidoo (Born: September 1, 1982, Age: 41 years old) is the wife of Riky Rick, the late South African rapper and fashion icon. Bianca and Riky's marriage lasted for nine years before the rapper tragedically passed on. 
Naidoo was not just Riky Rick's wife; she was also his best friend, booking agent, and biggest supporter. She admitted in a recent interview that she hasn't healed from her grief as she is still struggling to come to terms with the painful demise of the man who loved her so dearly.
Summary of Bianca Naidoo's Biography

Full name: Bianca Naidoo
Nickname: Lady B
Gender: Female
Date of birth: September 1, 1982
Bianca Naidoo's Age: 41 years old
Ethnicity: Half Indian/half Zulu
Nationality: South African
Zodiac Sign: Virgo
Sexual Orientation: Straight
Marital Status: Widowed
Bianca Naidoo's Late Husband: Rapper Rikhado Makhado
Bianca Naidoo's Children: Jordan and Maik Makhado
Bianca Naidoo's Net worth
Famous for: Being Riky Rick's widow
Bianca Naidoo's Instagram: thesecretlifeof_b
How Old is Bianca Naidoo Now?
Bianca Naidoo is currently 41 years old. She was born on 1st September 1982 in Durban, KwaZulu-Natal province. She was raised in South Africa, however, there is no available information about her upbringing.
It's not known if she has siblings, and the names of the schools she attended are not publicly known.
Who are Bianca Naidoo's Parents?
The name of Bianca Naidoo's father is Kumi Naidoo, but the identity of her mother is yet to be publicly revealed. It is said that her parents divorced when she was young. It appears her father remarried after the divorce.
Her parents' current whereabouts are not available for public consumption. Naidoo, who has been fighting for her late husband's estate, mentioned in one of her court papers that her parents gifted her a residential property in Bryston, Gauteng, and that she and her kids lived with her late husband in the property until his demise.
Bianca Naidoo's Parents Nationality
Bianca's father is of Indian descent; Naidoo is a name of Indian origin. Her mother has Zulu roots, but she hasn't mentioned the particular region her mom was born or other facts her fans might want to know about her parents.
Is Bianca Naidoo Indian? What are Her Nationality and Ethnicity?
Bianca Naidoo is Indian because she was born to a father with Indian roots. Talking about her ethnicity, she has mixed heritage – Indian and Zulu. This explains whys he has distinctive, striking features.
When Did Bianca Naidoo Become Ricky Rick's Wife?
Bianca Naidoo and Riky Rick's paths crossed for the first time in Sandton in early 2010. They had an instant connection and went on to date for three years. The duo eventually took their friendship to another level by tying the knot in 2013.
The two remained married until February 23, 2022, when the sensational rapper took his own life after a long battle with depression. Until his shocking demise, Riky and Bianca were among South Africa's favorite couples, even though the latter mostly kept a low profile on every aspect of her life.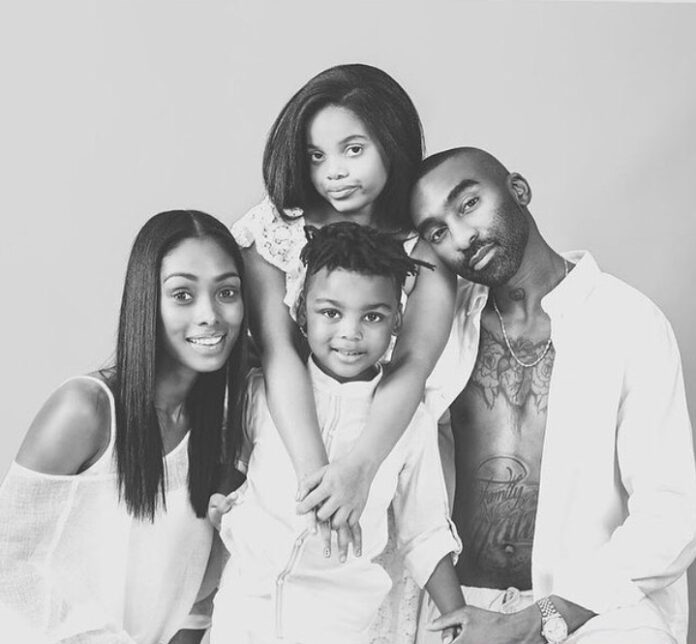 Naidoo and her late fashion icon husband share two kids. The oldest is called Jordan  Makhado, and she is Bianca's daughter from a previous relationship. The identity of Jordan's biological father is currently under the radar.
Riky adopted Jordan after he got married to Bianca. He was a father figure to her until his demise. Maik Daniel is the name of the child Riky had with Bianca. He was born around 2014. There is no further information on their birth details.
What Does Riky Rick's Wife Do For A Living?
Bianca Naidoo worked as her late husband's booking agent. She worked 'behind the scene' in Riky's music career for the most. She is said to be a businesswoman as well, but no one knows the line of her business.
Since Riky's death, she has been actively involved in organizing and promoting his annual concert, captioned Cotton Fest. Naidoo worked as Traffic and On-Air Production Co-ordinator at Fox International Channels between June 2010 and April 2013.