Sometime in 2015, a result issued by the South African Customer Satisfaction Index (SAcsi) showed that Capitec Bank came first with 82.2 points on customer satisfaction. The bank has never slowed down ever since, and it's so good to know that they are one of the best and biggest financial institutions in South Africa. The Capitec customer care platform is easy to access and convenient to use.
The bank has more than one channel through which clients can reach out to them. These platforms are effective, readily available for business, and open for communication.
Ways To Reach Capitec Customer Care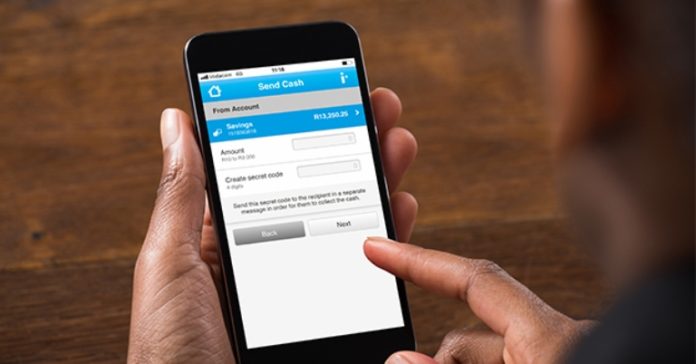 There are several ways you can contact the bank's customer care. Feel free to use any of them that will be convenient for you.
1. By Call
You can reach out to Capitec customer care by dialing 021 941 1377. This service is available 24 hours a day. So, you can call them any time of the day you choose to.
2. By Chat Via Capitec WhatsApp Number
Capitec is available on the social media platform. You can get more information on their products and service any time, any day by maximizing their Whatsapp platform. With this option, it's needless to visit their branch or call their Client Care Centre. It's simpler or more convenient to use.
What Can I Do On Capitec Whatsapp Platform?
You can carry out the following activities on their Whatsapp group.
View your account balances
Immediately stop your card if it was lost, stolen or if you suspect fraudulent activity.
Find out more about credit payment arrangements.
Get info on the new Capitec Bank app, debit order disputes, Money In/Money Out, and where to get bank statements.
Find branch locations and operating hours.
Get more info on our products and find out how to move to Capitec.
How To Connect To Capitec Whatsapp Platform
First, add the number 067 418 9565 as a contact.
Refresh your contact list on WhatsApp
Say Hello to them
Reply with the number next to the option you need assistance with
Note the following:
Alternatively, you can automatically open Whatsapp.
Add Capitec as a contact by clicking on the link.
They are available Monday – Friday from 8 am – 5 pm.
3. By mail
If you are always close to your computer, an email is the best way to get your message to a recipient. It's always frustrating when you're in a locality where you're only receiving cellular service and not data or LTE, or you don't have a data plan on your phone.
Capitec encourages its clients to reach out to them via emails as it is yet another way of communicating with them easily. To do this, send them an email at [email protected].
For clarity purpose, here's how to send a text via email:
Open your email app on your phone, tablet, or computer.
In the "To" field, input the corresponding email domain to the end of it (listed above). For instance, if you're sending to Capitec, you'd type their email address. Please, omit dashes.
Enter the subject line
Then you can go ahead to compose your message.
Once you click send, the recipient will receive your message.
Your recipient will also send you a reply using the same subject.
What To Expect After Registering A Complaint Or Query With The Capitec Customer Care 
Before we talk about what to expect, it would be worthwhile to inform you that the first step towards getting your issue resolved is by reaching out to the bank. You need to contact them first before you can register your query or complaint.
Here are five ways you can do that:
Email them at

[email protected]

Call their 24-hour Client Care Centre on 0860 10 20 43
Chat on Whatsapp using 067 418 9565
Then, visit your nearest branch.
— Capitec (@CapitecBankSA) March 3, 2021
Once Capitec receives your complaint, they will immediately swing into action by carrying out the following processes:
They will acknowledge receiving it.
After which they will issue you a reference number
You will be contacted within 24 hours to be issued some feedback.
If eventually, it turns out that you are not satisfied with the feedback, Capitec will escalate your complaint further. (The bank appreciates it most when you give them some time to resolve your complaint before escalating it.)
If, after escalating your complaint, and there are still some unresolved issues, they will be escalated to Complaint Management.
Capitec will acknowledge receipt of your complaint escalation and give you the contact details of the person investigating it.
Thereafter, they will contact you within 24 hours and keep you informed until your complaint has been resolved.
If still, you are unhappy with the aforementioned processes, Capitec will issue you with the relevant ombudsman's contact details.
With the details, you can now contact an ombudsman to investigate your complaint.
Note: Below is the Ombudsman for Banking Services
Some Issues And The methods That Work Best For Them
1. Client Care Centre: Fraud Case
If you're a victim of a scam involving your bank account, report the crime to SAPS immediately and contact Capitec 24-hour Client Care Centre on 021 941 1377.
2. Chat: Unsatisfactory service
If you're unhappy with Capitec service or their products have disappointed you, you can reach out to them as they would like to hear about it. Just connect to them via Whatsapp for a chat.
3. Telephone: Lost or stolen card
Once you lose your card or it has been stolen, you can stall further transactions and other activities from taking place by immediately using Capitec's telephone number. Put a call across to them. You can also reach out to them via their cellphone banking app or dial *120*3279#.
Does Capitec Have a Toll Free Number?
You can reach out to Capitec bank via 0860 10 20 43. The number is always available and connects easily.
So, When Is The Best Possible Time To Reach Out To Capitec Customer Care?
It depends on what you want to get resolved and when you are ready to set out. If you want to chat with the bank's customer care on Whatsapp, they are always available 24 hours a day, and they reply instantly. You will also pull through easily if you decide to call or send them an email.
The bottom line s that they attend to complaints or queries without delay and also offer further help should the need arise.