Becoming a certified nurse takes years of study and clinical experience. As stressful as the training process may be, it is of uttermost importance because these professionals will be dealing with the lives of individuals. Also, it's not enough to complete a nursing course, the school you attend matters as well. Attending a good nursing college will expose you to the best kind of clinical practice, this way, you can be well-rounded in the profession and when you are employed, the lives of patients will be safe in your hands. If you look forward to studying nursing in Cape Town, South Africa, then you should look through this list of the best nursing colleges in Cape Town.
Nursing Is A Lucrative Career In South Africa
Oftentimes, most people who go into nursing are driven by a passion to see people live healthier lives and to help the sick, but the fact remains that aside from the passion, one of the things that you should also consider before choosing a career is how lucrative it is, because you also intend to earn a living from it.
Thankfully, nursing is a lucrative career in South Africa because they earn a good salary and are in high demand. If the country continues to face the challenge of having limited number of nurses, it could plunge into a healthcare crisis.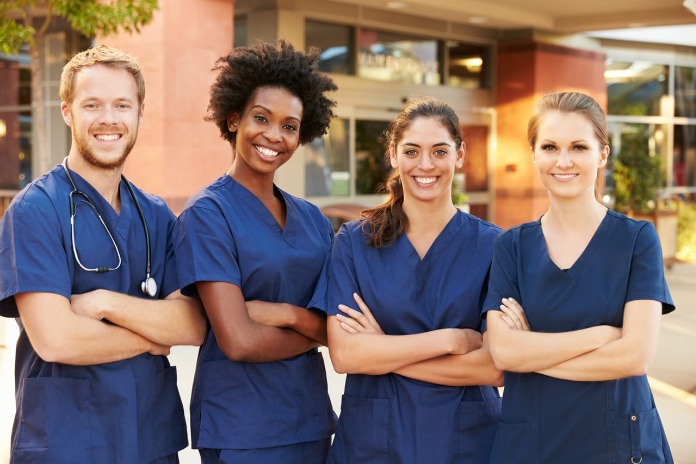 As such, this is a great time to take up the profession because you will not have to struggle to get a job. If you want to get a lucrative nursing job after school, then you will have to attend one of the best nursing colleges or universities, and if your preferred study destination is Cape Town, then you will find this list of the best nursing colleges in Cape Town beneficial.
Some Of The Best Nursing Schools In Cape Town
Cape Town is home to home to a good number of nursing colleges that mostly have good standards, but for this list, we have focused on the best nursing colleges in Cape Town to help you make the right choice. Please note that the fact that a college does not make it to our list does not mean that it is not good, but if the best quality is your desire then you should consider the following:
1. Kingsway College
Location: Cape Town, South Africa
Address: 2nd Floor Tulbagh Centre, Corner Areinth, 16 Hans Strijdom Avenue, Cape Town
Year Founded: N/A
Founder: N/A
Contact Info: Phone Number: +27 21 418 4287 || Website: http://www.kingswaycollege.co.za/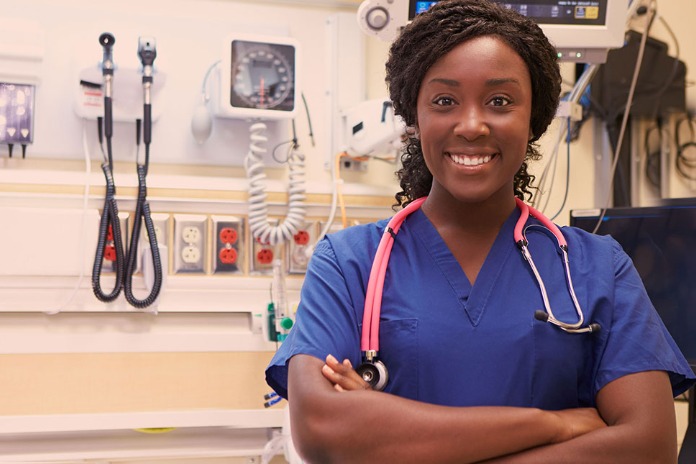 Kingsway College has made it to our list of best nursing schools in Cape Town not only because it is accredited by the South African Education Ministry and endorsed by DTI, but also because they have the best learning environment that is convenient for both teachers and students to thrive in.
In this nursing college, students are trained with a regulated standard to enable them to compete with nurses from other colleges and countries. Entry into Kingsway College is very easy, all you need to do is provide the required criteria:
Complete the registration form
Provide copies of your high school matriculation certificate
Copies of your ID or passport/asylum
Registration fee
Remittance Fee
Complete the registration procedure
According to the information on the school's website, if you meet the criteria, your application will be accepted. You do not have to be in Cape Town to apply as you can complete the process online, via post, or fax, but applying in person gives you the opportunity of visiting the school premises.
2. Kayamandi Elderly Nursing College
Location: Western Cape
Address: 19 Church Street Off Main Road Wynberg 7800, Western Cape
Year Founded: N/A
Founder: N/A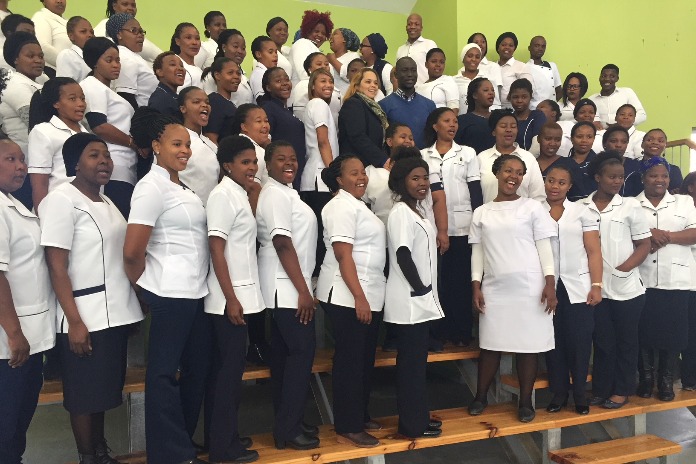 Kayamandi Elderly Nursing College is one of the top 5 nursing schools in South Africa where you can pursue a career in nursing. The aim of starting up this college is to provide quality nursing education for individuals from disadvantaged communities who do not have the funds to obtain good training.
They are achieving this by providing quality nursing education and qualification at an affordable cost. The management of this college recognizes innovation and is given to improving their method of training with the changing times and healthcare practices.
Applying for this college is easy, seeing that you can send your application online, by post, fax, or in person. It is important to note that your application will only be considered for admission if you meet the following criteria:
Completely filled registration form
High school matriculation certificate
Two-page copies of your passport/asylum or ID
Registration fee
Remittance fee (Initial deposit). This may differ depending on the course
Complete the registration procedure
Application is also open to individuals without grade 12.
3. Healthnicon Nursing College
Location: Western Cape
Address: Alcor Building, 295 Voortrekkers Road, Parow, 7500
Year Founded: 1995
Founder: N/A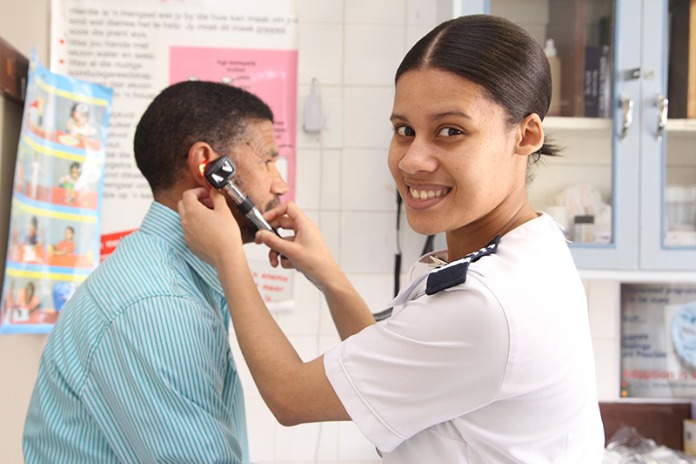 Healthnicon Nursing College is the first South African nursing college to be accredited by the South African Nursing Council (SANC). This college was established in 1995 and was called a private nursing school.
Despite being in existence for more than two decades, Healthnicon has been able to remain at the top because of the management's ability to stay updated with recent innovations. Over the years, they have been able to establish two campuses which include the Pretoria campus and the Healthnicon Vaal campus. Application criteria for this prestigious college include:
Grade 11 or 12
Candidates should be registered with the South African Nursing Council as Enrolled Nurse
NQF Level 3/ grade 11 (computer literacy)
Home-Based Care/Certificate Community Health Worker
4. New Hope School Of Nursing
Location: Cape Town
Address: Claremont, Capetown
Year Founded: N/A
Founder: N/A
Contact Info: Phone Number: +27 21 671 2334 || Website: http://project7.co.za/
New Hope School Of Nursing located at Claremont, Cape Town is one of the best in Cape Town because upon completing a course, their students are automatically certified by the South African Nursing Council (SANC).
This private nursing school has a vision of training some of the best hands in the nursing field. You can take advantage of this by applying. Application is open to individuals who have a Grade 10, 11, 12, or a standard 8 qualification from any South African school.
In the course of their studies, students gain relevant and long-term skills, with which they can compete in the labor market with nurses from any other school around the country.
5. Western Cape College Of Nursing
Location: Western Cape
Address: Klipfontein Rd, Heideveld, Cape Town, 7764, South Africa
Year Founded: N/A
Founder: N/A
Contact Info: Phone Number: +27 21 684 1200 || Website: http://www.cput.ac.za/about/visit/athlone-campus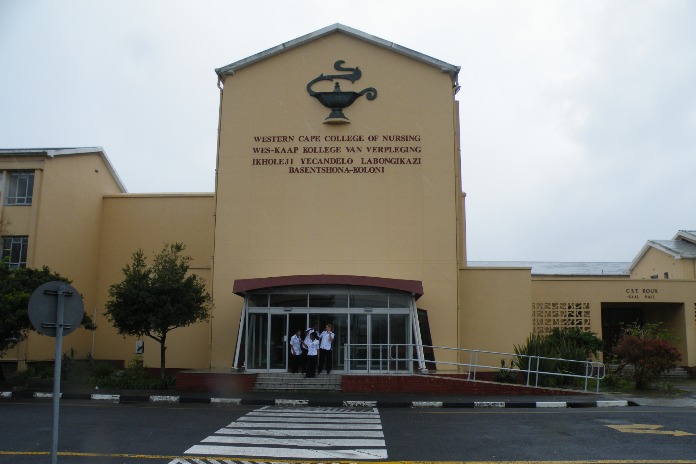 The Western Cape College of Nursing is one of the best in South Africa. Aside from being accredited, this college has some of the best medical facilities in the country. With their standard of teaching and quality practicals, they have produced some of the best nurses in South Africa. The quality of education received by students in this school is no news to residents of Cape Town and South Africa at large, as a result, a large number of applications are received each year.
To prove yourself worthy of being a student of this college, you will have to sit for an interview and pass. You will also have to meet the following criteria before you are admitted:
Pick up an application form from any of the campuses
Fill the application form
Provided all relevant documents as requested
Pay the application fee
Post your application form.
Applicants must keep in mind that incomplete applications will not be taken into consideration.
Recap of the Best Nursing Colleges In Cape Town
Kingsway College
Kayamandi Elderly Nursing College
Healthnicon Nursing College
New Hope School Of Nursing
Western Cape College Of Nursing
Other Notable Mentions
Sarleh Dollie Nursing College
College of Cape Town
Cape Peninsula University of Technology
Northlink College
Victoria Hospital Wynberg Training School for Nurses