Finding the best dating sites in Gauteng is not really an easy task; it's almost like looking for a perfect match. When searching for love, It is not always easy to make choices for so many reasons, including the fact that there are a lot of dating sites out there that are not genuine. Nevertheless, there are lots of dating websites out there in South Africa that can help you connect to that special person you've always wanted. If you are in or around Gauteng, here are free dating sites to sign up, have great fun as a member, and possibly find true love.
List of free dating sites in Gauteng
Mingle2
Love awake
Singles Over 50
Dating Buzz
South African Cupid
Free Dating Sites In Gauteng
While some dating sites can only be used if you pay, these ones are absolutely free for anyone who is old enough to join. However, if you want to go premium, charges may apply.
1. Mingle2
Active Since: 2006
Owner: Originally founded by Matthew Inman, Mike Lee (MyFitnessPal founder), and Vanchau Nguyen (Ezboard.com)
Usage Statistics: 39 million members with over 639,000 new members
Sign up Fee: Free
Features: Instant Messaging, Video calls, iOS, and Android dating apps, Forums, More Search option, etc
Mingle2 is one of the best dating sites in Gauteng. The platform allows people who are 18 years and above to flirt, meet, and hook up with others for free. Daters are allowed as well to communicate through a private message, wink, and live chat.
Users are not charged for messaging, chatting, communicating, nudging, and also searching out other users, however, the platform offers a premium service that allows you to have access to special features that are not available to everyone.
The website is for adults of all ages and users are allowed to set an age range for themselves in order to facilitate searches on ages. If you are looking for a date, active partner, relationship, marriage, intimate encounter, and relationship, mingle2 is an app to try. To begin, you need to register (which takes a couple of minutes) after which you can begin your love hunt. People from the LGBT+ community are also welcomed.
Mingle2's matches are generally effective with impressive consumer ratings for its service, value, and quality. A lot of people have found true love via the site and that's the beauty of it. However, some users still feel the site should be improved due to the high number of fake profiles and scam problems being witnessed on the platform. The dating platform also runs in many other countries like the US, Canada, Australia, the UK, and several African countries.
2. Love Awake
Active Since: 1998
Owner: Russian entrepreneur Slava
Usage Statistics: More than 1 million users with over 1000 new men and women on a daily basis
Sign up Fee: Free
Features: Unlimited instant messages, emails, access to relationship tips, and advice from professionals, Now Online indicator, primary and secondary menu, boosted the profile
Love Awake is one of the go-to online dating sites with registered members present in Gauteng, and other cities in South Africa. Love Awake has over a million registered singles and on daily basis, over a thousand new men and women join the platform.
With the above statistics, you'd be almost sure to meet your African match. Johannesburg, Pretoria, Centurion are some of the top cities in Gauteng where users reside. You can join the matchmaking platform by registering your location, date of birth, user name, and email address.
The next step is to start searching for potential matches by a variety of key facets, such as religion, marital status, and even appearance. Though the sign-up is free, the site offers premium memberships services and you will have to pay a fee if you want to link your phone for SMS messaging.
The platform is highly rated for its effectiveness, however, most users are calling for a Love Awake app and a check on online scammers who usually block users after deceiving them into making some payments.
3. Singles Over 50
Active Since: Unavailable
Owner: Unavailable
Usage Statistics: Over 600,000 members
Sign up Fee: Free
Features: Now Online indicator, Free member support, customer service, instant messaging, members feed
Singles Over 50 is one of South Africa's most trusted dating websites for people who are above 50 years with a presence in Gauteng and other cities.
It costs nothing to become a free member on the dating platform. You simply start by signing up for your dating trial account using their simple signup form, after which you post your free profile. You can then start to send and receive messages from your admirers via instant messenger.
You are also allowed to add multiple photos to your profile and create and read dating diaries. There are currently no available reviews from users of the dating website and it is difficult to tell how effective the site is in matchmaking and bringing people together.
4. Dating Buzz
Active Since: 2002
Owner: David Burstein
Usage Statistics: Not available
Sign up Fee: Free
Features: Intelligent two-way matching feature, private messaging, block unwanted users
Dating Buzz is one of the safest dating websites that can be accessed by people in Gauteng searching for a perfect match. Registration is free and you begin by setting up a profile describing yourself and the type of person and relationship you are looking for.
You can as well view other people's profiles by searching the site and, in turn, they can view your profile. Once you find someone that interests you, you can send a message to the user via the site to their username.
On Dating Buzz, everyone who sets up a profile is a member, however, you need to be a paying subscriber to contact someone for the first time. Again, only paying subscribers are allowed to write personal custom messages. Intending users must be 18 years or above and users are not allowed to solicit contact from people under 18 years.
One of the strengths of this dating platform is the Dating Buzz app called TDL Connect.  You can download it for free on both Google Play Store and iOS. Dating Buzz holds the record as one of the leading South African dating sites and has connected thousands of people for years.
A lot of people have found love and life partners on the site. The website also has hundreds of testimonials from satisfied users. In fact, there are lots of positive reviews about the site.
5. South African Cupid
Active Since: 2000
Owner: Cupid Media network
Usage Statistics: Over 1000 members
Sign up Fee: Free
Features: Multiple languages, auto-renewal and easy cancellation of membership, Instant messenger with live audio and video functions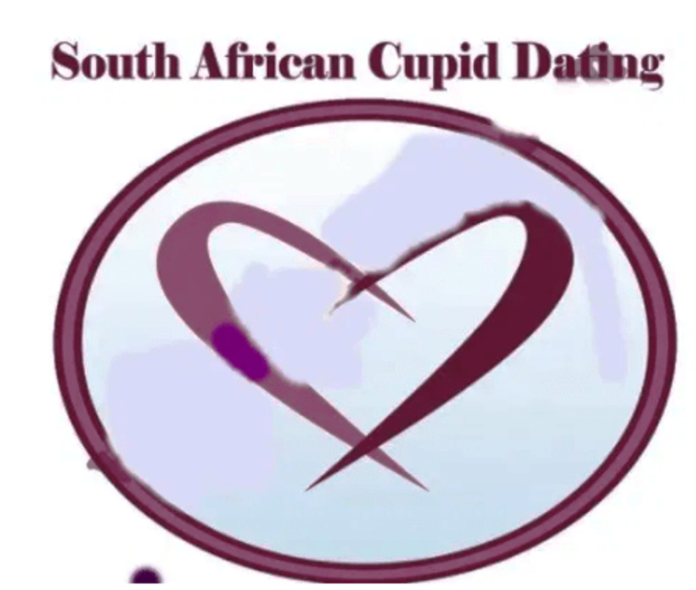 South African Cupid is a South African dating site connecting singles across the country including Gauteng and the world at large.
It will cost you nothing to join as a member and once you join, you will be allowed to create your profile in seconds with their easy sign-up. You will also get to add a photo, browse photos of other users with a range of preferences and settings.
The next step is to start communicating with people you are interested in or that are interested in you. The site also offers premium services that allow subscribers to enjoy amazing features such as reviewing their matches for free and having access to advanced messaging features.
South African cupid has produced thousands of happy couples who are now enjoying their long-lasting relationships. There are many testimonials on the site, proving a romantic future is possible if you join.
Unlike most sites, profiles on this platform are moderated by site staff, so fake profiles are hardly seen. Some of the site's weaknesses include the non-availability of a mobile app in the Apple Store and low site popularity. Users can sign up for free but cannot send or read messages for free.
Dating Sites And Apps Are More Effective Tools For Finding Real Love
Gone are the days when people use sections of newspapers to find other singles looking for serious relationships. A lot has changed in the past years, including how to win the heart of someone for a relationship even from a thousand miles. Online dating sites and apps are now one of the most popular and effective ways to meet a new partner. These sites and apps take care of the interest of people from all walks of life and background, linking them to other users with similar interests.
There are tons of dating sites out there, including in South Africa, as well as millions of users who patronize them with the hope of finding true love. Though it is not always easy to find true love, we can vouch that most of these modern matchmaking platforms have been able to initiate successful friendships and also give people opportunities to explore love and enter long-term commitments.
Virtually all of these sites welcome new members every week and sometimes experience a surge in traffic during certain periods. This wouldn't have been happening if people have no trust in the effectiveness of these sites.
You can always give any of the sites we listed above a try or better still check out this article for more dating sites and apps in South Africa.