It is always fun to go cashless whether you are a high-income earner or not. One way to achieve this is by having a credit or debit card that can serve the purpose for which it is meant. Like most financial institutions in the country, the ABSA Black Card offers high-income earners the opportunity to make transactions without hassle.
Black cards are one of the most exclusive cards used by financial institutions. It is considered an upgrade from premium cards and is used by individuals who have met certain criteria. The name 'black card' is derived from the color of the card. However, not all black cards are black in color.
What Are The Requirements For ABSA Black Card?
The ABSA black card of South Africa is not so different from other black cards. It just has special benefits and features that are tailored to meet the needs of South Africans. It is mostly issued to high-earning individuals with more than R62,000 monthly income.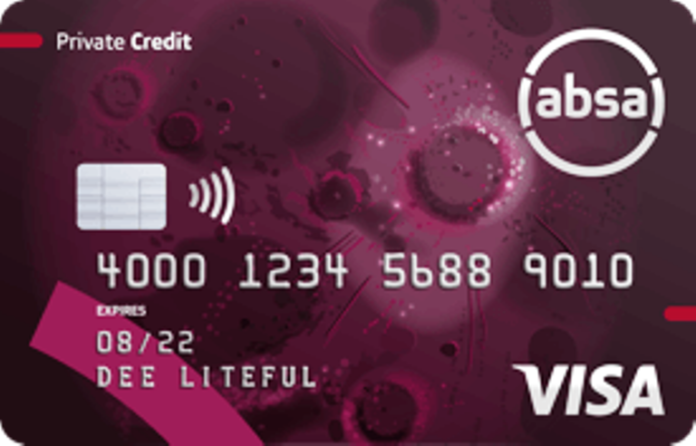 To qualify for an ABSA black card, you are expected to meet the criteria listed below:
You must have a source of a monthly income not less than R62,500.
You must be 18 years or above.
Subject to availability assessment.
You must have proof of documentation. What this means is that if you are a citizen of South Africa or you have been given a residence permit in the country, you have to present a valid South African ID book or smart card, proof of residence, and lastly a proof of your income for the last three consecutive months to qualify for an ABSA black card.
Differences Between ABSA Black Card And Other Credit Cards
In addition to the ABSA Black card, the bank also offers three credit cards, including Premium Banking Credit Card, Flexi Core Credit Card, and Gold Credit Card. The difference between the black card and other ones revolves around their key features, Visa benefits, the income required, monthly credit facility fee, monthly account fee, and a total monthly fee.
To find out more about this, kindly visit any ABSA branch close to you.
The ABSA Black Card Can Be Used For The Following
The ABSA Black Card can be used to do a whole lot of business transactions conveniently. The card is designed in a way that it can be carried about without difficulty or stress. There are key features of the ABSA black card.
It offers a credit limit of up to R228 000.
It also has a minimum payment of 3% on an outstanding balance as its feature.
Up to 57 days of interest-free purchases.
You can shop worldwide and online every day with the card.
You can also swipe at any point-of-sale machine worldwide with the card.
USD$ 750,000 cover for international travel from Visa.
Bidvest Airport Lounge: This option covers six visits to over 800 Lounge Key airport lounges worldwide, 24 visits per annum, plus an additional 2 guest entries per annum for a primary credit card holder, combined 24 visits across all secondary cards, plus an additional 2 guest entries per annum for secondary cardholders.
Free lost card protection: You are covered if your card is lost or stolen. You can reach out to the appropriate quarters via 0800 111 155.
For Contactless payments: You can tap to pay with your ABSA Black card, smartphone, or even wearable device at any point-of-sale machine across the world.
Who Qualifies For An ABSA Black Card?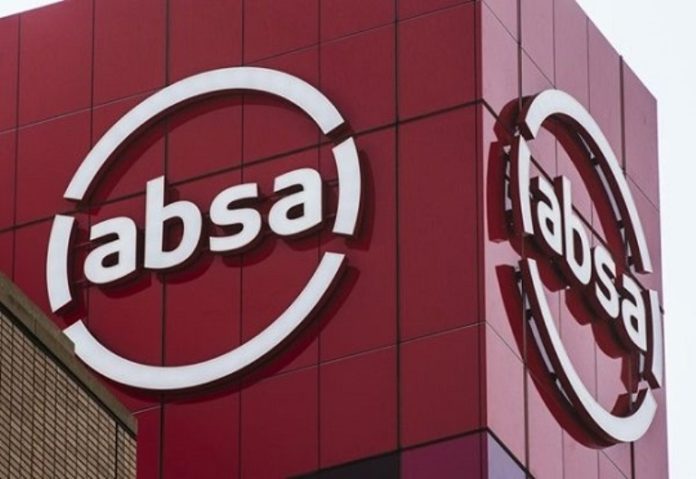 It is one thing to fall in love with all the perks and benefits that ABSA black card offers and another to qualify for it. Anyway, the answer is – any adult who is 18 years and above and earns a monthly income of R62,500 and above qualifies for the ABSA Black Card. Also, the individual must have the right documentation and be resident in South Africa to stand a chance of having the card.
Step-by-Step Procedure Of Getting ABSA Black Card
To become an ABSA Black Cardholder, the first thing to do is to ensure that you meet their criteria. Once you are certain that you have all their requirements, you can now apply for the card. Once you are done with the application, the bank will get back to you to inform you if your application was successful or not.
Here are the steps on how to apply for the card:
Click on the Apply now button on the bank's official page.
Afterward, input the characters as displayed in the image on the Online Account Application page.
Go ahead to complete the six-step assessment.
Once you are through, you may Save and continue later or proceed at each stage of your assessment.
Click Apply when once you complete your assessment.
NB: You can also apply online or via the telephone on Saturdays and weekdays. Call 0860 553 553, and you will receive the assistance and direction you need.
How Much Do You Need To Qualify For a Black Card in South Africa?
In South Africa, the ABSA Black Card card is only issued to individuals or business owners who earn a certain amount of money per annum. People who earn below do not qualify for the card. However, if you make up to R62,500 in a month, you are certainly qualified to apply for the ABSA Black Card.
What Is The Cost Of Getting The Black Card?
It is unknown if clients pay for ABSA Black card after meeting up their application requirements and criteria. However, we know that customers get up to 57 days interest-free on qualifying transactions, and they can pay extra on their monthly installments if need be. Interestingly, there are no transaction fees on purchases.
Is a Black Card A Debit or Credit Card?
The ABSA Black Card is a credit card issued by the bank to qualified customers. It is difficult to tell how long the card lasts. However, you can find out once the bank issues you the card (it is usually indicated on the card). You can also go to the bank's nearest branch to find out or reach out to their customer care center for help.
FAQs About The Black Card
Question 1: Can I change my card limits?
Answer: Yes. You can increase or decrease the card limits on a couple of platforms such as ABSA Online Banking platform, their Banking App, any Absa branch, or even via their interactive voice response (IVR) functionality.
Question 2: Will all the cards linked to my credit facility be linked to all my accounts?
Please note that this functionality will only apply to the primary cardholder, not someone with a secondary card.