Choosing a perfect name for a baby is time-consuming most times. It takes most parents days and sometimes months to finally pick a name from the numerous names on their list. Family members, relations, and friends sometimes add to the burden by suggesting their preferred names for the baby. Whatever be the case, babies are precious, so they deserve beautiful names.
Like in most cultures, Swati baby names do stick with the babies for the rest of their lives. This explains why most Swati parents do take their time to pick their baby's names. Are you searching for beautiful Swati names with unique meanings for your baby? Here is a list of Swati baby names for boys and girls and their meanings.
Beautiful Swati Baby Names and their Meanings
In the African culture, parents don't just wake up and give their babies names. They literarily take their time before choosing a name because it is generally believed that names are more than an identity, whether long or short.
Swati names are generally beautiful and unique. Whether a baby's name is modern or not, it does not take away its meaning and uniqueness. It is important to note that the names on our list are unique to Nguni nations. This means that it is common to see people bearing these names among Nguni communities. These communities comprise Swati, Zulu, Ndebele, and Xhosa.
Swati Baby Boy Names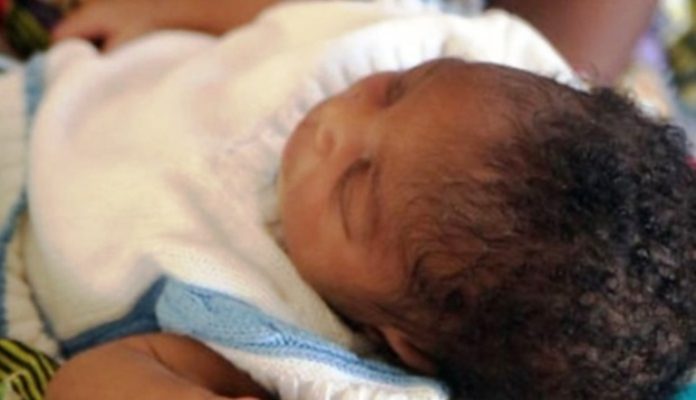 1. Siyabonga
Meaning: We give thanks
2. Sibusiso
Meaning: Blessing
3. Simphiwe
Meaning: God has given us this child
4. Lindokuhle
Meaning: wait for the good and beautiful things to come, or wait for the best time
5. Lindelwa
Meaning: The one we waited for
6. Banele
Meaning: Boys are enough
7. Bongani
Meaning: To give or show gratitude or be grateful
8. Sifiso
Meaning: What we wished for
9. Sanele
Meaning: Satisfied, we have enough or sufficient
10. Sabelo
Meaning: Gift from God
11. Mduduzi
Meaning: Comforter, Peacekeeper
12. Wandile
Meaning: Abundance, multiplied, extra
13. Nkosinathi
Meaning: God with us
14. Sihle
Meaning: Beautiful gift
This is the shorter version of the name Siphesihle.
15. Nhlanhla
Meaning: Luck or fortune
16. Lungelo
Meaning: A right to (like a human right to something), privilege
17. Melusi
Meaning: Shephard or a leader
18. Lungile
Meaning: Someone of good character, kind, humble, and down to earth
19. Sipho
Meaning: Gift of God
20. Musa
Meaning: Grace, mercy, and kindness
21. Bandile
Meaning: The family has grown or increased
22. Sakhile
Meaning: We have built
23. Nkosingiphile
Meaning: God-given or the Lord has given
24.  Lwazi
Meaning: Knowledge or wisdom
25. Bambanani
Meaning: To unite
26. Bezile
Meaning: First of twins, they have come
27. Khuthala
Meaning: Second of twins, be diligent
28. Kwanele
Meaning: It is enough
29. Zithembe
Meaning: Trust yourself
30. Unathi
Meaning: He is with us
31. Themba
Meaning: Trust, hope
32. Thando
Meaning: Love
33. Sizwe
Meaning: Nation
34. Qukeza
Meaning: First of twins, be diligent
35. Philani
Meaning: We are in good health
36. Mzwamadoda
Meaning: Family where men dominate
37. Muzikayise
Meaning: To build his father's house
38. Msizi
Meaning: A helper
39. Mahlubandile
Meaning: The clan has increased
40. Samkeliso
Meaning: A gift has been given
Swati Baby Girl Names
41. Mbali
Meaning: Beautiful flower
This name is given to a child because of her beauty or aesthetic. Most parents give their child this name because of the joy she brings to the family.
42. Tengetile
Meaning: Additional member of the family
43. Nomcebo
Meaning: Queen of wealth or mother of wealth
44. Nonhlanhla
Meaning: Mother of luck
45. Ayibongiwe
Meaning: May God be thanked
46. Nolwazi
Meaning: Mother of knowledge or gift of knowledge
47. Nosipho
Meaning: Gift
48. Ayanda
Meaning: We are having more girls
49. Nokwanda
Meaning: Expand or growth
50. Nothando
Meaning: Loving or lovely
51. Awande
Meaning: May love or kindness grow
52. Buyisiwe
Meaning: Blessed
53. Guyu
Meaning: Precious
54. Langalibalel
Meaning: One born during a drought
55. Lindiwe
Meaning: Waited for
56. Zinhle
Meaning: A beautiful child
57. Vuyo
Meaning: Happiness
58. Thembeka
Meaning: To be reliable
59. Thanduxolo
Meaning: Lover of peace
60. Thabisa
Meaning: A child that brings joy
61. Slindile
Meaning: We are waiting
62. Siphephelo
Meaning: Refuge
63. Sinethemba
Meaning: We have hope
64. Ntombentsha
Meaning: A new girl
65. Ntombifuthi
Meaning: Another girl
66. Ntombifikile
Meaning: The girl has arrived
67. Notumato
Meaning: Beautiful at birth
68. Nothembi
Meaning: Faith, hope
69. Nosopholo
Meaning: Born at super time
70. Nontasasa
Meaning: Born in the early morning
71. Nonkululeko
Meaning: Freedom
72. Nomusa
Meaning: Grace and kindness
73. Nomthandazo
Meaning: Prayer
74. Nomsa
Meaning: A caring one, faithful
75. Nomfazwe
Meaning: Born during a war
76. Nombulelo
Meaning: Gratitude
77. Nokresimesi
Meaning: A child born on the Christmas day
78. Nofoto
Meaning: Like her grandmother
79. Nkosiphendule
Meaning: The Lord has answered
80. Nandi
Meaning: Sweet
81. Mthobeli
Meaning: The obedient one
82. Lulama
Meaning: meek, soft-spoken
83. Tandzile
Meaning: Addition or increase.
Swazi parents name their baby girls Tandzile when she happens to be the last child, especially in a family where the parents had already settled to stop giving birth to children.
Swati Names for Twin Boys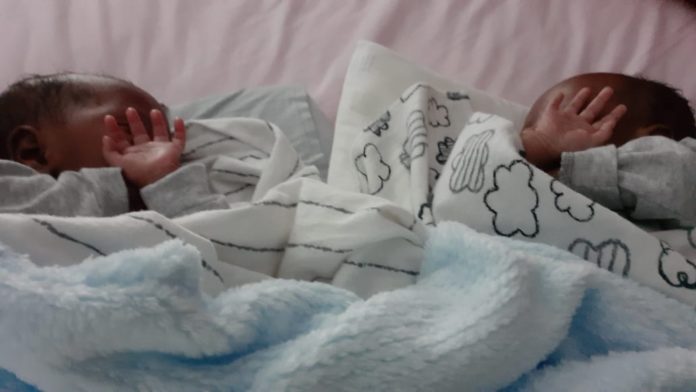 84. Sandile and Andile
85 Sanele and Anele
86. Sifiso and Sfiso
87. Sibusiso and Ndumiso
Swati Names for Twin Girls
88. Ayize and Zenzile
89. Nonhalanhla and Sinenhlanhla
90. Thembekile and Thembeka
91. Amahle and Zinhle
92. Nozizwe and Simphiwe
93. Busisiwe and Sindisiwe
Swati Gender-Neutral Names
A gender-neutral name is unisex, meaning the name could be given to a boy or a girl. Most unisex names were mainly used by one gender in the past but are now common for both genders. Unisex names are common in the English-speaking world, especially in the United States and in African regions like Swati.
Preference for a family name is one of the major reasons most parents choose gender-neutral names. Also, one of the ways Swati parents form unisex names is by naming their child in honor of a person of another sex. Generally, Swati's unisex names are unique, cool, cute, and fun.
94. Andile
Meaning: Multiplied plenty or abundance.
95. Sandile
Meaning: You have increased our family.
Sandile is mostly to last borns, signaling the satisfaction that the family has grown big in number.
Modern Swati Names
There is absolutely nothing wrong with parents giving their babies names that are trendy and modern at the same time. In fact, most parents are gradually dumping olden names in favor of modern ones, and the case is not different in Swati communities.
Unfortunately, after a thorough search, we discovered that modern Swati names are difficult to come by. There haven't been submissions on it anywhere, including on popular name websites.
Nevertheless, virtually all the names we mentioned above can still fit in – be it baby boy names, baby girl names, or the ones for twins. We promise to keep you updated once we lay our hands on these names.