Baleka Mbete is a South African politician who has twice served as Speaker of the National Assembly and then as Deputy President of the country under Kgalema Motlanthe. For about one decade, the African National Congress (ANC) stalwart also served as Chair of her political party, a role through which she was able to orchestrate some of the most historic and controversial moments in SA politics history.
Biography of Baleka Mbete: Early Life and Political Career
Yesterday I had pleasure of leading my counterparts, Honourable Speakers from SADC Parliaments, to an important meeting with President Ramaphosa regarding steps towards establishing SADC Regional Parliament. We are meeting other SADC Presidents on this matter. pic.twitter.com/EcBq0XqGu7

— Baleka Mbete (@MbeteBaleka) August 15, 2018
Baleka Mbete was born on the 24th of September 1949 in Transvaal, South Africa. The newborn child spent most of her pre-school years with her grandmother in the Northern Transvaal before joining her parents. In 1958, the family moved to Fort Hare University where her father found work as a librarian. His involvement with the South African Communist Party would eventually lead to him losing his job as the government cracked down on all political activities on campus.
Having seen her father fight for what he believed in, the young girl grew a similar passion that would see her have a few run-ins with authority figures during her school days. After completing her education, Mbete took up a job as a teacher as she also became active with Black-consciousness organizations. Through her involvement with these organizations, she was able to join the ranks of the ANC which were at the time operating underground due to its illegal status in South Africa.
By April 1976, with the assistance of the ANC, Baleka Mbete went on exile to Swaziland before later spending some time in Tanzania, Zambia, Kenya, Zimbabwe, and Botswana working for the ANC in various capacities. In 1990, Mbete was able to return to her home country following the unbanning of the ANC. She was soon later elected to the position of secretary-general of ANC Women's League in 1991 after which she was elected as a member of parliament following the country's first democratic elections in 1994.
In 1995, Mbete was appointed Chair of the ANC parliamentary caucus before which she became the Deputy Speaker of the National Assembly of South Africa in 1996, a position she would go on to hold until 2004 when she became Speaker of the National Assembly. For four years, Mbete held the position of Speaker, a time during which she was elected national chairperson of the ANC. In 2008, following the resignation of Thabo Mbeki and announcement of Kgalema Motlanthe as President, Mbete was appointed as Deputy President, an office she held from September 2008 to May 2009.
In May 2014, Baleka Mbete returned for her second stint as Speaker. She held the position until May 2019 when her party announced she would be succeeded by Thandi Modise.
Educational History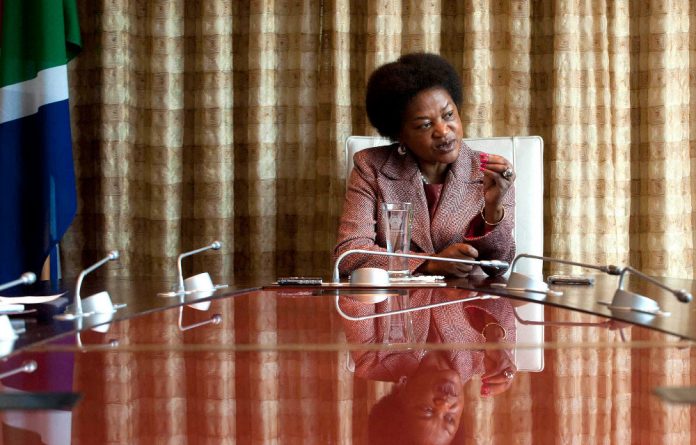 Baleka Mbete completed her primary schooling in Durban before she was enrolled at Inanda Seminary boarding school. She matriculated in 1967 and proceeded to attend Eshowe Training College. Her time here was, however, cut short after she was expelled for challenging the college authorities. She then went on to enroll at Lovedale Teachers College where she acquired a Certificate of Teaching in 1973.
Other qualifications Mbete has since gone ahead to acquire include three Post Graduate Certificates in Framework for Governance (1998), Basic Principles of Pub International Law (1999), and International Humanitarian & Human Rights Law (2000) from the University of Cape Town.
Read Also: Robert McBride Biography – Wife, Daughter and  Family Life
Who Is Baleka Mbete's Husband?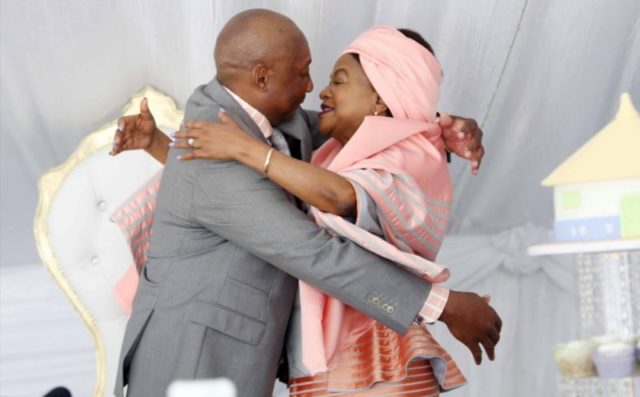 Baleka Mbete is currently in her second marriage. The former Deputy President of South Africa was first married to poet and political activist Keorapetse Kgositsile who is better known by his pen name, Bra Willie. Kgositsile was an influential member of the ANC in the 1960s and 1970s and he is further credited with being one of the first to bridge the gap between African poetry and Black poetry in the United States.
The pair became man and wife in 1978 while they were both on exile in Dar es Salaam, Tanzania for their activities and connections with the ANC. Through their individual roles with the political party, the two fought tooth and nails to ensure that the apartheid government of their home country became a thing of the past. By 1992, this goal was well on its way to being achieved, however, things became sour between the couple and they opted to part ways.
Baleka Mbete remained single for over two decades before deciding to give marriage another go. This time, she wedded Bloemfontein businessman Nape Khomo. The two, who had reportedly dated for about five years, got married on Mbete's 67th birthday in 2016 at a traditional ceremony held at Gumatama, Mqanduli in the Eastern Cape Province.