Brenda Mhlongo was a very young girl when she met and started dating Edmund Mhlongo who is very much older than her, judging by his looks. They eventually got married in 1998 and at that time, Brenda was just 18. Their union sadly collapsed in 2020 but before then, they had welcomed four children, two sons, and two daughters named Nozibusiso Dlamini Mhlongo and Snikiwe Mhlongo, a famous YouTuber/social media influencer.
Brenda Mhlongo is a beautiful actress who has also carried out works in the capacity of a singer and dancer. The 43-year-old South African entertainer is best known for her portrayals in TV series such as Generations: The Legacy, Imbewu, and The Queen. Brenda is also popular for being in a long-term marriage with SA film director, Edmund Mhlongo. Unfortunately, her marriage collapsed in 2020 when it was discovered that her husband allegedly married another lady as the couple had been separated for more than one year.
Over the years, she has made efforts to keep her private life on the low-key which was successful until the news about her marital crisis went viral. Brenda, nonetheless, has moved on with her life and is very focused on her career. The proud mother of four has not let the news of her failed marriage with Edmund deter her from reaching her career goals, rather she has engrossed herself in her works and continues to wow her fans with her multifaceted personality.
Brenda Mhlongo Married Edmund In Her Teens
The Queen star reportedly got acquainted with her estranged husband while attending his K-CAP academy situated in KwaMashu while in her teens. Brenda was born on August 14th, 1980, and raised in KwaMashu, KwaZulu-Natal in South Africa. She began dating Edmund while she was a student at his academy. The two eventually took the affair to the next level. Although it's still unknown when Brenda Mhlongo and Edmund started living as man and wife, the pair officially exchanged marital vows in the year 1998 when the Uzalo actress was 18 years old.
In the year 2018, the two celebrated their 20th wedding anniversary and Edmund gifted his wife a convertible brand new BMW 2 Series. That same year, Brenda's second child turned 21 which showed that Brenda and Edmund Mhlongo had since expanded their family before being legally married. Even though it's still uncertain how long the two stayed together as a couple, it is a known fact that they were married for over 23 years before the marriage packed up. Prior to the events leading to the relationship between the former couple turning sour, they were supportive of each other's careers.
Their long-term marital relationship made them role models to the young couples in the SA entertainment industry. Sadly, the two couldn't work out their differences and they decided to call it quits.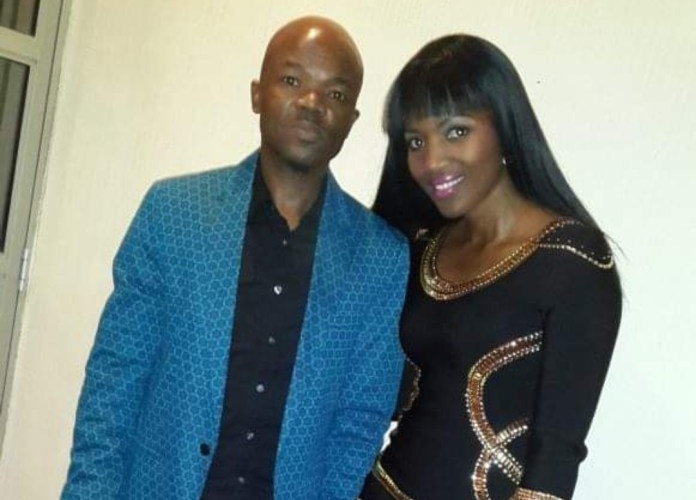 Insights Into What Led To The Couple's Marital Crisis
In April 2021, the news about Edmund Mhlongo marrying his side chick buzzed the media. The two allegedly tied the knot over the Easter weekend. According to some reports, the film director's new wife, Nkosi Mpanza is pregnant and she is a trainee at Edmund's Ekhaya Multi-Arts Centre. The two dated for a long time before getting married and the affair reportedly caused strain on Edmund and Brenda's marriage. Edmund and Nkosi had their umembeso, the second step that follows lobola during the Easter weekend in April, the month he ought to be celebrating his marriage anniversary with Brenda Mhlongo.
The new couple wore matching traditional outfits during the umembeso which was allegedly celebrated on Good Friday at the bride's home in Mandeni outside Stanger in KwaZulu-Natal. All these happened without Brenda's knowledge and any hope of her getting back with her husband has now been dashed to pieces. She is yet to comment on the latest happening in her marriage, likewise Edmund, though both are reportedly not on good terms.
Is The Actress Legally Divorced From Edmund?
With the skilled dancer discovering that her estranged husband has moved on with his side chick, many have been expecting her to file for divorce. At the moment, there have not been reports about Brenda Mhlongo or Edmund filing for divorce. Prior to Edmund marrying Nkosi, the former couple only separated locally and there were expectations of the two working things out and getting back together. Brenda's busy career schedule was also reported to have contributed to the collapse of her marriage as Edmund was said to have initiated his affair with Nkosi Mpanza when the actress was away shooting for her two shows, The Queen and Generations: The Legacy.
Brenda packed out from her matrimonial home since April 2020 and went to stay with her parents in Port Shepstone on the South Coast. Edward's side chick was said to have caused the couple to fight constantly before they eventually parted ways. Currently, they are yet to be legally separated.
What To Know About The Children The Two Share Together
Brenda Mhlongo and her former husband were blessed with four children, two boys, and two girls before their marriage hit rock bottom. Her oldest child and the first daughter is Nozibusiso Dlamini Mhlongo. Her second child, on the other hand, is a famous YouTuber named Snikiwe Mhlongo. She was born on December 25, 1997, in South Africa. She graduated from UCT in Johannesburg in 2019. Snikiwe is a popularly social media influencer who has over 245 thousand followers on Instagram and more than 99 thousand subscribers on YouTube.
Working as an influencer, Brenda's lookalike daughter has been associated with many brands, including Vaseline, Fashion Nova, Pandora, and Lounge Apparel. She has more than 170 videos on her self-named YouTube channel which she launched on August 20, 2008, and they have gathered more than 6 million views. Some of her most-watched videos include I Styled My Mom For Mother's Day, Movin Vlog #3: I Got My Couch, How I Lost Weight, My Breast Reduction: Cost (No Medical Aid), Pain, Recovery…, and Simply Sni Ep3: Behind The Scenes With Netflix's Blood And Water.
Additionally, Brenda and Edmund share two sons called Zama Mhlongo and Nethezeko Mhlongo. While the latter, who is their last child was born on December 24, 2003, Zama's date of birth is unknown. Brenda has a close relationship with her children despite her busy career schedules.
Brenda Mhlongo's Ex-husband, Edmund is Well-known in The SA Film Industry
Just like The Generation star, her former husband, Edmund Mhlongo has made a worthwhile contribution to the development of the South Africa film industry. He serves as the founder of KwaMashu Community Advancement Projects (K-CAP) where he works as the artistic director. He founded the nonprofit organization that uses creative arts as a youth empowerment tool for community development in the year 1993. Ten years later, he launched an education center known as the Ekhaya Multi Arts Center that provides support to young South African artists.
Over the years, Edmund has trained artists in his academy who performed at different international venues. More than 20 of his students have performed The Lion King on Broadway stages across the globe, including Brenda Mhlongo who toured North America for more than five years while portraying the character of Rafiki in The Lion King.