Asavela Mngqithi is the daughter of Manqoba Mngqithi, a South African football coach who currently serves as the "senior coach" of Mamelodi Sundowns. Unfortunately, details about her mother, including her name, are not known. It is common knowledge that the actress prefers to her personal information away from social media, as such, information about her family is scarce.
Although Asavela Mngqithi is still new in the entertainment industry, she is no doubt one of South Africa's most loved actresses, but while some love her because of her curvy figure  others love her for her pretty face. Her role as Ntwenhle Ndlovu on the soap opera, Isibaya, has also endeared her to so many TV lovers.
Mngqithi has also kept her family life away from the media, so much so that her fans are in the dark concerning who her siblings are and what her private life behind the screen actually looks like. This has obviously become a thing among public figures who strive to protect their immediate family members from the public, especially on social media.
Summary of Asavela Mngqithi's Biography and Profile
Full name: Asavela Mngqithi
Gender: Female
Date of birth: June 4, 1996
Asavela Mngqithi's Age: 27 Years Old
Place of birth: Umzimkhulu, KwaZulu-Natal
Ethnicity: African
Nationality: South African
Zodiac Sign: Gemini
Sexual Orientation: Straight
Marital Status: Married
Asavela Mngqithi's Husband: Thabo Smol
Asavela Mngqithi's Children: One, a daughter
Asavela Mngqithi's Parents: Manqoba Mngqithi (father)
Occupation: Actress
Famous for: Her role as Ntwenhle Ndlovu on Isibaya
Asavela Mngqithi's Instagram: asavela__m
Twitter:

@asamqokiyana
Mngqithi Is The Daughter of Title-Winning PSL Coach Manqoba Mngqithi
The beautiful Asavela Mngqithi who is currently 27 years old was born on the 4th of June 1996, in Umzimkhulu, KwaZulu-Natal, South Africa, however, she was raised by her mother and grandmother in Lamontville, south of Durban. This accounts for why she fluently speaks both Zulu and Xhosa – although she is actually Xhosa.
The name and means of livelihood of her mother and grandmother played vital roles in her upbringing. Also, the nature of the relationship between her parents is also not known. In fact, a lot of things about the curvy actress still remain a big mystery. This could be excused for now, especially because she is still quite new in the South African entertainment industry.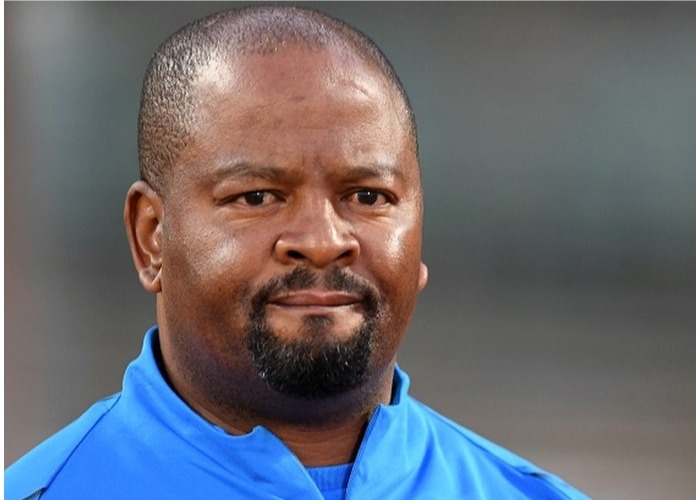 It was a surprise when fans discovered that Asavela Mngqithi is the daughter of Cup-winning coach and Mamelodi Sundowns F.C. boss, Manqoba Mngqithi. He began his career as a coach with Maritzburg City but has gone on to also manage bigger South Africa Premier Soccer League (PSL) sides such as AmaZulu F.C., Golden Arrows F.C., and currently Mamelodi Sundowns F.C.
The role he played in his daughters' upbringing is also not clear. Not much is known about their current relationship either, however, she has not given us any reason to doubt that they are on good terms.
Asavela Mngqithi Is Not The Only Child Of Her Parents
The actress might be new to the entertainment industry, but it is quite obvious that she keeps personal information away from social media. As popular as Asavela Mngqithi is, none of her siblings are known, however, it's certain that she has siblings. In 2018, she tweeted about her mother's reaction when she found out that her younger sister was in a relationship.
My mom recently found out that my lil sister has a boyfriend 😂

Mom – hambothula ingubo

lil sis- haaaa mah it's dark outside ngiyasaba

Mom- usabani ungawasabi amadoda pic.twitter.com/uKVo8sf1VV

— Asavela Mqokiyana (@asamqokiyana) February 3, 2018
Moreso, in 2019, the Isibaya star narrated how her mother, her siblings, and herself were held hostage at gunpoint in their house by robbers who came to steal her ring, unfortunately for the armed robbers, the ring was only a prop that she uses to play the role of Ntwenhle on Isibaya and was not with her in the house. Thankfully, she and her family members did not get hurt.
From the foregoing, we can deduce that Asavela Mngqithi is not the only child of her parents, and she has a good relationship with her siblings.
She Never Completed Her Tertiary Education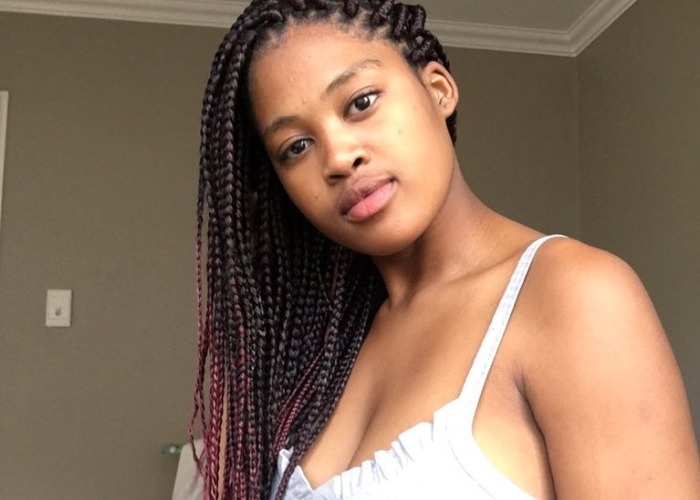 There is currently no information about the school she attended in the course of her basic education, what is known is that Asavela Mngqithi was a student at AFDA School for the Creative Economy, a higher institution for studying film, television, and radio performance located in Durban. While she was at AFDA, she majored in camera and editing. Although her choice of study may come as a surprise, considering her acting career, it was only when she dropped out of college in her third year that she resorted to acting. The reason she dropped out of the institution remains a mystery.
After auditioning for Isibaya and getting selected, she moved to Johannesburg to kick off her acting career. Although she was not able to complete college, the little knowledge she must have gathered while she was a student at AFDA must have helped in improving her acting skills and confidence behind the camera.
Mngqithi Made Her Acting Debut in 2017 and May Also Have a Shot at Musical Fame
After passing the audition for Isibaya, Asavela Mngqithi was chosen to play the role of Ntwenhle Ndlovu and joined the cast in 2017. She is loved by viewers of the soapie because of the energy she put into her role. The actress has so far proven that she totally deserved the role by the way she fits into her character excellently. She is indeed a talented and creative actress. Although acting was never really her first choice, she has grown to develop a likeness for the arts and is slowly making a name for herself in the entertainment industry.
Not one to rest on her laurels, Mngqithi is keen to expand in the entertainment industry by testing herself in unfamiliar territories. In 2018, the voluptuous actress stormed the music industry with her first single 'Isgubhusama Zulu' featuring Melusi Mbhele. There is definitely more to come from her.
Her Family's Role in Her Rise to Fame is Minimal
So, Asavela's parents or siblings are not known to have played any significant role in her rise to fame, although she is the child of a professional football coach, there is no record to show that her father contributed to her development and journey to national consciousness. However, her mother and grandma deserve some credits for her upbringing, as some of the things she was taught as a child may have played a role in building her into the determined and goal-getting woman she has become today.
Although she attended the AFDA where she must have picked up some essential lessons that helped in propelling her towards her career goals (even though she dropped out eventually), Asavela Mngqithi's rise to fame could also be attributed to her creativity, talent, and ability to act any role given to her. She is still young and just at the beginning of her career and at this pace, we can expect a lot more from the burgeoning actress, whose career is so much ahead of her.
Asavela Mngqithi Allegedly Gave Birth to a Daughter in 2020
Asavela Mngqithi is not yet married but seems to be the mother of a beautiful baby girl who was born in 2020. The exact date of the child's birth is not known, however, she announced that she has joined the club of mothers-to-be with a huge baby bump in May 2020 and the actress also posted a picture of a baby girl later in December. Whether the baby in the post is hers or one used for her production is yet unclear. A look through her IG handle does not reveal any picture or post of Asavela in a hospital or with a newly born baby.
When Asavela Mngqithi revealed the child to everyone, she fell short of sharing who the father of the baby girl is, however, she is rumored to be in a relationship with Thabo Smol. In an interview, she told her fans that she is ready for marriage and also praised her current boyfriend for staying with her for many years now and always being gentle.