FNB is a division of Firstrand Bank, and as such, we can say, 'Yes, Firstrand Bank and FNB are the same.' For better context, it is important to note that FNB, RMB, and Wesbank trade as divisions of Firstrand Bank.
The similarity between the name of Firstrand Bank and First National Bank (FNB) has put many questions in the minds of concerned customers and South Africans. And a good number of those questions will be answered in this article as you continue to read.
Are FirstRand Bank and FNB Related?
Yes, Firstrand and FNB are related. As mentioned earlier, FNB is a division of FirstRand Bank, and the relationship between both banks dates back to 1998, when there was a merger between Rand Merchant Bank Holdings and Anglo American. To understand the relationship between FNB and FirstRand, we would have to walk down history lane.
FNB can trace its history back to Eastern Province Bank, which was formed in 1838 as the first and oldest bank in South Africa. FirstRand Bank, on the other hand, can trace its establishment to the 1st of April 1998, when the financial service interest of Anglo American Corporation of South Africa Limited and Rand Merchant Bank Holdings was merged.
This merger aimed to achieve the objectives of a unified financial services grouping. The merged financial interests include Momentum Life Assurers Limited, First National Bank Holdings, and Southern Life Association Limited. All of these financial Interests are listed on the Johannesburg Stock exchange. FNB and Southern Africa Limited became wholly-owned subsidiaries of Momentum.
Momentum also changed its name to FirstRand Limited, and on the 25th of May 1998, FirstRand Limited was listed on the JSE. Later on, Rand Merchant Bank and FNB merged to form FirstRand Bank. However, both FNB and Rand Merchant Bank remained as trade divisions of FirstRand Bank Limited. The insurance business of Momentum was also transferred to Southern Life Association to create FirstRand Insurance.
FNB Trades As A Division Of FirstRand Bank
The formal merger of the banking interest of FirstRand into a single entity to create FirstRand Bank took place on the 30th of June 1999, and today, FNB, Wesbank, and Rand Merchant Bank trade as divisions of FirstRand Bank.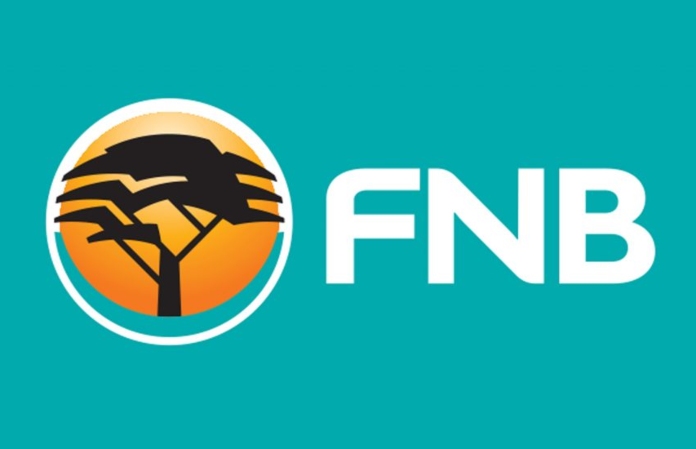 The national banking regulator in  South Africa, South African Reserve Bank, lists FirstRand as a 'locally controlled bank.' Aside from South Africa, FirstRand has subsidiaries in Nigeria, Botswana, Tanzania, Ghana, Namibia, Lesotho, Mozambique, Zambia, India, Dubai, and the United Kingdom. However, the headquarters of FirstRand Bank is located in Johannesburg, South Africa.
It is noteworthy to add that FirstRand Bank is one of the five main subsidiaries of Rand Group Limited. Other subsidiaries include FirstRand Investment Holdings Proprietary Limited (FREMA), FirstRand International Limited (Guernsey), FirstRand Investment Holdings Proprietary Limited (FRIHL), FirstRand Investment Management Holdings Limited, FirstRand Insurance Holdings (Pty) Ltd. Each of these subsidiaries has different divisions.
FNB Is A Retail And Commercial Bank Division Of FirstRand Bank
The different divisions of FirstRand Bank limited are Independently branded. This may explain why some South Africans may not know the relationship between FirstRand Bank and FNB. However, in simple terms, FNB is a commercial and retail bank division of FirstRand Bank.
FirstRand Bank provides a wide range of retail, commercial, investment, and cooperate banking services. The operators of FNB (FirstRand Bank) are currently listed on Johannesburg Securities Exchange in South Africa and FNB is listed on Botswana Stock Exchange.
Through FNB, FirstRand provides customers with private, business, cooperate, and commercial banking services. FNB is currently one of South Africa's 'Big Four' banks among ABSA, Standard Bank, and Nedbank. Today, FNB prides itself not just in being the first and oldest bank in South Africa but also in its ability to overcome challenges.