The process of applying and waiting to get a UK Visa might sound like a long process to so many people but it's not actually as long, tiring and boring as it sounds. For people who are not big fans of waiting, there's good news that can ensure you don't have to get tired and bored just waiting for your visa.
If you are currently in South Africa, it is possible to apply for a visa to the UK up to three months before your travel date to the UK. This will save you the stress of doing the last-minute boring and tiring types. However, if you only have temporary permission to stay in South Africa, you can only apply for certain types of visas. It is recommended that you should desist from confirming your travel arrangements until you receive the visa. So this is the best way to handle your visa arrangements so you don't get delays or last-minute problems.
What You Need to Apply for a UK Visa in South Africa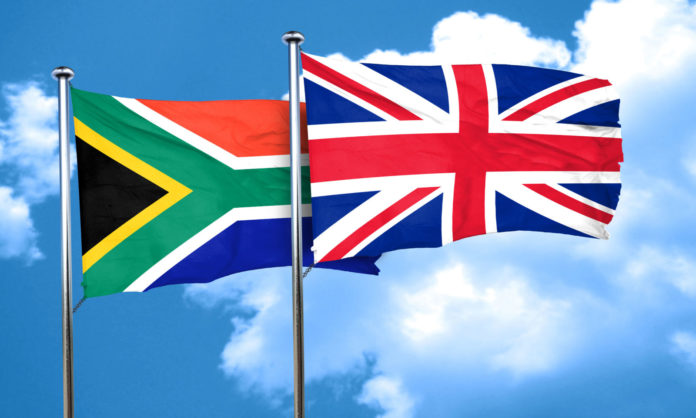 Before you can apply for the UK visa, you will need to prepare all the needed supporting documents. Be prepared to submit a visa application and enrol biometric information, which includes your fingerprints and photograph at their visa application centres (see contacts below). You should also be able to pay the application fee for the visa. If you intend to stay in the UK for a period of more than six months, you must be tested for tuberculosis.
Ensure that you provide all the documents specified in your visa category. For every document, you should provide explanations and information that may help them to make a decision. Only documents submitted with your application are considered and you are not allowed to submit documents after completing the application at their visa application centre. This is unless the documents have been requested for by their staff.
Every document provided must be accompanied by the original document and the photocopy. Ensure that the photocopies are not only of good quality but can also be read easily. Failure to provide photocopies of documents may lead to the original document being withheld by them.
The UK Visa Application Process From South Africa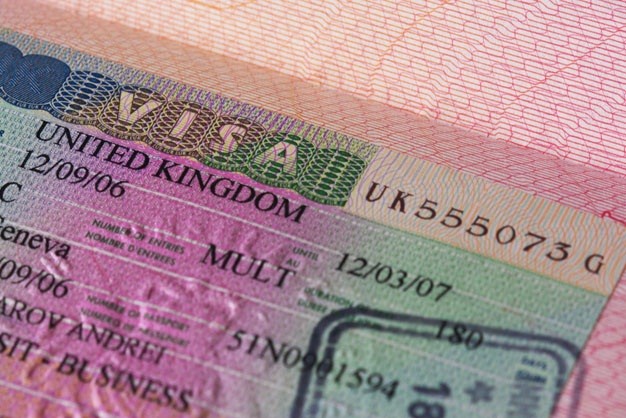 Before you can apply for the visa, you must complete & submit an application form. You can visit one of their visa application centres in Durban, Cape Town, Port Elizabeth, Johannesburg or Pretoria. The application form should be submitted online. As part of the application process, you can book an appointment at the visa application centre using the appointment calendar. After completing the application process, you will get an email message which will have your application number. You should note this number which is also referred to a GWF number.
UK Visa Applicants Registered As British Citizens
If you have held a British passport or were registered as a British citizen at birth, you are supposed to either apply or renew the British passport or you can apply for a certificate of entitlement. The certificate of entitlement can be put in your passport. However, you aren't eligible for a visit visa.
Paying The Application Fee For The Visa
The visa application fee is only supposed to be paid online through MasterCard or Visa or debit card. Other debit or credit cards aren't accepted. After the online payment has been received, you get a confirmation email from their payment provider WorldPay. When submitting the application for a visa at the application centre, you should include a printout of the email which acts as proof of payment.
Interview At The Visa Application Centre
The application process is incomplete without attending an interview at one of their visa application centres listed below. It's during the appointment that you are informed whether your application is successful.
 UK Visa Application Centres – Contact Offices
Johannesburg UK Visa Application Centre (VFS)
10th Floor, Office Towers, Sandton City Mall (Above Ned Bank)
Johannesburg
Durban UK Visa Application Centre (VFS)
565 Swift Centre,
2nd Floor, Suite 8, Corner Of Peter Mokaba (ex-Ridge Road) And Crescent Street
Morningside, Durban- 4001
Pretoria UK Visa Application Centre (VFS)
1st Floor – Lobby 4,
Bank Forum,
337 Veale Street, Opposite Brooklyn Mall,
Brooklyn, Pretoria
Cape Town UK Visa Application Centre (VFS)
2202, 22 Floor,
ABSA Centre,
2 Riebeck Street,
Cape Town.
Port Elizabeth UK Visa Application Centre (VFS)
2nd Floor, Office number 8, Office Block,
Moffet on Main Lifestyle Centre
Corner of William Moffet and Main Road
Walmer, Port Elizabeth