From all indications, ProVerb does not have a girlfriend at the moment. He was previously married to a businesswoman named Onalerona Moreo. They tied the knot in 2005 and remained married for about 10 years before they divorced in 2016.
It's never easy living life in the spotlight, and one person who knows this all too well is South African star, ProVerb. Long-term host of the popular singing reality competition show, Idols SA, ProVerb has also had an impressive career as one of South Africa's most respected rappers and TV personalities. That status has led to exploits and wealth that many can only imagine.
Conversely, it has also led to a public dissection of his personal life and when his ten-year marriage to his wife, Onalerona Moreo, crashed due to infidelity, the press was all over the story. It was the stuff of nightmares for ProVerb, and he even thought of ending it all. Thankfully, he hung on in there and is all the better for it. He keeps on charting new horizons in his career and has also braved the dating pool once more.
ProVerb Might Be Currently Single
From all indications, ProVerb is currently single at the moment. The acclaimed rapper and TV personality was previously married for about 10 years to businesswoman, Onalerona Moreo. The union produced two kids; unfortunately, it ended in heartbreak for both parties involved in 2015. ProVerb would later pick up the pieces of his life with another well-known personality and their romance flourished for two years.
They later called it quits, and since then, the rapper has not been romantically linked with any lady, at least, publicly. It is most likely that he is single, but that is not stopping him from living his best life. ProVerb is busy with his hosting duties on the 17th season of Idols SA. A perusal of his Instagram page will also show him traveling to places such as Dubai for various adventures.
ProVerb was Previously Married to Businesswoman, Onalerona Moreo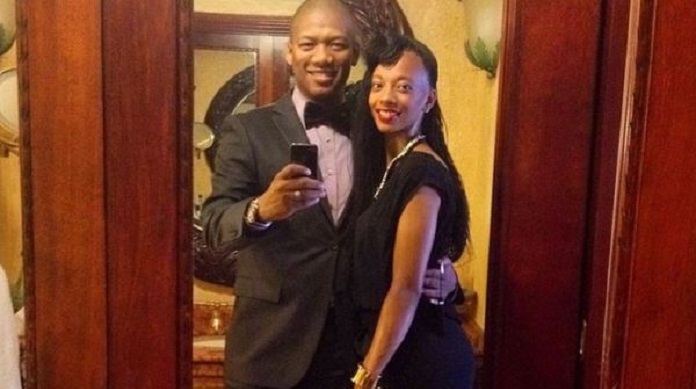 ProVerb may be firmly locked in singledom these days, but it hasn't always been so. The TV personality was previously married to a businesswoman named Onalerona Moreo. Moreo hails from Johannesburg and is the daughter of an Anglican clergyman named Bishop Steven Moreo. She is quite educated and has gone on to forge a path as a businesswoman.
The background details of ProVerb's romance with Onalerona are not readily available, but they tied the knot in 2005. This was the same year the rapper dropped the first album and things couldn't have been much easy. However, the two did the best that they could and were able to sustain their union for a decade. They welcomed two children, a boy, and a girl, during this period. They also helped each other reach greater heights in their respective careers.
He Divorced His Wife After She Cheated on Him
On the exterior, ProVerb and Onalerona had a pretty good union, embarking on family vacations and rocking the red carpet together. It later turned out that things were not as they seemed when newspaper reports emerged that the lady had been cheating on her husband for some time. It seemed that ProVerb had been completely blindsided as he had no inkling of what was going on. He only got to discover the affair after news broke in July 2015 that his wife had traveled to Dubai with a Johannesburg-based businessman named Edwin Sodi. It also emerged that the illicit affair had been going on for nearly two years; the two lovebirds first crossed paths at a car wash in Ruimsig, Johannesburg, in 2013.
As expected, the cheating revelations devastated ProVerb, but he kept his emotions in check. In a series of deleted tweets, he emphasized that his priority was to shield his children from the brutality of the whole thing. He also asked people not to be too harsh in judging his wife as no one was perfect. The rapper maintained a reconciliatory tone during the whole saga. He often posted thoughts about love being all about forgiveness. He also talked about how marriage is a two-way street that required effort to make it work. The singer and Onalerona tried counseling to see if they could get past the whole cheating scandal, and at one point, fans harbored hopes of reconciliation, thanks to some sweet posts on Instagram. However, the reconciliation failed to materialize and the couple divorced in 2016.
Why Did ProVerb Try To Commit Suicide?
ProVerb tried to commit suicide due to his failed marriage. The world did not know this until the release of his memoir, Book of ProVerbs, in October 2020. In the memoir, the rapper revealed that his divorce left him feeling a severe sense of failure for failing to provide his children with stable home life. He found it hard witnessing the continuing disintegration of his family, and his wife taking custody of his kids, so he decided to end it all. In his account, on one Friday night in 2015, he drove to about three pharmacies and requested their strongest pain killers.
He later headed home where he met and hugged Onalerona before heading out to the patio. Having locked all access points to the patio, he swallowed the pills and passed out. This would have been the end of the story for the rapper, but luckily for him, his brother found him and rushed him to the hospital, where he got quality care. The next morning, he got some clarity and decided to forge on with his life. It's been six years, and ProVerb has survived one of the darkest periods of his life. He is thriving career-wise and even owns a production company now.
He is also keeping his children close and often spends quality time with them, taking them on vacations and other family outings. ProVerb is not the only one that is moving on with his life. His former wife, Onalerona, has also remarried a businessman named James Mohlaba, and they have welcomed one child together.
The Rapper Dated Former Miss South Africa, Liesl Laurie, After His Divorce
Having made up his mind to pick up the pieces of his life after divorce and his attempted suicide, ProVerb also dipped his feet into the dating pool. The Idols SA host was previously in a relationship with former Miss South Africa and media personality, Liesl Laurie. ProVerb and Laurie first crossed paths after he hosted the 2015 edition of Miss SA, which she won. They became friends and things later turned romantic. However, they kept their romance a secret until February 2016 when they took their relationship public. Having made things public, the couple made no attempts to hide their love for each other.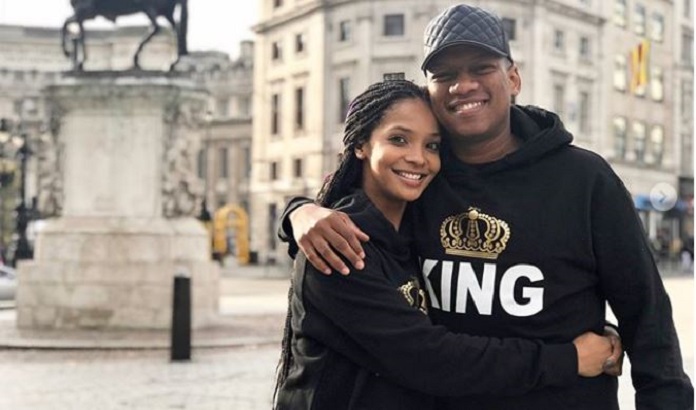 They embarked on vacations to places such as Jamaica, New York, and Mexico. They also referred to each other as the other's king and queen on Instagram. ProVerb also showered his girl with expensive gifts, and they walked the red carpet together at several ceremonies. It was indeed an enviable coupling, but signs of trouble emerged after the rapper deleted all Instagram posts about Laurie in 2018. It later emerged that they had broken up, and sources closed to them claimed they broke up because ProVerb spent too much time with his kids, and Laurie didn't see herself as a stepmom material. Sources close to Laurie later described these insinuations as false, but one thing that is certain is that the couple is no longer together.