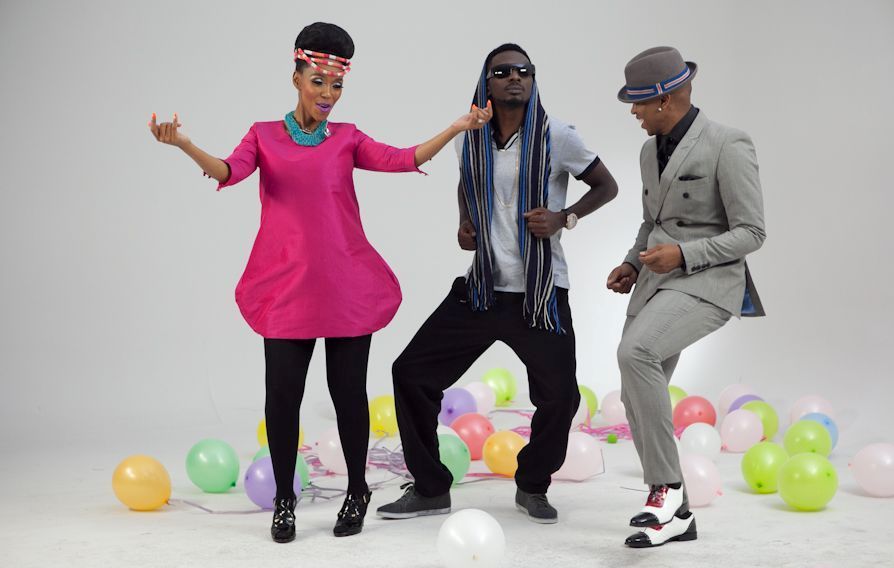 Through the steady growth of the South African economy, one of the biggest success stories of its 20-year of democracy is the growth of the music industry. From the numerous festivals to the success of independent labels to the flourishing of original music and the death of the cover band culture, South African music is thriving and gaining international recognition even bigger that the days of the 1900s Musicians. Testament to that is the fact that the South African Music Awards is the biggest entertainment event on the calendar. Oppikoppi attracts 20,000 alternative rockers.
In a salute to some of the south African musicians that have entertained and nurtured us with their music in one way or the other, a list has been compiled of the 100 greatest South African songs that were ever sang. These songs are not necessarily based on sales, they are the songs that have helped to change and mold South African culture and have become a part of our history, our daily lives and our everyday diction, so that South Africa is not remembered without some of them.
See Also: Top 10 TV Adverts That Rocked South Africa
Here they are, in a chronological order, chosen using distinctive criteria such as musical brilliance, popular success and impact on the national mind. Some tracks have succeeded in one, some two and others the three categories.
100 greatest South African Songs Of All Time
1. Phalafala: By Dolly Rathebe and the Elite Swingsters (1964)
2. Pata Pata: By Miriam Makeba (written in 1957 with Dorothy Masuka, but a global hit in 1967)
3. Master Jack: By Four Jacks And A Jill (1968)
4. Yakhal' Inkomo: By Winston "Mankunku" Ngozi (1968)
5. For your Precious Love: The Flames (1968)
6. The Seagull's Name Was Nelson: By Des and Dawn Lindberg (1971)
7. Nomathemba: By Letta Mbulu (1973)
8. Mama Tembu's Wedding: By Margaret Singana (1973)
9. Stimela: By Hugh Masekela (1974)
10. Mannenberg: By Abdullah Ibrahim (1974)
11. Charlie: By Rabbitt (1975)
12. Blues For a Hip King: By Abdullah Ibrahim (1975)
13. Marabi: By Malombo (1976)
14. Chocolate Toffee: By Saitana (1976)
15. Substitute: By Clout (1978)
16. Universal Men: By Juluka (1979)
17. ZX Dan: By The Radio Rats (1979)
18. Jo Bangles: By Baxtop (1979)
19. Paradise Road: By Joy (1980)
20. Party: By Harari (1981)
21. Man on the Moon: By Ballyhoo (1981)
22. Impi: By Juluka (1981)
23. The Bushman: By Steve Kekana (1982)
24. Isiphiwo: By Soul Brothers (1982)
25. Hey Boy: By Via Afrika (1983)
26. Shadows: By éVoid (1983)
27. Weekend Special: By Brenda Fassie (1983)
28. Shot Down: By The Cherry Faced Lurchers (1983)
29. See Yourself (Clowns): By Ella Mental (1984)
30. Burnout: By Sipho "Hotstix" Mabuse (1984)
31. Is it an Ism or is it Art?: By Niki Daly (1984)
32. Jabulani: By Hotline featuring PJ Powers (1984)
33. I'm in Love with a DJ: By Yvonne Chaka Chaka (1985)
34. Stimela sazeZola: By Mbongeni Ngema (1985)
35. Reggae Vibes is Cool: By Bernoldus Niemand (1985)
36. This Boy: By Sweatband (1986)
37. National Madness: By The Aeroplanes (1986)
38. Change is Pain: By Mzwakhe Mbuli (1986)
39. Homeless: By Ladysmith Black Mambazo (1986)
40. Johnny Calls the Chemist: By Falling Mirror (1986)
41. Now or Never: By Sankomota (1987)
42. Ten Ten Special: By African Jazz Pioneers (1987)
43. Scatterlings of Africa: By Johnny Clegg and Savuka (1987)
44. Weeping: By Bright Blue (1987)
45. Hillbrow: By Johannes Kerkorrel (1988)
46. Quick Quick: By Marcalex (1989)
47. Slave: By Lucky Dube (1990)
48. Shake: By Tananas (1990)
49. Special Star: By Mango Groove (1990)
50. Tomorrow Nation: By O'Yaba (1991)
51. I'm in Love with a Rastaman: By Mahlathini and the Mahotella Queens (1991)
52. Sarafina: By Hugh Masekela (1992)
53. It's About Time: By Boom Shaka (1993)
54. The Crossing: By Johnny Clegg (1993)
55. Mmalo-We: By Bayete (1994)
56. Never Again: By Prophets of Da City (1994)
57. When You Come Back: By Vusi Mahlasela (1994)
58. Waar Was Jy?: By Skeem (1994)
59. Sea Level: By Urban Creep (1995)
60. The Child Inside: By Qkumba Zoo (1995)
61. Kaffir: By Arthur Mafokate (1995)
62. African Dream: By Vicky Sampson (1996)
63. Kiss the Machine: By Battery 9 (1996)
64. Magasman: By Trompies (1997)
65. Stand in your Way: By Just Jinger (1997)
66. Fords Nissans Toys en Beetles: By Brasse vannie Kaap (1997)
67. Shibobo: By TKZee (1998)
68. Vul'indlela: By Brenda Fassie (1998)
69. Yehlisan' Umoya: By Busi Mhlongo (1998)
70. Sondela: By Ringo Madlingozi (1999)
71. Thathi Sgubhu: By Bongo Maffin (1999)
72. Blue Eyes: By Springbok Nude Girls (1999)
73. Genes & Spirits: By Moses Molelekwa (2000)
74. Born in a Taxi: By Blk Sonshine (2000)
75. Nkalakatha: By Mandoza (2000)
76. Afrikaners is Plesierig: By Karen Zoid (2001)
77. Meisie Meisie: By Kurt Darren (2001)
78. Ghetto Fabulous: By Zola & Kaybee (2002)
79. Ndihamba Nawe: By Mafikizolo (2002)
80. Avulekile Amasango: By Ishmael (2002)
81. Picture Perfect: By Perez (2002)
82. Midnight: By 340ml (2003)
83. Umoya: By Skwatta Kamp (2003)
84. Nomvula (After the Rain): By Freshlyground (2003)
85. Destiny: By Malaika (2004)
86. Nizalwa Ngobani: By  Thandiswa Mazwai (2004)
87. Matofotofo: By Pitch Black Afro (2004)
88. Akekh' uGogo: By Mzekezeke (2005)
89. Whistling in Tongues: By Felix Laband (2005)
90. De La Rey: By Bok van Blerk (2006)
91. Sister Bettina: By Mgarimbe (2006)
92. Feel Good: By Lira (2007)
93. Bantu Biko Street: By Simphiwe Dana (2007)
94. Show Dem (Make the Circle Bigger): By JR feat Hip-Hop Pantsula (2009)
95. Cooler as Ekke: By Jack Parow (2010)
96. Enter the Ninja: By Die Antwoord (2010)
97. Fairytale: By Liquideep (2010)
98. Tot Die Son Uitkom: By Van Coke Kartel (2011)
99. Loliwe: By Zahara (2011)
100. Hosanna: By The Brother Moves on (2013)