It is undeniable that technology is changing the way things are done in almost every aspect of human life. This is so much so that any facet of society that has not keyed into these technological advancements in its production chain or service delivery process may end up with very unsatisfied and unhappy customers for the lack of efficiency. One aspect of the global society that has evolved, thanks to innovative applications from the tech side of things is the educational system.
In South African universities, learning and connecting with lecturers and other students in and out of campus has been getting easier; and for students of the North-West University (NWU), it is also very interesting, especially with the introduction of the eFundi, an online learning tool that every student of the institution should take advantage of. To help improve your experience on the portal, we have essayed all you need to know about logging in, changing your password, as well as a brief overview of eFundi and more.
What Is eFundi?
eFundi is an open-source learning management system powered by Sakai and provided by the North-West University. The system which was developed by commercial organizations, communities of academic institutions, and individuals is aimed at providing students and staff of the NWU with modern technological tools to support learning, teaching, research, and also collaboration.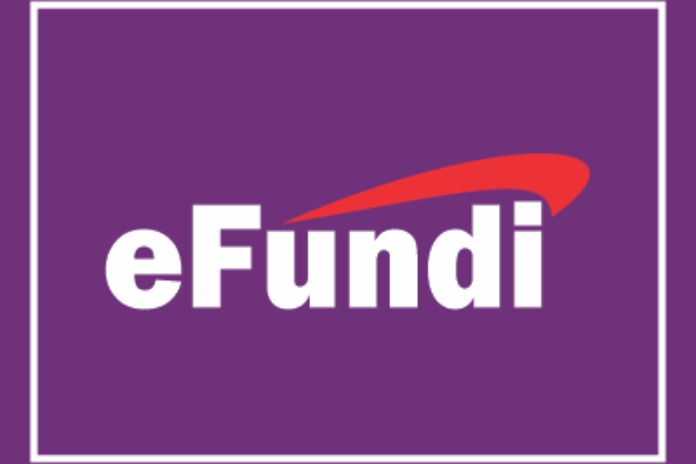 The Sakai platform which eFundi is powered by is distributed under the Educational Community License. This open-source learning management system can be used to perform a wide range of services like familiarizing yourself with the NWU curriculum, checking your admission status, submitting assignments, and conducting group research and studies.
How To Log Into NWU eFundi Gateway
All of the amazing things you can do with eFundi as an NWU student or lecturer will be impossible if you do not know how to log in and access your portal. But not to worry about that, by following the simple steps below, you should be logged in to your portal in no time.
Visit the official NWU eFundi website.
Click on 'Login' at the top right corner of the homepage.
The login page will be displayed on the screen of your device.
Enter the correct username and password. Note that your username is your NWU student number.
Click on the bold 'Login' button to gain access.
After clicking on login, you may notice that eFundi CAS pops up, just follow the prompts. CAS is a private network of NWU, which is the acronym for Central Authentication Service.
How Do I Change or Reset My eFundi Password?
There are two reasons why you may have to change or reset your password. It is either you have forgotten your password or your current password has expired – which happens after every 90 days.
How To Change Your Password If It Expires
It is important to reiterate that your eFundi portal password has a validity duration of 90 days after which you will not be able to access your portal with that password. This means that you should change your password before it expires, however, you can also change the password even after it has expired. To change an expired password, this is what you need to do.
Visit the NWU eFundi website.
Click on the 'Tools' menu bar.
Select 'Reset Password'.
A page containing a short form will be displayed for you to fill.
Enter your university number.
Enter your current password.
Enter a new password using the guidelines provided below the space provided.
Confirm your new password.
How To Reset Forgotten Password
If the reason why you are changing your password is that you forgot it, then try to choose a password you can easily remember for the next 90 days at least. Here is how to reset your password in this situation:
Visit the NWU eFundi website.
Click on the Tools menu bar.
Tap on Reset Password.
Click on the blue Forgot Password text.
Enter your university number.
Input your ID or passport number.
If you are a staff, then you can use the cellphone number option.
Scroll down the page and click on Submit.
Your password will be sent to you via email or SMS, depending on the means of retrieval you provided.
Here Is What You Can Do On Your eFundi Portal
Now you know how to log in to your eFundi portal and how to change or reset your password, it is necessary for you to know what you can do on the portal so as to maximize your access. Below are the different features you can find on eFundi and what you can do with them.
1. Instructions
The eFundi NWU gateway provides access to and relevant instruction for students to be able to do the following:
Online Assessments: With the 'Tests & Quizzes tool', staff and students alike can organize online assessments and quizzes.
Create Group Assignments: Using the 'Assignments tool' on your portal, you can create assignments that other students in your group will also be able to see and do.
Online Discussions: The 'Forums tool' provides a platform where users can organize online discussions.
Organize Lessons: Using the 'Lesson tool', you can organize tests, texts, assignments, and even study contents materials
Coordinate your Grades: With the help of the 'Grade tool', students can not only store their grades but calculate it as well. Staff can also use this tool to dish out grades.
You Can Also Submit You Assessment With The eFundi Assessment Tool or Lesson Tool
Just like you can create assignments on the eFundi portal, you can also submit your assignment as well. Using either the assignment tool or the lesson tool, depending on how your lecturer decides to set up the site.
To submit your assignment with the lesson tool, here is what to do:
Click on the assignment in the lesson too.
Check assignment dues date.
Peruse through the assignment submission instruction.
Browse through your device to get your assignment.
Attach the file.
Below the submissions subheading, you will find the assignment.
Click on Submit.
You will receive a confirmation message to tell you whether it was successful or not.
To submit using the assignment tool, do the following:
Click on the 'Assignment tool'.
Upload the assignment from your device.
Click on 'Submit'.
2. Communication and Collaboration
This feature allows users to do the following:
Work and communicate with each other on Assessments and Discussions.
Access online lessons.
Check announcements.
Read messages and also chat with others.
3. User Connection Features
As the name implies, this feature enables you to connect with other students with who you share similar interests, with so much ease.
4. Site Features
This feature enables lecturers to:
Customize a landing page for their modules.
Keep track of the activities of students using the statistical tool.
Manage resources and users.
Students can also use this feature to create assessments and collaborate.