Mbali Nkosi and Kaizer Motaung started dating in 2016 following his separation from his wife, Catherine Heider. However, their relationship was short-lived, as they parted ways in 2017 after Motaung reconciled with his wife. After sometime, Motaung's marriage finally ended and he made his way back to Mabli. They went official on Instagram in February 2020. Sadly, towards the end of 2020, the beautiful actress revealed that her romance with the former professional footballer had ended. 
There was a time in Mzansi when the list of the coolest and cutest couple would never be complete without the mention of Mbali Nkosi and her then-boyfriend, Kaizer Motaung Junior. The two made everyone want to fall in love with the constant way they shared pictures of each other on social media and all the vacations they always enjoyed. But that was never meant to fast forever.
Mbali Nkosi And Kaizer Motaung Jnr's Love Story Began in 2016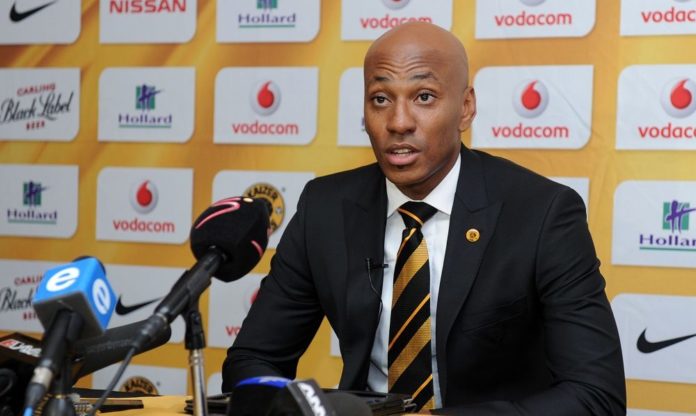 The love story between the actress and the former Kaizer Chiefs striker dates back to 2016. Before this time, the younger Motaung was married to his former wife, Catherine Heider. The marriage came to a halt following a separation in 2016 due to a case of domestic abuse. According to reports, Heider allegedly assaulted Kaizer in front of their domestic help, only to go ahead and claim he was the one that assaulted her.
Motaung set the records straight that his former wife assaulted him, and he got a protection order against the German-born beauty. It was also reported that apart from Motaung, Catherine also assaulted Motaung's mother, who also doubled as the wife of Kaizer Chiefs boss Kaizer Motaung Sr. Amidst all these, the news emerged that Kaizer had found respite for himself in the arms of another woman, Mbali Nkosi.
The first reports that they were an item came out after Motaung was seen kissing the Big Brother Mzansi season 2 finalist and presenter on Hyde Park's rooftop in July. Soon they did not make any effort to keep the relationship private as they seemed to be very much in love. One aspect of their story that was never revealed is how they first met, and the exact time they started dating. Interestingly, Nkosi had already gained fame for herself by the time the relationship became public as a multitalented individual.
She is better known as a TV personality and actress, but more than that, she is also a singer, songwriter, fashion enthusiast, businesswoman, and MC. On his part, Kaizer Motaung Junior is also not one that needs any form of introduction. He is a former professional footballer who has played for 1860 Munich II from 2001 to 2003 and then for Kaizer Chiefs from 2003 to 2014. He also played for the South African under-23 team. Better than his footballing career, he is also known as the son of the founder of Kaizer Chiefs, Kaizer Motaung, who is also a former football player.
Their Relationship Ended When Kaizer Returned To His Wife, And Mbali Got Into Another Relationship
There was no denying that Mbali and Motaung formed a beautiful couple, but even that was insufficient to keep them together for a long time. By 2017, Motaung was back to his wife. This marked an end to the relationship between him and Mbali.
That said, Kaizer Junior was not the only one that seemed to easily move on from the relationship, as it was also the same with the actress who reports claimed she started a relationship with someone whose name was not revealed. Kaizer Junior's marriage still did not survive a second attempt as only a couple of years after getting back with his wife, with whom he has two kids, the two went down the divorce path. Their divorce was everything but amicable following accusations and counter-accusations of physical and mental abuses.
More so, there was a huge fight between the former footballer and his ex-wife over their assets, including property in Germany, which accountant Vince Bhengu, who was appointed as the liquidator of the divorced couple's estate, wanted to liquidate the property. However, Catherine and her father insisted it was not part of the couple's joint assets.
Their Second Coming Back Was In 2019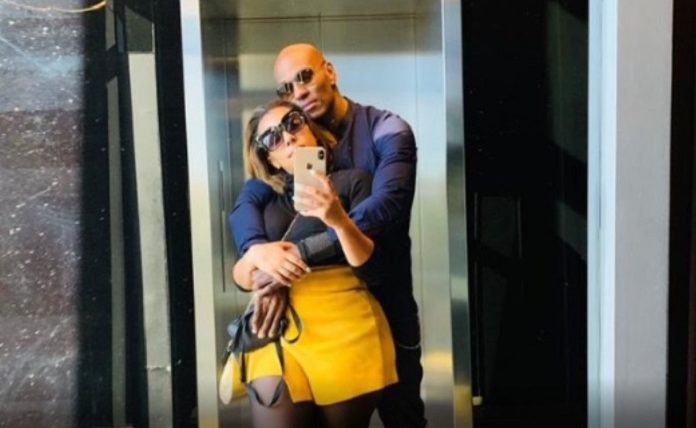 Their first shot at the relationship ended in a dismal failure as they both went on to date other people, but the lovebirds did not give up on themselves as a couple. They still found their ways to the arms of each other after the end of Kaizer's marriage, and Mabli's relationship failed.
Although the exact time they started dating for a second time was unknown, the actress and her former footballer lover went official on Instagram in February 2020 when Mabli shared a picture of Motaung with a caption that it was what Sundays were made of. Speculations are that they were back together since 2019 but kept it all under wraps until they were sure of their feelings for each other.
For a while, the two continued to get tongues wagging with cute pictures of each other on social media. In addition to that, the lovers also seemed rather supportive of each other on social media when Mbali praised her man for all his works through his foundation, and he also praised her. However, the social media display of love was not enough to keep them together for long as, before the end of the year, there were already speculations that the two had parted ways.
This came after the actress, singer, and dancer, who was at the forefront of sharing their pictures on social media, abruptly stopped, and Motaung also stopped posting such pictures. More so, Mbali didn't waste any time deleting all pictures with her former lover on all her social media handles, including Facebook and Instagram. She also unfollowed him on Instagram, making it clear that all was not well between the duo.
They Seem To Be Doing Fine On Their Own
Since the end of their relationship, which failed to lead anywhere after a second trial, both Kaizer Junior and Mbali Nkosi seem to be doing just fine without each other. For now, neither of them seems to be publicly dating anyone.
Before now, the two have been in some interesting relationships. Much earlier in her career, Mbali Nkosi dated actor Pallance Dladla. At a point, the two were so much in love that for the actor's 22nd birthday, Mbali organized a surprise bash for him. Unfortunately, they didn't last long before parting ways.
On his part, Kaizer Motaung Junior has always kept his relationships as private as he can. Hence, the only past relationship he has had publicly was with the woman he came to marry, Katherine Motaung. The two dated for 9 years after first meeting in Munich, where Motaung played football before tying the knot in a simple event in 2012 in Germany.