Alfred Ntombela (born 3 April 1972) is a 51-year-old South African retired actor who became popular for his roles in Sweet 'n Short and Mama Jack. Thanks to his very successful acting career, he accumulated a net worth estimated to be between $1 million (R16,927,937) and $5 million (R84,923,500) before taking a bow from the acting scene in the year 2018.
One of South Africa's funnymen, Alfred Ntombela made waves in the SA film industry. He started his career in the 1980s and during the period from his late 20s to early 30s, he became a household name in the country following his roles in blockbusters such as Mr. Bones (2001), Oh Schuks, I'm Gatvol! (2004), and Mr. Bones 2 (2008). He also scored roles in Sweet n' Short (1991), Mama Jack (2005), and Mad Buddies (2012).
For several years, he worked with legendary South African filmmaker, Leon Schuster, appearing in a plethora of his movies. This, actually helped him climb the ladder in the film industry. Throughout the over 30 years he spent acting, Alfred endeared himself to many with the fast-paced Joker-like laugh that he termed "God's gift." Although Alfred Ntombela decided to quit acting in his late forties, he accomplished a lot during his active career days, having made a lot from his exploits as a comedy actor.
Summary of Alfred Ntombela's Biography
Full name: Alfred Ntombela
Nickname: Shorty
Gender: Male
Date of birth: 3 April 1972
Place of Birth: Vosloorus, Ekhurhuleni, Gauteng
Alfred Ntombela's Age: 51Years Old

Ethnicity: Black
Nationality: South African
Zodiac Sign: Aries
Sexual Orientation: Straight
Marital Status: Married
Alfred Ntombela's Wife: Promise Malatji
Occupation: Comedian, director, producer, CEO of SCAP Twitter, and retired actor
Alfred Ntombela's Height in Inches: 3 feet 9 inches
Alfred Ntombela's Height in Centimetres: 114.3
Alfred Ntombela's Net worth: Between $1 million and $5 million
Famous for: Occupation: Comedian, director, producer, CEO of SCAP Twitter, and retired actor
Alfred Ntombela's Instagram: @alfredntombela
Twitter: @alfredntombela
Facebook: @AlfredNtombelaAkaShorty
Alfred Ntombela Looks Too Young For His Age
Ntombela has a small stature that mostly landed him child roles during his active career days. The chubby actor was born in Vosloorus, Ekhurhuleni, Gauteng in South Africa on April 3rd, 1972. Thus, he is presently 51 years old. Many who are not aware of his age normally take him to be a child due to the roles he played in movies and his stature doesn't help matters. Also known as Shorty, Alfred Ntombela stands at a height of 3 feet 9 inches (1.14 m). Even though his native language is Zulu, he can fluently speak Afrikaans and English.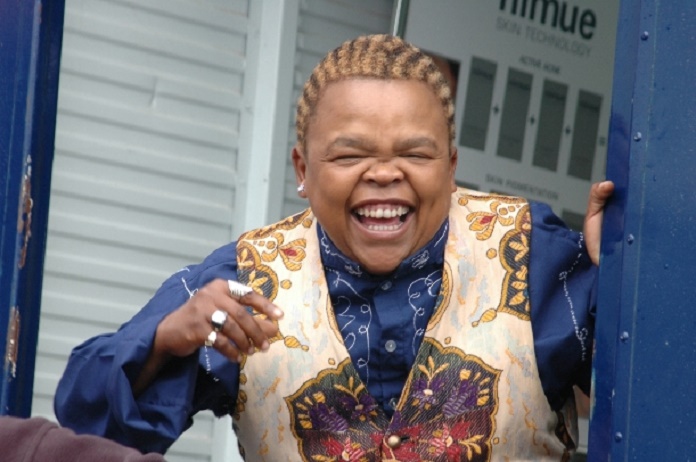 He Had a Challenging Childhood
Alfred survived a rough early life. While his young mother was pregnant with him, she abandoned his father who was a white man because of the fear of getting excommunicated from society for having a child with a white man. She gave birth to Alfred and abandoned him when he was a few weeks old to the care of her uncle's wife who brought him up. Alfred Ntombela learned about his father's death when he was three years old and unfortunately, he didn't meet him before his demise. He also found out years later that he had half-brothers from his father's side.
Because his birth was not officially registered, the actor had issues accessing basic education. Even when he started school, he was considered too young to learn by his teachers because of his small stature. He then proved them wrong by getting correctly the barrage of questions they threw at him.
Shorty Started Acting in His Teens
Alfred Ntombela began his journey in the South African film industry in his formative years. He was helped by Ken Gampu who was known for his role in No Good Friday (1958). The late actor lived a stone's throw from where Alfred resided while growing up. So, Shorty pleaded with him to get him acting gigs as he was passionate about acting. With his pleas falling kindly to Ken's ears, he hooked him up with a job at the Heyns Films in Halfway House. Later on, Ken Gampu secured a role for the actor in a kids' show titled Jabu Ikhaya Labantwana.
The TV series was a mega-hit in the early '80s. It was aired in English and Zulu (with subtitles). Alfred Ntombela appeared on the show for five years and became popular with the public. Gampu subsequently took him to an editing studio where Leon Schuster was having an audition for one of his movies. His performance during the audition wasn't quite impressive enough to land him a role in the film, but his hysterical Alfred Ntombela laugh caught Schuster's interest and the filmmaker gave him a role outrightly. He afterward picked up more acting roles and established himself as a well-talented actor.
At The Age of 30, Alfred Ntombela Had Already Become Famous in The Rainbow Nation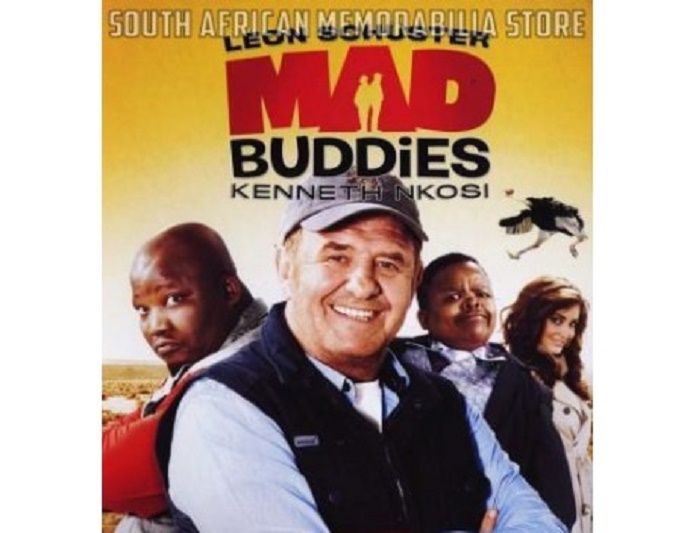 In 1990, at the age of 18, Ntombela was featured as Bambo in Leon Schuster's debut film, Oh Schucks! Here Comes UNTAG (Kwagga Strikes Back). The South African comedy movie which was written and produced by Paul Slabolepszy and Leon Schuster follows the story of Kwagga 'The Lion-Killer' Robertse, a rugged farmer who was having problems with a corrupt United Nations peacekeeper. The movie stars Alfred Ntombela alongside Karl Johnson and Bill Flynn. In the next year, the famed actor played Alfred Short in another Schuster movie titled Sweet n' Short.
The movie was released in South Africa in December 1991 and then in Hungary in January 1993. After staying for eight years without landing an acting role, Shorty secured the role of Themba Ndlovu in Alec to the Rescue in 1999. He then became a movie star in the year 2001, when he was 29 years old as he played a comic role in the mega-hit comedy film, Mr. Bones. He featured alongside Leon Schuster (who played the titular role) and Faizon Love. The slapstick comedy movie was a box office hit as it racked up R33 million at the SA box office and emerged as the highest-grossing South African film of all time that year.
The movie, however, was beaten to the spot by its sequel, Mr. Bones 2: Back from the Past that grossed R70.8 million. Alfred Ntombela also starred in Mr. Bones 2, which was premiered in Durban at the Inkosi Albert Luthuli International Convention Centre on November 13th, 2008, and was released worldwide on November 27th of the same year. Prior to scoring a role in Mr. Bones 2, Alfred increased his height of fame by putting up outstanding performances in Oh Schucks, I'm Gatvol! (2004) and Mama Jack (2005). Later in 2012, he was cast in Mad Buddies, as well as Copposites.
He Took A Bow From The Acting Scene At Age 46
Since landing a child role in Leon Schuster's film after he was linked to the filmmaker by Ken Gampu, Alfred Ntombela fostered a strong relationship with Schuster which resulted in many decades of collaborations. Unarguably, the veteran filmmaker contributed to Ntombela's acting career success as he featured the actor in several of his works. After over three decades of putting smiles on the faces of his audiences with an amazing sense of humor, the Mama Jack star decided to quit acting in the year 2018, at the age of forty-six.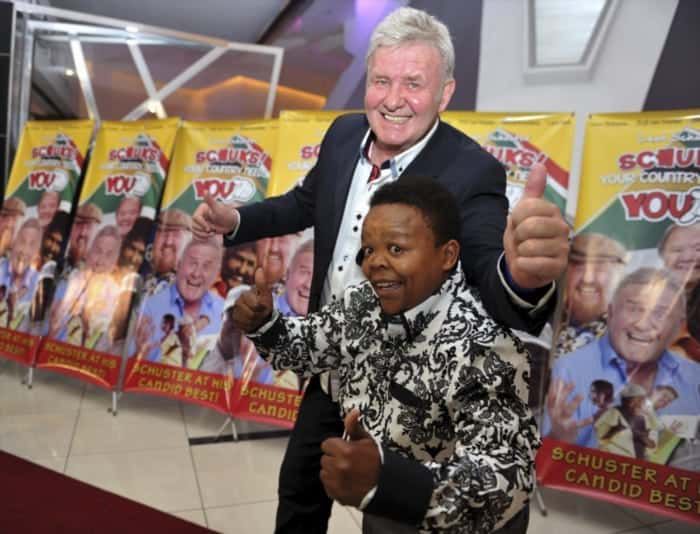 However, there are reports that he is planning on making a comeback to the silver screen with the third instalment of Mr. Bones film series. He is currently working on the project with his longtime friend and work partner, Leon Schuster. According to Alfred Ntombela, Mr. Bones 3 will be quite fun to watch and would keep audiences glued to their screens till the end of the movie.
List of Alfred's Best Known Films
Sweet n' Short (1991)
Mr. Bones (2001)
Mama Jack (2005)
Mr. Bones 2 (2008)
Mad Buddies (2012)
How Much Money Did Alfred Ntombela Make Before He Retired From Acting?
Alfred Ntombela garnered an estimated wealth hovering between $1 million and $5 million from his palmy career in acting before retiring. Over the course of his career, he became a brand in SA, thanks to his collaborations with Leon Schuster. He first starred in his movie, Oh Shucks! Here Comes UNTAG (Kwagga Strikes Back) in 1990. Afterwards, he mostly had roles in Leon Schuster's films which include Sweet n' Short (1991), Oh Schuks, I'm Gatvol! (2004), Schuks Tshabalala's Survival Guide to South Africa (2010), Mad Buddies (2012), and Schuks! Your Country Needs You (2013).
Even though it's not known how much Ntombela earned from his works with Schuster, he must have gathered a significant fortune, enough to get him a house in Thokoza, Ekurhuleni which he gifted his ex-fiancée. Also, he reportedly owns a home in Krugersdorp, Mogale City in Gauteng, and drives a BMW i8 worth over $80,000.