There are a number of reasons why one may need to get a loan from the bank. Whether it's to expand your business, build a house, further your education or to execute certain other related personal projects, getting a loan sometimes becomes the best way to accomplish the aforementioned tasks.
However, there is a right way to go about securing a loan from African Bank Limited and there are certain requirements one has to meet to be in the right position to qualify for a loan whether it's online or via physical meetings. Let's take a look at the African Bank loan requirements and online application procedures.
Types of African Bank Loans
While the focus is on the African Bank loan requirements and online application procedures, it's important to know the different types of loans obtainable at the bank, including African bank loans for blacklisted, African bank consolidation loans, African bank personal loans, and African bank business loans. Without further ado, let's explore the different types of African Bank loans.
African Bank Loans For Blacklisted
In layman's terms, being blacklisted simply means that banks consider it too much of a risk to loan money to you. This might be a result of bad credit or bad debt history. This is a condition that is not uncommon for a good number of individuals in South Africa. African Bank, being one of the biggest banking service providers in South Africa, provides a wide range of services to customers with each service tailored to suit the individual needs of each customer.
However, they do not provide these unique services to blacklisted candidates who are essentially people with bad credits and who do not meet up with the basic requirements of African Bank, a registered credit provider with the National Credit Regulator. This simply indicates that the services provided by African Bank must be compliant with the National Credit Act which isn't favorable to people with bad credit or blacklisted individuals.
African Bank Consolidation Loan
African Bank consolidation loan is a type of loan that makes it possible for you to lump all your debts together, up to five of them into a single and manageable loan. This is the type of loan that most South Africans in the Blacklisted category go for as it enables them to borrow up to R250,000 to service their outstanding debts and still have a substantial amount at the end of the loan period to take care of other personal needs.
One downside to a consolidation loan is that a good number of South Africans misuse the extra cash and suddenly find themselves in more debt. There is also the reality that taking out a consolidation loan means that one may likely have to be in debt longer than he would have liked. The crucial advantage in getting a consolidation loan from African Bank is that when used properly, the loanee gets a much-needed relief from the pressures that being in debt can bring.
African Bank Personal Loans
African Bank Personal Loan is just that, personal. It is a loan that most people get to take for their personal needs. Whether it is to further their studies, buy a car, start a business, finance a holiday, pay for a wedding, or even consolidate debts, Personal loans are a popular choice.
It is however important to understand the terms and conditions of your service provider so you don't get yourself into a jam that you cannot get out of. It is also important to realize that getting a personal loan means you have to have a budget in place to repay said loan. It also helps if your credit score is high as it will be faster and easier to facilitate a loan if your credit is high.
Don't bite off more than you can chew when it comes to borrowing money from a financial institution like African Bank. Simply put, don't take out more than one loan application at a time as it will hurt your line of credit and ultimately become more difficult to manage.
African Bank Business Loans
African Bank Business Loans is primarily designed to help businesses get to the next level. In some ways, it is similar to personal loans with the only noticeable difference being that it is obtained with a registered business name. At every stage of the business when growth occurs, a business loan from African Bank is the best and safest bet for most South Africans.
These might include building a good credit history, changing the location of the shop as a result of the positive growth of the business, getting more hired hands on deck, keeping up with the relevant trends in the business, or purchasing new business equipment.
African Bank Online Loan Application
Getting a loan from African Bank can be done one of two ways, you can either choose to visit the nearest branch of the bank in your location or do it online. The majority of the bank's clients, existing or potential, prefer to use the online platform as it cuts out any unnecessary stress, including but not relegated to queuing up to get service.
The requirements or processes do not vary or depend on the platform you choose as they are one and the same. These processes include non-negotiable requirements including:
You must be at least 18 years old or older
You must provide your most recent proof of income reflecting three salary deposits
You must provide proof of residence and it must not be older than three months
You must also provide the latest bank statements which must reflect three salary deposits
African Bank Loan Requirements
African Bank, like many other financial institutions, makes certain demands of loan applicants before their request for a loan is granted. These requirements may vary depending on the type of loan you may be applying for. However, it is important to know that any additional requirement originates from the basic requirements which would be mentioned shortly.
Credit Score And History: Based on factors such as payment history, amount of outstanding debt, and length of credit history. Credit scores have a range from about 300 to 850 and African Bank, like most other financial institutions, requires a credit score of at least 600.
Income: The income requirements depend on how much you want to borrow and are simply a way of making sure you have the means and ability to pay back what was borrowed at the right time. These income requirements include recent bank statements, recent tax returns, and signed letters from employers for those working for others.
Collateral: This is a fail-proof plan devised and employed by African Bank and others like it to ensure that their investment is protected. Here you are required to produce or provide valuable assets commensurate to the amount you are borrowing. In the event that you are unable to repay the loan at the stipulated and agreed upon period, the bank automatically takes possession of the pledged asset.
Can You Get African Bank Loan Without Payslip?
Getting a loan without a payslip in African Bank is impossible. Along with bank statements and proof of income, payslips are vital to the loan application process in an African bank. There are financial institutions like FNB, Binixo, Peer-to-peer lenders, RCS, and Loan City, that facilitate loan applications without payslips, but it is highly unlikely that you will get such a service from African Bank.
African Bank Loan Application Status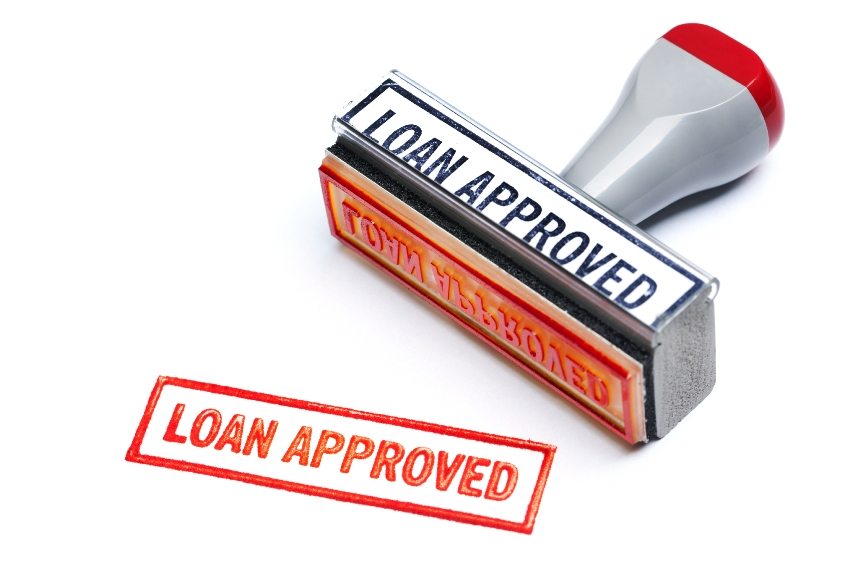 The African Bank loan application status simply lets you know whether your loan application has been approved by the bank. This can be achieved in two different ways, online and offline.
How to check your loan status online
This is the easiest and more convenient way of checking your loan application status with African Bank. Simply visit their website at africanbank.co.za and input the following details at the designated places:
Application reference number: generated by the bank when the loan application was made
Mobile number: which you provided on the loan application form
Date of birth: also provided on the loan application form
Name: Your identity
How to check your loan status offline
This form of checking your loan application status is tedious, to say the least. However, it is still one of the ways a good number of the bank's clients prefer to check out their status. It simply requires you to go to the nearest branch of African Bank with a valid means of identification and the Application Reference Number (ARN) which was generated at the time of application.
Once these items are verified, you will be directed to a customer service agent who will in turn assist you in verifying the status of your loan application in a matter of minutes.
How Long Does African Bank Take To Pay Out A Loan?
Usually, this takes around three working days or 72 hours from the date on which the loan was approved and paid out. However, a client with access to African Bank My World Account will have the funds on the day the loan was approved and paid out.