When visiting the friendly city, finding accommodation in Port Elizabeth is the least of your worries. It is a wonder why Port Elizabeth does not get as much recognition as it deserves when it is currently one of South Africa's biggest and most beautiful cities.
The coastal city has earned itself many nicknames such as 'the friendly city' and 'the windy city', but its most popular alias is 'the bay'. The beautiful local and enticing weather is only part of the reasons why The Bay is home to some of South Africa's most beautiful hotels.
With a variety of choices in lodges, campsites, boutique hotels, students hostels, serviced apartments and five-star hotels, you will never lack a choice of accommodation in Port Elizabeth.
Lodges In Port Elizabeth
While retaining all the class that the accommodation in Port Elizabeth is known for, lodges offer a more affordable option.
City Lodge Hotel Port Elizabeth 
Located along Beach Road, City Lodge offers free WiFi and free parking. It has an outdoor pool, restaurant, bar, laundry service, and a fitness center. Not only is it kid friendly, it is also handicap-accessible. The City Lodge has been commended for its location as well as its commendable staff.
Road Lodge Port Elizabeth
Road Lodge aims to offer you a comfortable stay while remaining affordable. After all, going on a holiday shouldn't have to cost you your entire life's savings. The best part about this is that the Road Lodge is located near some of Port Elizabeth's favorite attractions. The 92 room lodge offers a wide array of services that will appeal to the guests here.
Some other popular options for Port Elizabeth Lodges include Thunzi Bush Lodge, Ibhayi Town Lodge, PineLodge Resort & Conference Centre and Amani Guest Lodge.
Hotels in Port Elizabeth
When it comes to hotels, Port Elizabeth has it all.
Beachside hotels, five-star hotels, cheap hotels, boutique hotels? Port Elizabeth has it all. And superbly, they all come with class and elegance.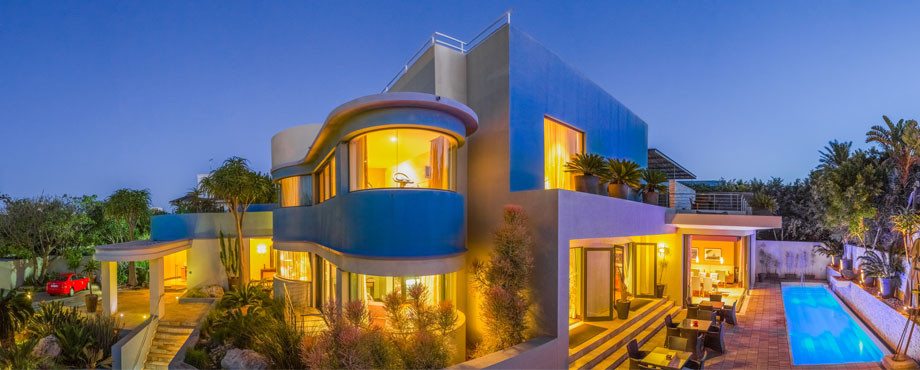 If you're looking for luxury accommodation in Port Elizabeth look no further than:
The Boardwalk Hotel & Casino
Radisson Blu Hotel
The Kelway Hotel
Hacklewood Hill Country House
The Beach Hotel
The Paxton Hotel
The Boardwalk Hotel & Casino is not far from the Port Elizabeth International Airport and the Shark Rock Views. You are rewarded with beautiful views of the Indian Ocean during your stay here.
See Also: All The Amazing Places To Visit On Your Tour Of Durban
The Casino and entertainment complex of this hotel does not hold back on the fun, offering more entertainment and excitement than you can imagine with over 900 slot machines.
As expected, the rooms are fully furnished with sitting areas, flat screen TVs, coffee making equipment – some even have private patios. A spa, a gym, and two swimming pools are also at your disposal.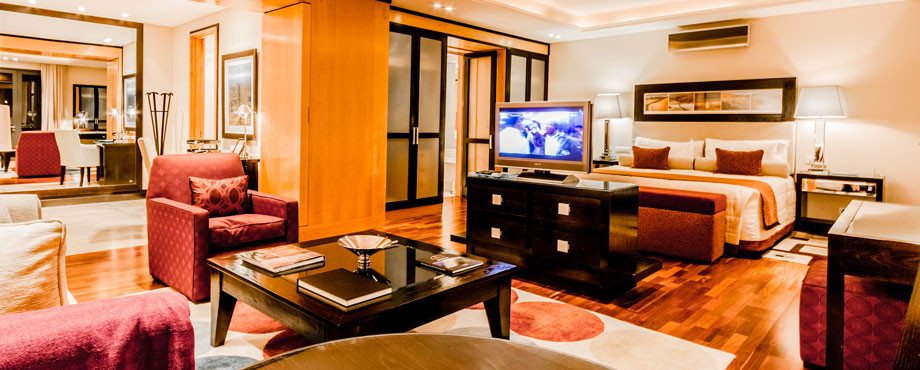 If you believe in the 'less is more' philosophy, then maybe boutique hotels are just what you're looking for.
Some of the more popular options among boutique hotels include:
The Hub Boutique Hotel
No. 5 Boutique Art Hotel
Ahoy Boutique Hotel
Isango Gate Boutique Hotel
The No. 5 Boutique Art Hotel offers affordability alongside its five-star rating. Only a ten-minute walk from the beach, the No. 5 Boutique Art hotel is also within close distance to the Boardwalk Casino and the Kragga Kamma Game Park.
The suites come with private balconies, sitting areas, and minibars. Free WiFi, flat-screen TV, satellite channels and DVD players are also available. Two bars, an upscale restaurant, a pool and a spa are also some of the other amenities available.
Read Also: Cape Town Tourism: Your Guide To Exploring The City
Backpackers Housing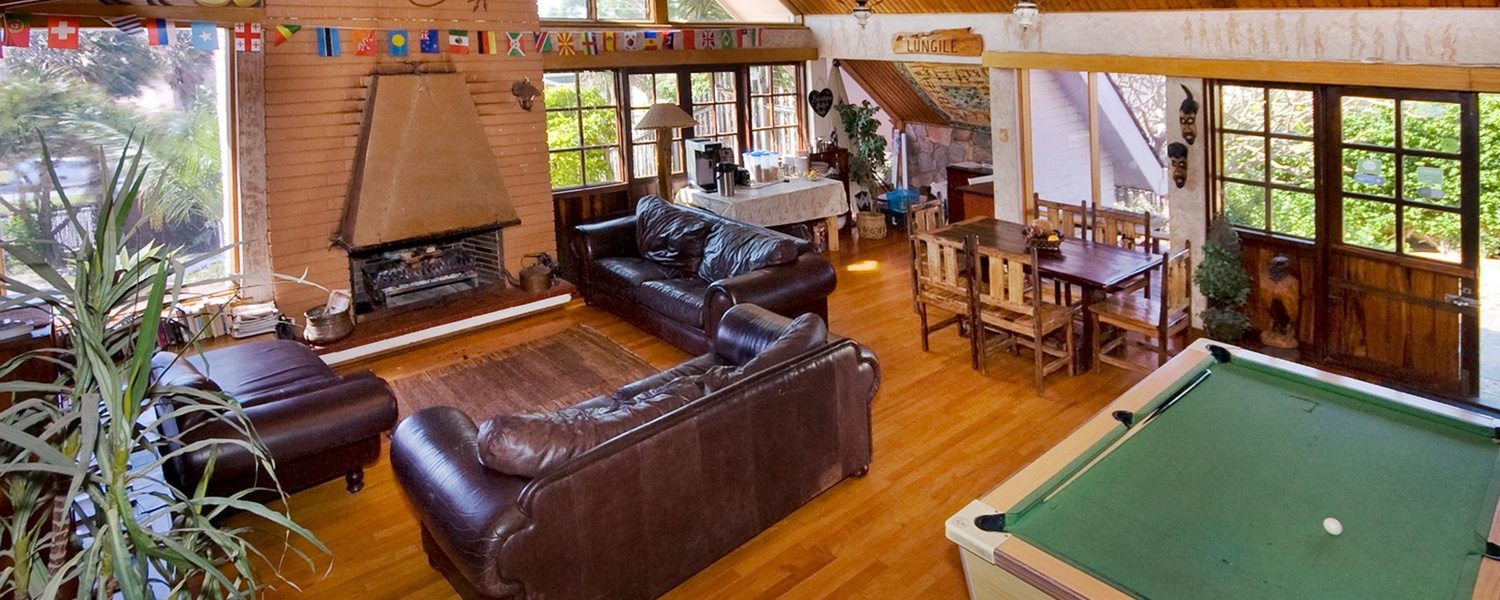 If you're looking for more understated but quality housing, then consider:
Lungile Backpackers
Jikeleza Lodge International Backpackers
The Hippo Backpackers
These options offer a different kind of experience than the aforementioned choices because there is a more relaxed, fun atmosphere and more interaction between the guests. You are given more opportunities here to make new friends on the same exploration journey as you are.
Lungile Backpackers, for example, is only an 8-minute walk from the beach. It is quite near the Nelson Mandela Metropolitan Art Museum, in case you decide to stretch your legs and expand your mind.
The mixed-sex, 12-bed dorm rooms have free WiFi, communal areas – lounge, fireplace, pool table and kitchen facilities, an outdoor pool and a garden. Private rooms are also available.
Bed & Breakfast Accommodation
Beachwalk Bed & Breakfast, Algoa Bay Bed & Breakfast, St Phillips Bed & Breakfast, Millard Crescent Bed & Breakfast, Greenacres Lodge Bed & Breakfast should definitely be on your list of consideration if you decide to go for Bed & Breakfast accommodations.
The easy atmosphere of Bed & Breakfast inns has to be what is usually most appealing. However, in Port Elizabeth, it has to be the views.
Algoa B&B is laid back and suburban. Close to the Boardwalk Entertainment Complex, it is also just a few minutes walk from King's beach and St George's Park.
Algoa's 10 bedrooms have free internet access satellite TV and coffee making equipment. Outside the rooms – private parking with remote access, barbecue grill, and a guest lounge are all available.
With the excess of choices of accommodation in Port Elizabeth, it definitely means that you will no doubt find one that caters to your exact needs and your exact taste.