ABSA prides itself on being customer-obsessed and with the way they come up with initiatives to make banking very convenient for customers, you can agree with the fact that they are truly customer-oriented. Their major goal is to satisfy customers to the point that they recommend them to friends and family, which may account for how they have become one of Africa's largest diversified financial groups on the JSE list. In the meantime, ABSA has launched a universal branch code in order to make online and international banking easier for clients.
Individuals who do a lot of online and international banking transactions must have come across platforms that request a universal branch code or branch code. Oftentimes, just like every other bank's universal or branch code, memorizing the ABSA universal branch code and individual branch codes can be very difficult. So, to save yourself that stress, you can simply bookmark this page, so that whenever you need to use a code, instead of searching you can just come here.
What Is ABSA Universal Branch Code?
A universal branch code can also be called a common or generic branch code. It does not mean that it can be used for any bank, rather all banks have their unique universal branch code that can be used for any branch. Although all ABSA branches have their individual branch codes for online transactions, the bank launched the universal branch code to make online banking easier.
It saves you the stress of making mistakes when carrying out online transactions. With this code, be rest assured that you are sending money to the right bank account irrespective of the branch you opened the account with.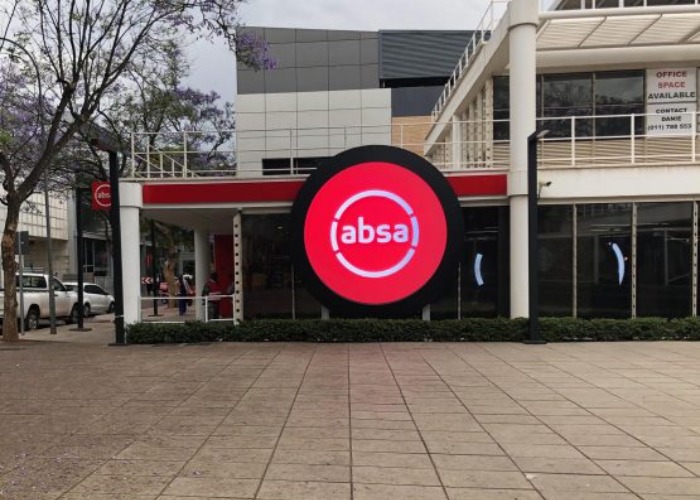 So, rather than trying to memorize different branch codes, if you frequently do online transactions, you can just try to memorize the ABSA universal branch code. Alternatively, you can save the code as a number on your mobile phone, so that whenever you are asked to provide it for online transactions, it is always handy.
The ABSA universal branch code that works for all kinds of online transactions both national and international is 632005.
ABSA Branch Codes For All Branches
ABSA also has branch codes for all the individual branches. In place of the universal code, if you are sure of the branch where the account you are making payments to was opened, you can use the branch code for online transactions instead of the universal branch code.
The ABSA universal branch code was introduced to eliminate mistakes with the exact branch code to use. However, despite the advantage of using the universal code, if the online platform requests the exact branch code, you should make use of the particular branch code.
Memorizing all the branch codes can be difficult, which is why you may want to bookmark this page to save you the stress of always searching for it. Here are the branch codes of several ABSA branches in South Africa:
| | | |
| --- | --- | --- |
| Branch | Address | Code |
| ABSA Goodwood | Shop 29, Voortrekker Road, Goodwood St, Goodwood, 7460 | 632005 |
| Daveyton ABSA | Daveyton Center Shop 57, Cnr Turntun & Eisselen street, Daveyton | 630640 |
| ABSA Overport | 204 Boulevard Level, Overport City, Berea | 630599 |
| Rosslyn ABSA | Shop 2,3,4 Rosstax Centre, Martinus Street, Rosslyn | 335845 |
| ABSA Port Edward | Port Edward Mall | 630588 |
| ABSA Orkney | Shakespearelaan 59 | 335038 |
| ABSA Bank The Grove | Shop l68 & l69, Simon Vermooten & Lynnwood Ridge, Lynnwood Ridge | 630919 |
| ABSA Kuilsriver | Voortrekkersentrum, Van Riebeeckstraat 82 | 523810 |
| ABSA  Atteridgeville | Near Super Stadium, Maunda street, Atteridgeville | 630768 |
| ABSA Preller Square | Preller Plein Centre, 25 Graaff-Reinete Street, Dan Pienaar | 630227 |
| ABSA Secunda | Main Shopping Centre SECUNDA, Secunda | 334644 |
| ABSA Fourways | Shop G 99 Fourways Mall, Fourways | 630183 |
| ABSA Fish Hoek | Town Square Center Main Road | 334309 |
| ABSA Polokwane | 70 Hans Van Rensburg Street | 334248 |
| ABSA Vanderbijlpark | Vesco Building Beyer Street, Vanderbijlpark | 630237 |
| ABSA Bloemfontein | Brandwag Sentrum Stapelberg Str, Brandwag | 517734 |
| ABSA East London | 99 Oxford Street | 635421 |
| ABSA Moloto | Moloto Big Tree Mall Shopping Centre | 630604 |
| ABSA Middelburg Mall | 3a Tambo Street, Middleburg | 630397 |
| ABSA Table Bay Mall | Delphi Office Park, Raats Drive, Tableview | 630397 |
| ABSA Mossel Bay | 52 Marsh St, Mossel Bay, 6500 | 420014 |
| Mkhuhlu ABSA | Mkhuhlu Plaza Shop 10, Kruger Park Road, Nelspruit | 630240 |
| ABSA Mahube | Mahube Multipurpose Center c/o Tsamaya, & Maluleke Roads, Mamelodi | 630602 |
| ABSA Tom Street Potchefstroom | 94 Tom Street, Potchefstroom | 335538 |
| ABSA Van Der Walt Street | Volkskas Centre, 230 Van Der Walt Street, 16th floor, Pretoria | 630827 |
| ABSA Ithala Pinewalk | Shop no. 8 Pinewalk Center | 756626 |
| ABSA Ithala Gardiner street | Shop 62a & b Mutual Mall | 754126 |
| ABSA Ithala Phlani valley | Shop 17 Philni valley, f 1325 and 868 | 756826 |
| ABSA Ithala bergville | Ithala Bergville, lot 98/1 | 756926 |
| ABSA Ithala Dalton | Shop no.16 Basil Shopping Centre, 1 Noordsberg Road | 756226 |
What Is The Difference Between Universal Branch Code And Branch Code?
A lot of people, including those who do a lot of online or internet banking, have not been able to wrap their heads around the exact difference between the universal or generic branch code and individual branch codes is.
While a universal branch code is a six-digit number issued by the Central Bank as a means of identification for all branches of a particular bank, the branch code is not issued by the Central Bank. With the universal branch code, a bank can be identified internationally irrespective of the location, but, with the individual branch code, you can identify the exact branch you want to make payments to.
The generic branch code is easier and more convenient to use, like we have already stated, with a generic branch code, you can overcome the issues of mistakenly using the wrong branch code when carrying out international and online transactions.
Similarities Between Generic Branch Code And Individual Branch Codes
The only similarity between the universal branch code and the individual branch codes is the fact that both can be used for all internet or online banking. When asked to provide your bank code, you can enter either of them.
But with the individual branch code, you should be careful enough to provide the right code. ABSA has a lot of branches and finding the right code for your branch may be difficult. If you really just want to use a branch code, to avoid unwanted errors, you can make use of the list above.
You Can Also Receive Online International Payments With ABSA Swift
If you are someone who does a lot of international transfers, another code you should be familiar with is the ABSA Swift code. It allows you to transfer money with ease to your international account. With the ABSA Swift code, you can track your transfer and also determine when you want the transfer to be executed.
The ABSA Swift code for international transfer is ABSAZAJJ.
How Do I Use ABSA Swift?
Log in to ABSA online.
Under the payment tab, select Fund Transfer.
In order to receive money, send your account number, ABSA Swift code, and the clearing code – 632005 – to the sender.