Steve Komphela is a South African football coach with an estimated net worth of $4 million (about 70,787,904.00 ZAR). Being one of the highest-paid South African coaches, he is able to afford whatever he wants, and this includes a Lamborghini Gallardo and 2018 Mercedes-Benz SLC Class among other things.
Most people know Steve Komphela as a football coach who is currently heading the South African Premier Soccer League (PSL) side, Mamelodi Sundowns. However, before he became a coach, he was an outstanding footballer who played for major clubs in the PSL, including the Kaizer Chiefs and even the South African National team. Although he is currently one of the richest coaches in the South African football arena with an estimated net worth of $4 million, Steve Komphela amassed a good part of his net worth and fame from playing football for about 12 years.
Aside from being one of the richest and highest-paid coaches in South Africa, Komphela is also one of the most stylish. He does not let his busy schedule come in between him and being fashionable. He has also ventured into teaching and being a TV presenter, and these have further contributed to his net worth.
How Steve Komphela's 12 Years As A Football Player Contributed To His $4 Million Net Worth
Steve Komphela started his football career in the NSL Second Division with Klerksdorp City in 1985. After 80 appearances and scoring four goals for the club, he moved to Free State Stars in 1989, and in the space of three years, he scored 14 goals for the club. While playing for the Free State Stars, his outstanding talent earned him a call up to join the South African national team.
He later joined Kaizer Chiefs in 1993 but did not stay till the end of the season as he signed a contract with Gaziantepspor and played with the Turkish football side for three years before he moved to Çanakkale Dardanelspor – where he finally retired. He played for the South African national team between 1992 and 1995 and amassed 24 appearances for Bafana Bafana without scoring any goal. As captain of the team, Komphela led Bafana Bafana to the FIFA World Cup qualification in 1992.
The exact amount of money he made from all these football clubs he played for is not known, but they contributed immensely to his current net worth. His success in his playing days paved the way for him to become a coach.
He Is Currently One Of The Highest-paid South African Coaches
Steve Komphela started his coaching career with Manning Rangers F.C. in 2002. After one year, he moved to Dynamos, and in 2004, he coached the South African under-20 team. The next year, he moved on to Maritzburg United from where he was moved up to the South African under-23 team which he coached from 2005 to 2008.
In 2008, he went on to coach Free State Stars, one of the clubs he played for during his early football career. After working with them for one year, he moved on to Platinum Stars where he stayed for another year before going back to Free State Stars from 2010 to 2013. In 2012, he served as a caretaker for the South African team.
In 2014, he started managing Maritzburg United and after one year, he became the coach of Kaizer Chiefs, one of South Africa's biggest football clubs, He signed a three-year contract with the AmaKhosis but unfortunately, he could not stay to the end of his contract.
Steve Komphela was forced to resign from his role in Kaizer Chiefs before the end of his contract because he was unable to bring any trophy home for the club which led to discontent among the fanbase who also always launched violent protests against him in every match.
Not long after resigning from Kaizer Chiefs, Komphela landed another coaching job with Bloemfontein Celtic and made his debut with the club in the 2018/2019 season and going on a winning run that stretched six consecutive games – to the surprise of everyone. His team even had a 2-2 draw with Kaizer Chiefs which was a big deal for Steve Komphela's career, considering all the issues he had with the Chiefs.
Steve Komphela became the manager of Golden Arrows in 2019 but surprisingly, he resigned from the job, and the next day, announced that he will be joining Mamelodi Sundowns. He currently receives a salary of between R500,000 to R600,000.
The exact amount he received as salary in total and the possible benefits he made from his managerial jobs is not known, but with his estimated current salary, you can tell that he was well paid for his services.
Steve Komphela Also Made Money From Being A Life Orientation Teacher And A TV Presenter
Aside from being a professional footballer, Steve Komphela is also a professional teacher. After graduating from secondary school, he went on to earn his teacher's diploma from Free State's Tshiya College.
After earning his teacher's diploma, he taught at the Johannesburg Secondary School as a life orientation teacher. But just like his salary from his football career, the amount he received from this job is also not known.
Steve Komphela was also a TV presenter as he successfully hosted his own talk show on the channel, Canakkale Dardanelspor AS. The amount he made from this endeavor is also not known. Despite the fact that the exact amounts he gets from all his efforts are mostly unknown, he has been able to build a net worth of up to $4 million.
The Coach Loves Looking Good And Owns Some Nice And Fast Cars
Scrolling through Steve Komphela's Instagram account, you can't help but notice that he is someone who has an eye for the good stuff. Aside from the nice fitted shirts and trousers, you also can't help but notice those bold and expensive watches that he never fails to wear.
He is also married to Mamoepi Komphela, and together they have three children named Nombuyiselo, Nomalanga, and Noxolo. Steve Komphela takes very good care of his family and spends his fortune on them as well. He undeniably has an eye for good things, and this shows off in his love for cars. He has two known expensive cars, including a Lamborghini. Here is a list of the automobiles Steve Komphela affords with his net worth.
1. Harley Davidson
Price: $44,039 (estimated)
Wheelbase: 59.5 in (1,511 mm)
Dimensions; L : 87.6 in (2,226 mm) W : 32.1 in (815 mm) H : 27.9 in (709 mm)
Seat height: 25 in (640 mm)
Weight: 480 lb (220 kg)
2. Lamborghini Gallardo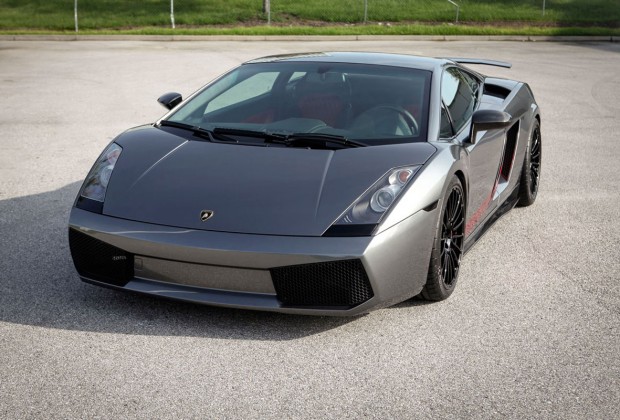 Price: R3 million (estimated)
Engine Displacement (cc): 5204
560bhp@8000rpmMax Power (bhp@rpm)
540Nm@6500rpm Max Torque (nm@rpm)
2 Seating Capacity
3. 2018 Mercedes-Benz SLC Class
Price: R178 million (estimated)
2.0 L/121: Displacement
241 @ 5550: Horsepower (Net @ RPM)
273 @ 1300: Torque (Net @ RPM)
Intercooled Turbo Premium Unleaded I-4: Engine