Hungani Ndlovu (born June 19, 1994) is a South African actor, dancer, presenter, and DJ named DJ Grizy. The 29 year-old Mpumalanga native is famous for appearing in TV shows like Memoir of an Honest Voice, Sipho, and Scandal!
Ndlovu, who is married to fellow actress Stephanie Sandows, is grounded in more than one craft and is making giant strides on all fronts. While he may not have as many acting roles under his belt for someone who has been in the business for two decades, he has recorded some important milestones along the way.
Summary of Hungani Ndlovu's Biography
Full Name: Hungani Malcolm Ndlovu
Gender: Male
Date of Birth: June 19, 1994
Hungani Ndlovu's Age: 29 years old
Ethnicity: Tsonga
Nationality: South African
Zodiac Sign: Gemini
Sexual Orientation: Straight
Religion: Christian
Marital Status: Married
Hungani Ndlovu's Wife: Stephanie Sandow
Hungani Ndlovu's Children: Rhulani Iyana Ndlovu
Siblings: Three
Hungani Ndlovu's Height in Inches: 5 feet 9 inches
Hungani Ndlovu's Height in Centimetres: 175 cm
Hungani Ndlovu's Weight: 65 Kg (143 lbs)
Hungani Ndlovu's Net Worth: $500,000
Famous for: His Career in Entertainment
Hungani Ndlovu's Instagram: hunganindlovu
Twitter: hunganindlovu
Hungani Ndlovu Was Raised In A Small And Supportive Family
The talented actor and dancer was born on June 19, 1994, in Bushbuckridge, Nelspruit, South Africa. It was also there that he spent his early days with his small family. Although there are reports that he was raised alongside three siblings, the actor has always maintained that he grew up with his sister, Trudy Luthuli. The two maintain a very close and loving relationship.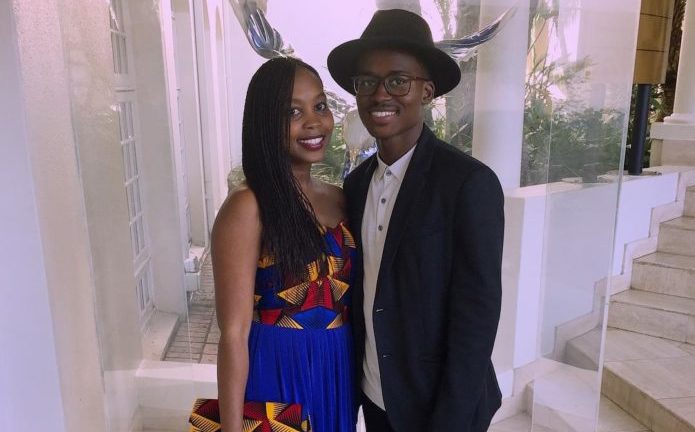 When he was 4 years old, his family moved to Polokwane, formerly Pietersburg. It was there that he had his primary education at PEMPS and Mitchell House Prep School. His next move was to Johannesburg where he attended St Stithians Boys College.
Ever since he was a little child, Ndlovu has always been drawn to dancing and acting. His parents were very supportive of him. This enabled him to keep pursuing his career even beyond South Africa with a move to the United States. While in the US, he took many jobs, including being a receptionist and working in a cafe. Also, he took acting roles for free and appeared as an extra on some TV shows, including American Idol.
Ndlovu Was A Dancer Even Before Acting
When the name of Hungani is mentioned in the mainstream entertainment scene of South Africa, most people tend to associate him with acting. Interestingly, his first interest was dancing and not even acting.
He revealed that he started dancing at a very early age, but was unable to convince himself that it was what he wanted to do. He remained in the limbo of indecision until 2011 when he finally decided that aside from acting, he wanted to become a dancer also and it was the main thing he wanted to do for the rest of his life.
Today, he has built a good following for himself on social media as a dancer where he is associated with Sbujwa Dance. More so, he has gone all out to help those interested in becoming dancers by training them in the art.
He Studied Acting And Dancing In The United States
Having started his career as an actor at an early age, he decided he wanted to build himself in the arts and this led him to the United States where he studied acting, dancing, and presenting.
Hungani Ndlovu moved to the United States after making the decision to become a dancer. He remained there for three years, studying the crafts. He went to Flii'Cademy in Los Angeles where he studied HipHop Choreography. He also got to attend classes held by some of the most respected choreographers around the world, including Ian Eastwood and WillDaBeast Adams.
Before going to Flii'Cademy, he went to the New York Film Academy where he got an Associated Degree in Acting for Film. While he was still in the United States, he attended E.Y.E where he trained in Intensive HipHop.
He also worked in the States for a while before returning home. One of the things that made the actor return was a bad relationship he got into in 2015. The lady he dated at the time got physical with him 1 year into their relationship and for six months, he suffered domestic abuse. Because of the manner in which he was brought up, he tried not to hit her back as much as possible, but she continued to molest him until he decided to retaliate. It was after this that he came back home.
Back home, he studied TV presenting at SABC's Media Concepts and was tutored by Camilla Waldman for 4 weeks for Actor Purpose.
Hungani Ndlovu Has Recorded Some Significant Achievements As An Actor
The career life of Hungani Ndlovu has been an eventful one thus far, with many movies and TV roles to his name. Although he has been in the business since the age of 7, what emerged as his real start came in 2014 when he landed the lead role in Memoir of an Honest Voice.
From that point, he appeared in theatre productions, TV shows, commercials, and music videos. However, what became his most renowned appearance was the TV show, Scandal, in which he played the role of Romeo from 2016 to 2020 when he took his leave. The initial rumor was that he was fired from the show for bad behavior but organizers of the show slammed the report, noting that he requested a time off and it was granted.
He appeared in a number of TV commercials, including for Dettol and Virgin Money Insurance in 2016, and then Debonairs in 2021. In the theatre, he took part in some productions as an actor. He appeared in James Ngcobo's directed A Raisin in the Sun in 2016 and Pass Over in 2021. Ndlovu is on Black Coffee's Wish You Were Here music video among others.
List of Hungani Ndlovu's Movies and TV Shows:
Memoir of an Honest Voice (2014)
Scandal (2016 – 2020)
Sipho (2018)
HEKS (2019)
Beast (2020)
Memoir of an Honest Voice was nominated for the Africa Movie Academy Awards which it won in 2015.
He Runs a Talent Agency Together With His Wife
Hungani Ndlovu is the founder of SANS group, a talent agency that is into the grooming of actors and dancers. He founded the agency in 2015 as an Artist Development Studio and since then, it has continued to evolve; it now offers two certificate courses.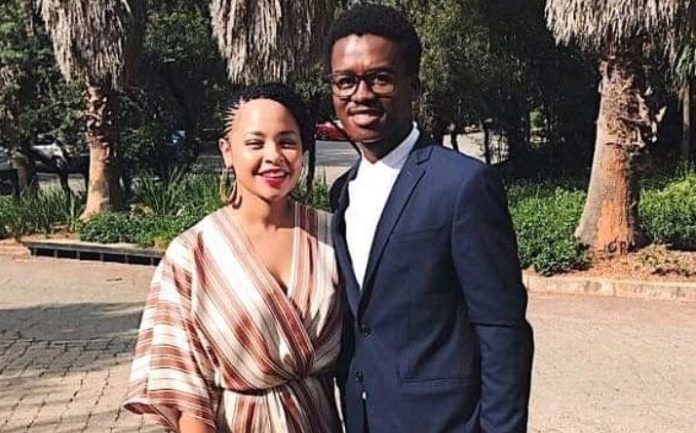 The Johannesburg-based agency started by offering classes only on Saturdays and grew into offering both open and private classes to interested individuals. Workshops are also carried out by Ndlovu and his team with short intensive courses that border on dancing and acting.
His team is made up of other stars including his wife, Stephanie Sandows who is the casting director, and talented dancer Fiona Ketter who works with the group as a dance director.