Footballers in most parts of the world enjoy a life of luxury, and this is no different for the Zimbabwean professional football star, Khama Billiat. Born on August 19, 1992, in Harare, Zimbabwe, Khama grew up in a sports-loving family. His father, Mustafo Billiat, and uncle Cheche Billiat played for the Harare, Zimbabwean-based football club, CAPS United.
Interestingly, Khama also spent his amateur days in the same club, idolizing his role models – his uncle Cheche and Zimbabwean former international midfielder Alois Bunjira. The Kaizer Chiefs winger began his professional career in 2010 with the Parow, Cape Town-based football club, Ajax Cape Town FC.
Summary of Khama Billiat's Personal Profile
Full Name: Khama Billiat
Place Of Birth: Harare, Zimbabwe
Date Of Birth: August 19, 1990
Occupation: Footballer
Best Known As: One of the best players in the South African premier league
Khama Billiat Lives An Unapologetically Lavish Life
When you have a lot of money in your bank account, it's pretty easy to flaunt your wealth. Like most of his contemporaries, Billiat is well-known for his extravagant lifestyle. The Harare-born lethal attacking midfielder, who ranks amongst the top players in the South African League (PSL), is mostly seen rocking elite clothing brands such as Adidas, Gucci, and much more.
Thank you @adidasZA #InGodWeTrust pic.twitter.com/ce60L4VRwm

— Khama Billiat Official (@khama_Billiat11) May 30, 2020
Billiat also spends part of his fortune on wares, which are mostly designers, gold chains, cars, and other bling accessories. As expected, this comes with its own risk, as he had been robbed twice by masked men in 2017 and 2019, respectively. Unfortunately, the winger couldn't identify the robbers who made away with his valued belongings.
The footballer apparently finances his glamorous lifestyle through his huge salary and other streams of income, including endorsements deals from elite brands. He usually goes for things that only the richest players in the world can easily afford.
His Mansion Is Just One Perk Of His Extravagant Life
With his R10 million annual salary, Khama can always afford to live the life of luxury he has always dreamt of. The ring leader of the glamour boys of Kaizer Chiefs reportedly owns a mansion, and some of his posts on social media are insightful enough to see how beautiful his abode looks.
Billiat's house is a magnificent edifice bestowed with a spacious modern kitchen, massive pool, and musical instruments placed at different corners. It is also filled with expensive interior decorations and ornaments that are typically fit for a prince.
Although Khama Billiat doesn't advertise his mansion all the time on social media, it is quite evident that the plush structure is fitted with all the comforts suitable for a celebrity. Some time ago, he shared a video of himself driving into his luxurious home with a friend in his Range Rover Lumma on Instagram.
The Kaizer Chiefs player's mansion is believed to be situated in Johannesburg, where he is based. Sadly, it's not clear when he purchased the residence and how much it cost him. The footballer has not mentioned if the property was previously occupied by people.
Khama Billiat Also Has A Thing For Exotic Cars
While Khama Billiat's form can be debated, his taste for fancy wheels cannot. He is not a newbie in the world of luxury cars, as he has some of the world's choicest cars in his garage, and it seems he's just getting started. Although the kind of cars he drove during his Ajax Cape Town days is not documented, the footballer certainly went big after he became part of Mamelodi Sundowns family.
The footballer has the following expensive whips in his fleet of cars: Rolls Royce, Range Rover Lumma CLR RS 2019 Model, Pearl White Infinity SUV, and White BMW Hatchback 135i. Let's quickly take a look at his ultra-luxury cars below.
Rolls Royce (R3.8m)
This particular vehicle cost Billiat a whopping R3.8 million. It is speculated that he purchased this car around the same time he sealed his transfer to the 12-time league title champions, Kaizer Chiefs, in 2018. At the time he acquired the Rolls Royce, most fans and viewers were critical of his lavish spendings, with many asking if he has any investments or even thought about life after football. But any fervent follower of the South African PSL will know that the Amakhosi boys (Chief boys) are big spenders. They live for the thrills and glamour.
Range Rover Lumma CLR RS 2019 Model (R2.5m)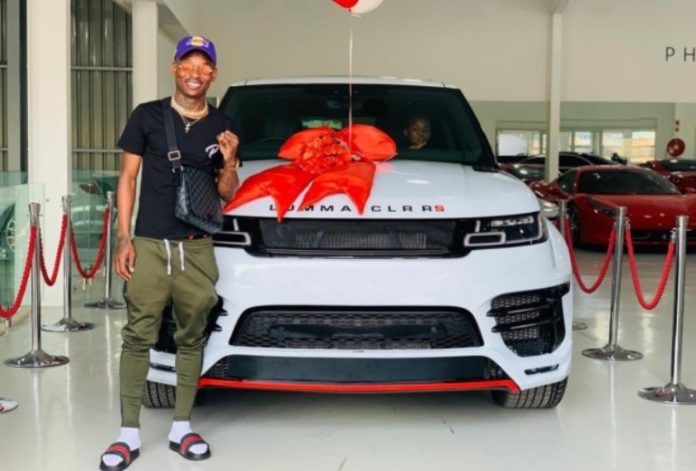 The cost of this car alone is a life investment in average homes in both his home country Zimbabwe and his base, South Africa. He purchased the whip in August 2019. The ride's looks, strength, and power are second to none and can be rarely seen in regular buildings.
The Lumma is fitted with a V8 engine, a sleek design that naturally appeals, as well as a panoramic glass sunroof that perfects its beauty. As for road performance, the luxury vehicle can speed up to 0-100km in 5 seconds and also move to a top speed of 260km/h.
Pearl White Infinity QX70 SUV (R640,000)
Cars are important, especially for celebrity soccer stars like Billiat. Khama has a preference for the white color, and it can be read all over his taste of cars. Besides his Lumma, he also cruises in a pearl white infinity SUV that cost him about R640,000. The rims of this nearly perfect vehicle are matte black.
White BMW Hatchback 135i (R711,000)
The interior of this car is fitted with a luxurious deep red interior, which makes it more regal for the Prince of South African football.
BMW 650i
Billiat's BMW 650i, which is apparently slick yet elegant, has the word 'Gaucho' on its registration plate. 'Gaucho' is the nickname of the footballer.
How The Footballer Makes His Money
His professional football career
Endorsements of popular brands such as Nike and Adidas.
Highlights of Khama Billiat's Professional Career
Khama Billiat launched his career in 2010 with the club, CAPS United.
His time at Ajax Cape Town lasted from 2010 – 2013.
He made 99 appearances for Mamelodi Sundowns from 2013-2018.
Khama has been with Kaizer Chiefs since 2018.
Billiat is rated one of the highest-paid (if not the highest-paid) footballers in the South African league.
He receives R833,333 monthly as a salary and makes R10 million in a year.
The soccer star's assets are valued at around 7 to 8 million Rand.
Khama Billiat's Huge Salary Is Well Deserved
In 2016 alone, Khama Billiat won the PSL Player of the Season, PSL Players' Player of the Season, and PSL Midfielder of the Season. He also won the following accolades with Mamelodi club – Premier Soccer League (3 times), Nedbank Cup (1), Telkom Knockout (1), CAF Champions League (2016), as well as CAF Super Cup (2017).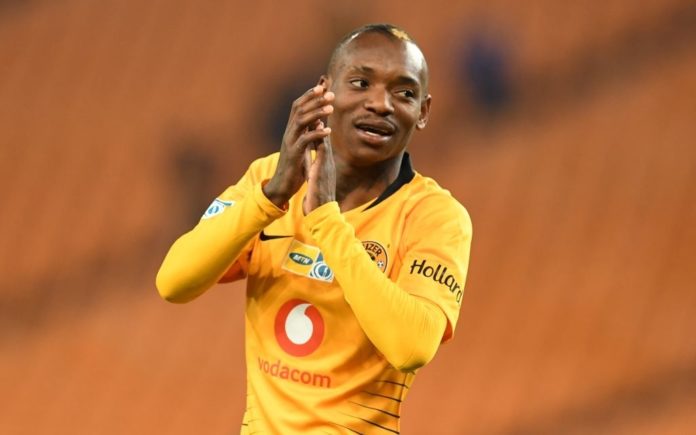 The ex-Ajax Cape Town man who has been voted second most valuable player since his arrival in South Africa seems to be doing well for himself, accumulating a quite number of assets. He is among the highest-paid footballers in the PSL, and judging by his achievements so far, he certainly deserves every penny invested in him.
Khama Billiat reportedly makes an annual income of R10 million, which means his monthly salary is about R833,333. This figure is believed to be eight times bigger than the salary of three average footballers in the country. His net worth reportedly sits between 7 – 8 million rand.