Faith Nketsi (born December 30, 1994; Age: 28 years old) is a well-known South African model, social media influencer, event host, rapper, dancer, and businesswoman. She gained popularity first as a dancer while performing with the dance group, Pro-Twerkers. Her popularity, however, skyrocketed after she left the group and branched into other endeavors.
Nketsi has worked with a good number of notable personalities in the South African entertainment community, including celebrity rapper, record producer, and songwriter Cassper Nyovest. This multi-talented lady has a lot of people who visit her social media pages daily to obtain first-hand information about her everyday life and other aspects of her personal life. On Instagram alone, she has over one million followers.
Faith Nketsi Is Way Younger Than Many Think
The South African entertainment industry is one of the places some celebrities in their 60s look like they're in their 30s, while those who are young seem like they are old people. It is hard to believe that Faith was born on December 30, 1994, considering her looks, the amount of progress she has made so far, as well as her accomplishments and successes.
Nketsi's parents gave birth to her in Johannesburg, South Africa. Further information about the dancer's family members, background, childhood, and early life is not available for public consumption. However, she has shared her mother's picture once on her Instagram page. The picture captured her giving her a makeover, to the admiration of her fans.
The model is said to have studied at Worting Junior School, as well as the University of South Africa. The exact course she studied and the particular year she completed her studies at the institution is yet to be publicized.
She Rose To Immense Popularity Due To Her Lifestyle
Faith Nketsi first tasted fame as a member of the dancing crew, Pro-Twerkers. She was the group's lead choreographer and founder before their breakup. The dancer eventually became a household name across several platforms after she left the group and switched her interest to modeling.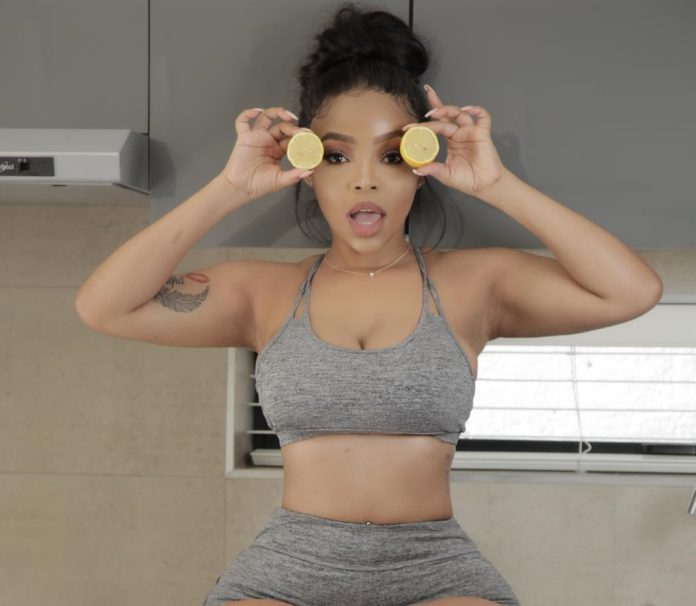 Apart from flaunting her curvaceous body on her social media pages and uploading her sultry selfies for her fans, Nketsi is a pro when it comes to twerking. Her dance moves are out of this world, and she knows how to hold her audience spellbound with her performances.
In 2019, she featured on South African rapper Cassper Nyovest's hit single, "Tito Mboweni." As an entertainment model, the Johannesburg native has been working out ways to grow her craft and boost her career as well. She co-owns a Johannesburg-based company called Feline Management. The firm scouts female talent to build them through their social media.
Faith Nketsi runs a diet and workout project captioned 'Get Snatched'. She launched the program on July 30, 2018. She also has a reality show that documents her everyday life. It was launched in October 2019.
The Model Is No Stranger To Controversy
Faith Nketsi became a topic of discussion sometime in 2012 when she 'accidentally' leaked a porn video on her Instagram page. The video was later deleted but not without strong backlash and criticism from the public.
In 2018, the socialite was accused of pimping out girls to wealthy South African men through her modeling agency, which was alleged to be a front to hide her real business of trading girls. Nketsi, however, denied the allegation.
Faith Nketsi Has A Long History Of Going Under The Knife
Having cosmetic surgery on any part of the body or even a little jab of Botox is one discussion most people don't like talking about, especially celebrities. But times are changing, and a lot of them are beginning to speak up about the secret behind their 'killer bodies.'
Faith Nketsi belongs to the class of celebrities who support cosmetic surgery and are vocal about their body transformation journey. Being someone who is constantly under the spotlight, it is understandable that the social media influencer, just like most celebrities, would want to flaunt a curvy body; hence, the reason she supposedly altered her body to have the kind of body most people are dying to have.
Nketsi has, on several occasions, gone under the knife to transform some parts of her body. Below are the parts of her body that she altered through the assistance of professional surgeons.
1. Nose
The South African celebrity had her nose enhanced in early 2018. She didn't actually go under the knife rather she chose a non-surgical nose job at a well-known South African clinic called Skin Renewal Aesthetic Institute. Faith Nketsi's nose job was documented and later shared by the model on her Instagram story.
The 3D rhinoplasty procedure, as shared by the facility, "involves injecting hyaluronic acid together with a specially designed PDO thread, the broom." The model had her nose enhanced by the renowned medical practitioner, Dr. Maureen Allem. She is one of the leading professionals in Medical Aesthetics, as well as the founder of the Skin, Body & Health Renewal Group.
The mother of two lives in Johannesburg and consults at the city and other branches of her clinic. Allem also shared a before-and-after photo of Nketsi's nose on her Instagram page after the procedure while her clinic added that key areas around Faith's nose were treated to help define, shape up, and also heighten her nasal bridge.
2. Jaw-Line
The former pro-twerker had her jaw-line augmented sometime in 2018 while in Los Angeles, United States. It took the cosmetic dermatologist Dr. Simon Ourian of Epione clinic Beverly Hills about 15 minutes to conduct the non-surgical jaw contouring on the South African model's jawline.
As documented, Faith Nketsi was inoculated with long-lasting filler injections by Dr. Ourian through a method called multi-micro-droplet injection. She had her chin augmented months after her nose job.
3. Butt Implant
Also known as gluteal or buttock augmentation, butt implants are unnatural devices that are placed surgically to create a volume in the buttocks. Butt implant has become a trend that has grown increasingly popular in recent years. Faith Nketsi is reported to have also augmented her buttocks in addition to her face procedures.
4. Vampire Facelift
Vampire Facelift, a non-surgical procedure, involves lifting the lines of the face, brightening the skin tone, and restoring the fullness of youth at the same time. Nketsi is speculated to have also visited the clinic to have a vampire facelift.
5. Fat Freeze
Also known as Cryolipolysis, fat freezing is carried out on people who want to break down unwanted fat. It is a form of non-surgical liposuction. Faith is said to have also undergone this procedure.
The Following South African Celebrities Have Also Had Their Bodies Enhanced
1. Connie Ferguson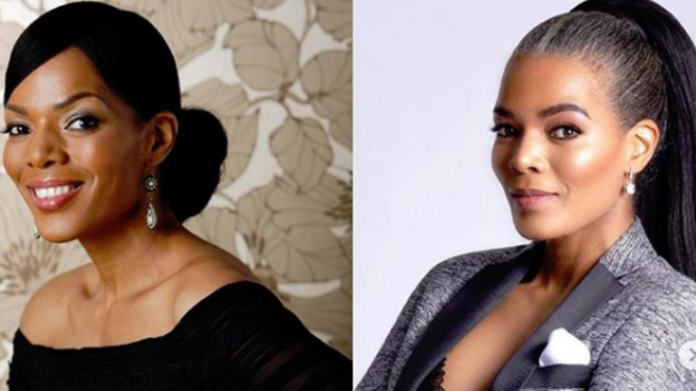 Connie Ferguson is best known for her role in the soap opera, Generations. She is one actress who seemingly doesn't age, even though she has spent more than four decades here on planet earth. Her looks may have a lot to do with genetics, but many believe she went under the knife to enhance her body, precisely her nose. She is said to have straightened, tightened, modified the size of her nose through rhinoplasty.
2. Khanyi Mbua
Khanyi Mbua is the queen of highlight. The South African actress, artist, and TV host is well-known for her love for cosmetics surgery, which she has never been afraid to talk about. One of the notable transformations she has undergone is skin lightening. She is believed to have worked on the size of her breasts, as well as her nose. According to the actress, her body is her greatest accessory, and she will continue to enhance it whenever she deems fit. Khanyi has also done liposuction, and it appears she is ready to spend more money on altering her body.
3. Uyanda Mbuli
Mbuli is a marketer, former model, socialite, and fashion designer. She is believed to have altered her face, particularly her nose. Her nose job procedure seems to be paying off and the difference is quite clear. Aside from the aforementioned, other celebrities who reportedly have surgeries to enhance their bodies include Pam Andrews, Tselane Tambo, KB Motsilenyane, Mshoza, and Rossette Ncwana.