It is not by accident that Scandal is one of the most successful and among the most followed TV shows in Mzansi. The show has banked on some extremely talented stars to get it where it is today. Among such stars is Masasa Mbangeni, who was on the show from 2013 to 2016, and then she rejoined in 2020 before her character of Thembeka was finally killed off.
While she might have died in Scandal, Masasa has been out there continuing with what she knows how to do best as an actress. She has had roles in a few productions since Scandal and has got her name in the news mostly for good reasons.
Quick Profile of Masasa Mbangeni
Full name: Masasa Lindiwe Mbangeni
Date of birth: 6 March 1987
Age: 36 years old
Education: University of Witwatersrand
Career: Actress
Most known work: Scandal
The Rise Of Masasa Mbangeni Before Her Role In Scandal!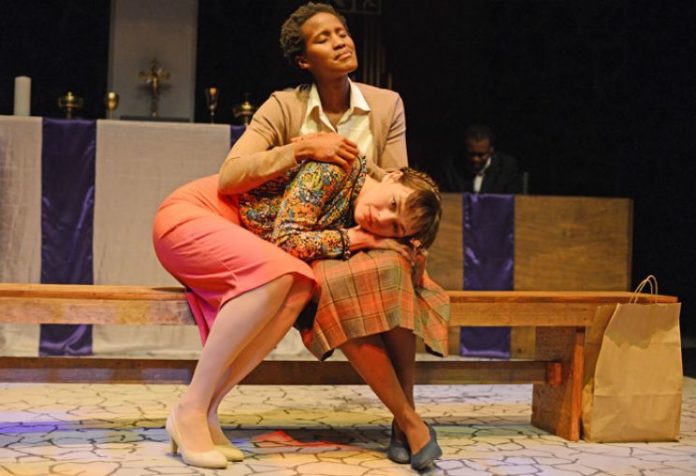 The emergence of Masasa Mbangeni as a talented actress is not something that came out of nowhere. Born Masasa Lindiwe Mbangeni on 6 March 1987 in Port Elizabeth, she has had a knack for acting rather early in her life. This led her to study Dramatic Arts at the University of Witwatersrand. She went to the institution on a scholarship, and she specialized in Performance and Directing.
Masasa's career began on stage before it took a better turn on the screen. In 2008, she had a debut role on TV when she appeared on Silent Witness. She also appeared on the TV series, Egoli, and afterward, appeared on Machine Gun Preacher in 2011. It became her first known film.
Her next role, which was as Thembeka Shezi Nyathi on the TV show, Scandal!, became the defining one for her. Masasa Mbangeni successfully portrayed her character that she became a part of the show from 2013 when she joined until 2016. She returned in 2020 but just when fans thought they finally had her back, one of the favorite villains of everyone in the show was murdered, closing any possibility of her returning to the show again.
Masasa Mbangeni Left Scandal Because She Wanted To Explore Acting Some More
Fans of Scandal were not ready to let go of Thembeka when she was killed in the show. More so, it caught everyone by surprise, even though Masasa revealed that she knew her character was going to be killed off the show six months before it happened.
Interestingly, however, she revealed that she was the one who requested that she be laid off from the eTV series. Her decision was simply because she wanted to explore some other parts of her acting life. She stated that she was scared of jumping off the show, but it was a happy decision for her.
The talented actress added that when she joined the show after she graduated from the university as an extra before making it into the main character, she has learned so much. The most important thing she learned, according to her, is to believe in oneself and persevere.
The sudden demise of Thembeka left fans shocked and sad that she would be brought back after years, only to be killed. Some predicted that because of her ousting, the show might not do as well as it used to. She trended on Twitter with the hashtag, #RIPThembeka.
Mbangeni Hasn't has Been Idle Since She Left The Show
The exit of the interesting actress from the show has neither crippled her professionally nor in her personal life as she has silently been involved in many other things. She has clearly shown that her weight is behind the success of Scandal!, even after she is no longer a part of the show by disagreeing with those who opined that the show was going to begin to go downhill following the exit of some big stars such as herself and Kgomotso Christopher. She insisted that the show would continue to be a success because it is only the nature of the work that actors must come and go.
Here is a look at some of the important things she has been into, having put the years of Scandal behind her.
Masasa Has Continued To Take Various Movie Roles
When she departed from the show, she indicated that she wanted to try different things as an actress. That is exactly what she is currently doing. Masasa has already had roles in different productions, including the highly acclaimed Netflix film, I Am All Girls. Before then, she was in Mzali Wami, which came shortly after Scandal!.
Between 2020 and 2021, she has worked on several productions, including the following:
Legacy (2020)
Housekeeper (2020)
Mzali Wami (2020)
I Am All Girls (2021)
She Has Been Struggling With Depression And Anxiety
The very talented actress revealed recently that she is treating anxiety. She revealed that although there may be questions regarding her added weight, she was not pregnant but only took medication for anxiety. The medication makes her retain water and gain more weight.
The actress has a history of depression and anxiety, which she revealed once made her hide from people and even change her phone number, but therapy has been helping her. She also indicated at the time that she was also suffering from PCOS (polycystic ovarian syndrome), encouraging people to be kind to people because they don't know what they are going through behind their smiles.
Even with all her challenges since she has been away from Scandal, the actress has continuously shown strength and courage. At the same time, she also tries to encourage people going through similar challenges.
Mbangeni Is Also Enjoying Her Love Life
One more thing that has had the light on Mbangeni since she left the show has been her love life. She is currently dating scriptwriter and producer, Gwydion Beynon, and she has no problem flaunting him on social media from time to time. She once revealed all the troubles she went through in her past relationships, where she had to show that she was good enough to be loved, but according to her, it is now different.
Fans advised the former scandal actress to reduce how she posted pictures of her man because others might snatch him from her, but she insisted she could not live her life in fear; if he will cheat, no matter what she did, he would cheat.
Scandal Is Not The Only Production She Has Been Involved In
Needless to say, the name of Masasa Mbangeni has always been associated with Scandal, but she has also appeared in several other productions both on TV and in film. In 2016, she was in two TV shows, Thola 2 and Hard Copy.
In 2017, she was in yet another TV series, Harvest. Even though the series did not last very long, the actress still made her mark on the show, and she landed herself a SAFTA Golden Horn nomination in 2018. 2019 was a busy year for her as she appeared in The Red Sea Diving Resort and the TV shows, The Republic and The Rivers.
Housekeepers and Legacy are the productions she took part in, in 2020, while in 2021, she had a role in what promises to be her most important film yet, I Am All Girls. In a career that can be described as successful thus far, she has landed some endorsement deals, which she kept private.
Some of her accolades in the form of nominations and awards include the following:
SAFTA Golden Horn- Nominee Best Supporting Actress – TV Soap (Scandal! 2020)
SAFTA Golden Horn– Nominee Best Actress – TV Drama (Harvest- 2018)
SAFTA Golden Horn– Nominee Best Actress – TV Soap (Scandal! 2017)
DStv Mzansi Viewers' Choice Awards– Nominee Favorite Actress (Scandal! 2017)
SAFTA Golden Horn– Nominee Best Actress – TV Soap (Scandal! 2014)
SAFTA Golden Horn– Winner Best Actress – TV Soap (Scandal! 2015)
Royalty Soapie Awards– Winner Outstanding Lead Actress (Scandal! 2015)