Quinton Jones has an estimated net worth of about $3 million or R45.4 million. He is a South African television producer and former football player.
Quinton Jones is one of the most mysterious South African celebrities. He has managed to keep his personal life very much private through the years, away from the prying eyes of the public. However, it is no secret that he is a very successful individual, whose net worth runs into millions of dollars.
The sources of income of Jones who is a TV producer have not been well spelled out because he has always preferred a low profile above everything else. In fact, he has only got to have his name and other things drawn to the fore in recent times first because of his relationship with South African beauty, Pearl Thusi, and then his marriage to Minnie Dlamini.
Quinton Jones Bio and Profile Summary
Date of Birth: January 1, 1984
Place of birth: Cerritos, California, United States
Career: Former college athlete and TV producer
Wife: Minnie Dlamini
Net Worth: $3 million
Quinton Jones' Net Worth Is Estimated At $3 Million
Not necessarily one who loves showing off his wealth, there is no denying the fact that Quinton is a very successful individual by most standards, including financially. It is estimated that he has a net worth in the tune of over $3 million. Some sources have put his net worth to be as high as $30 million, but there is nothing to support this assertion.
Thanks to his mouthwatering net worth, Jones lives what can be described as the best of his life with his lovely wife. They have a nice home and amazing cars, even though he is not someone who is on the list of South Africans that love showing off.
As far as many people are convinced, he made his fortune from his career as a former American football player. This is not entirely true because he did not have the best or even a sustaining career as a football player.
Does Quinton Jones Have Business Ventures Outside His Football Career?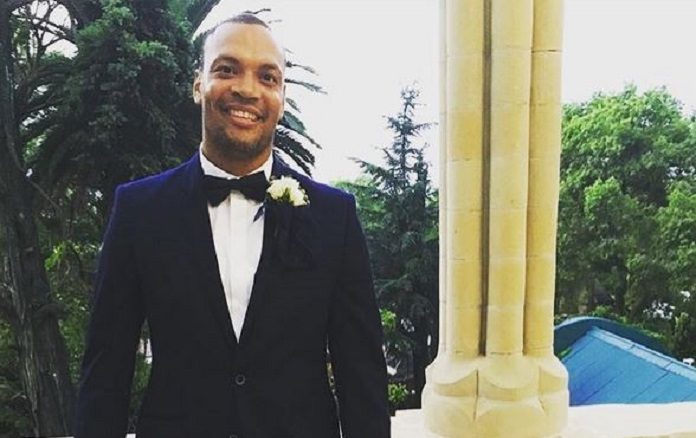 Birthed in the United States of America in 1984, what seemed to be the first calling for Quinton is to become an American football player. He started playing football pretty much early in his life and continued when he was in high school. He continued to play at the  Boise State University, and by this time, it was clear that he was going to make a career out of it.
Quinton Jones made it to the NFL in 2007 as a free agent when he signed to play for the San Diego Chargers. Unfortunately, he was released by the team only two months later. Another lease of life was given to his career when he signed to the Saskatchewan Roughriders of the Canadian Football League but was once again released less than two months in, marking an end to his brief career.
With that, it is hardly possible to claim that he made any significant fortune from such a brief career. More so, since it all happened as far back as 2007, it is unlikely that if he made anything, it would still sustain him for so long.
Therefore it is his career as a TV producer that has made him as wealthy as he is today. While he has not revealed much about his involvement in business, his wife once mentioned that he traveled for a business trip, which suggests that he is also a businessman. Nonetheless, how much that contributes to his net worth is still not known.
He Made a Large Part of His Wealth Through His Career as a TV Producer
Quinton has not been the most forthcoming with details about his earnings. But then, it is known that he has made a significant part of his fortune from his career as a TV producer and director. He was also said to have made his daily bread by handling other roles behind the camera.
He has worked for many years with Urban Brew Studios. It was while he was with the recording studio that Quinton and the woman that later became his wife, Dlamini, first met. He was her superior at the time, but what he makes as salary has never been revealed. However, since he was a producer and director, it is believed he was making good money.
The other works that he has been involved in through the years have all been kept hidden.
Quinton Jones together with Minnie Dlamini Jones now runs their own production company, Beautiful Day Productions, which they co-own. The history of the company was traced to Minnie before she pulled her husband along to be a part of the business, which has continued to be very successful. The company is behind some important productions, including Becoming Mrs. Jones, the first production of the company. The reality show made the record by becoming the most viewed show for Vuzu Amp. 
The successful company has worked on some high profile digital productions for several big brands in South Africa. The company has become a very important contributor to the fortune of Quinton and his wife both personally and together as a couple.
Quinton Jones' made his money through:
Football career
His career as a TV Producer and Director
Endorsements and appearing in TV shows and commercials.
Quinton Jones Allegedly Made R6 Million From His Marriage 
It was in the build-up to their marriage that the beautiful couple gave birth to Beautiful Day Productions. Their marriage became the first show under the belt of the company when they produced the three-part series, Becoming Mrs. Jones. As stated, the show later became a big hit.
According to reports, Quinton and Minnie were paid R6 million by M-Net to have the broadcast rights for the wedding and also the show. It was also reported that the couple also got sponsorship for other aspects of their wedding, including jewelry to cover both their engagement and wedding rings. The sponsorship came from Sandton.
Although the rumor about the R6 million was sustained for a while, Minnie Dlamini later came out to deny the claims saying that they were not paid that much for the show. Hearing of the account got her scared, but she wished she received it for the work. According to her, the idea for the documentary series was something she came up with after the media went agog with reports of her engagement, and so she decided to make something out of it.
The Wife of Quinton Jones is also A Millionaire
https://www.instagram.com/p/CINaTjqDYyj/
Quinton is not the only successful member of his family as his wife, Minnie Dlamini Jones, is also a very successful woman in her rights. She has a net worth that is estimated at $2 million, and her net worth came from her career as a media personality.
She has worked with Urban Brew Studios, Live as a presenter, and SABC 1 before she delved into acting, where she made a name for herself with shows and productions, including Generations and Rockville. The exact amount she has made from all these have not been released to the public.
What is her biggest source of fortune is her modeling career through the endorsement deals she has had with brands such as Jaguar cars, Colgate, and Heineken. Her involvement in the business as the co-founder of Beautiful Day Productions and her beauty products have all added to her fortune.
He Enjoys Many Things That Money Can Give
Quinton Jones and his wife have continued to work for all they have, and so it is not out of place that they get to enjoy the fruit of their labor. They continue to enjoy vacations to various parts of the world, live in a great home, and drive some luxurious cars.
Among the cars in their garage is Range Rover and Jaguar cars. Minnie revealed that they sold their home during the Covid-19 pandemic but were unable to purchase another due to the lockdown that followed. This made them homeless for a while, but this was only so because of the lockdown and not because they couldn't afford another.