Growing up is hard; growing up, finishing school, Job hunting, finding a job and becoming a constructive member of society is even harder. But then, nothing worthwhile ever comes easy, including finding the perfect job.
With all the technological advancements, companies now advertise their job placements online with aid from social media. Finding a job placement advertisement is definitely easier but actually getting the job is now harder than ever.
However, there are ways that should help you improve your chances when you step out and explore the job market. These seven tips will make the challenging feat of acquiring a job more forthcoming.
1. Understand the Market And Be Prepared For it
All around us, the world is improving; likewise, people are improving themselves. It is important to understand that when applying for jobs you'll be competing with people with Master's degree, years of experience, professional certification and the likes. This is not to discourage you but rather, to enlighten you.
Knowing you have no other alternative but to put your best foot forward; ensure that you're always prepared. The importance of preparation cannot be stressed enough, from ensuring all your documentations are available to researching extensively about the company you're applying to, regardless of the position you're applying for.
It is important to have the right attitude about looking for a job. While it may not be easy, eliminate the mental position that suggests there are no jobs out there – it is simply untrue.
See Also: 7 Ways To Make The Most Of Being Unemployed
This is why understanding the current job market matters because your attitude influences how you navigate it. Many companies are constantly searching for the ideal candidates to fill various vacancies in their organizations, this is why preparation is key.
2. Start Early When Job hunting
Many Africans believe you can only start job hunting after graduation, this is a wrong mindset to have. Make the decision early on what kind of job you want, the type of companies you want to work for and what they require in an ideal candidate. Knowing this early on helps you to tailor yourself to fit the required specs.
Applying for intern positions or part-time jobs while you're still in school, this will help you build a network you can rely on when you are ready to commence job hunt. Furthermore, it helps you familiarize yourself with the job market for when you are actually prepared to start working.
3. Improve Your CV And Cover Letter
While there is no such thing as a perfect CV, it is your duty to ensure that your CV is in the best possible shape it can be. Ensure that all your T's are crossed and all your I's are dotted. The main aim of the CV is not to get you the job but to get you an interview, for this reason, your CV should be impressive to make the company want to meet you.
It should be clear, concise and most importantly, honest. It should have your key information like address, phone number and name. Information like sex, age, political inclination and the likes is not necessary; however, you will come across jobs that require such information and for that reason you should tailor your CV to suit the job you are applying for, refrain from using one CV for all job applications.
We usually do not see the errors we make in CVs, that is why it is advisable to ask a friend to look through it for you. Ensure you highlight your skills, achievements and strengths.
Proofread your cover letter, this is very important as the cover letter provides information on why you are ideal or qualified for the job you are applying for. More often, the cover letter prompts your CV to be looked at; that is why it should be in the best possible shape.
4. Develop A Realistic Job Search Plan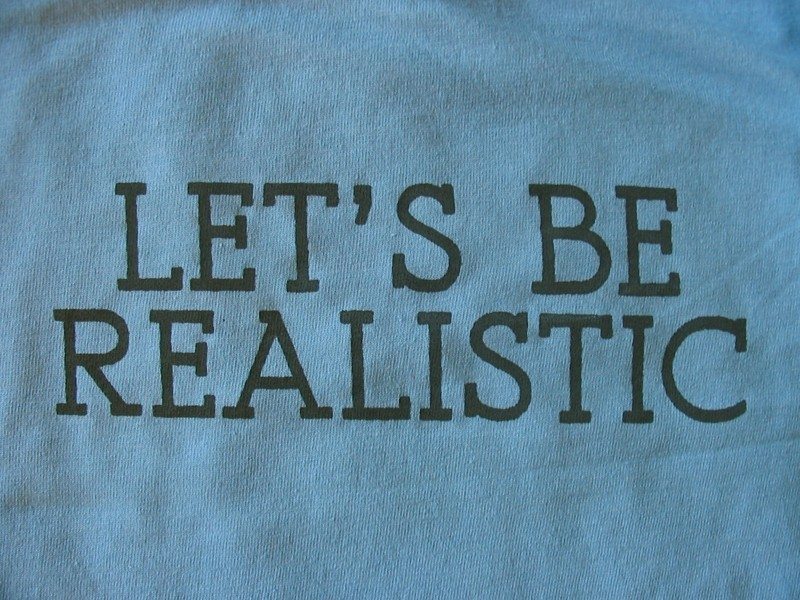 Before you begin job hunting, it is important to be realistic. Do not think as a fresh graduate, you can apply for the position of Chief Executive Officer in your dream company and then get frustrated when you do not get called for an interview. It is not necessarily starting 'small' to apply for jobs within your league but rather, starting 'smart'.
Map out strategies, set goals, establish priorities, organize your job search. Beginning with a clear focus and plan allows your job hunting process to be more successful.
5. Don't Be Biased
Don't only apply to the big banks or big companies when job hunting, these companies get thousands of application a year. Apply to them but also apply to smaller companies, banks and businesses as well; the chances of getting employed at the 'smaller' companies are usually higher and the compensation (salary) sometimes exceed expectation. This also provides a necessary experience the bigger companies tend to look for.
Nonprofit organizations, real estate, and government are good options to consider. There are studies that show small and medium companies usually have a good number of vacancies available. This also serves as a good learning curve to aid in acquiring your dream job.
6. Get Professional Certification
Because the job market is oversaturated, most employers now lookout for candidates who have gone the extra mile. This makes you more marketable and shows you are up-to-date with the skill you have acquired. Possession of a professional certificate makes you more valuable to an employer and shows initiative on your part especially when certification is not required.
7. Build A Network
You will constantly hear the message that getting a job these days is all about connection. That is 80% accurate, the other 20% is merit. Many times people have been employed on connections alone; as such, do not be afraid to leverage your connections.
Read Also: 10 New Innovative Technologies That Will Change Your Life
To make these connections, you must make the effort to attend workshops, seminars, lectures and forums where you are more likely to get connected with successful individuals in your chosen career path. These extra efforts make the journey of acquiring your ideal job easier to travel.