Cape Town Attractions are favorites to tourists; making the city a top tourist destination. Its the core of South Africa's culture, art & theatre; home to splendid beaches and a city that glows with beauty.
Its preservation of South Africa's old architecture makes this city speak volumes. The city where most of the world's best wines are produced, vibrant and colourful with one of the best mountain views at sunrise or sunset.
See Also: Cape Town Tours – The Best Services and Places To Visit
Here are a few Cape Town attractions to get you engaged while visiting:
1. Artscape Theatre Centre
For over four decades, the Artscape Theatre Centre has been in the business of delivering one of the utmost forms of artistic excellence through its presentations and performing arts. Focusing on performing arts; The Artscape Theatre Centre has invested heavily in their world-class production, costumes, and high-tech sets.
2. Babylonstoren Valley

This 17th and 18th century inspired farm combines the uniqueness of a farm building, to that of a vegetable and fruits garden. Creating an outburst of wealth in its botanical diversity to that of the believed gardens of Babylon; offering the best in living, fine dining and a sense of well-being.
This is one garden that has everything in one; from rare plants to the finest fruits not forgetting the amazing bee and poultry farm.
3. Baxter Theatre Centre
Known as the home where the first interracial kiss on stage took place in South Africa, the Baxter Theatre Centre is a world-class theatre and concert hall.
This center was built in 1976 and houses a studio stage, various rehearsal rooms, a restaurant, and bar. One of its greatest achievements was; being able to present multiracial progressive work when such interactivity was banned or censored.
4. Boulders Beach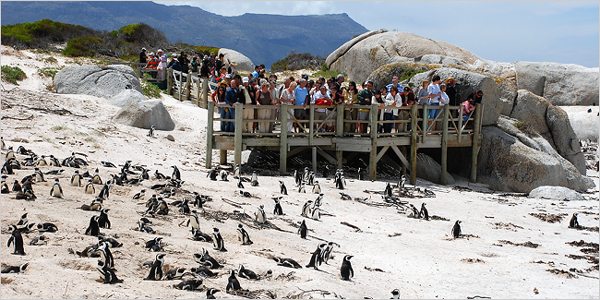 The Boulders Beach is not just known for its amazing atmosphere as one of the best beaches in South Africa, but also a top tourist attraction thanks to the settlement of a colony of African penguins in 1982.
5. Cape Town International Convention Centre (CTICC)
The Cape Town International Convention Centre is famous for hosting various world-class trade shows, celebrated stage productions, concerts and global conferences.
The CTICC is a location that caters to every need; from small business meetings to grand shows and weddings. Apart from providing high-tech services in the execution of any production or event, the CTICC also provides five-star accommodation.
6. Cape Town Stadium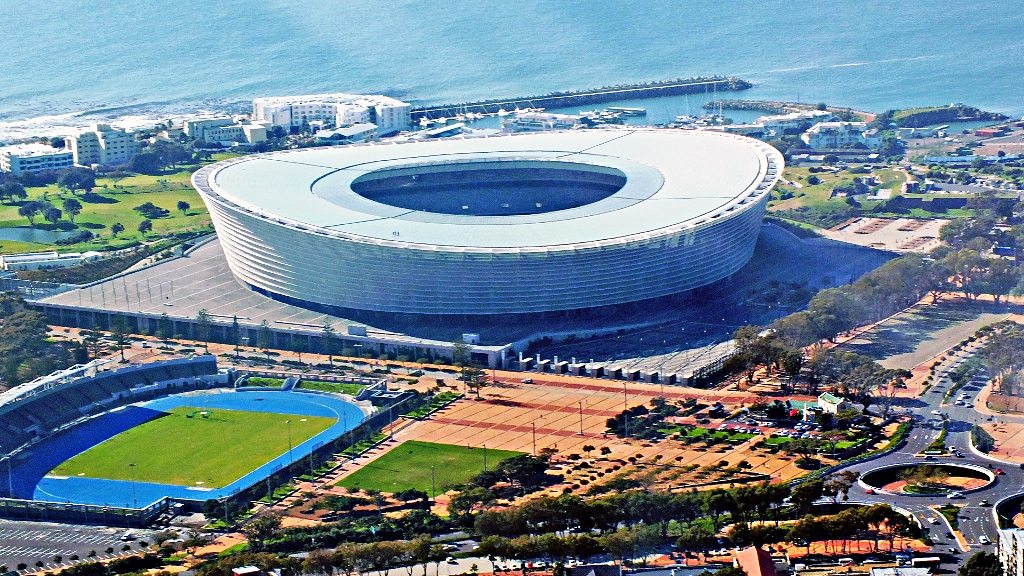 With so much to see, this outstanding structure was built in preparation for the 2010 FIFA World Cup hosted by South Africa. It also hosted the 2015 South Africa Sevens rugby tournament in 2015.
7. District Six
The name District Six came about after the area was named the Sixth Municipal District of Cape Town in 1867. District six had a close connection to the city and was filled with creative hard-working individuals.
See Also: Cape Town Map – A Closer Look At The Famous City
The district was a mixed community, mostly of slaves who had gained their freedom. Unfortunately, they did not stay within as long as they would have wanted, as they were forcefully displaced during the 20th-century era.
8. District Six Museum
The museum came into existence in 1994; it focuses on the history of District Six, the experiences and what really happened.
9. Duiker Island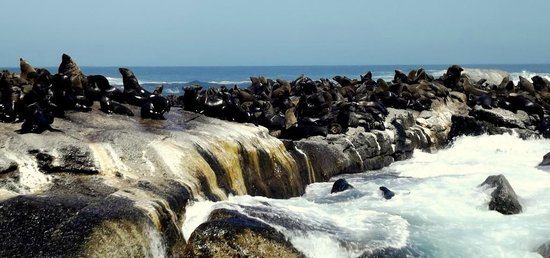 This is an island blessed with one of the best wildlife the marine world has to offer. Photographers frequent this Island to capture its beauty through the amazing birds and fur seals found here.
10. Grand Parade
After Nelson Mandela had just been released from prison in 1990, this was a key venue for the politician. He not only used the location to address the people after his release, but he also used it for his political speeches before the 1994 election.
The square is usually used as a market and parking area. Grand Parade also received a massive facelift in preparation for the 2010 FIFA World Cup.
11. Groot Constantia

Groot Constantia is not just one of the oldest wine-producing estates in South Africa, but also one of its finest. The wine produced here, known as the "Constantia Wyn" was a world best and came top against major European brands.
The Constantia farm was established by the first governor of the Cape and is still in existence today, with so much history over its years of operation.
12. Heart Of Cape Town Museum
The location where the first ever human heart transplant took place was right here in Cape Town, at the Groote Schuur Hospital. This museum holds the history of this achievement in the medical world and honors all those who took part in the process.
13. Iziko South African Museum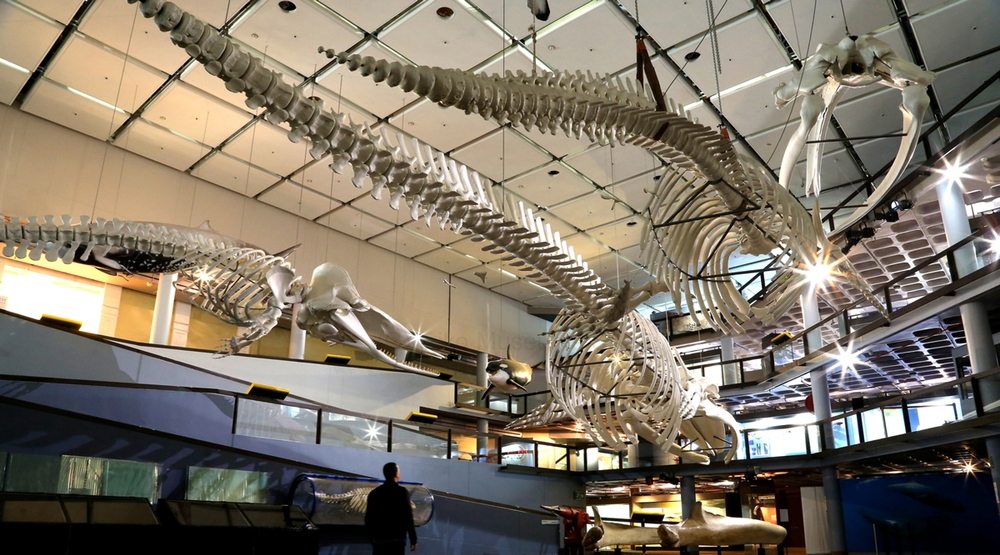 The Iziko South African Museum was established in 1825 but relocated to a new building in 1897. This museum is home to a collection of fossils almost 700 million years old and crafts/traditional elements known to have been in existence over 120 000 years ago.
The beauty of this museum is not just its capacity to preserve history, but also keep it updated, with daily findings and explorations.
14. Koopmans-de Wet House
This is the oldest house museum in South Africa, with one of the oldest preservation of some of the best silver and furniture in the country. It also has some rare ceramic collection and was a location which would have only functioned by the maintenance of servants and slaves.
The house was named after its last private owners; Marie and Margaritha Koopmans-de Wet.
15. Labia Theatre
Boasting as one of the only cinema where you can relax and have your drink from the bar while watching a movie all at the same time, the Labia Theatre is one of the oldest Cinemas in South Africa rich in art and culture.
This movie house which hosts four screens of various sitting capacities airs various independent movies, foreign films, historical films and various cultural and art films from the past and of recent times.
16. Lion's Head

The Lion's Head is a mountain found in the Table Mountain National park, it is shouldered by the Signal Hill and Table Mountain. The highest point of the Lion's Head is at 669 meters.
17. Noordhoek
Noordhoek is a valley enclosed by Table Mountain National Park; it is also inhabited by numerous birds and farm animals, which could be spotted in gardens and in open fields. There are various accommodation options at the Noordhoek and numerous outdoor activities to engage in.
18. Robben Island
The Island with so much history, where Nelson Mandela was imprisoned for 18 years, is now a museum offering daily tours guided by a former political prisoner of the island. Yes, the way to get to this island is via a ferry tour from the V&A Waterfront. Let the adventure begin!
19. Table Mountain

The getaway plan! The latest addition to the 7 wonder of the world gives you the perfect view of Cape Town. You don't just come to Table Mountain to climb it or get transported via the cableway; there are tones of activities to do here.
If you are a game freak, well don't leave your smartphone behind, because a number of Pokémons have been spotted here. You can go cycling, horse riding, hiking, and trail running/jogging as a group. If you are a lover of the outdoors, this is one place you would love to set camp or lodge at the accommodation packages available.
20. Table Mountain Aerial Cableway
With over 25 million visitors, the Table Mountain Aerial Cableway is a popular tourist attraction admired for its mind-blowing engineering. This ride offers its visitors a scenic ride to the top of Table Mountain.
21. Two Oceans Aquarium
Just like the name implies, the Two Oceans Aquarium is a location where the Indian and the Atlantic Ocean meet; showcasing the marine life found in them.
22. Victoria And Alfred Waterfront

A location like no other, with events all year-long, top class restaurants, artists and their exhibitions, a wellness centre, food market, a body world vital exhibition (Offering you a somewhat real body, real science experience) and shops with an array of jewelry, accessories and clothing produced by local designers and crafters, just to name a few.
23. World Of Birds Wildlife Sanctuary And Monkey Park
With over 3 000 species of birds, this park is one of the largest parks of its kind in Africa. The park is also home to a wide variety of mammals and reptiles.
This park gives visitors a one on one experience with animals and it's also a rescue center for animals of its kind being maltreated by their owners or endangered by their environment.