When celebrities start dating, it is always full of so much love and romance at the beginning. The whole public show of affection and love usually makes fans wish they were in their shoes instead. The entire relationship fanfare is often nothing compared to the kind of wedding ceremony they have in most cases. While some celebrity relationships never even get to taste the glory of a beautiful wedding, others do – but most end up in what has come to be known in South Africa as 'Celebrity Breakups.'
Just the same way their relationship and wedding are so loud and attract the attention of fans, who are usually so happy for them, so they break up. Many South African celebrities have broken up, but some celebrity breakups were so shocking because nobody saw them coming. Here are South Africa's celebrity breakups that have shocked fans the most.
1. Mona Monyane and Khulu Skenjana (2020)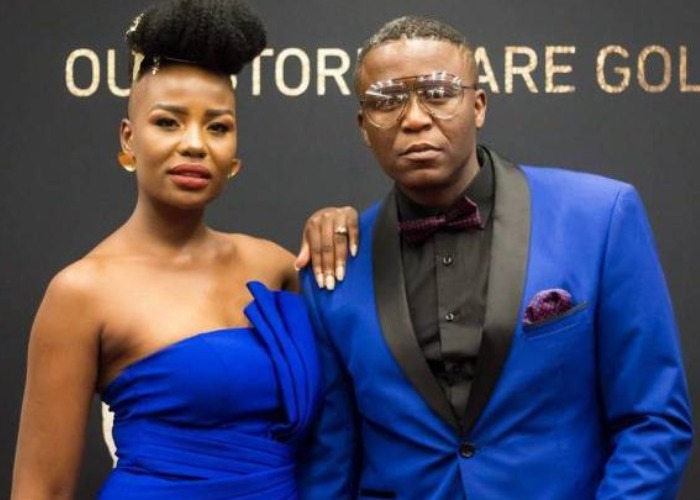 South African actors Mona Monyane and Khulu Skenjana faced many tragedies during their ill-fated marriage, which lasted for over four years. Although the union was short, it produced two daughters – Ase-Ahadi Lesemole Mamphai Skenjana, born in August 2016, and Amani-Amaza Wamazulu Skenjana, born on November 16, 2017. However, their second daughter lived only for a week as she died just seven days after birth.
This was a huge loss to the young family, but they were able to stay together. Mona and Khulu became the subject of online trolling shortly after that as people criticized the couple for expecting a baby so soon after their child's death. The criticisms were particularly awful, especially towards Mona, but again, they could pull through that. But as though that was not enough, they lost their house to a fire outbreak.
Perhaps, the saddest tragedy for the union would happen in March 2020 when their marriage that had only lasted for just about five years, came to a shocking end. In a now-deleted post on Twitter, former Muvhango actress informed fans about their divorce, she said:
My husband and I have parted ways. I know this will come as a shock to many, and I ask you to continue believing in love and family. The battles we have met have been difficult to overcome together, and I ask you to respect us by not sensationalizing our separation.
2. LootLove and Reason (2020)
When South African rapper, Sizwe "Reason" Moeketsi divorced his wife, Mosa Moeketsi, after seven years of marriage, he was accused of cheating on her with the TV personality Luthando "LootLove" Shosha. However, in 2017, he came out to debunk the claims, insisting that they had just been friends. By the time he debunked this rumor, he was already married to LootLove. Reason and LootLove got married in March 2014; they had two children, twin girls, to be precise.
Their union, which looked like the happily-ever-after kind of marriage, sadly came to an end in 2020 – after six years. You know, it is funny how celebrities look so good together while in a relationship, until after their divorce or break up, you begin to hear things you never expected – like they were sticking to something they were not happy with. Lootlove, who initially didn't want to speak about her divorce, finally let the cat out of the bag. In an Instagram post, Lootlove opened up with a caption that read:
It's all fun and games until you're put into a position to share something you don't want to share. This happened with my pregnancy, and it is happening now again. To be honest, I would've preferred not to say anything… but here we are: I got contacted by Sunday Sun, and I thought it would be best for me to say something to avoid being misquoted or lied about. My team and I have responded to the journalist as well.
Sizwe and I have separated. However, we continue to partner gracefully in raising our beautiful kids. "I think anyone going through something this complex and painful would understand why I wouldn't want anyone to have a front-row seat to my grieving & healing, but with that being said: It is important to mention that Sizwe and I remain, friends, & really want to focus on raising our happy, healthy and loved up babygirls.
We really didn't see this coming, but then all we can do is wish them a happy life after divorce.
3. Black Coffee and Enhle Mbali (2019)
DJ Black Coffee, whose real name is Nkosinathi Maphumulo, and Enhle Mbali Mlotshwa had one of the biggest South African celebrity breakups – and almost everyone with a keen eye saw it was coming. Despite so many infidelity allegations – on the part of Black Coffee – the former lovebirds were able to stay together still and endure whatever challenges they faced together. Most especially, the whole problem of cheating didn't stop them from getting married in 2017.
Barely two years after their fantabulous wedding, they decided to go their separate ways after the actress and fashion designer accused her now estranged husband of abusing her emotionally. Detailing her account of why they are getting a divorce, Mbali alleged that she had been abused emotionally by the popular South African DJ. In a statement she put on Instagram, the actress said even though it was not her style to put out her issues and failures before the court of public opinion, she felt the need to do so in the same way she has defended the institution of marriage in public also.
Here's the full statement:
https://www.instagram.com/p/CNo4qNCHucx/
The dissolution landed in the courts as Mbali demanded a restraining order against Black Coffee. On his part, the South African DJ denies assaulting his estranged wife, saying she is trying to manipulate the system against him. The case is still ongoing at the Randburg Magistrate's Court in Randburg.
In the name of respect and dignity for my family and my children I've been quiet but now I feel a need to speak.
GBV is major issue in our country, every day we read about horrendous crimes committed by men against women and children.

— Black Coffee (@RealBlackCoffee) April 13, 2021
I personally grew up witnessing GBV in my own household and from a young age I vowed never to allow that to happen again under any circumstances.
I DID NOT assault Mbali, the mother of my children. I didn't do it now and I have never done It before.

— Black Coffee (@RealBlackCoffee) April 13, 2021
It is truly regrettable that she has chosen to mislead the public using the name of GBV and seeking a protection order against me to sperate me from my children and our home.

— Black Coffee (@RealBlackCoffee) April 13, 2021
Divorce is never easy but for us it has been especially painful and I've spent the last 3 years in and out of intense therapy to deal with it privately.
Everyday I am attacked by relentless lies and falsehoods.
I DID NOT ASSAULT HER

— Black Coffee (@RealBlackCoffee) April 13, 2021
As a law-abiding citizen, I will absolutely observe the demands of the interim order but will categorically oppose the permanent installation of its prescripts and this is why we are currently in court.

— Black Coffee (@RealBlackCoffee) April 13, 2021
4. Nhlanhla and TK Nciza (2019)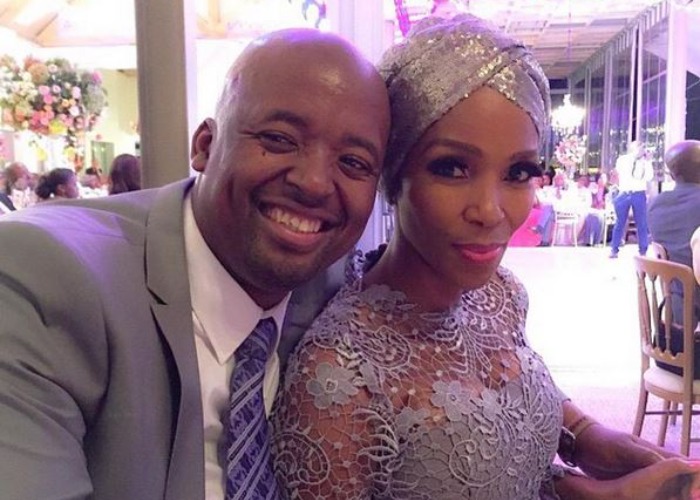 Professing the wedding vows and being together for 15 years was not enough to keep the marriage between Nhlanhla and the award-winning music artist, Thembinkosi "TK" Nciza.  Even though the announcement came out amicably, there have been rumors that TK Nciza was cheating on his wife. Although that may not be why they got divorced eventually, the couple managed to stay together despite the infidelity rumors.
However, a very trying period in their marriage surfaced when their only daughter, Zinathi, who was five years old, died in a fatal motor accident in 2009. During that period, fans even noticed Nhlanhla's drastic weight loss and attributed it to the fact that she was grieving her daughter's death. Aside from Zinathi, the couple had three other sons – Nkululeko, Thamsanqa, and Luvuyo.
In 2019, after 15 years of being together, Nhlanhla and TK Nciza decided to call it quits on their union. Without stating any reason, Nhlanhla released the bombshell in an Instagram post which read:
After almost 15 years of our strong bond of marriage, my husband TK Nciza and I have come to a tough but amicable decision to bring an end to our union. I am thankful for the support we have given each other over the years while raising our children. We shall remain on good terms and continue our endeavor to be great and exemplary parents to our children. At this stage, we would like to appeal for privacy, particularly for the sake of our children. We thank you.
Fans believe that their marriage came to an end due to TK's infidelity. Considering they have been together for over a decade, the divorce was obviously not an easy choice for them.
5. Zuluboy and Andiswa Gebashe (2019)
Mentorship for deaf people is one of the noblest ways two people can fall in love. A meeting like this was how the love story between South African iconic rapper and actor Mxolisi Majozi, also known as Zuluboy and Andiswa Gebashe, started. It blossomed into a marriage union that birthed a child as the duo was married for five years. While Zuluboy is an iconic South African actor and rapper, his ex-wife Gebashe is a professional sign language interpreter on SABC 3 evening news. Sadly, in 2019, it was revealed that their marriage had come to an end.
The revelation was brought forward by Zuluboy, who uncharacteristically granted an interview with IsiZulu newspaper, iLanga Langesonto. Surprisingly, the rapper said he had been divorced from the mother of his child, who also doubles as his manager for the previous two years. Although it was not mentioned, it has been suggested that the actors' dwindling career was a major factor in their divorce as Gebashe became the breadwinner.
This is one of the divorces that caused a ripple in the South African entertainment sphere in 2019, largely because the couple was one of the few respected couples in Mzansi's entertainment space.
6. Zodwa Wabantu and Vusi Buthelezi (2020)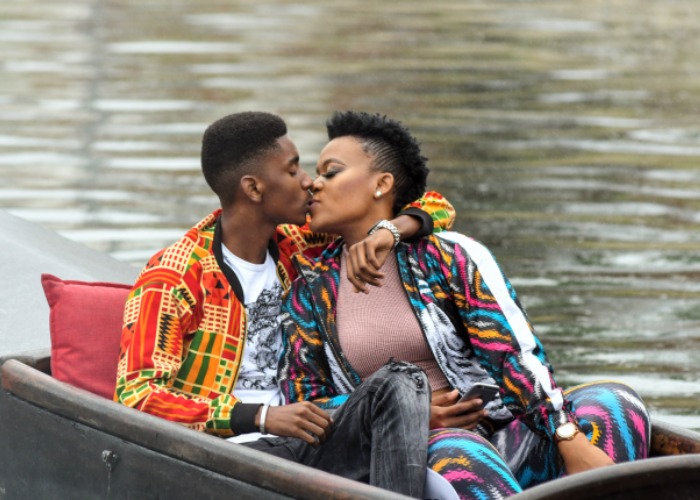 South Africans were treated to a heavy public show of affection characterized by sultry photos and Instagram posts between exotic dancer Zodwa Wabantu and her "Ben 10" boyfriend, Vusi Buthelezi. While all this was on, one would have been deceived into thinking that this was the case of another happy ending for the love-struck couple. In fact, a wedding between the two was reported in some quarters as they granted interviews, showcasing their love for one another. However, as disappointing as it may sound, the relationship ended in a public spectacle.
Well, it is better that they got separated without getting married first. At least, they didn't have to sign any divorce papers. Indeed their relationship was rosy until robbers attacked Wabantu's house and made away with properties worth R100,000. Things were not working out for them, and Vusi Buthelezi worked out of the relationship without an explanation.
This irked the South African pantyless dancer as she accused her ex-boyfriend of fraud. She called him out on social media, demanding that he returns all the expensive gifts – including an Audi car – she has got for him.
Vusi, you are a fraudster. I have a case against you, I opened it against you, I opened it today, anyone who sees him, I need him alive. I can't believe I was dating a fraudster; the phone, the watch, and the sneakers you are wearing were bought by me. Can you please bring back what you took from me, the thing that made me open a case against you, which I won't mention and have proof of. Give me what's mine; I am coming for you.
Buthelezi responded by denying allegations that the car was registered in Zodwa's name. He claimed he understood she was going through a rough time and wished her all the best. He also called on fans to stop peddling unsubstantiated rumors about his time with Zodwa.
7. Pearl Thusi and Robert Marawa (2017)
Although it was already being rumored that the South African power couple were on the verge of a break-up, it still came as a huge surprise when sports journalist and media personality Robert Marawa tweeted to confirm their relationship was over publicly.
I confirm the rumour & speculation that our relationship with Miss Pearl Thusi ended a few months ago.We continue 2 be good friends though.

— robertmarawa (@robertmarawa) August 6, 2017
This happened in August 2017, and it was an unfortunate surprise to fans who were not happy that one of their favorite couples was splitting. Although Robert claimed that they were still friends, he had already blocked his ex-fiancée on Twitter when he put out that tweet – and in turn, she blocked him too. When asked about their breakup when she appeared as a guest on Mac G's Podcast and Chill, the Lip Sync host said:
Robert and I had a great relationship things didn't work for reasons we'd rather not talk about. That wasn't our intention, but that's what happened. You need to know when to leave situations no matter how much you want to stay. When something is not good for you, don't die in it; learn from it and move on.
In all my relationships, I feel like that's been the situation. I get to a point where I'm like – cause every relationship is supposed to be a consideration of, is this the rest of my life? – and if you're saying no, then you're wasting time.
At this point, fans knew that their beloved couple would not be walking down the aisle, nor would they see any new beautiful picture of the duo looking all loved up ever again.
8. Lerato Kganyago and Thami Ndala (2020)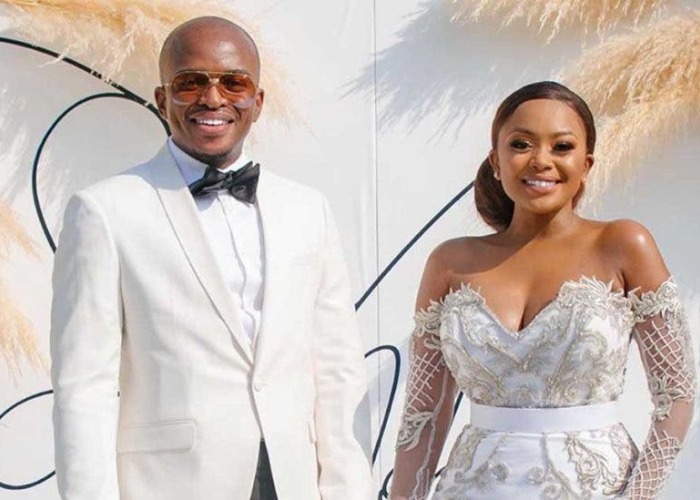 Fans certainly did not see the divorce of Lerato Kganyago And Thami Ndala coming after two months of marriage. The couple who got married in a plush traditional ceremony in March 2020 went their separate ways by May 2020. The radio and TV personality announced their divorce via a post on Instagram, which read:
It is with sadness that we announce that Thami and I have decided to go our separate ways. We have realized that our different priorities and workloads have not afforded us the time to invest in our relationship. We will continue to care deeply for each other and look forward to growing our friendship. We have nothing more to say on this subject and hope that our privacy will be respected during this difficult time.
As expected, the divorce dominated the airwaves and trended on the social media space, with some bashing her for rushing into marriage while others were more sympathetic towards her.
9. Psyfo Ngewnya and Hulisani Ravene (2017)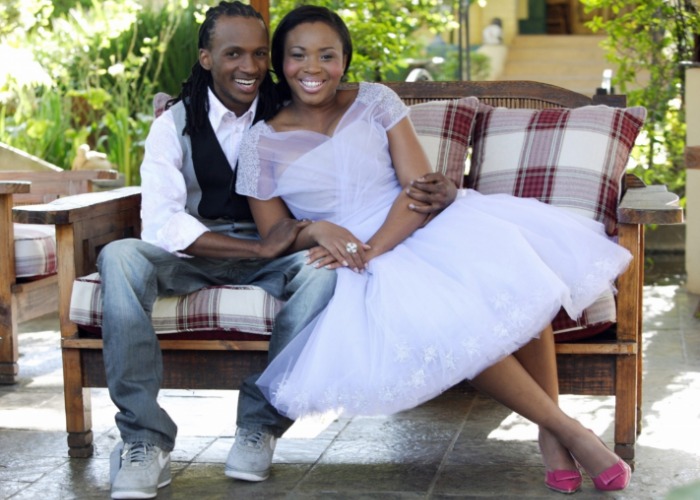 While fans were expecting the news concerning the marriage of Psyfo And Hulisani, who had been in a relationship for ten years, that was not the case. Although Hulisani didn't speak much about their separation at that time, she made a tweet saying,
Finally, in an interview with Destiny, she revealed that their separation was so hard for not just fans but also her family members. She was advised to give the relationship a chance again, but that was unnecessary as the relationship had already crumbled. Psyfo, on the other hand, has moved on with Amirah Mirah and has told fans to focus on their lives.
10. Phemelo Motene and Mthandeni Ngcobo (2019)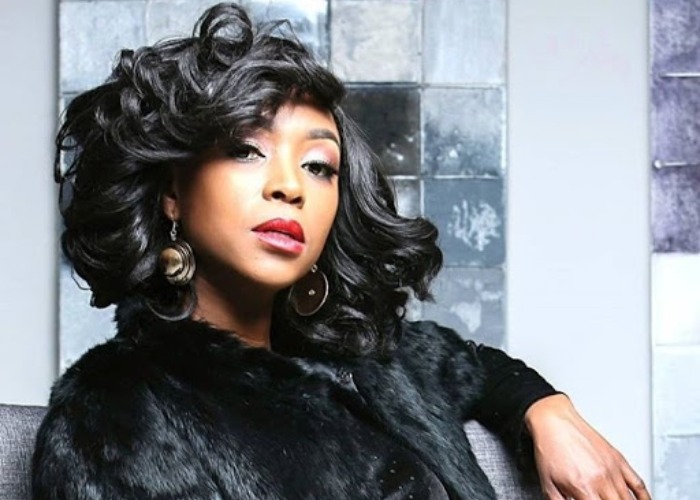 Divorce hits more when the couple in question have been married for a long time because everyone expected them to learn how to cope with issues. However, that's not always the case, as even after so many years, separation is still always possible – and that was the case with Phemelo Motene and Mthandeni Ngcobo.
After being married for 16 years, Phemelo Motene and Mthandeni Ngcobo had to watch their marriage go down the drain. On Moja Love's Show Me Love, Phemelo revealed that their union had come to an end in 2019. Although she didn't speak much about the cause, she said the divorce was not easy on the children.
11. Claudia Henkel and Orin Roesstorff (2019)
The marriage between former Miss South Africa, Claudia Henkel, and her husband, Orin Roeesstorff, who tied the knot in 2015, came to a sad end in February 2019, after barely four years of being married. They got divorced 15 months after the birth of their twin babies.
Claudia revealed the news about their divorce to Huisgenoot, a weekly family magazine, and in a Facebook post, she thanked fans for their love and support and ended by saying;
…I know I made the right choice for my twins and me. So when you comment or see me, don't say: 'I'm sorry' say 'well done for having the courage to choose to be happy.'
Although she never revealed the exact cause of the separation, she said she suspects that the miscarriage she had at the early stage of their marriage could have contributed to making their relationship sour. Claudia still wears a wedding ring to date, and according to her, she bought that ring for herself as a symbol of the promise she made to herself to love and respect herself before giving her heart to any other person.
12. Lira and Robin Kohl (2019)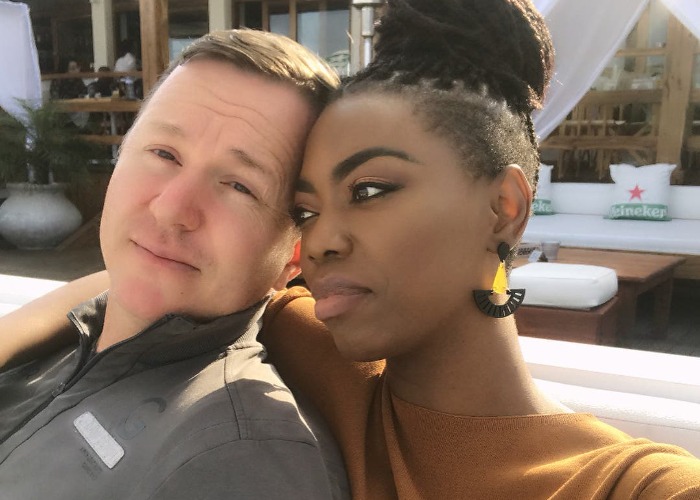 After 9 years of being married to the long-time love of her life, Lerato "Lira" Molapo surprised her fans in July 2019 when she posted a beautiful picture of her and her husband on IG. Still, this time, instead of a heartwarming message or romantic thoughts, it was a "separation announcement." The post read:
The reason for their separation (and probably divorce) has not been revealed, but it has been two years since she made this post, and they have not found their way back to each other. We have definitely seen the last of the duo together as Lira seems to be the happier of the two – judging from her post on social media.
13. Thando Thabethe and Frans Mashao (2018)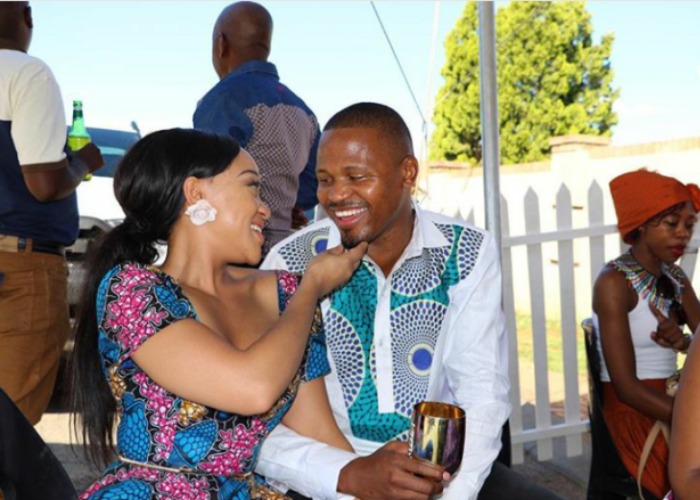 In 2017, after dating for five years, businessman and media strategist Frans Mashao finally popped the question every lady in a relationship wants to hear during a trip to Ibiza, Spain. The beautiful TV personality, Thando Thabethe, who she was madly in love with the CEO at the time, was so excited and took to Instagram to share her joy with fans. Speaking with the Juice, she confirmed their engagement and said she knew he was the one.
After their engagement that had lasted for about a year, fans noticed that Thando was no longer wearing the engagement ring that Frans gave her, and rumors started spreading that they had separated. She confirmed the rumors in an interview with True Talk and said she did not need to explain everything that happened.
I don't think I need to go into the nitty-gritty … I never denied that we are not engaged anymore. I don't think I need to tell people the reasons behind why it ended. Inasmuch as I told people that we are engaged, I never told people everything, and this [breakup] is something I do not want to talk about.
A report from Sunday Sun revealed that the main reason for their split was infidelity "with multiple women" on the part of Frans Mashao. However, since any of the parties has not confirmed this, no one can say the exact reason for their separation.
14. Liesl Laurie and Proverb (2018)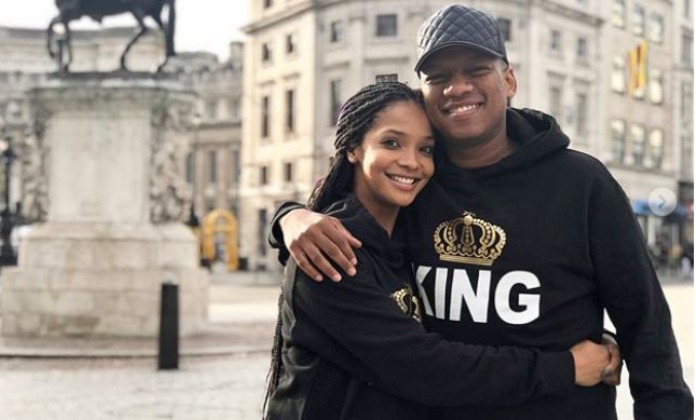 Former Miss South Africa, Liesl Laurie, and Idols SA host, Proverb were so cute and lovely together, and nobody saw their separation coming. In fact, no one wanted that to happen, but it is not always about how cute a couple looks together. As we have come to see, if things ain't working, they ain't working, and separation is sometimes the best decision. And so, after three years of being together, they called it quits.
Speaking to Sunday Sun, the former Miss South Africa confirmed their break-up, telling the newspaper, "Yes, it's true, but please don't write this." Not long after the breakup news made it to the public space, Proverb got himself a new SUV and took himself on a trip to Dubai for a vacation.
15. Papa Penny and Zinha (2019)
When a spouse travels all the way from one country to another to meet their partner to issue them divorce papers, you know they have had enough. South African musician turned celebrity Papa Penny, who runs his own reality TV show, got his fans surprised and angry at the same time during one of the episodes in 2019.
Papa Penny and Zinha, his now ex-wife, were married for 19 years. While he stayed in South Africa, Zinha needed to be in Mozambique. Little did she know that something was going on between her husband and the maid she hired in her absence.
On the other end, Papa Penny was not going to divorce his wife without letting her know the truth, so in one of the episodes of his reality TV show, he traveled to see his wife. And after they went down memory lane together, he finally told her the truth. He even went as far as blaming his infidelity on his wife, saying she brought a young girl as a maid instead of an older woman. This made fans so mad, and they had their say about that opinion on social media.
16. Unathi Nkayi and Thomas Msengana (2017)
The happy marriage of South African Idols judge and former Metro FM DJ Unathi Nkayi and DJ Thomas Msengana, also known as Bad Boy T, was loved and appreciated by many fans. People were not expecting that they would separate after so many years of being together. But sadly, they did.
In an interview with eNCA in 2017, Unathi confirmed the divorce with her response. When she was asked if she and her husband were still together, she said, "No, we are not." She, however, says they are in a good space because they are family. Despite all the strength she tried to show off at that time, she finally opened up two years later to narrate her ordeal.
17. Ayanda Thabethe and Mthoko Mkhathini (2018)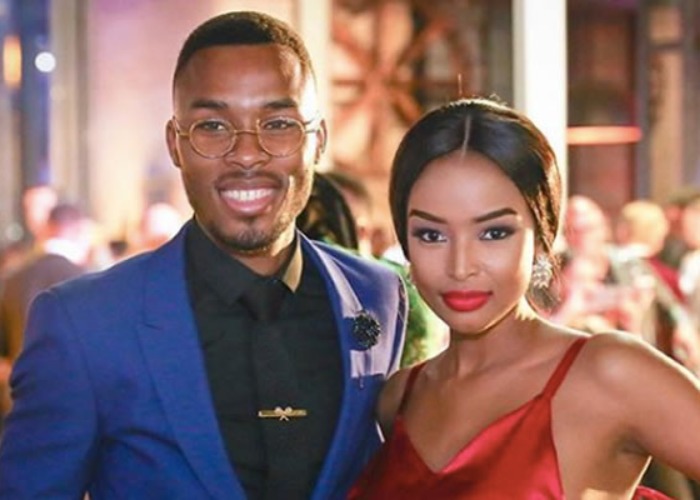 It is the general belief that couples go on vacations to reignite their love for each other, but for Ayanda Thabethe and Mthoko "Dash" Mkhathini, that seemed not to be the case. Weeks after a trip to Greece, they called off their relationship. Ayanda confirmed this on her Q&A on IG when a fan asked about the situation of her relationship with Dash. The TV personality responded by replying:
I am single again. I'll always think the world of him.
The exact reason for their breakup is unknown, but we all just had to accept that one of our favorite celebrity relationships had come to an end.
18. Sylvia and Marks Maponyane (2017)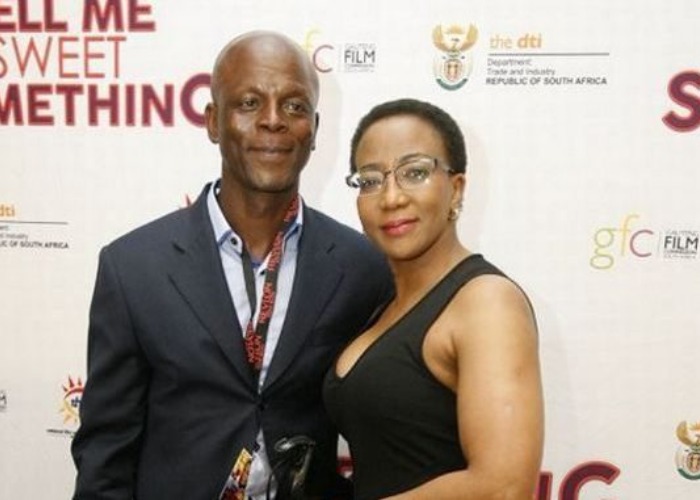 The 39-year-old relationship between the retired footballer and football commentator Marks Maponyane and his wife, Sylvia, came to an end in 2017 due to a domestic fight that happened because Marks allegedly took away the life insurance that covered Sylvia without her knowledge.
This made her leave their home in Midstream Estate, Johannesburg, to another of their apartment in Lyttelton, Pretoria. Removing the life insurance was not the only event that made her decide to leave. It was reported that earlier in 2017, she was stuck in her car after a car crash and called Marks for help, and he said he was watching TV. That is certainly not a response anyone would expect from a spouse in such a situation.
In another event, she was a victim of a robbery and called her husband to accompany her to the police station. According to her, he responded that he had errands to run. The relationship between the duo degenerated to the extent that Marks Maponyane had to obtain a restraining order against his wife – which she violated and was subsequently arrested.
19. Lebo M and Angela Ngani-Casara (2016)
Lebo M and Angela Ngani-Casara tried to give their love another chance three years after the first divorce in 2013. This time around, they decided to have a special wedding in Egypt, but even that could not keep them together. Six months after their special wedding abroad, their marriage hit the rocks – again. Angela, who was Lebo M's third wife, confirmed their second divorce in an interview with Sunday Sun, where she said he ended their marriage without letting her know.
The South African producer, who seems to be very good at moving on after every divorce, had already moved on to another relationship with Beverly Basson, who happened to be his friend's ex-wife. While finalizing the divorce with Angela, he and his new bae were already bonding and always seen together having a good time.
20. Schamel and Precious Kofi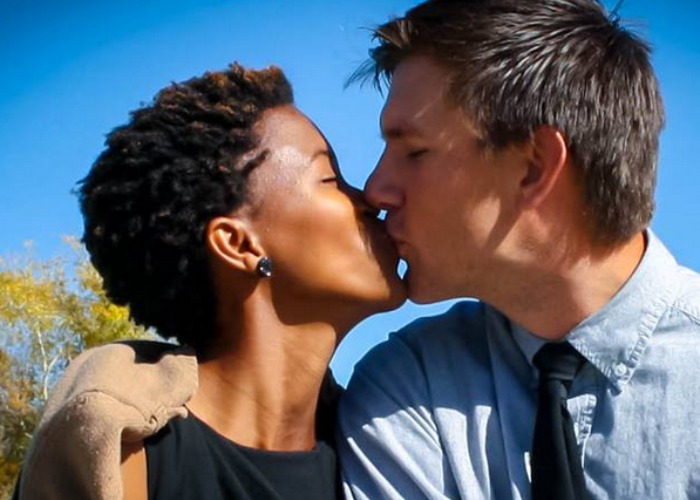 Media personality and former South African child star Precious Kofi moved abroad to start a new life after she married her husband, Schamel. While in South Africa, she was known as a TV personality, but when she moved abroad, she became a stay-at-home wife who was at home and took care of their two children.
While she was abroad, she kept making posts on Facebook, letting her South African fans know what was happening in her life, but all of a sudden, she stopped posting on social media, and fans really wanted to know what was happening. After five months, she broke the silence, but her post was not what people expected to see. The now-deleted post on Facebook read:
I chose to stay silent on social media because I didn't know how to go through a divorce publicly. The last few months have been extremely difficult, but through the Lord's grace, I believe in a brighter tomorrow. Thank you again for your kindness.
Her revelation came as a shock to her fans, who do not know the reasons behind the divorce of the former child star.