In the present global economy, having more than one stream of income is always advisable. If you are a South African and you are looking to diversify your income so as to keep up with the pressure of your bills and expenses, taking advantage of paid survey sites is a viable option. There are a number of survey sites that pay individuals for taking part in reviews on a stipulated basis. Now of course this might not necessarily be a gold paved path to earn millions but you can earn quite enough to supplement your primary channel of income.
A paid survey is something companies and organizations take advantage of in collecting quantitative and objective information about the economic and personal habits of the participants from specific demographics. Quite a large number of surveys online are owned and managed by actual companies and organizations and as such, the feedback they receive by way of the online surveys are not just important to the companies but are also taken into consideration.
What Do You Need To Participate in Paid Surveys?
Having a good working computer or smartphone, as well as a pretty stable internet connection are the two basic things you need if you are to begin making money online. In some cases, a number of these online paid survey sites have easily accessible apps which can be downloaded seamlessly from a phone's app store.
How It Works
A large number of companies make use of emails to inform respondents of a survey offer, either on a daily or weekly basis, although very few companies give any form of guarantee on the limit of surveys one can participate in. Consequently, it is always advisable to do proper research on which online survey company is best to sign up with.
You should not forget to pay special attention to their terms and conditions, as well as Frequently Asked Questions (FAQs) to learn about their operational policy. Some of the things you might want to find out are their method of payment as some companies make use of mails as they would rather send you a company check via mail, while some would prefer making use of bitcoins or PayPal to make payments.
How To Identify Scam Survey Sites
The main problem with the world of paid online surveys is finding a legitimate and scam-free survey site. A legit survey site does not require you to pay money or to make any form of transaction that allows you to take a survey. Any survey site that requires respondents to pay to take surveys is most likely a scam site. Your personal details, as well as card and credit details, should not be submitted on any survey site, as none of these details are relevant in taking surveys.
So, if you are in South Africa and you want to earn an extra buck to help supplement your primary source of income to make ends meet, by providing opinions and feedback on a wide range of surveys and products, then stick with this article till the end.
20 Best Survey Sites In South Africa
1. LifePoints
With over 5 million members and still counting, LifePoints is a freely accessible online platform that gives you rewards for the participation and completion of surveys and other similar activities such as behavior tracking, product testing, as well as mini polls and so much more. LifePoints has rewarded its over 5 million members with about $20 million as of today.
LifePoints is the brainchild of the global analysis and research company, Lightspeed. LifePoints influences the development of future products and services, as well as already available products by serving as a sourcing hub for the market and product research by giving consumers the opportunity to proffer objective and adequate feedback on products from a variety of companies.
Lightspeed issues this survey to members of LifePoints who match the designated target audience from a specific demographic. LifePoints members who qualify for the survey and consequently complete the survey are then issued LifePoints as their earnings. These LifePoints can be redeemed via PayPal for cash, gift cards, or can be donated to charitable causes across the world.
There is no standard survey reward rate as the rates for survey rewards vary, depending on the type of survey participated in by the LifePoints member. However, members could earn anything between 50 LifePoints to over 300 LifePoints. Calculating how much a single LifePoint is worth can be a little tricky because it largely depends on how the LifePoint is redeemed, however, it is usually between 8 and 9 cents.
Unfortunately, unlike its name, LifePoints do not last for life. It has a validity period that expires after 3 years from when they were earned, alternatively if a LifePoints member's account is inactive for a period of 1 year, the LifePoints earned become invalid as well. Therefore, taking a leave of absence from LifePoints is not advisable.
Overall, LifePoints is one of the best paid online survey sites in South Africa, and with good customer service rapport, as well as a user-friendly interface or an available app download for both Android and iOS devices, you can jump on LifePoints immediately and start earning.
2. The Panel Station (TPS)
The Panel Station online survey site otherwise known as TPS is largely predicated on rewards for participating in surveys, as well as loyalty to the TPS brand. The Panel Station essentially forms a link between brands and individuals by aiding the brands in understanding the perception and opinion of their consumers. They do this by providing the brands with genuine and authentic surveys, as well as data analysis from its membership base of over 5 million persons.
This paid online survey site gets the feedback and opinions of individuals and goes further to reward its members for participating. It is a global community for consumers which offers potential respondents and participants the opportunity to earn money while reviewing different products, goods, and services. TPS is also easily accessible as the site has a user-friendly app that you can find and download on your Android or iOS device, and when you factor in the free registration and membership, the offer seems too good to be true.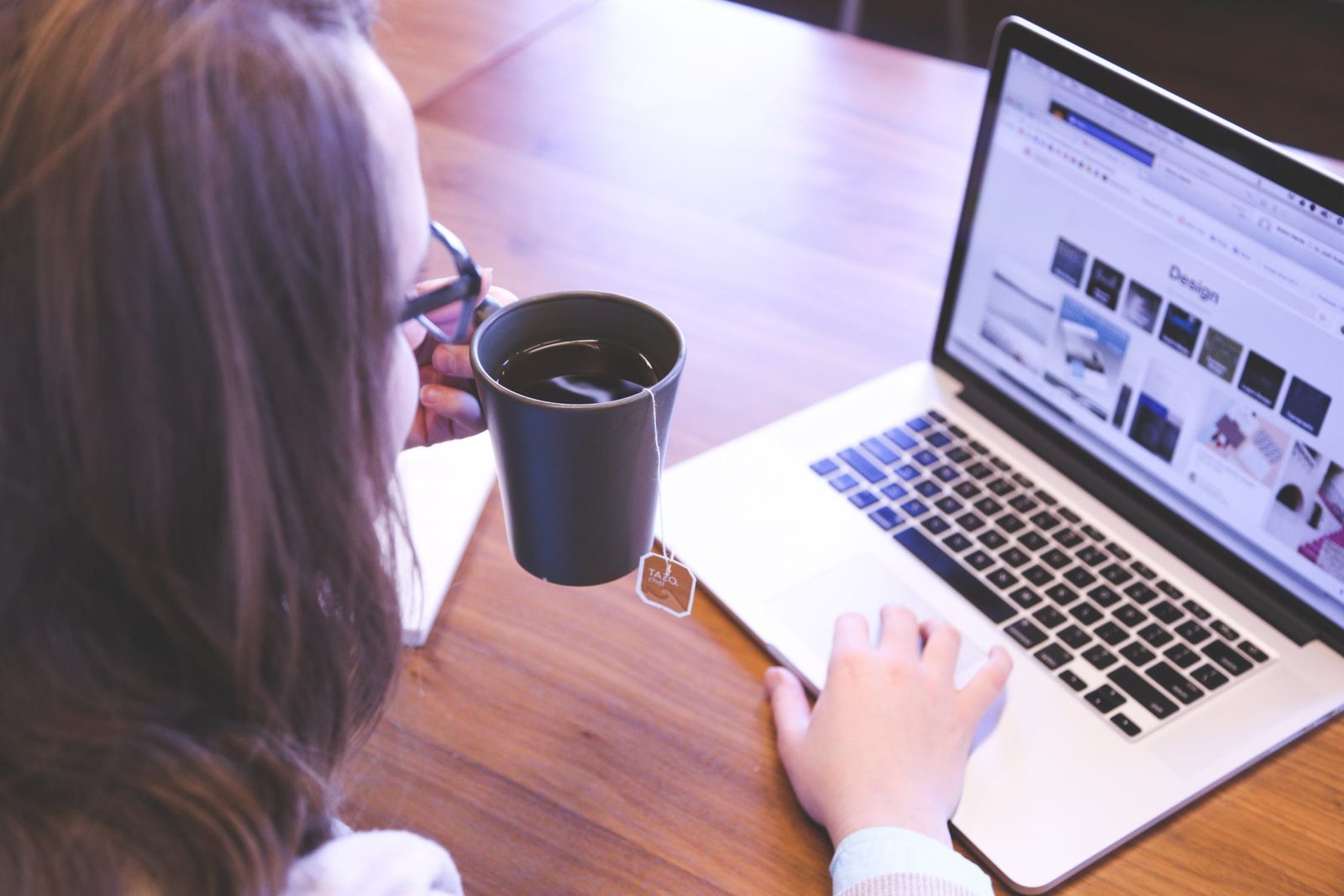 Every year, The Panel Station members are rewarded with nearly 3 million dollars per year, in cash or vouchers. They have a presence in nearly 40 of the fastest-growing economies in the world, including South Africa. TPS panelists and respondents are well rewarded and empowered financially by providing them with a stream of income that does not require them to stray from their place of comfort. Panelists earn points that can later be redeemed for cash.
There are three basic ways members can redeem points on TPS. The first method of redeeming points is by exchanging them for gift vouchers. You can use your points to purchase gift vouchers from major brands and companies that host surveys on the TPS website. The second is by purchasing advantages that give you an edge in sweepstakes and raffle draws. You can also exchange your points for cash after it has gotten to a specified amount. So, if you are serious about participating in surveys and giving feedback while getting paid for it, The Panel Station should be your next stop after this article.
3. Brand Institute
Brand Institute Incorporated is slightly different from the conventional online survey platforms. The company is primarily centered in healthcare and while the greater percentage of their target audience or respondents are healthcare professionals, they also embark on general consumer satisfaction surveys from time to time. So, the site is still useful to you even though you are not a healthcare professional.
Survey invitations are usually sent out via email to registered members with guidelines on the survey, its focal point, and the time frame for responding. The healthcare-related surveys on Brand Institute can sometimes pay as much as $30 while the general more conventional surveys can fetch you about $5. This is huge as far as paid surveys go. Payment of reward earnings is generally done through PayPal within two months of survey completion.
4. PrizeRebel
Finding authentic and reliable GPT (Get Paid To) websites is always a serious chore, especially with the internet being proliferated with all manner of scams and frauds. However, PrizeRebel is a free, trusted, and authentic GPT rewards website that compensates its members for successfully completing activities and tasks. The members stand a chance to earn cash, gift cards, vouchers, as well as merchandise in the process.
In 2007, PrizeRebel was established and over time it has grown to become a household name as far as GPT websites are concerned. Over 10 million people worldwide are registered on the site, with Canada, the USA, Australia, and the UK possessing the most reward earning opportunities. Registration and membership of the platform are free, and the process of taking surveys is easy. Your earnings can also be paid to your PayPal or bank account.
5. SpiderMetrix
This online survey panel was established over 20 years ago and is based in Australia. SpiderMetrix basically collates information and analyzes data and feedback for companies and organizations. As a panelist with SpiderMetrix, your opinion on subject areas such as clothing, restaurants and even gaming will be highly valued.
Registered members are also referred to as spiders, and earn spiderPoints for participating in surveys, giving feedback, as well as opinions. Points are also earned upon full completion of the registration process which ends with you posting an opinion on the platform.
A minimum balance of 300 spiderPoints which is the equivalent of $30 is required for you to be able to redeem your points so as to enable you to be credited with the cash. Payout is usually by donations to charity, auctions where points are used for bidding, Amazon vouchers, as well as PayPal vouchers.
6. Toluna South Africa
Toluna offers rewards for completing surveys in points. You can also earn extra points when you engage in polls, product tests, or consumer discussions. Referring Toluna to friends and family also attracts more points. Membership and registration is free of charge, and the minimum age requirement for registration is 14 years.
The online survey site rewards its new members with a 500 points welcome bonus, and encourages them to take part in surveys, write opinion polls and reviews, and many more. Any activity you participate in on Toluna attracts its reward, and when you have accumulated a minimum point equivalent of R100, you can make withdrawals for cash via the PayPal function, or Kalahari voucher option.
7. Triaba
This online survey platform is accessible via mobile and consequently gives you the flexibility to earn cash with ease by participating in online surveys via your mobile phone. Registration and membership are free and you could earn as much as $5 from participating in surveys. Immediately your account is successfully registered and active, you can start earning on Triaba.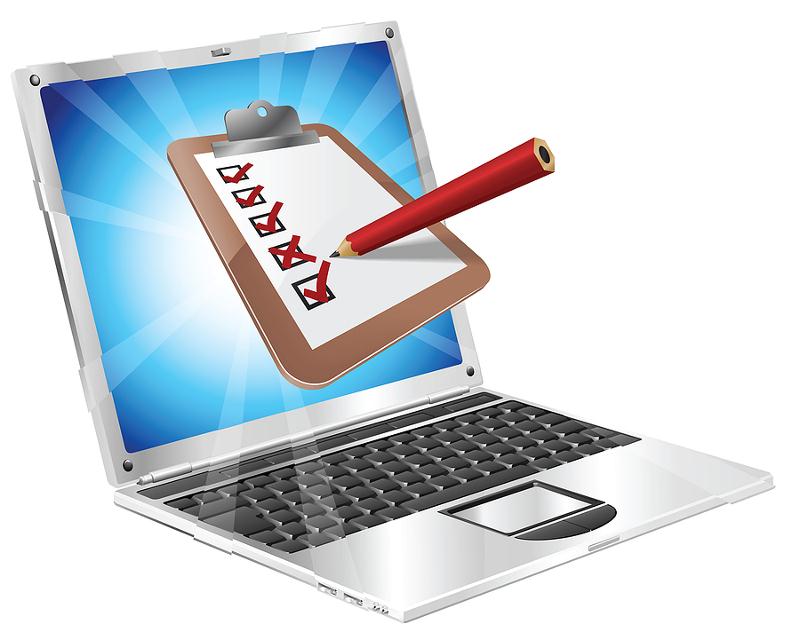 Available survey notifications are sent to the email address of registered members. A record of your earnings is available on the platform account and is consequently disbursed via PayPal when you tender a withdrawal request. A note of warning though, after a specific period of inactivity, your account becomes dormant, including any points you might have accrued before then. This can only be rectified by contacting the Triaba platform's support team.
8. Paid Viewpoint
Most online survey platforms usually require general information from their members to enable them to know how exactly to categorize them, and Paid Viewpoint is not left out. Its members and prospective respondents are required to provide accurate and genuine information with regards to their demographic data, buying habits, family background, education, and qualification. This information helps the company build a TraitScore for its members, which the company uses in its assessments.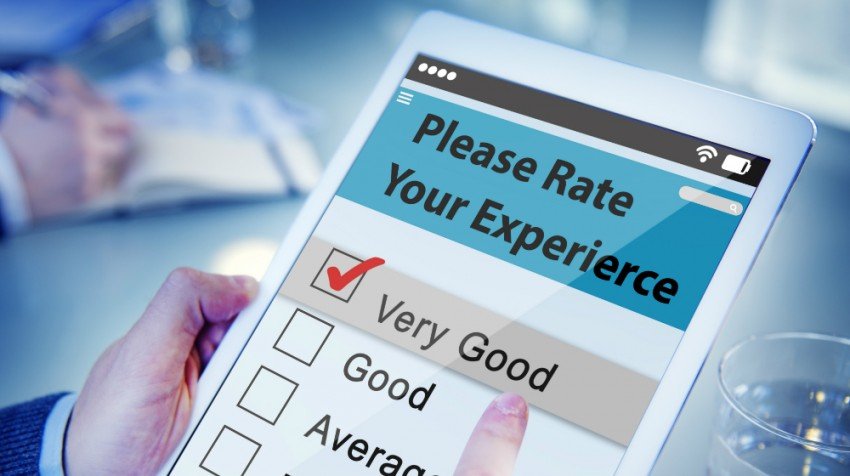 Possessing more than one Paid Viewpoint account is prohibited. You are required to use your phone number in verifying your account when you register on the platform, and further verification is required when trying to cash out your rewards for the first time, this is to make sure your account is safe and your earnings are secure.
The higher your TraitScore, the higher the amount of money you are more likely to earn upon the completion of each survey. Your rewards are cashable through PayPal alone and become withdrawable after accruing a minimum balance of the equivalent of $15.
9. Global Test Market
Global Test Market otherwise referred to as GT.M is an online poll and survey site which was established in the year 1999. The online survey platform is a subsidiary of Lightspeed Research, a member of the Kantar Group. The Global Test Market survey platform is a top-tier global provider of data analysis, as well as market research and consumer trends and demand expectation. With a high-end clientele spanning top clients from over 50 nations of the world, it is clear to see how and why Global Test Market is a household name.
Membership and registration are free as they come at no extra cost or hidden charges and it is imperative that you answer a series of questions during your registration or sign-up process. This will enable GTM to determine adequately what surveys or polls you would be qualified and equipped to participate in.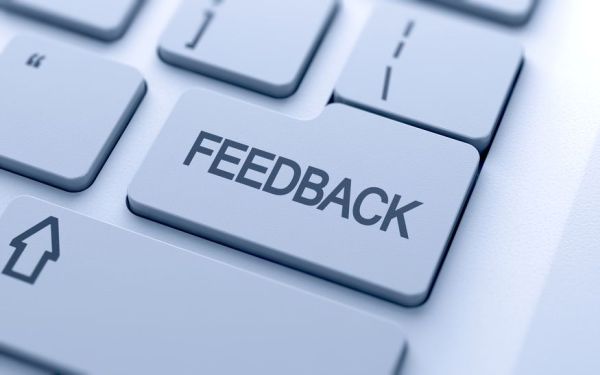 In 2016 alone, Global Test Market rewarded its panelists and survey respondents with well over $30 million. Being a panelist or survey respondent with Global Test Market earns you 'market points' on every survey you successfully complete. These points are redeemable for reward items from GTM's over 200 clients and partners who also host surveys on the site. They rewarded their panelists more than $30 million+ in 2016 alone!
As a panelist, you can earn points for completing surveys that can be redeemed for reward items from over 200 partners. Each survey can earn you an average of 100 to 200 market points, it may be more or less entirely depending on the type of survey you participated in. You can also convert your market points to cash when your account attains a minimum balance of 1000 market points which is the equivalent of $50 which can either be mailed to you directly anywhere in the world or donated to a charity of your choosing.
10. E-Research-Global
If you are aged 16 and above, and you are looking to fill your coffers with an extra buck or two, E-Research-Global has got you covered. While the site is strictly membership-based, registration and sign-up are absolutely free. The platform offers online surveys, as well as rewards for these surveys, including but not limited to testing of new products, focus groups, questionnaires, and lots more. Each member has a personal and unique referral link he or she can use to refer friends and family to the site, and good news, you also earn more while at it.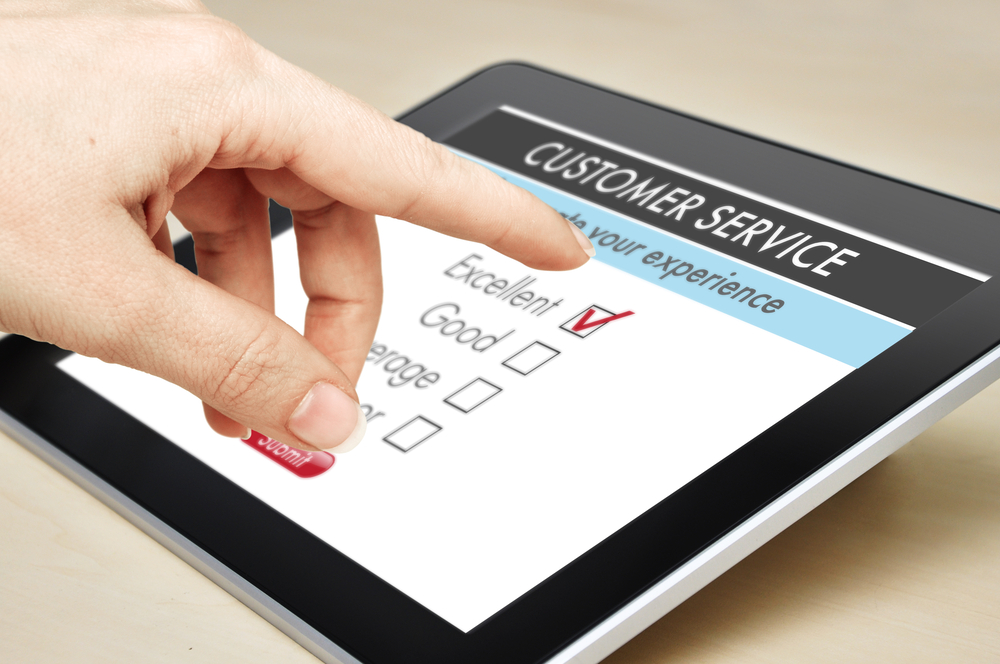 The amount of cash rewards you can earn depends on the survey you completed. The more difficult, complex, or time-consuming the survey, the higher the earning. Rewards are withdrawable after a minimum balance of the equivalent of $2 has been accrued, and payment is usually done via PayPal or by Payza.com for those without PayPal.
11. VoicesAfrica
VoicesAfrica is an online survey platform where panelists who are registered members on the platform can earn rewards for participating in surveys on the site. A welcome bonus of 500 points is awarded to new members upon the successful completion of their registration. The VoicesAfrica platform is highly rewarding with rewards earned on the completion of surveys getting as high as 5000 points which is the equivalent of $5.
Cash rewards can only be redeemed after accruing a minimum of 5000 points, after which cash rewards become redeemable either by electronic money transfer or by a company check.
12. MindSwarms
MindSwarms is a uniquely different online survey platform. The platform requires you to complete surveys in video format and consequently rewards you for successfully completing the surveys. You can sign up on MindSwarms either through their Android and iOS supported app or on the web with a PC and a webcam.
After successful registration, you would be able to see what surveys you would be qualified to participate in. When you apply and answer a couple of questions, a researcher will review them and if selected, you will proceed to record your answers via video. Any survey you participate in earns you $50 which is credited via PayPal within a day of completion of the survey.
13. Ipanel South Africa
This online marketing analysis and research company based in South Africa offers its members the opportunity to earn rewards for completing surveys. Points are accrued and consequently credited to your registered account on the successful completion of surveys covering a variety of different areas. After attaining a minimum accrued reward of 200 points, the reward becomes redeemable either for cash or other gift items.
14. SurveySavvy
SurveySavvy is a research and data analysis firm that hosts online paid surveys. The most interesting thing about SurveySavvy is that you have absolute control over your cash-out process and you can cash out as little as $1. You earn rewards by simply participating in surveys and referring family and friends to do the same. SurveySavvy is straight to the point without all the hassles with conventional online surveys, as soon as you start earning, your rewards can be mailed to you at your request.
15. Myiyo
Myiyo is an online survey platform that is also open to South African participants. The platform is devoid of membership or registration fees as it is absolutely free. The company is based in Germany and the platform showcases a global community that is not fractured across national, cultural, or ethnic boundaries.
Emails are used to invite registered members anytime a survey is available and for every survey you successfully complete, you are credited with rewards in cash. However, this reward can only be claimed from the platform when you accumulate a minimum balance of 20 euros, which is disbursed to the beneficiary via PayPal.
16. SurveyNow
The SurveyNow platform makes a massive amount of online polls, as well as surveys available to its registered members, giving them the opportunity to earn free vouchers as well as cash rewards. Newsletters explaining the surveys available, as well as their reward benefits are sent out every week to members who have completed the initial registration process. The longer and more complicated the survey, the higher your earnings.
17. American Consumer Opinion Panel
American Consumer Opinion Panel is a renowned and widely known marketing firm. They offer cash benefits on the completion of their online surveys by their registered members. Membership and registration are free and members get the opportunity to test new products, evaluate packaging designs, as well as product ideas, and many more fringe benefits besides cash rewards.
18. Cinchbucks
Similar to a lot of other GPT platforms, Cinchbucks pays you for taking part in its online surveys. However, Cinchbucks has an edge as it makes use of 3rd party providers. This means that besides Cinchbucks' surveys, you would also find other site's surveys on the Cinchbucks platform, ensuring that there are always surveys available for a diverse demographic of people. Before you begin any survey, the site shows you an estimate of how long embarking on the surveys would take and how much you are expected to earn.
You could be rewarded with bitcoins, gift certificates, or cash, depending on your preference. You could also earn extra rewards when you refer family and friends who actually complete surveys on the platform.
19. iPoll
The online survey platform iPoll simply offers cash rewards for surveys successfully completed. They have a convenient and user-friendly mobile app that enables you to partake in surveys on the go, no stress, no hassles. New members receive a welcome bonus package of $5, just for signing up. However, your cash becomes withdrawable when you have accrued a minimum balance of $50. Draws are also held every 3 months where amazing cash prizes and products can be won.
20. Valued Opinions
The Valued Opinions platform is an online community that makes paid online surveys available to its registered members. Membership and registration on the platform are free. You simply enter the required information, set up a profile and you would be paired with surveys within your demographics. A credit is earned for each survey successfully completed.
In some cases, your credit rewards can redeem gift vouchers for a variety of well-known brands and their products such as Zando and Yuppiechef. As a registered member with Valued Opinions, you also stand the chance of testing products, as well as services before they become publicly available.