Running your own business is the best way to attain success and financial freedom. The alarming rate of unemployment is on the rise as good and fulfilling jobs are becoming more difficult to come by. One of the major problems with starting a new business is that there seems to be a market that is proliferated with competition in almost every sector. Besides the quality of products you make or services you deliver, one of the direct influences on Return on Investment (ROI) is competition.
A sector densely populated with competing companies could mean low profit, however, a sector that is still largely untapped could be a gold mine. While there is hardly any sector that hasn't been explored, the advent of technology means there are newer, better, and faster ways to thrive even in sectors that have been previously explored. For people in the Rainbow nation, there is still hope for possible economic advancement without having to depend on stipends from the government.
Business Opportunities In South Africa
In South Africa, there are so many untapped business opportunities that do not need huge capital or extensive expertise to start. While unemployment is on the rise and the government continues to retrench workers because there is not enough money to carter for the workforce, you can become your own boss with little money and experience.
South Africa, like most African countries, is blessed in diverse ways. Mzansi is endowed with both human and natural resources, most of which remain untapped. With gross global economic meltdown and high levels of unemployment, people and governments are finding it difficult to live up to their responsibilities. There is now a need for people to think outside the box and look into uncharted territories for survival. We rounded up some twenty untapped business opportunities in South Africa that one can take a chance on to make a living.
Business Opportunities in South Africa Under R10,000
1. Fashion Designing
There is a constant need for clothing and this makes the fashion industry a very lucrative one. There can never be too many designers in this industry. The most important thing you need to have is a flair for fashion. There is also a need to have the necessary skills required for the business if you wish to do the cloth-making yourself, otherwise, you can hire someone to assist with bringing your creative ideas to reality. This business is not restricted to any gender and you can start from anywhere, including the garage in your home.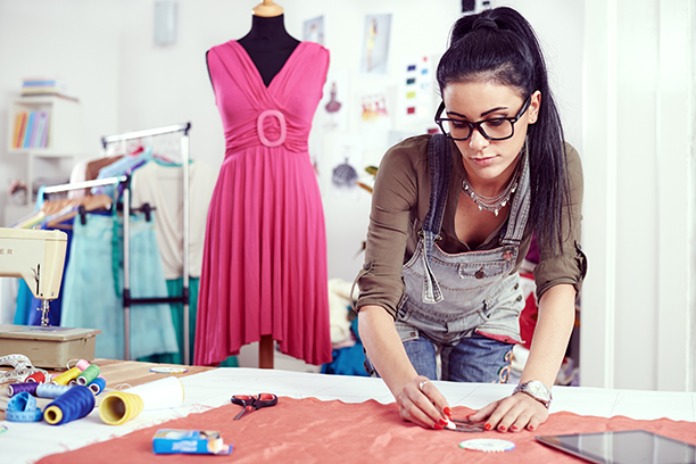 To excel in this business, you have to, first of all, carry out a market survey regarding the cost of materials needed and also find out what is in demand. It is also wise to try new ideas to set you apart from others who are already established in the industry. You can start small with about R10,000 or less and expand the business as the demand for your products increases.
2. Real Estate Agent
This is another lucrative business that does not require too much capital to start. You just need to be keen about what happens in this industry and also have good taste and stay up to date with trends in real estate. You don't have to be an expert in the field, although some professional skills could be of advantage to you. This business is not gender-sensitive and pays well, depending on your ability to market and convince customers on why your offer is ideal without compromising business ethics.
3. Agriculture
Food is vital for our collective survival and to ensure food sustainability, more people need to venture into farming. This business is ideal for any gender and can be started with R10,000 or less. For a beginner, you do not have to go into full-scale mechanized farming. You can begin with a garden, especially if you already have a piece of land to cultivate on. There is a ready market for agricultural products so you do not have to worry about having to advertise your products.
4. Events Planning and Management
As long as there is life, there will always be a reason to celebrate – or mourn. From weddings to funerals and even birthdays, people want their events to be well organized and go as planned. However, very few people have the time and energy to plan and manage their events and this creates a ready market for event planners and managers.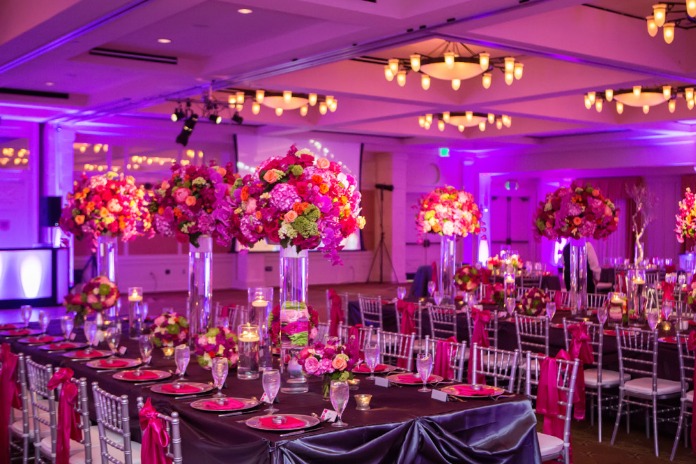 You have to be passionate about the job and be able to meet the needs of diverse customers. This business can start with about R10,000 because the events are financed by the owners while your job is to make plans and execute them. You can hire personnel and other items required or buy your own once your business is established. This business is for all genders.
5. Catering Services
Like events planning, catering is a service that is in high demand because not everyone has the time and ability to prepare meals, especially in large quantities and food is an essential item in every ceremony. Catering can be undertaken by any gender and you can choose the scale to operate on. A little bit of innovation can make your package different from others. If you are able to make tasty meals and treat customers appropriately then your business will blossom in no time. You can also prepare food for individuals for personal use at home or deliver meals to offices at affordable rates.
Home Business Opportunities in South Africa
Remote working is becoming a trend, especially with the pandemic that has kept people indoors. There are so many business opportunities for South Africans looking to work from the comfort of their home.
6. Online Tutoring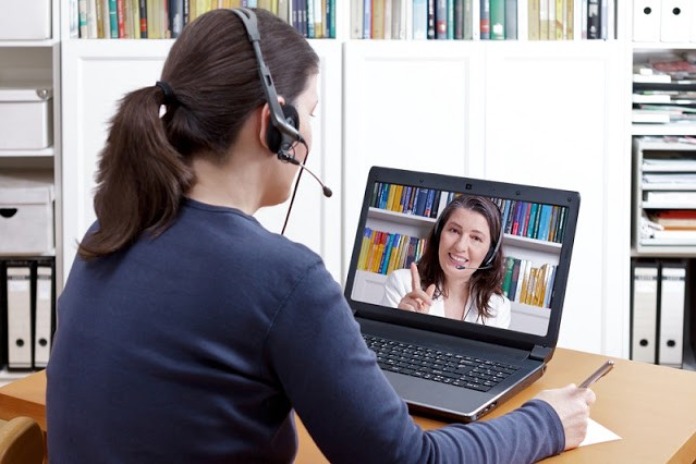 This is one of the untapped business opportunities that allow you to work from home. You can create an online platform for learning with minimal financial cost and have students enroll for learning online. This has become very lucrative since the pandemic and parents and guardians are looking for alternatives to face–to–face learning for their wards. The high demand for online learning means that game players in this industry can make it big if they stay committed and hire qualified hands to teach on their platforms.
7. Digital Products Creations
There is high demand for online products and services with the rise in internet dependency. If you have good digital creation skills this business is ideal for you and you do not need much money to go into it. Most of the tools you need are already available online and you can create and sell products such as online courses, videos, e-books, etc.
8. Website Designing
You can work from the comfort of your home as a website designer and even go-ahead to recruit a team of designers should you have too much on your plate. This is good business because in this digital age, any business that wants to flourish needs an online office and a website is a good space. If you have the skills or you are willing to acquire them, then this business is ideal for you irrespective of your gender.
9. Social Media Influencing
If you have good marketing skills and human relations then you can venture into the world of social media influencing. As an influencer, you are able to make money from paid advertisements on your channels. All you need is a constant social media presence and a good number of followers and you are good to go. Your job is to advertise the products and services of your sponsors and you get paid just like that. There is no gender restriction here also.
10. Blogging
Blogging is a booming business. People are bored and constantly searching for information online so blogging can help you tell your story, write informative articles and still earn a decent living while working from home regardless of your gender. So many bloggers have made it big in Mzansi and you too can if you commit your time and skills to it. You can also help to curb unemployment by employing writers for your blog.
Small Business Opportunities in South Africa
11. Mobile Hair Salon
This is one of the largely untapped business opportunities in South Africa because people often fear that it might interfere with the privacy of their customers. However, the pandemic has made it difficult for people to go outdoors unless it is essential. Taking the hair saloon to their doorsteps is a convenient way to make money without having to pay shop rents. It is also affordable as you will be needing easy-to-carry saloon equipment which may cost less than R5,000 to acquire. This opportunity is open to all genders.
12. Cleaning Services
This is a cost-effective business that has the potential to grow big. You can start off as a cleaner and gradually recruit others as an agent if those you have worked for are impressed with your services. This is a lucrative business as most people in the working class do not have adequate time for cleaning. Little to no capital is required for this business because your employer provides the materials needed and should you start an agency, the cost of materials will be borne indirectly by those needing your services. This business is also ideal for all genders.
13. Electronic Repairs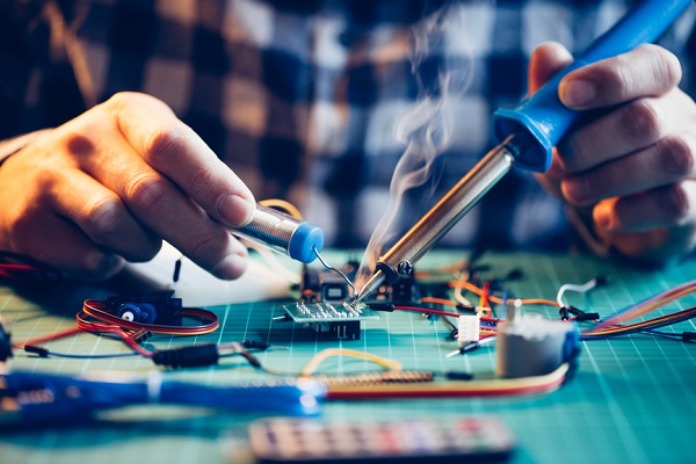 The times are getting hard and people no longer discard their electronic devices if a minor fault is detected. Going into business as a repairer is a good idea, especially if you know the job. There are both established and start-up businesses looking for repairers to hire and there are very few good hands available which makes it a suitable business for anyone to try. Your income may depend on your skills and you can start off with about R5,000.
14. Transporting Learners
This business is often neglected as a thing for public transporters but parents are now cautious of their children being in crowded 'kombis' and now settle for privately organised school transport for their children where the safety of their children is guaranteed. You will need to own or hire a car to start this business and can make up to R10,000 and above depending on the size of the car and the distance covered.
15. Mobile Restaurant
It is no secret that South Africans love to eat already made food and a restaurant that brings food to peoples' homes will surely thrive. This business is cost-effective and is largely untapped so you can be sure to make sales if what you bring to the table is what consumers want. There is also no gender restriction here.
Business Opportunities For Females in South Africa
16. Childcare Services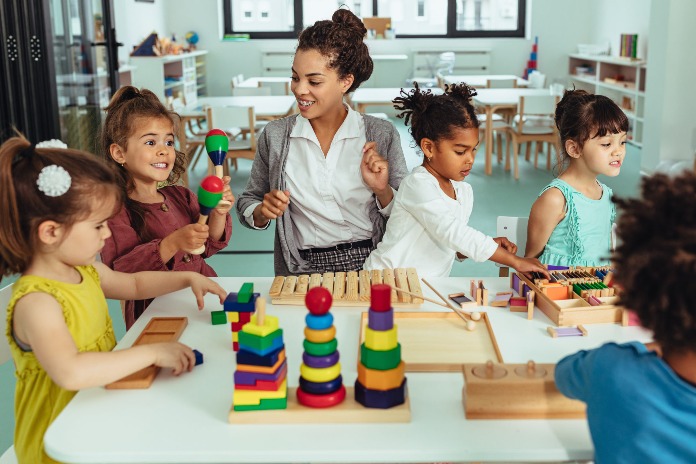 Parents are constantly looking for a place where their children can be kept safe while they go about their business and so, investing in this industry is a good idea. You, however, have to get innovative and stay committed in order to achieve success in this line of business. It may be a little capital intensive if you do not already have structures available but it pays in due time.
17. Online Content Creation
For women who want 'me' time, this is an ideal business opportunity that allows for flexible work schedules. You can create paid content for websites or help them to outsource creators. There is high demand for quality content online and you do not have intensive capital and expertise to start this business which can pay you handsomely depending on your level of commitment.
18. Home Schooling
If you have the qualifications and skills, you may want to give homeschooling a try. This line of business still has great potential as not too many people are involved in it. If your house is conducive and you are certified to run the business then you are in for good money, especially now that people are avoiding crowded places. You can begin with your kids if you have any, or the kids next door. It also provides for a good work from home experience while paying your bills. From here, you can become an actual school owner.
19. Affiliate Marketing
If you are passionate about marketing then this will be ideal for you. This business requires you to promote or sell products and services from companies in exchange for a commission. It is cost-effective as you may not have to pay rents and oftentimes, sales transactions are carried out by the companies directly. What you earn here depends on how hard you work and be sure to select products that you are passionate about.
20. Photography
This field has remained a male reserve for too long but many women have come to realize that their talents are in photography. This untapped business opportunity is lucrative and fares well with females as they are often believed to be creative and attentive to details. So, you can actually turn your love for pictures into a money-making venture by becoming a photographer. If you wish to start small, all you will be needing is a good camera, your creative imagination, and photo-editing skills. All these will cost less than R10,000 to achieve and you are in for life-changing business opportunities.
A Recap of 20 Largely Untapped Business Opportunities In South Africa
Fashion Designing
Real Estate Agent
Agriculture
Events Planning and Management
Catering Services
Online Tutoring
Digital Products Creations
Website Designing
Social Media Influencing
Blogging
Mobile Hair Salon
Cleaning Services
Electronic Repairs
Transporting Learners
Mobile Restaurant
Online Content Creation
Childcare Services
Home Schooling
Affiliate Marketing
Photography