Durban is one of the most beautiful cities in South Africa. Situated in KwaZulu-Natal province, the city is the third most populous region in the country. Durban gives insight into South Africa's rich culture, tradition, lifestyle, exotic and interesting destinations, and more. If you are around the city or planning to have some fun with friends and family there, here are 20 things you can do there. Trust us; you would definitely have a swell time and enjoy every moment there.
20 Fun and Interesting Things To Do In Durban
1. Visit Durban Botanical Gardens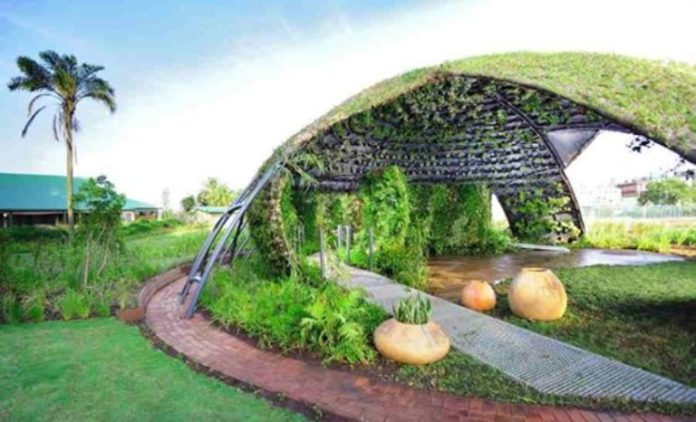 The Botanic Garden is the go-to place for people who wish to enjoy nature and its serenity. It is known as the oldest surviving botanical garden in Africa. Established in 1849, it has a variety of plants and trees of economic importance and beautification. A lot of activities take place at Durban Botanical Gardens, including social gatherings such as an indigenous plant fair (which usually takes place in September each year), local music bands as well as ' Victorian tea parties.'
Fun Facts About Durban Botanical Gardens
It is located in Durban, KwaZulu-Natal.
The exact price people pay to have fun at Durban Botanical Gardens.
It is the oldest surviving botanical garden in Africa.
The gardens spread across an area of 37 acres (15 hectares) in a subtropical climate.
Durban Botanical Gardens have about 917 palms and at least 1,354 individual trees.
2. Go On A Sunset Catamaran Cruise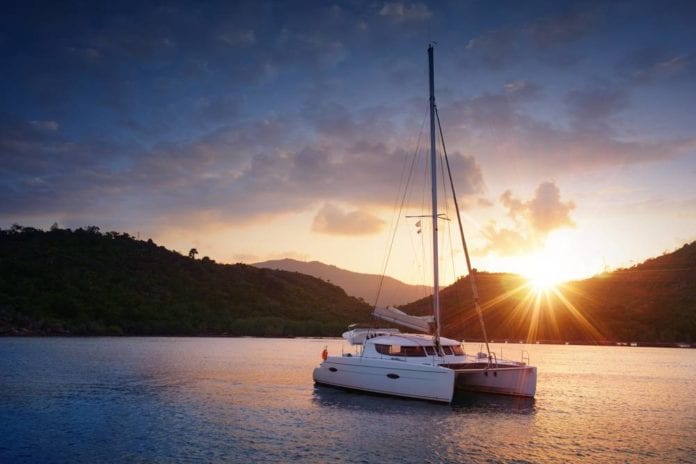 Catamaran boat tours are a super fun way to unwind with friends and family. The catamarans offer a wide range of activities and incredible sites to see and relax. They can also be rented for birthday celebrations, anniversaries, couple outings, and other family-related activities. Catamarans by Hakuna Matata offer a one-hour or more tour to the tropical Durban east coast as it sets all over the horizon. Clients get to feel nature and also enjoy the lovely iconic coastlines of places through cruises.
Fun Facts About Catamaran Cruise
People enjoy catamaran cruises from places like Cape Town in South Africa.
The cost of going on a cruise largely depends on the number of people getting on it. It could range from 7$ per individual to about 1000$, as the case may be.
According to reports, the top 5 South African cruises are Coastal Motor Cruise (from $20.39), Coastal Motor Cruise (from $36.07), Champagne Cruise (pre-sunset, from $32. 11), Sunset champagne cruise from Cape Town ($36.69), and Whale, Dolphin & Penguin Island Cruise ($129.95).
3. Visit Umgeni River Bird Park 
This is an interesting and fun place designed exclusively for kids and adults. There are over 900 birds from about 180 species in the park. People enjoy many activities in Umgeni River Bird Park, including free-flight bird shows. The place also has restaurants with different cuisines and a nature-inspired playground for children. Visiting cost is very affordable and can be enjoyed by everyone, most especially nature-enthusiasts.
Fun Facts About Umgeni River Bird Park
It is located in an old quarry site in Durban.
The entrance ticket on admission is R20 for children from four to twelve years.
Umgeni River Bird Park was opened in April of 1984.
It was originally designed and built by Veterinarian Dr. Alan Abrey.
4. Visit Ushaka Marine World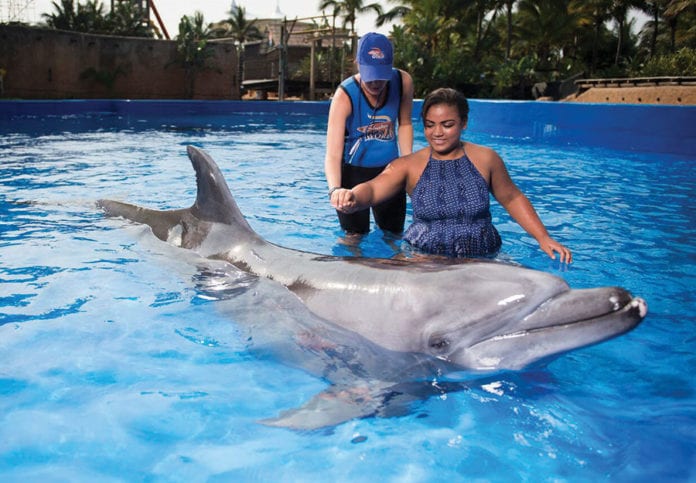 This is a fun place to visit in Durban. It has so many captivating activities that kids and adults can enjoy and feel the sea life. Fun things people do in the Ushaka marine world include diving into shark tanks, feeding and swimming with dolphins, taking a breathtaking look at the aquarium and all its amazing sea creatures.
Fun Facts About Visit Ushaka Marine World 
The cost of visiting is pocket-friendly. It could go for about 75$ per person or group. This fee covers the main entrance ticket and other activities.
It was opened on 30 April 2004.
It comprises of 8 sections which include Durban, KwaZulu-Natal, South Africa. It comprises 8 sections: uShaka Sea World, uShaka Wet 'n Wild, uShaka Sea Animal Encounters Island, uShaka Beach, uShaka Village Walk, uShaka Kids World, uShaka Dangerous Creatures, and Chimp & Zee.
5. Take A Tour Of Warwick Junction 
To get a feel of Durban and the nature of its marketplace, a visit to Warwick is all you need to do. Warwick Junction, also called Warwick Triangle, is the largest transportation and trading hub in South Africa. A guided tour through the nine markets in the central of Durban is necessary to enjoy the adventure fully. These nine markets include the Mother market, the Herb Market, the Berea Street Market, the Victoria Street Market, the Bovine Head Market, the Music Bridge Market, the Early Morning Market, the Brook Street Market, the Impepho and Lime Market. A visit to the junction promises to be full of fun. You would also get to see exciting things to admire and buy.
Fun Facts About Warwick Junction
It is located in the heart of Durban.
At least 460 000 people visit the transportation and tradition center daily.
Indians initially use it as a market space. The Warwick junction became the go-to business center for black and Indian transporters at the end of apartheid.
The cost of visiting Warwick junction is also very affordable.
6. Visit MiniTown
MiniTown is a tourist attraction and a fun spot for fun lovers. Established in 1969, this place is a small city that replicates some famous buildings in Durban. Buildings in Minitown are consciously scaled down to 1:24 of their original size, standing just above the knee with trains, airports, and ship harbor visibly seen around. This is a wonderful place for kids and even adults to have fun.
Interesting Facts About Minitown
It is located at 114 Snell Parade, North Beach, Durban, 4001, South Africa.
The entry fee into Mini Town is R15. 00 for adults and R10. 00 for children (from age 2 to 12).
7. Go Hiking At The Umhlanga Hiking Trail
Yet another fun place to visit in Durban if you are a fan of hiking. The trail cuts through the amazing coastal forest crossing the Ohlange River to the beach and its lagoon. It serves as a home for over 200 bird species and many other small animals. The Umhlanga hiking affords hikers to experience the natural wonders of the wilderness like wetland, coastal, and dune forest. The walk starts at the gates, passes the picnic area, and moves down a wooden boardwalk before joining the coastal forest.
Interesting Facts About Umhlanga Hiking Trail
The cost is based on request.
The location is Umhlanga Lagoon Nature Reserve, Umhlanga, Durban.
Duration is 2 kilometers, just over an hour.
Fitness is easy and ideal for children and families.
8. Go On A Breathtaking Experience On Durban Helicopter Ride
This is another fun way to enjoy your day and time. Clients go all around the beautiful city of Durban to see the view of the bustling city from high up above and across and above beautiful marine and landscapes in the city.
Facts To Know About Durban Helicopter Rides
The location of these flights depends on the package one is choosing.
The prices range from R2600 and above.
9. Take A Boat Ride In The Night At The Magical Gondola Night Rides 
If you are the type that likes to have a good time in the calm of the night, this magical night ride is for you. The Gondola night ride offers clients a calm and beautiful scenery experience while getting in touch with the water and all the creatures in it. The boat rides carry you through the different water canals on a joyous 30 minutes ride.
Facts To Know About Gondola Night Ride
The cost of the exquisite treat is about 9$ per adult.
Only 4 travelers embark on a night ride adventure at a time.
All taxes, fees, and handling charges are included in the payment except gratuities, Hotel pickup and drop-off, and food and drinks.
10. Have A Nice Time At The Good Vibes Only Picnic SetUp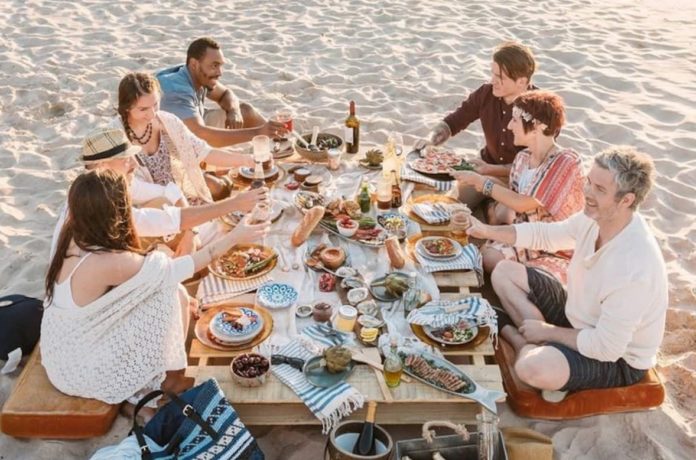 This incredible setup leaves you with lifelong memories, including the great feeling of being at the beach and dine either with your better half or the whole family and friends. The best part is that it can cater for as many as 50 people at once, providing a picnic experience for 5 hours while still at the beach watching the waves and sunbathing.
Fun Facts To Know About The Picnic Setup
The setup locations also vary as they can be on the beach, in the backyard, in the house, or wherever the place may be.
The prizes also vary according to the package and number of people involved; it could go for 36$ or more.
Interestingly, experience is 5 hours long maximum.
11. Visit The Indian District
"Little India," as South Africans fondly call this district, is believed to be the home to the largest population of Indians outside India. Here you find authentic Indian food, and you could even perceive the smell of incense and Indian spices. Located on the eastern side of Durban city center, this is India away from India.
Interesting Facts To Know About The Indian Quarter
The Indian Quarter, also known as the Indian District, is situated on the eastern side of the city center.
The quarter is the home of the Juma Musjid Mosque, which happens to be the largest Mosque in the Southern Hemisphere by all accounts.
It has a reputation for selling the best bunny chow – a quarter loaf of nice bread, hollowed out and filled with a special curry of some description.
12. Take A Spirit-filled Trip To Howick Falls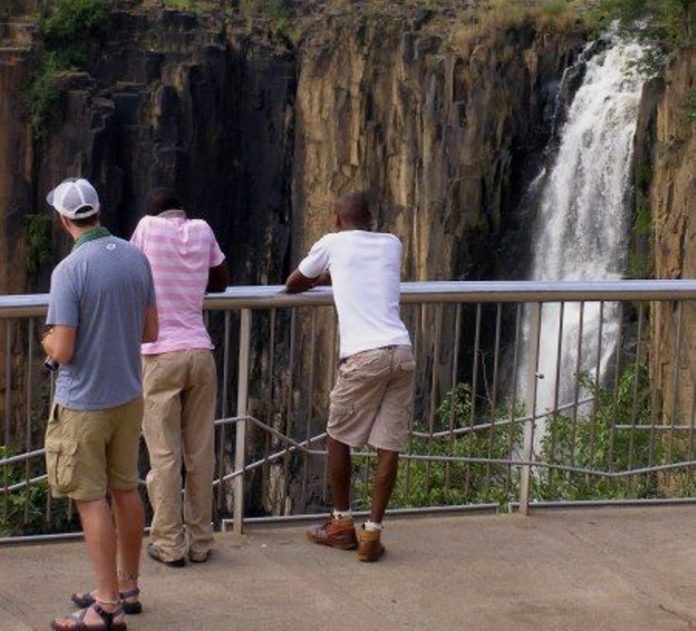 This waterfall doubles as a religious sight and a tourist attraction. It is believed that only the Sangomas can approach the site, specifically to offer prayers. On the other hand, the Howick is a beautiful waterfall that is approximately 111 meters high (364 feet). The Zulu people call it Kwanogqaza- meaning "Place of the Tall one."
Interesting Facts To Know About Howick Falls 
The waterfall is situated at Howick, KwaZulu-Natal, South Africa.
It has just one drop.
There is enough free parking beside the waterfall area and opposite the market stalls.
An entrance ticket to Howick Falls costs about USD 165.68 per person.
Howick Falls are often crowded. So, booking e-tickets is the best option.
The waterfall operates daily.
13. Go On A Historical Tour At The Moses Mabhida Stadium 
Named after the renowned South African politician Moses Mabhida, this soccer stadium is used for many games such as cricket and diving. The highlight of the stadium, however, is the "Big Rush Big Swing." Guinness Book of Records recognizes the swing. The swing allows you to dive about 80 feet (while strapped, of course). It is indeed not for the faint-hearted.
Fun Facts About the Stadium Mabhida
Besides the big rush big swing, you can also take a ride up to the sky and step out on the platform to witness breathtaking views for R55 PP, do stadium Tours for R90 PP,  embark on Segway Gliding Tours for a figure between R175 – R600 PP, take an Adventure Walk for R90 pp and then do Peoples Park for free!.
The stadium was designed, delivered, and operated by AECOM for the FIFA World Cup 2010.
Moses Mabhida Stadium is located at 44 Isaiah Ntshangase Rd, Stamford Hill, Durban, 4023, South Africa.
14. Get In Touch With Your Artistry Touch At The Durban Art Gallery 
Located at the city center, the Durban Art Gallery is one of the oldest and first to recognize African craft as Art. It showcases South African crafts like pottery, beadworks, carvings, and lots of artifacts. It is also home to foreign artworks from donations and art collectors. The gallery is indeed a must-go for lovers of art and tourist.
Fun Facts About Durban Art Gallery
It is situated on 2nd Floor City Hall, Smith Street, Durban.
The art gallery opens Monday to Saturday from 08h30 to 16h00; Sunday from 11h00 to 16h00.
It does not open on Easter Friday and Christmas Day.
Prices are based on request.
The gallery stores over 3500 works that showcase anonymous creations, foreign masterpieces donated by historic philanthropists and art collectors.
15. Feel Mother Nature At The Beachwood Mangroves Nature Reserves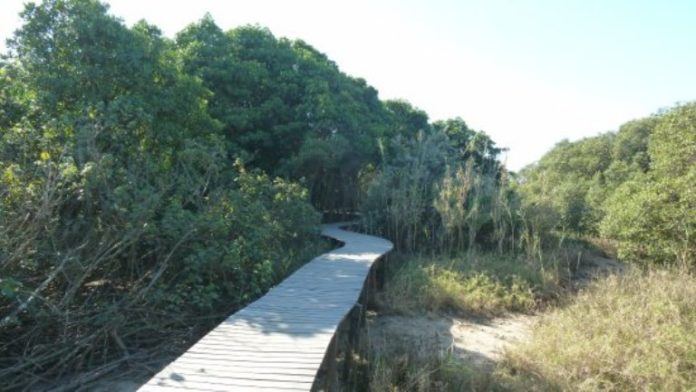 This reserve covers about 76 hectares of estuarine and is located at the mouth of the Umgeni River. Although a nature conservation education center, the reserve can double as a recreation center for lovers of nature, bird watchers, and tourists. The reserve also serves as home to several animals, including mudskippers, crabs, and fish.
Interesting Facts To Know About Beachwood Mangroves Nature Reserve
It is located at Beachwood Mangroves Reserve, Riverside Road, Durban North, Durban, KwaZulu Natal, South Africa.
The reserve has the black mangrove, the red mangrove, and the white mangrove.
It opens to the public every 3rd Saturday of every month from 08h00 to 13h00. Outside these dates, it is by appointment only.
The reserve has three trails, which take visitors to the bird hide and the swamp.
16. Create Memories At Billy The Bums
Billy the Bums is a bar mentioned by Culture Trip as one of the top 10 bars in Durban. Although it is a bar and restaurant, they offer magical cocktails, burgers, and the appropriate atmosphere for party lovers. Billy the Bums is a fun place to visit when you want to grab a drink in Durban.
Interesting Facts You Need To Know Billy The Bums 
The restaurant is located at Lillian Ngoya Road, Morningside, Durban, KwaZulu-Natal.
Their exotic cocktails include Caipirhinas, Mermaid's Orgasm, Purple Rain, Jam Jar, Call Me a Cab, Long Island Iced Bull, The Real Rock n Rolla, Liquid Cocaine, Cosmopolitan, and Billy's Beer-garita.
They entertain customers every last Wednesday of the month with BTB Unplugged – live music and entertainment.
Monday is Burger and Beer day. Burger and 500ml draught sells for R70.
Dinner options include fillet and sirloin steak, wraps, salads, burgers, and sandwiches.
Lunch options include wraps, salads, burgers, fishcakes, sandwiches, pies, and calamari.
17. Have A Fingerlicking Experience At 9th Avenue Waterside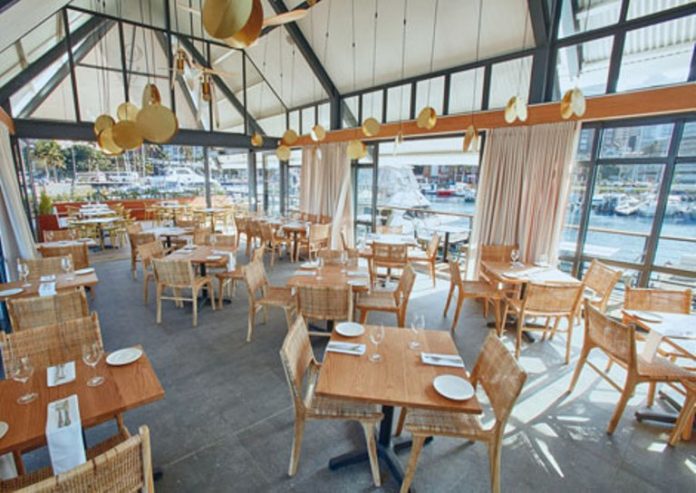 This restaurant gives a beautiful view of the ocean, alongside an array of fresh seafood with exotic ingredients. It is a good place for lovers of panache and fine dining. Located close to beachfront hotels and the stadiums, 9th Avenue is definitely one of the top places to visit for a mix of class and fun.
Things To Know About 9th Avenue Waterside
No delivery option.
The menu is subject to change/substitutions.
The location is at 2 Maritime Pl, Harbour, Durban.
Minimum charge R100.
18. Dining At Pallet Jack's Family Restaurant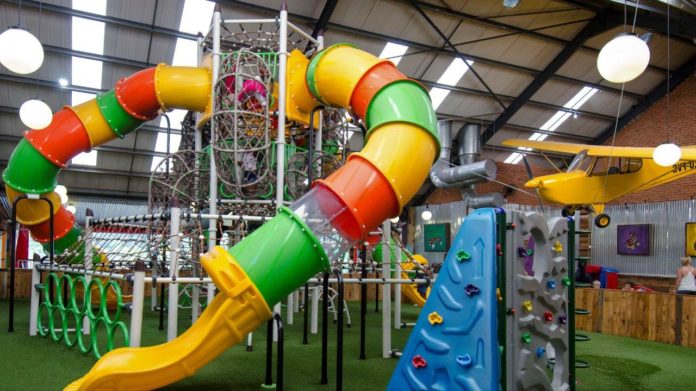 This list would definitely be incomplete without a kiddie's fun place. At Pallet Jack, there are lots of fun activities for children. It also has an indoor play area for younger kids and toddlers and provides restaurant services that are child-friendly and for vegetarians. It is an all-inclusive hangout for every member of the family, no matter their age.
Fun Facts About Pallet Jack's Family Restaurant 
It is basically a family restaurant.
They open 7 days a week and have exciting programs during the holiday period.
It is situated at Pallet Jacks, Old Main Road, Hillcrest, Durban, South Africa.
19. Take Your Kids To Jump4Joy Indoor Trampoline Park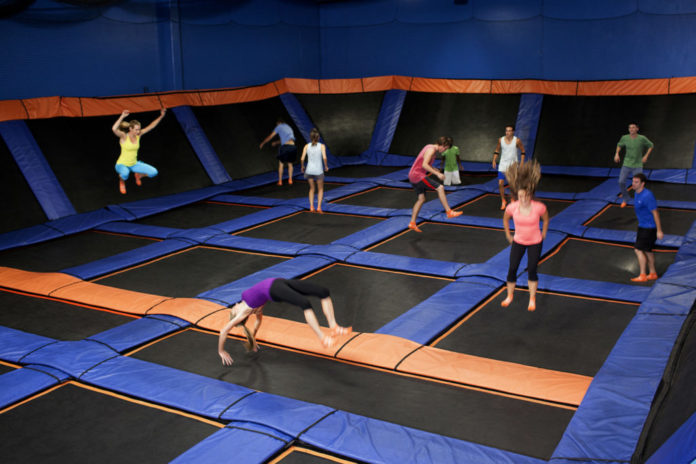 This trampoline park is another fun place for children, and sessions sell out pretty fast. People are advised to make bookings ahead of time to avoid disappointments. Children younger than 3 years are not allowed to get on the trampolines, while jumpers younger than 18 must have a safety waiver being completed by their parents or legal guardians.
The park also features activities like "basketball slam dunk," "foam pit," and "dodge ball courts''. Customers could also make bookings in advance if they want to use the park for birthday parties or other private fun activities.
Interesting facts About Jump4Joy Indoor Trampoline Park
It is located at 7 Travertine Cres, Briardene, Durban North, 4051, Afrique du Sudo.
Jump4Joy Indoor Trampoline Park is designed with more than 40 Interconnected Trampolines.
20. Have Fun At Mitchell Park Zoo
Mitchell Park Zoo is a fun place for all ages and very suitable for family outings. It features lots of beautiful animals such as tortoises, monkeys, and raccoons, to mention a few. It also has an aviary which is a must-see for bird watchers/lovers. It is also a perfect location for hosting picnics and birthday parties and could also serve as a suitable spot for educational trips/visits.
Fun Facts About Mitchell Park Zoo
Its location is 10 Ferndale Rd, Morningside, Durban.
The entrance fee is R11.00 for adults and R6.00 for a child.
Some of the birds at the zoo include Silver pheasants, various parrots, Grey-crowned cranes, Black swans, Nicobar pigeons, Scarlet ibis, Carolina wood ducks, and White imperial pigeons.
Some Adventurous Things To Do In Durban
Going on adventures very often is good for the mind and body. While some people like doing daring and dangerous things, others just want to be wowed. If you are in Durban or around the city, here are some adventures you can embark on.
Kite Surfing
Adventure Biking
Beach Horse Riding
Aquarium Diving (with the Sharks)
Gorge Swing
Hot-Air Ballooning
Here Are Things You Can Do In Durban For Free 
Who doesn't love Durban? There is a whole lot of things people who stay in the region enjoy and have fun with. Durban offers a range of outdoor and indoor activities that can be enjoyed with loved ones and family, and friends for free. They include:
A walk at the Sunken Gardens.
A stroll at the Japanese park, also known as the Robert Jameson park.
Explore Durban's history.
Sit at a chill-out spot at the Peoples' Park.
Get fit with free boot camp and yoga.
Take a look and browse the Art Gallery.
Visit the amazing Amanzimtoti Bird Sanctuary and see the wonders of nature.
Browse the art galleries.
Take a walk through the art world on First Thursdays.
When Is The Best Time To Visit Durban? 
Like most cities worldwide, there is a time of the year that Durban's climate, culture, political stability, and other factors are most favorable and conducive for visitors to enjoy the most fun activities to the fullest.
The best time of the year to visit Durban would be between April and September because people usually enjoy the bright sunshine, pleasantly warm temperatures, and decent wildlife during that period. Also, at the time, the region is less rainy and cooler. That notwithstanding, Durban is a great and interesting, fun place to visit all year round.